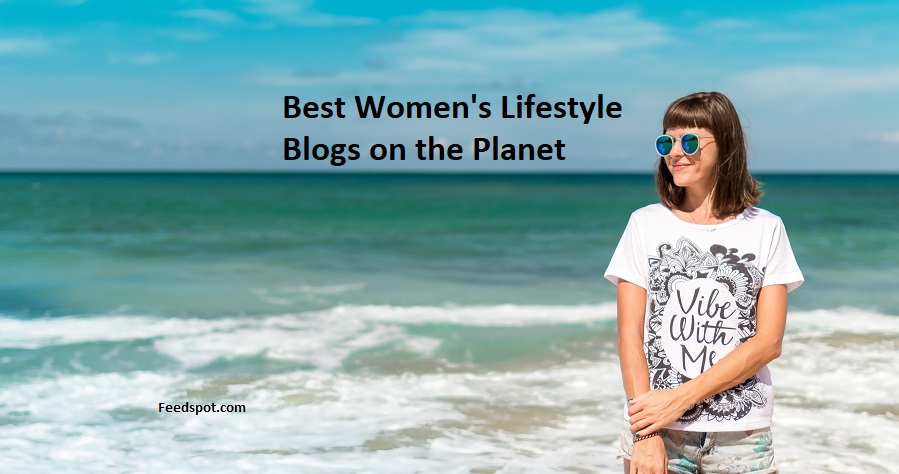 Women's Lifestyle Blogs List.
The Best Women's Lifestyle Blogs from thousands of Women's Lifestyle blogs in our index using search and social metrics. We've carefully selected these websites because they are actively working to educate, inspire, and empower their readers with frequent updates and high-quality information.
If your blog is selected in this list, you have the honour of displaying this Badge (Award) on your blog.
Women's Lifestyle Blogs

New York, NY About Blog Corporette is a fashion and lifestyle blog for women lawyers, bankers, MBAs, consultants, and otherwise overachieving chicks who want to look professional but still be fashionable.
Frequency about 13 posts per week.
Since May 2007
Also in Women's Fashion Blogs, Lifestyle Blogs, Work Fashion Blogs
Website corporette.com
Facebook fans 12,540. Twitter followers 9,937.

About Blog The Blonde Abroad is an award-winning solo female travel & lifestyle blog featuring travel tips, fashion, festivals and photography from around the world.
Frequency about 4 posts per week.
Since Jul 2011
Also in Travel Lifestyle Blogs, Solo Travel Blogs, Solo Female Travel Blogs
Website theblondeabroad.com/blog
Facebook fans 179,303. Twitter followers 28,841.

Brooklyn About Blog A Cup of Jo is a daily blog written by Joanna Goddard, a magazine writer who lives in New York City. The award-winning blog covers fashion, beauty, design, food and parenting. Joanna writes honest personal stories about relationships and motherhood, as well as featuring home makeovers, hair tutorials and weekly recipes.
Frequency about 7 posts per week.
Since Jan 2007
Also in Mom Lifestyle Blogs
Website cupofjo.com
Facebook fans 66,381. Twitter followers 63,657.

Southern California About Blog The Skinny Confidential is a book & lifestyle blog written by Lauryn Evarts. Lauryn Evarts is an influencer & the creative director behind The Skinny Confidential. It represents the movers, the shakers, and the ones who without a doubt want to be the best damn version of themselves.
Frequency about 3 posts per week.
Also in San Diego Lifestyle Blogs
Website theskinnyconfidential.com
Facebook fans 281,934. Twitter followers 26,112.

Minnesota, USA About Blog Wit & Delight was created in late 2008 while Kate was working as a graphic designer in Minneapolis, Minnesota. Kate Arends started Wit & Delight to discover how style fit into her life. Wit & Delight became Kate's way of considering all areas where style is concerned, serving as a platform for her thought process in developing her own personal style.
Frequency about 5 posts per week.
Also in Twin Cities Blogs
Website witanddelight.com
Facebook fans 12,327. Twitter followers 13,430.

Duluth, MN About Blog Maurices has a rich, 85-year history of celebrating and serving. This is a fashion and lifestyle blog exclusively for Women.
Frequency about 1 post per week.
Website blog.maurices.com
Facebook fans 1,976,335. Twitter followers 57,998.

New York About Blog Retro Flame is an NYC-based Fashion & Lifestyle Blog created by Erika Fox. It is a compact diary of her outfits, travels, work & daily NYC life.
Frequency about 2 posts per week.
Also in Fashion Blogs, US Fashion Blogs, Petite Fashion Blogs, New York Blogs
Website retro-flame.com
Facebook fans 30,859. Twitter followers 12,262.

United States About Blog Women's lifestyle source for parenting, beauty, health, fitness, recipes, creativity, shopping, technology, travel, and more. Momskoop provides inspiration, tips, and tools for both parenting and pampering so you can find a balance that works for you.
Frequency about 4 posts per week.
Website momskoop.com
Facebook fans 7,755. Twitter followers 14,927.

San Antonio, TX About Blog Pamela Lutrell is an award winning lifestyle and fashion blogger for women over 50. The blog was the culmination of all I experienced and learned from living through a personal reinvention at age 50. We strive to be women of strength and dignity…and to enjoy every single day of life…one day at a time
Frequency about 5 posts per week.
Also in Fashion Over Fifty Blogs
Website over50feeling40.com
Facebook fans n/a. Twitter followers 6,129.

Ottawa, Canada About Blog Emily Smith is a writer and lifestyle media expert based in Ottawa, Ontario. She owns and writes for The Best of This Life (BOTL), a women's lifestyle website that discusses and explores recipes, fashion, home living, family life, and more.
Frequency about 1 post per week.
Since Feb 2011
Also in Canadian Lifestyle Bloggers
Website bestofthislife.com
Facebook fans 8,192. Twitter followers 9,548.

Quezon City About Blog Read product reviews, parenting, beauty supplements, fashion, and lifestyle musings.
Frequency about 4 posts per week.
Since Sep 2011
Also in Philippines Blogs, Philippines Lifestyle Blogs, Philippines Women Blogs
Website kathrivera.com
Facebook fans 6,547. Twitter followers 4,342.

OC, California About Blog Hi there! I'm Hannah, and welcome to my little corner of the internet. A fashion, beauty & lifestyle blog focused on celebrating all sorts of little luxuries in life, without breaking the bank. Subscribe to get Smart fashion tips, beauty advice, and more!
Frequency about 1 post per week.
Also in Budget Fashion Blogs
Website hellohannah.com
Facebook fans 1,627. Twitter followers 2,143.

Vancouver, BC About Blog Treasures & Travels is a lifestyle blog by Tegan & Lindsay, two sisters from Vancouver, BC. With a love for all things creative they daily share their favourite recipes, diy projects, outfits, favourite brands, beauty tricks, hair tutorials, and more!
Frequency about 1 post per week.
Website treasuresandtravelsblog.com
Facebook fans 5,225. Twitter followers 2,092.

About Blog Empowering you with real nutrition and fitness knowledge so you can be a role model of health and fitness to the people who look up to you, ROCK your life and be the best version of you!
Frequency about 3 posts per month.
Since Feb 2011
Also in Healthy Lifestyle Blogs
Website thebettyrocker.com/blog
Facebook fans 912,807. Twitter followers 6,402.

US East Coast About Blog Thirteen Thoughts is a beauty and lifestyle blog. In addition to sharing my love for some of my favorite makeup and skincare products, I also share photography and blogging tips as well as some advice for self-love, personal growth, and happiness.
Frequency about 2 posts per week.
Website thirteenthoughts.com
Facebook fans 1,897. Twitter followers 1,533.

San Diego, CA About Blog Happy Black Woman is a global personal development company, lifestyle brand and high-vibe community for ambitious black women who want it all! Our mission is to educate, inspire and empower black women all over the world to create amazing lives and successful businesses.
Frequency about 2 posts per month.
Since Jun 2010
Website happyblackwoman.com/blog
Facebook fans 554,897. Twitter followers 21,678.

Los Angeles, CA About Blog This online magazine is all about consciously choosing to work towards being the best versions of ourselves that we can be. LGM is focused on millennial women who aspire to do more, be more, see more, and learn more. We're not satisfied with staying the same. We're always working to improve ourselves. We're open-minded. We're curious. We're excited to learn and grow.
Frequency about 1 post per week.
Website lifegoalsmag.com/category/li..
Facebook fans 758. Twitter followers 711.

Boston, MA About Blog Welcome to Pumps & Iron by Nicole, a group fitness instructor, healthy lifestyle blogger and Certified Personal Trainer living in Boston, MA. This is a healthy lifestyle blog sharing workouts, nutritious recipes, fashion ideas and everything in between.
Frequency about 1 post per week.
Since Mar 2012
Website pumpsandiron.com
Facebook fans 8,949. Twitter followers 3,100.

London / Ipswich About Blog A fashion, beauty and lifestyle blog run by digital journalist Hannah Gale. This blog is a place to make you feel a bit like you have an invisible best friend, make you laugh until you could do an accidental wee, and make you do all of the feels every once in a while.
Frequency about 1 post per week.
Also in London Lifestyle Blogs, London Blogs, UK Lifestyle Blogs, UK Women's Lifestyle Blogs
Website hannahgale.co.uk
Facebook fans 4,369. Twitter followers 17,631.

Connecticut, New York City About Blog Quintessence lifestyle blog, by Stacey Bewkes, is a discriminating guide to the beautiful, interesting and distinctive. From art and architecture, interiors and design, fashion and jewelry to books and movies, food and wine, travel and more, Quintessence has become a trusted source for well-researched original content in the online world.
Frequency about 2 posts per week.
Since Aug 2010
Website quintessenceblog.com
Facebook fans 24,301. Twitter followers 32,461.

London, Amsterdam and Paris About Blog AfroCosmopolitan is your number one hub for African fashion and everything ankara. From all the latest and trendy aso ebi and ankara styles, as well as hair, beauty and much more.
Frequency about 2 posts per week.
Since Sep 2011
Website afrocosmopolitan.com
Facebook fans 3,012. Twitter followers 4,119.

Portland, OR About Blog Crystalin Marie is a fashion and lifestyle destination that covers topics related to fashion, personal style, and bits and pieces of my life. What started as a creative outlet and a way of documenting my first years in a new city (San Francisco) in 2009, has now transformed into a husband and wife business and a space I come to inspire and connect with all of you.
Frequency about 3 posts per month.
Website crystalinmarie.com/category/..
Facebook fans n/a. Twitter followers 2,108.

Dallas, Texas About Blog Amy Havins is a Fashion & Lifestyle Blogger as well as a Style Consultant. She has always loved all things that are beautiful and stylish. She loves to travel, shop, drink champagne, spin, and most importantly spend time with her sweet husband Wade and their puppies.
Frequency about 2 posts per week.
Since Feb 2012
Also in Dallas Lifestyle Blogs
Website dallaswardrobe.com
Facebook fans 8,300. Twitter followers 4,998.

London About Blog Coco's Tea Party is a British fashion and lifestyle blog dedicated to providing attainable style inspiration for fashionable Women. It is a leading lifestyle blog providing attainable style inspiration for fashion-savvy young professionals. This blog covers fashion, beauty, skincare, makeup, living and more for women.
Frequency about 4 posts per week.
Since Jan 2011
Also in Style Blogs
Website cocosteaparty.com
Facebook fans 6,086. Twitter followers 34,705.

About Blog Sally works full time as a teacher and Molly left her full time job in October 2013 to work full time on the blog. This blog is a place where the simple things in life are just as grand as the finer things. The content is for fun and inspiration. The blog authors vow to post with honesty, humor, and a true sense of self in hopes to hold your attention and keep you coming back for more.
Frequency about 2 posts per week.
Since Nov 2010
Website apieceoftoastblog.com
Facebook fans 10,287. Twitter followers 10,970.

About Blog Hey! I'm Akanksha, I started this blog somewhere in 2010 as an interesting means of noting, chronicling and expressing my ideas, projects, inspirations and daydreams. It has constantly evolved ever since and become more fashion & lifestyle oriented. I personally write all posts which vary from fashion to beauty to trends to food and then some more.
Frequency about 4 posts per month.
Since May 2009
Also in Asian Fashion Blogs, Indian Fashion Blogs, Indian Lifestyle Blogs
Website akanksharedhu.com
Facebook fans 41,789. Twitter followers 13,152.

Bengaluru, Karnataka, India About Blog This blog is a reflection of who I am and my lifestyle and everything in between. All opinions expressed are mine and in no way represent the places or people I review.
Frequency about 4 posts per month.
Website skinnygirldiariez.com
Facebook fans 10,718. Twitter followers 5,664.

London About Blog A London lifestyle blog full of food, fashion, culture, craft, design and fun, and frolics. The Founder Poppy makes her way around London, armed with a camera, reviewing cafes, boutiques, hotels and fun, hidden parts of London.
Frequency about 3 posts per month.
Website poppyloves.co.uk
Facebook fans 10,579. Twitter followers 34,300.

About Blog A lifestyle blog for women working on themselves, FOR themselves. This blog will inspire, entertain and empower girls in progress everywhere — no matter where they may be on their journey.
Frequency about 5 posts per week.
Since Jan 2018
Website agirlinprogress.com
Facebook fans 2,720. Twitter followers n/a.

New Jersey About Blog My name is Kyrzayda Rodriguez. I am a Lifestyle blogger. I truly have a passion for style and creating beautiful content for all my followers. My blog reflects my true love for fashion.
Frequency about 2 posts per week.
Since Jul 2013
Also in New York Fashion Blogs, Black Fashion Bloggers
Website kyrzayda.com
Facebook fans 4,421. Twitter followers 3,103.

London, England About Blog I'm Vicki and this is my blog, celebrating the fun, food, fashion, beauty and wisdom of our fabulous 40s and beyond.
Frequency about 2 posts per month.
Since Oct 2014
Website lifestylemaven.co.uk
Facebook fans 3,861. Twitter followers 8,835.

San Francisco, CA About Blog Girl & The Bay is a San Francisco based lifestyle blog created by Bay Area enthusiast and Digital Marketer, Mandana Ansari. Girl & the Bay was created to help you find joy in the everyday moments whether you're working, playing or just looking for advice on this journey called life. may you stumble upon a subject that encourages you to chase happiness each time you pay a visit to girl & the bay.
Frequency about 2 posts per week.
Also in San Francisco Lifestyle Blogs
Website girlandthebay.com/blog
Facebook fans 13,405. Twitter followers 5,994.

Mumbai, India About Blog Lifestyle blog of a working mother. Follow to keep up with professional life, beauty, parenting, travel and short stories. On this blog you will find bursts of creative writing, snippets about my daughter, my love for makeup, food, music and even my dissapointments and learnings from life.
Frequency about 2 posts per month.
Since Mar 2005
Also in Mumbai Lifestyle Blogs
Website lifestyleproblog.me
Facebook fans 457. Twitter followers 3,652.

Atlanta, GA About Blog Blushing Black stemmed from a simple idea: to create a beautiful, digital space where I could express my thoughts, showcase creativity and share everything in between. I share content & lifestyle topics that all women could relate to. It turned out to be a safe space where women could feel like we're having girl-chat on the sofa or laughing over Sunday brunch.
Frequency about 2 posts per month.
Since Jan 2011
Website blushingblack.com
Facebook fans 1,902. Twitter followers 746.

México - London - Costa Rica About Blog FLIGHT OF SPICE is a Travel, Fashion, Health, and Beauty Lifestyle Blog for women by Di Carolina. Tips & advice, info and more.
Frequency about 3 posts per month.
Website flightofspice.com
Facebook fans 16,153. Twitter followers 640.

San Antonio, TX About Blog My name is Uchenna Umeh. I have always seen myself as a butterfly. I believe that I "perch" long enough to make my mark on the lives I touch daily as I go about my business. I hope you enjoy my stories and my musings.
Frequency about 1 post per week.
Website blackbutterfly.blog/category..
Facebook fans n/a. Twitter followers 24.

About Blog My name is Titi and I am a story teller. I hope my stories make you smile, laugh and brings some sunshine to your day.
Frequency about 1 post per month.
Website titiosu.com
Facebook fans n/a. Twitter followers 17.

New York, NY About Blog Om & The City is a yoga lifestyle blog written by Jules. Focused on all things wellness, Jules takes on a balanced approach to living and cultivates content from real life experiences. From yoga, beauty, travel, food & inspiration, Om & The City promotes self-love, positivity, and empowerment.
Frequency about 3 posts per month.
Also in New York Lifestyle Blogs
Website omandthecityblog.com
Facebook fans 697. Twitter followers 394.

About Blog Hi I'm Kamana. I started this blog to share my love for South Asian fashion and lifestyle. My goal is for Social and Style to be a collaborative community for South Asian women to share their opinions, experiences, and tips related to South Asian fashion and lifestyle.
Frequency about 4 posts per month.
Since Jan 2014
Also in Singapore Blogs, Singapore Lifestyle Bloggers
Website socialandstyle.com
Facebook fans 973. Twitter followers 419.

About Blog Simple et Chic is a place for young women in their twenties, who are looking for inspiring lifestyle and travel reports, the latest fashion trends, career advice and healthy food tips. Valerie's aim is to inspire young woman to live an active, healthy and mindful life and enjoy every single moment of it.
Frequency about 3 posts per month.
Since Jan 2013
Website simple-et-chic.de/en
Facebook fans 12,679. Twitter followers 485.

Sydney About Blog Amalia Karaeva is a lover of all things fashion, beauty and style. She is her creative hub featuring her personal style diary as well as beauty and lifestyle tips. Follow this blog where she shares her beauty and lifestyle tips.
Frequency about 2 posts per month.
Since Nov 2014
Also in Australia Fashion Blogs, Sydney Blogs
Website amalialoves.com
Facebook fans 217. Twitter followers 5.
These blogs are ranked based on following criteria
Google reputation and Google search ranking
Influence and popularity on Facebook, twitter and other social media sites

Quality and consistency of posts.

Feedspot's editorial team and expert review
Top 40 Women's Lifestyle Blogs Winners
CONGRATULATIONS to every blogger that has made this Top Women's Lifestyle Blogs list! This is the most comprehensive list of best Women's Lifestyle blogs on the internet and I'm honoured to have you as part of this! I personally give you a high-five and want to thank you for your contribution to this world.
If your blog is one of the Top 40 Women's Lifestyle blogs, you have the honour of displaying the following badge on your site. Use the below code to display this badge proudly on your blog. You deserve it!:
<a href="https://blog.feedspot.com/women_lifestyle_blogs/" rel"nofollow" title="Women's Lifestyle Blogs"><img alt="Women's Lifestyle Blogs" src="https://blog.feedspot.com/wp-content/uploads/2018/04/women_lifestyle_216px.png?x58297"/></a>