Promote Your Instagram Profile
Get more people to visit your Instagram profile by featuring it in the list below. Helps you grow your business, your influence, or your audience. Submit your instagram profile below if you want to grow your traffic and revenue.
Submit your Instagram profile
Van Life Instagrammers
1. Yvonne Pferrer
Bio TRAVEL•VANLIFE•INSPO🚌 #vanlife | #yveshop | #yvepictures | @yves.world ღ ✈ ⇢ 💌E-Mail: management@yvonne-pferrer.de ⇢ 💭Shop:www.yve-shop.de ⇢ 📸Presets:www.yve-pictures.de youtu.be/J_dwTVIGBxI Instagram Handle @yvonnepferrer Instagram Followers 1300000 Website https://www.yve-pictures.de Location Cologne, Germany
2. Jery
Bio JERY. VANLIFE•MUSIK Mein online-SHOP ist JETZT eröffnet! @die.traveler 🚍🤙🏻⬇️ www.dietraveler.shop Instagram Handle @jeremygrube Instagram Followers 365700
3. Sydney Ferbrache
Bio 🚐 Solo Female #VanLife 🐶 Mom to @ellathevandog 🎧 Podcast Host: @mysoloroad ↘️ All Things Van Instagram Handle @divineontheroad Instagram Followers 186000 Website https://divineontheroad.com Location San Diego, California, United States
4. Emily & Corey
Bio 7 years of vanlife adventuring in the unknown and following our passions ❤️ Emily @emilymoonking Corey @4wheelsandflow Instagram Handle @wheresmyofficenow Instagram Followers 171000 Location Baja California, Mexico
5. Kit & J.R.
Bio IDLE: spend time doing nothing THEORY: spend our time idling BUS: Home since 2012 ✏️ @kitwhistler 📸@jrswitchgrass Our Book ✨📙 Orange is Optimism👇 Instagram Handle @idletheorybus Instagram Followers 155600 Website https://orangeisoptimism.shop
6. Elizabeth
Bio Elizabeth aka @van_grrrl Welcome to my little #vanlife obsession. #VanCrush #VanGrrrl for a chance to be featured Instagram Handle @van.crush Instagram Followers 153400
7. Eamon & Bec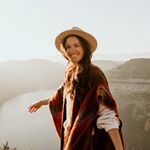 Bio Vanlife | Eamon & Bec 𐅉 creating content on the road ☼ plant powered ⍕ half of @eamonandbec ∇ photo filters @eamonandbecpresets ⇣ NEW VIDEO Instagram Handle @rebeccamoroney Instagram Followers 124200 Location Canada
8. Mande and Ben Tucker
Bio living a simple life+loving the people we meet+appreciating the outdoors along the way Mande•Ben•Sawyer Instagram Handle @fernthebus Instagram Followers 122600 Location Michigan, United States
9. Mitch Cox
Bio Wandering About ✌🏼🚐 - - Work with me - mitch_cox_@hotmail.com Instagram Handle @mitch.cox Instagram Followers 119000 Location Australia
10. Noël Russell
Bio Hope Slanger | Word Weaver Mexican-American picture taker & story maker • Daughter of an immigrant • Rescue mutt mom • I sleep around a lot 🏕🚐 Instagram Handle @noel_russ Instagram Followers 117000
11. Tessa & Dillon
Bio The Bus And Us Tessa + Dillon, Cruising the Americas in our '75 VW Bus 🚌 Rita Alaska -> Argentina -> Alaska thebusandus@gmail.com Instagram Handle @thebusandus Instagram Followers 100000 Website http://www.thebusandus.com
12. Our Home On Wheels
Bio Sometimes we #vanlife sometimes we #airplanelife but always we #wanderlust (and tacos) Instagram Handle @ourhomeonwheels Instagram Followers 93300
13. Danielle & Tommy
Bio Slow Car Fast Home 🚐💨 3 years living, traveling, & working in our self-renovated 1992 Toyota Odyssey 📍currently renovating a 1973 Airstream Instagram Handle @slowcarfasthome Instagram Followers 75300
14. Alex
Bio A Girl & Her Van Here's to the idea that money spent living passionately is better than any paycheck. Quit the job. Bought the van. Currently WA with @peakbeggar Instagram Handle @agirlandhervan Instagram Followers 75100 Website http://www.agirlandhervan.com
15. Greg Mills
Bio Life & Travels in a '82 VW Westy Ocean Rescuer for NY State Parks 🗺📍New York 📬 gregmills90@gmail.com Instagram Handle @greg.mills Instagram Followers 73800 Website https://gregmillsphotography.com Location New York City, New York, United States
16. Max & Lee
Bio WE BROKE UP (read last post) Thanks for following our journey 🤍 New⇣adventures here⇣ @max_bids @leemacmil Instagram Handle @maxandlee_ Instagram Followers 72400 Location Australia
17. Frank, Selina, Fiete
Bio Vanlife | DIY | Family ↟ FRANK 👨🏻 ۰ SELINA 👩🏻 ۰ FIETE 👶🏻 ↟ » Black Forest, Germany « ۰ see you on the road ۰ Hier gehts zu unserem neusten YouTube Video👇🏻 Instagram Handle @pinepins Instagram Followers 70800 Location Germany
18. Charlie & Dale
Bio Climbingvan | Van Life 🚐✨ Two climbers 🧗🏼‍♂️🧗🏻‍♀️ and their self built Mercedes Sprinter camper van conversion, Ringo 🚐 📍Bristol, UK ⬇️ Our van conversion blog ⬇️ Instagram Handle @climbingvan Instagram Followers 68800 Location Bristol, England, United Kingdom
19. Deanna Dunn
Bio Van Life | DIY 🚐 Traveling in our #QuarantineVanBuild Featured in: @buzzfeed, @businessinsider, @betterhomesandgardens, @hunkerhome & @dominomag ⬇️ Links & Vids! Instagram Handle @deannadunn Instagram Followers 67600 Location Los Angeles, California, United States
20. Sara & Alex James
Bio Van Life | 40 Hours of Freedom Sara, Alex, Vance, Bambi + Nugget Baby 2 coming Nov 2020 @iamsarajames @customcraftedvans 👇🏻Van info, resources & more saraandalexjames.com Instagram Handle @saraandalexjames Instagram Followers 65600 Website https://saraandalexjames.com Location United States
21. Dustin & Noami
Bio ✌🏾Irie: the state of feeling great 👩🏾‍💻Founder @diversify.vanlife ✊🏾#DiversifyVanlife PAYPAL/VENMO: @irietoaurora ⠀⠀⠀⠀⠀⠀ Stay Hydrated👇🏾 lifestraw.xyibsh.net/irie Instagram Handle @irietoaurora Instagram Followers 54900
22. Jess, Mike & Vinny
Bio Van.There 🚐✨Vanlife Adventures 👫 Jess + Mike + Vinny 🐶 🚐 Wherever we go we're home 🤳 Cofounder @thevanlifeapp ✍🏼 Art by @drawn.there 👩🏼‍💻 Remote Work Must Haves👇 linktr.ee/van.there Instagram Handle @van.there Instagram Followers 54300 Website https://vanthere.com
23. S.M
Bio van lifestyle 📷 We love sharing our Ambitious about living in vans 😍 Our goal : 100k 🌍 Sharing experiences from all the world ♥️ Follow us NOW 📑 New DIY Instagram Handle @van.camp53 Instagram Followers 51900
24. Joana & Eric
Bio VANLIFE I TRAVEL I NATURE Joana & Eric 🇫🇷 NOMADS • Fulltime #vanlife since 2015 • 🔛 Alaska > Patagonia 🚐💨✨ • "Popo" '84 #VW T3 Westfalia Instagram Handle @desfenetressurlemonde Instagram Followers 50100 Website http://www.desfenetressurlemonde.com
25. Megan & Chris
Bio 👱🏻‍♀️ Registered Dietitian 🙍🏽‍♂️ Commercial Cinema/Photographer 🚐 Building and traveling 🎥 Van Tour of our latest build below! ⬇️ Instagram Handle @the.activ Instagram Followers 49700 Location United States
26. Bec & Gary
Bio Travel & Vanlife A guy, a girl & our Big Red Van. ⁣ 2 years on the road & just making it up as we go.⁣ Now in » Exmouth, WA, #AUSTRALIA 🗺 ✦ 🚐 we-who-roam.com Instagram Handle @we_who_roam Instagram Followers 48800 Website https://we-who-roam.com Location Exmouth, Australia
27. Viki & Cleo
Bio Vollzeit Vanlife 👣 reiseverrückt 🐾 campinghund 🚐 nachhaltig ausgebauter van 💙 bewusst & lebensfroh 🌍 3j. vollzeit vanlife ⏬ pimp dein insta mit unseren foto-filtern Instagram Handle @vanilla.icedream Instagram Followers 48400 Website http://www.vanillaicedream.com Location Germany
28. Rob
Bio ↟Australian Adventures ✎roamingwithrob@gmail.com ↟Cofounder: @bumbulifestyle #bumbulifestyle Instagram Handle @roamingwithrob Instagram Followers 46700
29. Lisa
Bio the girl in the van 👩‍🎓 former lawyer 💃 solo female #vanlife 🦄 #digitalnomad biz & life coach 🌈 seen on @cnn @buzzfeed @forbes linktr.ee/vacayvans Instagram Handle @vacayvans Instagram Followers 46700 Website https://vacayvans.com Location Austin,Texas, United States
30. Scott Adamson
Bio Two 🇨🇦 Best Friends Travelling North America in a Sprinter Van 🚐 ---------- 📍Laclu 🇨🇦 👇VAN BUILD GUIDE👇 wdrfl.co/ytsub Instagram Handle @comeswithaview Instagram Followers 46300 Location Canada
31. Matt & Steph
Bio Two Souls ❁ One Van Matt & Steph Livin a slow life in our 1985 bus ❊ Cornwall UK ✎ slownsteadylivin@gmail.com Instagram Handle @slownsteadylivin Instagram Followers 45200 Website https://slownsteadylivin.com Location United Kingdom
32. Alison Turner
Bio Solo Traveler / Van Dweller/ Dog Mom I also spend my time helping shelter dogs find forever homes @ontheroadtorescue Instagram Handle @alisontravels Instagram Followers 44900 Website http://alisonturnerphoto.com Location United States
33. Dom & Marie
Bio Vanlife Sagas Living in BC 📍 From QC Currently working in Vancouver. Full-time vanlife. Love Nutella Toast. ⇣ Follow our journey on YouTube⇣ bit.ly/3jRKzHz Instagram Handle @vanlife.sagas Instagram Followers 43200 Location Canada
34. Kirianna & Lockie
Bio 👨‍👩‍👧‍👦 Kirianna & Lockie 🇦🇺Chasing our little people Riley & Alba around Australia 🚌 Izzie 🐌 Falling in love with the slow life Instagram Handle @rileys_travels Instagram Followers 42700 Website https://rileystravels.com Location Australia
35. JAX
Bio #VanLife 📸 #YouTuber 🚌 #BusLife Travel Vlogger 📷 YouTuber + Photographer 👇Bus Build + Travels🎬 Instagram Handle @jaxaustin Instagram Followers 41600
36. Jake, Gi, Luna, Capri
Bio ◈ Fam of 4 livin' life on our own terms ✌🏼 ◈ Inspiring others to chase their dreams ✨ @otrlifestyleconsulting 📍NY | YOUTUBE, Website + More! ⇩ Instagram Handle @ourvanquest Instagram Followers 40500 Website http://www.ourvanquest.com Location United States
37. Mars & Ash Fite
Bio 🎥Featured on HGTV's Tiny House,Big Living 🚐Full-time #vanlife (previously @fitetravels) 👨‍👩‍👧‍👦Family of 4 + pup ☕️Owners @affinitycoffeeco Instagram Handle @thefites Instagram Followers 40100 Website http://www.fitetravels.com Location United States
38. Carolina & Pedro
Bio 💛Carolina&Pedro 🗺️Roadtrip 6 meses pela Europa 🚐Volkswagen T3◎Pingu◎ #travel #couple #vanlife 💭Links úteis⤵ Instagram Handle @mochileiros_vc Instagram Followers 38900 Website http://mochileirosvc.com
39. Ilia Alexanderson
Bio 📷📽️ All about visual storytelling 🎥🎞️ VLOG↙️↙️↙️ tiny.cc/iliavlogs Instagram Handle @vanliferwannabe Instagram Followers 38700
40. Nikki
Bio 𝘃𝗮𝗻𝗹𝗶𝗳𝗲 | 𝗵𝗲𝗮𝗹𝘁𝗵 ⋒ don't forget to live before you die ⋒ building an off-grid cabin this spring! ⋒ health, wellness & positivity Instagram Handle @nikkibigger Instagram Followers 37800
41. Thevaneffect
Bio Thevaneffect 🌲 Vanlife 🚐 Living an ecofriendly and nomadic life in our van 🌿Founders of @ecovanstore 👉🏻 Proyecto @unafurgonetaparaelsahara 🐶 @bruceontheroad 📍Lleida Instagram Handle @thevaneffect Instagram Followers 36600 Website https://thevaneffect.com Location Lleida, Spain
42. Mariajosé & Chase
Bio Vanlife | Mariajosé & Chase From living full-time in our converted school bus to building our new home on wheels. Newest Video & More↴ Instagram Handle @tioaventuravan Instagram Followers 34600 Website https://www.tioaventura.com Location United States
43. Brittany & Drew
Bio ∆ 6 years of nomadic exploration ↠ Creating content on the road ☼ Being the light ✩Travel journal @heradventure ⇣ ɴᴇᴡ ᴠɪᴅᴇᴏ ᴇᴠᴇʀʏ ᴛʜᴜʀsᴅᴀʏ!! Instagram Handle @mrandmrsadventure Instagram Followers 34200 Website https://www.mrandmrsadventure.com Location United States
44. Philp & Lidia
Bio VAN LIFE 🚐 PHILIP & LIDIA | Van Life | Surf | Skate 🇺🇸 @with_out_bound 🇪🇸 @lidia_rico 👇🏼NEW FLORIDA VLOG👇🏼 youtu.be/tIWdQDbSvUQ Instagram Handle @_gypsytribe_ Instagram Followers 33700 Website https://www.philipnlidia.com Location United States
45. Shane
Bio Living and working in Mexico with a couple of Volkswagen Syncro's. www.livethevanlife.com Instagram Handle @livethevanlife Instagram Followers 32700 Website http://www.livethevanlife.com Location Mexico
46. Rose & Seb
Bio Vanlife | Travel | Tiny House 👫Rose & Seb🇬🇧🇮🇹 🚐 Vincent 🌍 #vanlifers #tinyhomeonwheels 💻 Write, Blog, Design 🙋🏻‍♀️ Email to collaborate 🤙 Website and YouTube below! Instagram Handle @vincentvanlife Instagram Followers 32700 Website https://www.vincentvanlife.com Location United Kingdom
47. Aubry & Nicholas
Bio The Matneys Aubry & Nicholas Traveling the 🌎 in our tiny house on wheels 🚐 130k on YouTube 📺 Instagram Handle @thematneys_ Instagram Followers 32300 Location United States
48. Lexi & Chris
Bio In A Truck Camper est. 2015 ✕ Nomads on a perpetual road trip in our 1970 Avion C11 truck camper. Boondocking, hiking, overlanding, and DIY camper renovation. 🔥 Instagram Handle @roamlab Instagram Followers 30800 Website https://roamlab.com Location Moab, Utah, United States
49. Harriet Carpenter & Dan Ingram
Bio ❶ lived in a self build camper for a year in australia ❷ became bespoke campervan converters in the uk ❸ full time vanlife ↬ pending ↯ VAN TOUR VID ↯ Instagram Handle @carpenteringram Instagram Followers 30800 Location United Kingdom
50. Erik Gordon
Bio Carabiner Coffee Co. 🚌 Boulder, CO / On the road ❤️ Life Is Short / Live Your Dream / Find Your Line ☕️ Roasting & Shipping daily at ⬇️ Instagram Handle @carabinercoffee Instagram Followers 28600 Website https://www.carabinercoffee.com Location Boulder, Colorado, United States
51. Nick Micah
Bio Join us as we first build then explore the backroads of the American continent in our Sportsmobile 4x4 Sprinter Van 🚐 Eze 34:25 Instagram Handle @advanturing Instagram Followers 27900 Website https://expeditionportal.com Location Arizona, United States
52. Adam & Rachel
Bio BUSLIFE - ADAM & RACHEL 2 humans + 5 animals living full time in a converted school bus. #skoolie #vegan #buslife #travel Instagram Handle @soulfulbuslife Instagram Followers 26900 Location United States
53. Michel & Mirande
Bio Bzzzonderbus | Michel&Mirande 👩🏼‍🤝‍👨🏻 Vintage travel freaks | Independent | Self providing | Sustainable | Minimalistic 💙 '78 Peugeot J7 camper bus ❤️ Nature, outdoor and animals Instagram Handle @bzzzonderbus_on_tour Instagram Followers 26400
54. Bre and Lacey
Bio 💰Remote Startup CEO 🚐 Vanlife 🌎 Travelers 🌈 Happily Married Instagram Handle @theladiesvan Instagram Followers 26100
55. Kaya Lindsay
Bio ✨Writer, filmmaker✨ Lots of #vanlife 🚐 and rock climbing 🧗🏼‍♀️ She/her Finding connection on the road with @wild.lives 👇🏻 Instagram Handle @onechicktravels Instagram Followers 24000 Website https://www.onechicktravels.com Location Santa Cruz, California, United States
56. Muriel & Julius
Bio 🚐 Dauer- #vanlife -Sendung 🌞✨🌈Heiter bis glücklich & Leichtsinn mit Tiefgang -in Bild und Ton- 📍Norwegen Instagram Handle @twoandavan Instagram Followers 23600 Location Norway
57. Gustavo Alonso Sanchez
Bio VANLIFE🚙|TRAVEL COUPLE👩‍❤️‍💋‍👨 Cyn y Gus | 7 años viajando 📍 #Mexico 🌎 @cynthiagamez y @gustavoalonsos 🇲🇽 📧 contacto@nomadarte.com nomadarte.com/hola Instagram Handle @nomadarte Instagram Followers 23300 Website https://www.nomadarte.com Location Mexico
58. Carol van Stralen
Bio EFRT OVERLAND Family Of 5 | 5th Year On The Road Modern Nomadic Family 🌎 Navigating Planet Earth In Our Jeeps #OverlandBound #WorkPlayCare Instagram Handle @epicfamilyroadtrip Instagram Followers 23000 Location Canada
59. Kristin
Bio SOLO VANLIFE Inspiring women to boldly travel solo and pursue their dreams 🌿 Hosea 2:14 Working Remote Template👇🏼 Instagram Handle @wheretheroadforks__ Instagram Followers 21100 Website https://www.wheretheroadforks.net Location Seattle, Washington, United States
60. Katie & Ben
Bio Vanlife 🌏 Responsible Travel 🚐 Pearl | Dodge Ram 2500 ProMaster #Vanlife 📍Bend, OR 🏔🍺🚲 👇🏼 Ultimate ROAD TRIP Packing List! Instagram Handle @twowanderingsoles Instagram Followers 20800 Location Bend, Oregon, United States
61. Ben Waugh
Bio // Vanlife // Travel 📷 Commercial Photographer & Videographer 👇🏻 Website / Portfolio / Prints / Presets & More // 📷 @canoncanada EOS R5 🚐 #Vanlife @nikkibigger Instagram Handle @benwaugh Instagram Followers 20800 Location Canada
62. Herman, Sietske and Ferr
Bio ° Herman, Sietske and Ferry NL ° On a mission to build His kingdom ✞ ° We live by using our talents ♪ ✎ ◎ ° info@travelmanyroads.com ⊞ Instagram Handle @travelmanyroads Instagram Followers 20700 Location Netherlands
63. Sandra
Bio Fulltime Solo Vanlifer 💃🏽 Sandra - full time #vanlife since 28/11/18 🎙 Podcast host @vanlifeandstories 🚐 30 days self-converted van 👇🏽 Blog/Shop/Vanlife Guides Instagram Handle @offthegridwith Instagram Followers 20500 Website https://offthegridwith.com
64. Josh, Brittni, Slater & Remi
Bio ▪️Vanlife since 2015 ▪️We build Custom Vans. See website for a custom build! Instagram Handle @gratefulpursuit Instagram Followers 20500 Website https://www.masteroverland.com
65. Lindsey & Danny
Bio Vanlife | Lindsey & Danny ✶ Full-time Vandwellers; Self Built Camper ✶ ICU Travel Nurse 👨🏼‍⚕️ ✶ Content Creator 👩🏽‍💻 ✶ 2 Van Cats 😺🖤 Instagram Handle @lindseyanddannyvanlife Instagram Followers 19900
66. Ramona & Stefan
Bio VANLIFE | TRAVEL | LOVE Ramona & Stefan | 📍Portugal 🚐 fulltime vanlifer mit 4 dogs founder of @freiheitstribe ↡ presets | instagram kurs | freebie Instagram Handle @love.palmtrees Instagram Followers 19100 Website https://love-palmtrees.de
67. Anna & James
Bio Travel + Vanlife ✈︎ Left our 9-5 jobs for adventure 🚐 ⚐ @annamcnaughty, @jimmy2take & Lucy 🐈 ☾ Shop our presets, stickers & more ⇊ Get our FREE travel guide↴ Instagram Handle @leavethemap Instagram Followers 17200 Website https://leavethemaptravel.com Location United States
68. Ceri, Will & Piglet
Bio Vanlife 🏔 Heading to the mountains and back 🚐 Travel and Vanlife in our #sprintervanconversion 📍Slovakia 🇸🇰 ⬇️ Van shop, build guide and blog ⬇️ Instagram Handle @tothemountainsnback Instagram Followers 16900 Website https://www.tothemountainsandback.com Location United Kingdom
69. Nat and Abi
Bio ɴᴀᴛ ♡ ᴀʙɪ | ᴠᴀɴʟɪғᴇ 🏳️‍🌈 🚐 Living in a Van with 𝙱𝚎𝚊𝚛 + 𝙿𝚎𝚕𝚞𝚌𝚑𝚎 🐾 🌈 Founders of @vanlifepride 🎥 YouTube: Lets Play Ride and Seek Instagram Handle @letsplayrideandseek Instagram Followers 16800 Website http://letsplayrideandseek.com Location United States
70. Chris & Sara Pochiba
Bio A little travel and a little bit of everyday life. 📍Currently staying put in Chatt, TN ⬇️ YouTube and travel guides letsbe.us/links Instagram Handle @letsbe_us Instagram Followers 16700 Website https://letsbe.us Location Tennessee, United States
71. Mattea Carson
Bio vanlife australia ☾ explore more ☾ @75vibes_ ✉ info@matteacarson.com ⇣ WATCH OUR VAN TOUR youtu.be/JmNj7DIbbho Instagram Handle @matteacarson Instagram Followers 16700 Location Australia
72. Hatti Webster
Bio The Camper Creative | Vanlife 🚐🧍‍♀️@hattiw Van project No. 2, currently converting my MWB Mercedes Sprinter into my permanent home 🏄‍♀️🌵⛷🏔 Chasing Waves | Exploring Mountains Instagram Handle @thecampercreative Instagram Followers 16500
73. Betsy & Justin
Bio Wandering Woods | Betsy+Justin •Our travels & outdoorsy adventures •Nurse 👩‍⚕️ & doctor 👨‍⚕️ working from and living in our self-converted Sprinter van •3 years of vanlife Instagram Handle @wandering.woods Instagram Followers 16100 Website https://www.wanderingwoods.org
74. KiWi, Manu & Perry
Bio VANLIFE ⋇ CAMPERVAN ⋇ TRAVEL 👩🏻‍🎨📲🌱 KiWi 🧑🏻Manu 🐶 Perry 🚐 K-Man // Fiat Ducato Selfmade Camper 🚒Next project // MB L407D 📍🇩🇪Next stops: ⭐⭐⭐ ⚓From Hamburg to new adventures⚓ Instagram Handle @kmans_vanlife Instagram Followers 15400 Location Italy
75. Sara & Alex James
Bio Van Conversion Shop in Boise, Idaho Custom built by @saraandalexjames 👇🏻 Get our floor plans Instagram Handle @customcraftedvans Instagram Followers 15300 Website https://saraandalexjames.com Location United States
76. Peter & Shruthi
Bio ☼ 1987 Westfalia Vanagon ☼ Traveling Ambassadors 〰️ @GoWestyCampers @HydroFlask ☼ PanAm Highway 2017 - 2019 ⠀⠀⠀⠀⠀⠀⠀⠀⠀⠀⠀⠀ ⋒ Oregon Instagram Handle @holidayatsee Instagram Followers 13100 Location Oregon, United States
77. Reggie Grey
Bio A nomad, Reggie. A trailer, Frances. A stuntman, @_stuntman_pat - ⬇️ Website, kinda back! ⬇️ Instagram Handle @reggiefromtheroad Instagram Followers 12500 Website https://reggiefromtheroad.com Location Canada
78. Chandra Rae
Bio Wild and Here Blog 👋 I blog about Van Life in my van named Lucy, recipes, and sustainability. 🎨 I make art at @goldenroadillustration 🚐 2019 Promaster 136wb linktr.ee/chandra.rae Instagram Handle @chandra.rae Instagram Followers 12100 Website http://www.wildandhere.com Location Nashville, Tennessee, United States
79. Marco
Bio adventure + vanlife 📍Vancouver, BC 🚐 '84 Westy 🌱 i am a wild child, yes i am 👇Let's go somewhere! 📩 Instagram Handle @immarcoo Instagram Followers 12100 Website https://www.calara.ca Location Vancouver, British Columbia, Canada
80. project_van_rambo
Bio 💫𝙳𝚁𝙴𝙰𝙼𝙴𝚁 ♾ 𝚅𝙰𝙽𝙻𝙸𝙵𝙴𝚁🛠 ♏︎ 𝐵𝑜𝒽𝑜 𝒸𝒽𝒾𝒸 ➵ 🐾 👣 𝚃𝚑𝚘𝚞𝚐𝚑𝚝𝚜 𝚋𝚎𝚌𝚘𝚖𝚎 𝚝𝚑𝚒𝚗𝚐𝚜 ✩ ☽ Instagram Handle @project_van_rambo Instagram Followers 12000 Location United Kingdom
81. Kyle & Tiffany
Bio #vanlife family 📍Arkansas 🚐 Van Builds 🌱 @ellerymae.essentials Instagram Handle @rambleandrevive Instagram Followers 11700 Location Arkansas, United States
82. Megan Cable
Bio Right-brained accountant @theoutdoorsycpa Be Kind | Do Good | Pass it On Crushin' Adventures with @hydroflask @mountainstandard 💪🏻📷🏕🏔🥓 Instagram Handle @meganmcable Instagram Followers 11600 Website https://www.meganmcable.com Location Oregon, United States
83. Candyss
Bio Solo VanLife •Life Coach | I help women/men identify & heal their own trauma & step into their power & purpose. •Solo World Traveler Check Out My Youtube👇🏾 ✨🖖🏽🔮🏕🌻 Instagram Handle @candyss.love Instagram Followers 10800 Website https://www.candysslove.com
84. Jen & Keith
Bio Vanlife | DIY 2+ years, 2 vans, our adventures in 🇺🇸🇨🇦🇲🇽 ⇩detailed van build tips⇩ linktr.ee/whitevannoplan Instagram Handle @white.van_no.plan Instagram Followers 10400
85. Jessee Deal
Bio Vanlife | Violin | Snowborts 📍 Colorado bit.ly/33fnv0f Instagram Handle @jesseedeal Instagram Followers 10100 Location Colorado, United States
86. Jessica Lefroy
Bio 🌍 We shipped our Syncro Westy to Europe in 2016 and I will never stop posting photos of that trip. ✈️ YVR based flight attendant by day, all night Instagram Handle @heretodayvanagontomorrow Instagram Followers 10000
87. Vanalog Vibes
Bio Vanalog Vibes Instagram Handle @vanalog_vibes Instagram Followers 10000
88. Jessica Rambo
Bio Momma | Vet | Artist | Buslife Jessica Rambo, Marine, Mom and #veteranArtist 🏳️‍🌈🇺🇸 living in #skoolieconversion / #travelingstudio Telling Veterans stories through making 🎨 Instagram Handle @paintedbuffalotravelingstudio Instagram Followers 9852 Website https://www.paintedbuffalostudio.com Location United States
89. Ben & Marie
Bio Buslife | Ben 🇨🇦 + Marie 🇫🇷 🚌 Little Gus ✨ ↠ Living full-time in our self converted school bus 📍Ontario, Canada Instagram Handle @littlegusthebus Instagram Followers 9158 Location Ontario, Canada
90. Shane Dennis
Bio Van Life Outdoors | Musician | Traveler PusherOfStoke @inner.stoke.podcast Solo📫 dos🐕🐕📍Oregon Custom Van Builds/Consulting↙️↘️ Instagram Handle @shane.dennnis Instagram Followers 8457 Location Oregon, United States
91. Karla Margeson
Bio » writer | photographer | solo vanlifer » HOMEMADE (adj) \ ˈhō(m)-ˈmād \ janky patchwork stitched together with good intentions and a lot of love Instagram Handle @orions_charge Instagram Followers 8318 Website https://karlafightslyme.wordpress.com
92. Lara
Bio Lara | Vanlife + Bowl 🎳 🚐 #vanlife 📚 Cookbook Author ×3 🎳 Pro Bowler 🥑 Dietitian 🐶 Stella & Loki 🍳 @theketoqueens 📸 @forkandlensstudio Instagram Handle @laraclevenger Instagram Followers 8290 Location Florida, United States
93. Chenae
Bio RV + Lifestyle • Texas living in our renovated Fifth Wheel • Sewing obsessed • Holistic wellness | non-toxic home 🌿 • Sometimes I make sourdough bread Instagram Handle @fifthwheelfarmhouse Instagram Followers 7973
94. Jake & Heather
Bio VANLIFE | Jake & Heather 👫🐾🚍 🚐 Living Free in our self-converted 2008 Mega Roof Sprinter 🗽 🗺 South FL —> Alaska 📍 Currently: NJ 👫 @earpo @heatherrrthomas Instagram Handle @goandlivefree Instagram Followers 7692 Website https://www.goandlivefree.com Location New Jersey, United States
95. Adam & Brittani Fenimore
Bio 𝘈𝘥𝘷𝘦𝘯𝘵𝘶𝘳𝘦 𝘊𝘰𝘶𝘱𝘭𝘦 👩🏻‍🤝‍👨🏼⁣⁣⁣ Sold 𝐞𝐯𝐞𝐫𝐲𝐭𝐡𝐢𝐧𝐠 for..👋🏻🏡⁣ Full-time #vanlife in 𝐂𝐥𝐢𝐟𝐟𝐨𝐫𝐝 🚗⁣⁣⁣ US States: 49/50 🌎 National Parks: 28/62 🏞 📍OREGON 🌲 Instagram Handle @fenimoresadventuremore Instagram Followers 7620 Website https://www.fenimoresadventuremore.com Location Oregon, United States
96. Sarah & Bryan
Bio la copacaVANa 👫 Sarah & Bryan 🐺 Pepita 🚐 Copa Climbing, backpacking, cooking and goofing our way across North America. Powered by peanut butter. #nobaddays 🌲☀️🌎 Instagram Handle @la_copacavana Instagram Followers 7433 Website http://www.copacavana.life/blog Location Mexico
97. Ethan & Katelynn
Bio Living on the road in our self converted van 🚐 #vanlife 📍 Currently: New England Instagram Handle @thehuntersvanlife Instagram Followers 6932 Website https://thehuntersvanlife.com Location New England, United States
98. Seth & Scarlett
Bio VANLIFE │ SETH & SCARLETT Primum non nocere ║ First, do no harm. ⇊ V A N ④ S A L E ⇊ Instagram Handle @louisthevan Instagram Followers 6644 Location United States
99. Josie Dewy
Bio Vanlife| Josie 👩🏻‍🌾 Dewy 🐶 Four season vanlife in Canada Adventure Tourism Student Sharing the good, bad, and funny ✌🏼 "That Big Green" 4x4 Sprinter New video on YouTube🔻 Instagram Handle @vanlifeher Instagram Followers 6397 Location Canada
100. Kae,alex, Kaya & Bubba
Bio ↟ Tree, the #treehousebus ☮︎n the road 11.24.18 ✌︎ 2007 ford e450 @nomadicnovelties 📍california nikon d7000 Instagram Handle @treehousebus Instagram Followers 6187 Location California, United States
101. Kelsey & Nathan
Bio Vanlife 🎞 Wife & husband photo/video team 🔨Converted our van into our home 🚐 Living on the road full time 📍 Currently: Kansas City ⬇️ LINKS TO CHECK OUT ⬇️ Instagram Handle @ourhomeontheroam Instagram Followers 5938 Website http://www.ourhomeontheroam.com Location Olathe, Kansas, United States
102. Kalen & Kyle
Bio Kyle, Kalen & our pup Cake roaming full time in our '95 skoolie, Cascade 📍PNW @kalenrivers @kjcummins Instagram Handle @roamingrivers Instagram Followers 5761 Location United States
103. Jessica & Parker
Bio Vanlife l Adventure l Travel 💍 Jessica + Parker 🚐 The White Walker 🌎 Chase adventure 📍 Denver, CO Instagram Handle @parks.and.wils Instagram Followers 5420 Location Denver, Colorado, United States
104. Chris & Marianne
Bio TREAD - Travel Vloggers Chris / Marianne 👫🏻🚐🇬🇧 On the road in 🇹🇷 🙌💐30/197 Sharing vlogs on 🎥 www.treadtheglobe.com #youtube #aroundtheworld 🎥👇#overlanding #vanlife Instagram Handle @treadtheglobe_insta Instagram Followers 5293 Website https://treadtheglobe.com Location United Kingdom
105. Laura & Marrick
Bio 🏕𝐕𝐚𝐧𝐥𝐢𝐟𝐞 | 𝐍𝐨𝐫𝐭𝐡𝐞𝐫𝐧_𝐂𝐚𝐦𝐩𝐞𝐫𝐬🏕 👫 𝐋𝐚𝐮𝐫𝐚 𝐚𝐧𝐝 𝐌𝐚𝐫𝐫𝐢𝐜𝐤 🛠 𝐔𝐧𝐢𝐪𝐮𝐞 𝐂𝐚𝐦𝐩𝐞𝐫𝐯𝐚𝐧 𝐂𝐨𝐧𝐯𝐞𝐫𝐬𝐢𝐨𝐧𝐬 𝐚𝐧𝐝 𝐑𝐞𝐧𝐭𝐚𝐥 🇬🇧 𝐍𝐞𝐰𝐜𝐚𝐬𝐭𝐥𝐞 𝐔𝐊 🍻🥂🥳 👇𝐀𝐯𝐚𝐢𝐥𝐚𝐛𝐥𝐞 𝐭𝐨 𝐫𝐞𝐧𝐭 𝐨𝐫 𝐛𝐮𝐲 𝐡𝐞𝐫𝐞 Instagram Handle @northern_campers Instagram Followers 5172 Location Newcastle, England, United Kingdom
106. Juanjo & Julia
Bio MB100🚐 indestructible⚠️ 👉Camperizar sin un millón de herramientas ⏳Sólo se necesita un instante de inconsciencia y luego todo se pone más fácil Instagram Handle @camperviviendo Instagram Followers 5122
107. Jesse & Rachael
Bio RV Travelers 🙋🏽‍♀️🙋🏻‍♂️ digital nomad couple + 🐕‍🦺 Lyra 🛣 traveling full-time in a fifth wheel RV 🍳 searching for tasty food 🍻 & beer 📍 Maine 🦞 🔜 Western NY 🍁 Instagram Handle @thetasteforadventure Instagram Followers 4779 Location United States
108. Ourvanview
Bio Our Van View is an American flip book as we travel the country in a dodge sprinter. All photos by @she_explores and @thevanman. www.saplines.com Instagram Handle @ourvanview Instagram Followers 4574
109. Meg & Ty
Bio 🌎 Travel nurses 🚐 full time #vanlife ✨ Exploring a new place every 3 months 📍KY Instagram Handle @we.the.wanderers Instagram Followers 3794 Website https://we-the-wanderers.com Location Kentucky, United States
110. 𝚃𝚒𝚎𝚗 & 𝙳𝚘
Bio 𝚅𝚊𝚗 𝚕𝚒𝚏𝚎 | 𝚃𝚒𝚎𝚗 & 𝙳𝚘 𝗖𝘂𝗿𝗿𝗲𝗻𝘁𝗹𝘆 𝗽𝗮𝗰𝗸𝗶𝗻𝗴 𝘂𝗽 𝗳𝗼𝗿 𝗼𝘂𝗿 𝗯𝗶𝗴 𝗨𝗦 𝗿𝗼𝗮𝗱 𝘁𝗿𝗶𝗽 𝗦𝗲𝗹𝗳-𝗰𝗼𝗻𝘃𝗲𝗿𝘁𝗲𝗱 𝟭𝟯𝟲𝗪𝗕 𝗥𝗮𝗺 𝗣𝗿𝗼𝗠𝗮𝘀𝘁𝗲𝗿 📍 𝗪𝗶𝘀𝗰𝗼𝗻𝘀𝗶𝗻 V A N T O U R ⬇️ Instagram Handle @transonwheels Instagram Followers 3780 Location Wisconsin, United States
111. Sarah Michaud
Bio Vanlife | Travel | Hike 🙋🏻‍♀️ Sarah Michaud (Me-show) 🚐 Baxter 📍 Massachusetts 🌍 4 Continents 🌏 25 Countries 🌎 40 US States 🎥 Vanlife 👇🏼 Instagram Handle @michaudyoutheworld Instagram Followers 3173 Location Massachusetts, United States
112. Lisa & Chris
Bio vanlife 🚐💨 ℝ𝕆𝕍𝔼 𝔸ℕ𝔻 𝕊𝕎𝕀𝔾 -Our story of full-time travel and working from the road -Living in a van, probably down by the river -hello@roveandswig.com⁣ ↡ 𝕊ℍ𝕆ℙ ↡ Instagram Handle @roveandswig Instagram Followers 2716 Website https://www.roveandswig.com Location California, United States
113. Marty & Colette
Bio Van Life Full-time #vanlife couple, 🐕 Spin & 🐱 Guinness 🚐 Promaster DIY Van 💑 Artists, beer lovers & hikers 🎙Listen to #fromthevan podcast here↙️ Instagram Handle @fromthevan Instagram Followers 2242 Website http://fromthevan.com
114. Dominique Ritchie
Bio Dominique | Vanlife | Hiking A Canadian vanlife & dog mom blogger inspiring and empowering you to live a healthy life with intention and passion! 💛 🎤 𝘏𝘰𝘴𝘵 𝘰𝘧 𝘙𝘰𝘢𝘮𝘪𝘯𝘨 𝘙𝘰𝘢𝘥𝘴 𝘱𝘰𝘥𝘤𝘢𝘴𝘵 Instagram Handle @shewandersearth Instagram Followers 2140 Website https://shewandersearth.ca/blog Location Canada
115. Bethany Nelson
Bio 🚌 Living in a school bus with my husband + cat. Vegan | Painter | Animal Rights Activist | Lover of Jesus + the Earth | DM for collaborations | Instagram Handle @bethanybnelson Instagram Followers 2089
116. Michael & Brighton
Bio ↟ Our wild but wonderful life. ↟ MORE ADVENTURES - LESS STUFF Two minimalists raising our boys outdoors & traveling in Red Rover. ≫next up:📍Moab, UT Instagram Handle @our.vantastic.adventure Instagram Followers 1573 Location Moab, Utah, United States
117. Hayley & Jake
Bio 👫 Hayley, Jake and Finnley🐾 🚐 Turning a van into a #tinyhome 📍BC 🇨🇦 🎥 Van build on YouTube every Wednesday - Ep 11 up now! GO SUBSCRIBE! 😁👍🏻 Instagram Handle @hayleyandjake Instagram Followers 1293 Website https://hayleyandjake.com Location Canada
118. Myriam
Bio Myriam♡Tanguy》TRAVEL • VANLIFE 🚐💨 Follow us on our #vanlife adventures 📍Quebec, Canada 👇Check out our YouTube channel! #photographylovers 📸 #doglovers Instagram Handle @mytvan.adventures Instagram Followers 1048 Location Quebec, Canada
119. Cody & Christina
Bio Vanlife | Cody & Christina Living life in our '18 Sprinter, The Desert Cruiser🌵 🚐 weekly Vlogs about life on the road👇🏻 Instagram Handle @thedesertcruiser Instagram Followers 760