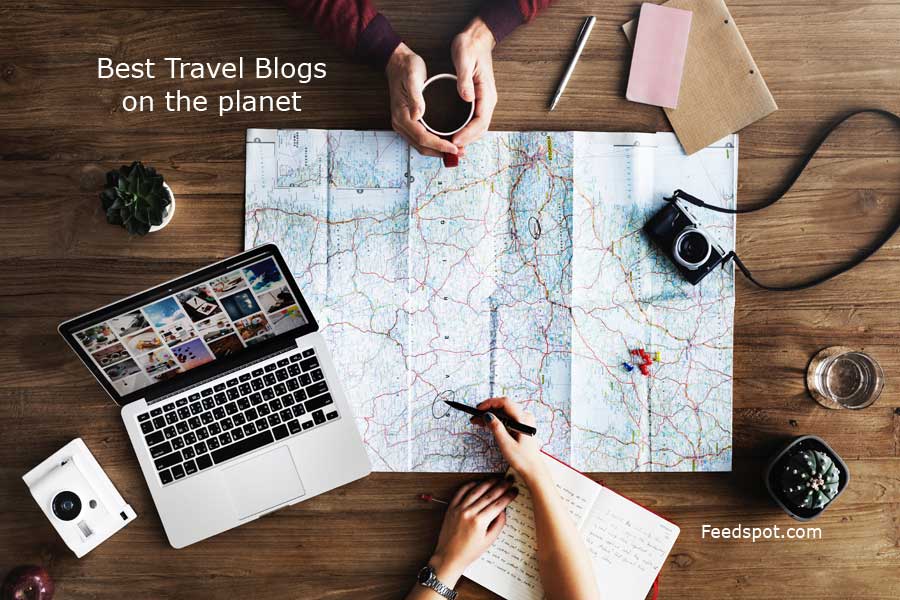 Travel Blogs List.
The Best Travel blogs from thousands of top travel blogs in our index using search and social metrics. Data will be refreshed once a week. Also check out Top Travel Podcasts and Travel Videos from Top 100 Travel Youtube Channels.
If your blog is selected in this list, you have the honour of displaying this Badge (Award) on your blog.
Travel Blogs

Everywhere, all the time About Blog Lonely Planet blog provides travel advice, information and inspiration from Lonely Planet's online community. Lonely Planet has gone on to become the world's most successful travel publisher, printing over 120 million books in eleven different languages, along with guidebooks and eBooks to almost every destination on the planet.
Frequency about 2 posts per week.
Since May 2010
Blog lonelyplanet.com/blog
Facebook fans 2,017,817. Twitter followers 6,272,004.

About Blog STA Travel Blog provides latest travel deals, tips and advice. We are the world's greatest travel company, offering unbeatable airfares for everyone, including exclusive fares for students and young professionals. Follow us to keep up with travel advice, tips, insider info, trip diaries, inspiration and more.
Frequency about 1 post per week.
Since Jan 2014
Also in Travel Tips Blogs
Blog statravel.com/blog
Facebook fans 1,503,774. Twitter followers 223,896.

About Blog These guys travel and want to provide tips and info to other travelers out there. This Blog enables travelers to get resources and travel tips before they set off on their big trips.
Frequency about 4 posts per week.
Blog traveldudes.org
Facebook fans 120,341. Twitter followers 263,874.

Follow the fun! About Blog Kiersten is a Bikini-Obsessed World-Traveler & Former Cubicle-Dweller. She left her career in corporate finance to become a world traveler. The Blonde Abroad is an award-winning solo female travel & lifestyle blog featuring travel tips, fashion, festivals and photography from around the world.
Frequency about 4 posts per week.
Blog theblondeabroad.com/blog
Facebook fans 185,143. Twitter followers 30,452.

London About Blog Hand Luggage Only is a travel Blog with a side of Food and Photography Inspiration. It also comes with a complete door-to-door travel planner.
Frequency about 3 posts per week.
Blog handluggageonly.co.uk
Facebook fans 195,554. Twitter followers 24,700.

Bengaluru, India About Blog Macro means Big & Traveller is one who travels for experiences, Not Destinations."Experiential Journey of a Macro Guy". I am #MacroTraveller A.K. A Nivedith.G and I am an "Experience Collector" which revolves around Travel, Lifestyle, Technology &Food. Be it a shack or a palace, Forest or tiny roads in towns or major tourist attractions, I would like to experience it all and share my experiences.
Frequency about 5 posts per week.
Since Aug 2015
Blog macrotraveller.com
Facebook fans 211,253. Twitter followers 35,995.


Grenada About Blog Nick and Dariece have been travelling the world since 2008 and are experts at making money on the road. They are here to inspire you to turn your travels into a lifestyle as well.
Frequency about 2 posts per week.
Blog goatsontheroad.com/category/..
Facebook fans 66,338. Twitter followers 65,666.

Berlin, Germany About Blog Kristin Addis is the solo female traveler behind BeMyTravelMuse.com, a website for off the beaten path adventures. For the past three years, she's traveled the world alone, hitchhiking in China, sleeping in a tent for over a month in Africa, and learning how to say 'I love you' in 12 Asian languages.
Frequency about 2 posts per week.
Blog bemytravelmuse.com
Facebook fans 54,378. Twitter followers 32,052.

About Blog Out of Town Blog is a travel, food, and lifestyle online magazine. This travel blog started as a site where the publisher shares his personal travel experiences, photographs and travel tips to his friends, relatives, and online readers. Today, Out of Town Blog showcases travel tales, food reviews, hotel guides and reviews, travel destination guides and other travel related inputs from various contributors from all over the world.
Frequency about 10 posts per week.
Blog outoftownblog.com
Facebook fans 131,360. Twitter followers 6,460.

New York, NY About Blog Explore Travel Leisure's travel guides for the best hotels, restaurants, and things to do around the world from expert editors for your next destination.
Frequency about 19 posts per week.
Also in Travel Magazines, New York Magazines
Blog travelandleisure.com
Facebook fans 3,195,927. Twitter followers 3,989,494.

United Kingdom About Blog Finding The Universe is a travel blog from Laurence and Jessica, who have been travelling and writing about it since June 2009. The site shares stories from their travels, tips and advice for other travellers, as well as photography advice, and great photos from the road.
Frequency about 1 post per week.
Since May 2010
Blog findingtheuniverse.com
Facebook fans 1,017,390. Twitter followers 24,475.

Perth, Western Australia About Blog We are Alesha and Jarryd, an Australian couple travelling the world together since 2008. We share travel tips, inspirations and the adventures that we seek out while on the road.
Frequency about 3 posts per week.
Blog nomadasaurus.com
Facebook fans 46,113. Twitter followers 90,823.

Bangalore About Blog Top travel blogger & digital influencer from India who does experiential blogging about destinations world wide. Hrish Thota, popularly known as Dhempe on Twitter, is a social media maven and photo blogger from Bangalore. He is oft-quoted in press articles on issues related to blogging/social media. He has live blogged and tweeted many events like IPL, CLT20 In South Africa for ESPN, Disneyland trip in Hong Kong for Kurkure and Tata Nano & Ford Figo India wide road trips.
Frequency about 2 posts per month.
Blog dhempe.com
Facebook fans 138,539. Twitter followers 18,373.

About Blog Your destination for travel & transport insights, innovations and inspirations. We know that organising airport transfers can be a tedious task, one often left until the last moment. At Jayride.com, simply search where you're going from and to, then compare available transfer companies to find and book your perfect match, all in one place.
Frequency about 2 posts per week.
Blog blog.jayride.com
Facebook fans 14,100. Twitter followers n/a.

Croatia About Blog Chasing the Donkey is a Croatia Travel Blog & Guide. Sarah-Jane and Mate blog about the best of Croatia travel, Croatian recipes, food, and culture. Travel Croatia like a local with them.
Frequency about 3 posts per week.
Blog chasingthedonkey.com
Facebook fans 27,979. Twitter followers 65,152.

Atlanta, GA About Blog Environment lovers, this page is your place for travel tips with a healthy conscious. Follow us to keep up on articles on environmental issues, eco-tourism and responsible travel.
Frequency about 1 post per week.
Blog greenglobaltravel.com
Facebook fans 30,587. Twitter followers 20,417.

London, England About Blog Based on knowledge gathered from over twenty years of traveling to more than 40 countries, Savored Journeys aims to help others see the world, learn new cultures, taste delicious food and explore beautiful places.
Frequency about 1 post per week.
Blog savoredjourneys.com
Facebook fans 3,016. Twitter followers 21,217.

Calgary, Canada About Blog Leigh McAdam is a Calgary-based writer, photographer and social media enthusiast with over 48,000 followers. Her blog: HikeBikeTravel is frequently cited as one of the top travel and outdoor adventure blogs in Canada, and consistently receives over 135,000 monthly page views. She shares her enthusiasm for the outdoors as a brand ambassador for Sporting Life.
Frequency about 2 posts per week.
Blog hikebiketravel.com/blog
Facebook fans 7,581. Twitter followers 14,713.

Somewhere in the world About Blog Love & Road By Natalie and Rob is all about their passion for travel, for writing and for life. They quit their jobs and sold their stuff to pursue a dream of travelling the world. They travel the globe together finding the most romantic destinations, sports and travel activities and useful travel tips for their readers.
Frequency about 2 posts per month.
Blog loveandroad.com
Facebook fans 22,454. Twitter followers 78,623.

About Blog Welcome to our new CollectOffers blog where we will be providing all the latest top coupons and vouchercodes, discounts and sales to help you save online. We'll be posting featured new deals across all categories, from fashion to travel.
Frequency about 4 posts per week.
Since Dec 2012
Blog blog.collectoffers.com/categ..
Facebook fans n/a. Twitter followers 1,001.

About Blog Stingy Nomads is all about a South African/Russian couple - Exploring, Diving, Trekking, Photographing the world on a super budget. Their aim is to share tips and experiences.
Frequency about 1 post per week.
Also in Africa Travel Blogs
Blog stingynomads.com
Facebook fans 1,732. Twitter followers 2,817.

Kelowna, BC, Canada About Blog Hello and welcome! We're Charles and Micki Kosman, two adventurous Canadians. We love to travel and write about all things related to travel. This blog takes being a travel resource quite seriously as they have a section dedicated to travel tips, travel tech and travel photos. If you've got travel on the mind and want a little direction on how to achieve it, this blog is the place to start.
Frequency about 3 posts per month.
Since Sep 2009
Blog thebarefootnomad.com
Facebook fans 12,415. Twitter followers 62,524.

Goa, India About Blog IndiTales is an Award Winning Travel Blog from India covering travel destinations in Indian & around the world, sharing Travel photography and travel tips.
Frequency about 2 posts per week.
Blog inditales.com
Facebook fans 154,662. Twitter followers 19,263.

facebook.com/justapack About Blog Two friends, Randi & Michael, decided to hit the road together and start up a travel blog about responsible travel and how to afford it. They bring you everything you need to know about travel from destination pieces, traveler profiles and photos to fun top ten lists and more serious articles.
Frequency about 2 posts per week.
Blog justapack.com
Facebook fans 22,720. Twitter followers 115,036.

India About Blog Lakshmi Sharath is a travel writer, blogger, travel photographer and her articles have been published in several leading publications. She was a media professional and she quit 15 years of corporate life to travel and write.
Frequency about 3 posts per month.
Blog lakshmisharath.com
Facebook fans 123,332. Twitter followers 23,023.

Worldwide About Blog Dauntless Jaunter was thought up in August, 2010, with the purpose of establishing a central place for organizing my thoughts and experiences while traveling - a travel blog, so to speak. We hope to inspire a love and appreciation for traveling, in a way that is socially-conscious and culturally-aware.
Frequency about 1 post per month.
Blog djaunter.com
Facebook fans 19,559. Twitter followers 6,299.

Dubai, United Arab Emirates About Blog Travel, travel , travel have a passion to see this beautiful world whenever u get a chance. World is so beautiful and big to explore. So explore, explore.
Frequency about 4 posts per month.
Since Mar 2017
Blog travelwithme247blog.com
Facebook fans 583. Twitter followers 1,141.

Global About Blog Popular travel blog featuring travel guides, adventure travel ideas, photography,and solo female travel advice. Follow Sherry Ott as she travels the world.
Frequency about 1 post per week.
Blog ottsworld.com
Facebook fans 7,657. Twitter followers 44,947.

About Blog A traveling couple, Ivana & Gianni are helping you see all that is beautiful around the world along with a twist of eco-friendly and responsible travel practices. They share the stories of the people they meet, some inspiring photography and travel tips for various destinations.
Frequency about 1 post per week.
Also in Luxury Travel Blogs
Blog nomadisbeautiful.com
Facebook fans 15,308. Twitter followers 84,858.

About Blog Cruise Maven is an award-winning cruise and travel blog with cruise advice, cruise ship reviews, travel tips, packing guides plus Amtrak train tips and trip reports.
Frequency about 5 posts per week.
Also in Solo Female Travel Blogs
Blog cruisemaven.com
Facebook fans 27,364. Twitter followers 19,172.

Dubai, UAE About Blog Keep up with articles from Multi Award Winning Bloggers.
Frequency about 4 posts per week.
Blog eatsleeplovetravel.com
Facebook fans 2,482. Twitter followers 30,114.

Los Angeles,California About Blog We travel as a family,encouraging our readers to take the same trips and build memories together as a family.
Frequency about 3 posts per month.
Blog eazynazy.com
Facebook fans 2,378. Twitter followers n/a.

Worldwide About Blog A blog for eternal traveller souls & seekers of experiences. Travel with Carolin around the world and learn how to work from anywhere!
Frequency about 1 post per week.
Blog breathingtravel.com
Facebook fans 3,009. Twitter followers 5,735.

About Blog Travel to Asia, Africa & South America with Enchanting Travels. We provide private tours & trips to 31 destinations backed by a superior level of service!
Frequency about 3 posts per month.
Blog enchantingtravels.com/travel..
Facebook fans 9,549. Twitter followers 562.

About Blog The Travel Blogs is home to great travel bloggers and their blogs. Read travel information from all over the world including Asia, Africa, Europe and more.
Frequency about 2 posts per week.
Blog thetravelblogs.com
Facebook fans 7,092. Twitter followers 4,004.

India About Blog A Family Travel Blog from India, with stories about people, places, palaces, forts, Holy Temples, unholy god men, foods, colors,smells streets and life in India.
Frequency about 2 posts per month.
Also in Indian Travel Blogs
Blog desitraveler.com
Facebook fans 12,374. Twitter followers 8,294.

About Blog Followsummer has always been a reflection on the day-to-day personal experiences of our worldly travel. A mature & sophisticated travel blog designed to guide your exploration of the world. Experience travel with us! We call it living travel: the food, hotels, wine, flights; the thousands of life details that ebb and flow and make your travel truly alive. While not all are perfect and much will go wrong, it is truly living. We understand and live the way the locals did, not just be tourists.
Frequency about 7 posts per week.
Blog followsummer.com
Facebook fans 2,162. Twitter followers 13,171.

Worcestershire, United Kingdom About Blog A dual citizen travel blog showing the best of both worlds. Sharing some handy tips & travel stories as a dual citizen living in Europe. I'm hoping that reading about my experiences and adventures will inspire you in ways that would add value to your life and well-being.
Frequency about 1 post per week.
Blog everythingzany.com
Facebook fans 10,802. Twitter followers 8,056.

Dubai, United Arab Emirates About Blog TravelInnTour.com is the best travel blog for travel articles about travel and tourism. Get travel tips, ideas, free magazines you need to travel smart nowadays.
Frequency about 3 posts per week.
Blog travelinntour.com
Facebook fans 283. Twitter followers 220.

About Blog This a very relaxed travel/ lifestyle and food blog directed at the everyday person who wants to explore an extraordinary world!
Frequency about 1 post per month.
Blog missmovealot.com
Facebook fans n/a. Twitter followers n/a.

Home Port: DFW About Blog Filling your cup with travel news, stories, ideas & advice from around the world.
Frequency about 1 post per week.
Blog travellatte.net
Facebook fans 647. Twitter followers 4,769.

India About Blog Huntsend is about traveling around the world. Enjoy Traveling experience shared by travelers and wanderers and use them for your next trip.Upcoming posts are more exciting and take you through the eyes of the travelers.
Frequency about 2 posts per month.
Since Sep 2016
Blog huntsends.com
Facebook fans 10,746. Twitter followers 1,053.

traveling About Blog Learn how to quit your job and travel the world from people who have done it all before. This blog will show you how to balance work and life on the road and they have also produced an interesting documentary about people whom they have met that did the same.
Frequency about 1 post per week.
Blog almostfearless.com/blog
Facebook fans 42,343. Twitter followers 175.

San Diego About Blog How to travel for less with travel tips, tricks, and travel hacks. Learn how to travel more, spend less, use airline miles, credit card points & hotel points. Debra shares tips on how to travel more, spend less travel and how to save money on travel. She loves adventure, wine, craft beer, and all things travel.
Frequency about 2 posts per week.
Blog travelingwellforless.com
Facebook fans 1,497. Twitter followers 19,759.

Slovak About Blog Alexandra Kovacova is a crazy Slovak girl who made traveling the reason of her life. This blog follows her around the world as she finds everything in the ways of fitness, health and beauty. She is a girl that loves to have fun and help her readers become inspired to do the same.
Frequency about 2 posts per week.
Blog crazysexyfuntraveler.com
Facebook fans 95,145. Twitter followers 12,139.

NCR, India About Blog Mridula Dwivedi started blogging on 'Travel Tales from India' in June 2005. She renamed it Travel Tales from India & Abroad in 2016. Within a few months of the launch, her travel blog found a mention on both the BBC and The Guardian. She shares her travelling experience and photographs on her blog.
Frequency about 3 posts per month.
Blog traveltalesfromindia.in
Facebook fans 164,231. Twitter followers 11,104.

Snapchat: heathercowper About Blog Heather has created a space where prospective travelers can come for inspiration and resources before their trip. Book hotels, find out about destinations or just sit back and read some of her tales from the road.
Frequency about 4 posts per month.
Blog heatheronhertravels.com
Facebook fans 3,073. Twitter followers 14,982.

Los Angeles About Blog The Opinionated Travelogue of a Photo Maniac. This is a travel blog providing information about beautiful vacation spots, good eats and interesting places around the world.
Frequency about 3 posts per month.
Since Jan 2009
Also in Baby Boomer Blogs, Baby Boomer Travel Blogs
Blog travelnotesandbeyond.com
Facebook fans 1,651. Twitter followers 2,555.

Nanaimo, BC About Blog This adventure blog focuses on meditation, yoga and health while traveling. If you wanted a little more self love in your life, this site is a good place to start. Jane & Stephen have lived in six different countries during the last 20 years and have camped, biked, hiked, kayaked and travelled in more than 42 countries.
Frequency about 1 post per week.
Blog myfiveacres.com/blog
Facebook fans 1,661. Twitter followers 1,259.

About Blog The weekly show which covers travel, traveling, and the travel industry.
Frequency about 1 post per month.
Since Nov 2009
Also in Travel Podcasts
Blog thisweekintravel.com
Facebook fans 2,102. Twitter followers 120.

Toronto, Ontario About Blog A blogging community bringing the fusion of taste and travel to your screen.
Frequency about 1 post per week.
Blog fillmypassport.net/?doing_wp..
Facebook fans 3,069. Twitter followers 2,471.

Geneva, Switzerland About Blog Your go-to source for vegan travel info. I show you how you can be vegan anywhere and spread compassion everywhere, eating vegan food around the world.
Frequency about 1 post per week.
Also in Vegan Blogs
Blog thenomadicvegan.com
Facebook fans 9,936. Twitter followers 6,807.

Vienna, Austria About Blog Karolina & Patryk share their travel experiences, write about their all-inclusive life and provide advice on how to be a good couple. They encourage people to fulfill their dreams and to be happy everyday.
Frequency about 2 posts per week.
Blog karolinapatryk.com/blog
Facebook fans 5,434. Twitter followers 99,534.

United Arab Emirates About Blog Travel stories of a wanderluster and her partner, a personal blog that chronicles their adventures and travels throughout the world. Our blog has travel stories, tips and ideas for others who love to travel as we do!
Frequency about 3 posts per month.
Blog hoppingfeet.com
Facebook fans 6,239. Twitter followers 84.

Europe About Blog Welcome to Travelsewhere by David Johnston. He is an Australian travel-tragic, photographer and blogger who writes about solo travel in the quieter pockets of Europe and the world.
Frequency about 2 posts per week.
Also in Solo Male Travel Blogs
Blog travelsewhere.net
Facebook fans 762. Twitter followers 7,369.

Ukraine About Blog My website, www.stefanrtw.com, was started as a way to share my trip with friends and family around the world. It also offers valuable information for travelers and tourists to the regions and areas that I've been to or plan on visiting. A blog by Stepfan.
Frequency about 1 post per month.
Also in Travel Lifestyle Blogs
Blog stefanrtw.com
Facebook fans 1,910. Twitter followers 6,431.

Melbourne, Victoria About Blog Tily Travels is a travel blog by Natalie Marie. Based in Melbourne, Australia, follow Natalie as she gives in to wanderlust and takes off exploring both her homeland and far away cities. A blog infused with photography, street art, wildlife, and travel info.
Frequency about 1 post per week.
Since Aug 2014
Blog tilytravels.com/blog
Facebook fans 2,268. Twitter followers 4,419.

Cuenca, Ecuador About Blog Retire Early and Travel is a website dedicated to showing you how to retire early, live abroad and travel the world. Live life!
Frequency about 2 posts per month.
Since Feb 2015
Also in Retirement Travel Blogs
Blog retireearlyandtravel.com
Facebook fans 11,842. Twitter followers 38,893.

Luxembourg About Blog Welcome to Paulina on the Road, a travel blog on slow and ecofriendly travelling. I am Paulina and I am the happiest when on a hiking trail, cycling path or a sailing boat.
Frequency about 4 posts per month.
Since Sep 2015
Also in Luxembourg Blogs
Blog paulinaontheroad.com
Facebook fans 2,123. Twitter followers 541.

New York, NY About Blog The Travel Women is a community for women by women to empower women to travel outside their comfort zone. We believe as travelers we have a responsibility to not take but give back to the environment and locals we visit.
Frequency about 1 post per week.
Blog thetravelwomen.com
Facebook fans 2,533. Twitter followers 7,485.

Kluang, Malaysia About Blog Get to know all special insights about food, travel, culture and lifestyle from Indonesia, Malaysia and the Philippines written by locals. The daily roar will offer interesting updates every week. Since these articles are written by locals you will get the chance to get a unique view of the treasures in these countries. would like to share with others.
Frequency about 1 post per week.
Blog thedailyroar.com
Facebook fans 12,372. Twitter followers 412.

Gurgaon, India About Blog An amalgamation of TRAVEL insights, an in-depth look at the FOOD industry, PHOTOGRAPHY, FILM and BOOK talk, and a melange of other topics, discussions, and thought pieces with the occasional sarcastic HUMOUR thrown in for good measure.
Frequency about 4 posts per month.
Blog tickereatstheworld.com
Facebook fans 2,287. Twitter followers 5,831.

Ontario, Canada About Blog This adventurous couple like to travel and blog in a way that is responsible and sustainable. They are also vegans and write about how to find vegan options while on the road and where they suggest you should explore.
Frequency about 1 post per month.
Also in Canada Travel Blogs
Blog mindfulwanderlust.com
Facebook fans 5,843. Twitter followers 3,011.

Rye, England About Blog Kevin's Travel Diary is a travel blog packed full of information, from travel guides to travel reasons. All your travel needs for a fulfilling trip.
Frequency about 3 posts per month.
Blog kevinstraveldiary.com
Facebook fans 4,404. Twitter followers 6,737.

Connecticut, USA About Blog Asia Tours & Travel. Travel Asia in style on one of our Luxury Asia Tours & Vacation Packages to China, Japan, Thailand, Vietnam, Cambodia, Myanmar, Malaysia & More.
Frequency about 1 post per month.
Blog explorient.com/blog
Facebook fans 10,334. Twitter followers 71.

Ohio, USA About Blog Slight North was started to chronicle my travels around the world. Slight North is a resource for anyone who wants to quit the nine-to-five and see the world. Travels as a digital nomad through South America and beyond.
Frequency about 2 posts per week.
Blog slightnorth.com
Facebook fans 1,360. Twitter followers 12,229.

About Blog Singaporean girl on a mission to see the world while chasing her unicorn dream of being a published author.
Frequency about 1 post per month.
Since Jun 2015
Blog koalatravelstheworld.com
Facebook fans 552. Twitter followers 40.

Gurgaon, Haryana About Blog Letusgoto is a travel blog by Isha and Kunal. They both want to inspire everyone to travel. They strongly believe that 'travel is the best teacher' and so want to motivate each one of you to travel as much as you can, as far as you can and as often as you can. Checkout their travel stories and photographs to inspire the traveler inside you.
Frequency about 1 post per month.
Blog letusgoto.com
Facebook fans 3,419. Twitter followers 62.

British Columbia,Canada About Blog Welcome to Gr8 Travel Tips by Robert. He is a Passionate Travel Blogger focusing on The Millions of Baby Boomers Around the World. He Enjoys Sharing All Kinds of Travel Tips, Travel Inspiration, Exciting Travel Destinations, Travel Health, Travel Fitness, Sports Travel, Travel Products and Much More!
Frequency about 1 post per week.
Since Apr 2013
Blog gr8traveltips.com
Facebook fans 2,662. Twitter followers 5,735.

About Blog Hi, I'm Alice Ross, a long-term traveler who left the corporate world to travel the world. I chose to live life on my own phase and live day by day while immersing myself in new experiences, new knowledge, and new people in a different walk of life I met along the way.
Frequency about 1 post per week.
Blog fortravelista.com/travel-blog
Facebook fans 15. Twitter followers 4,658.

Canada About Blog Blog by Clinton and Emma-Kate. We are world citizens, and Canadian, traveling around the world as a family. We are the Cornell family! Here you'll find every information you need, to become a traveler. It has information ranging from the best destinations to most dangerous insects, it has it all.
Frequency about 2 posts per month.
Blog easyplanettravel.com/blog
Facebook fans 8,968. Twitter followers 39,666.

Makati About Blog Travel Stories from Around the Globe
Frequency about 3 posts per month.
Blog uncoveringeden.com
Facebook fans 4,739. Twitter followers 305.

About Blog Hi! I'm Skye from SkyeTravels. I want to see every country in the world. Yeah, that's kinda corny and ambitious, but I love seeing new cultures and learning as much as I can. I love food and I can't ever seem to try enough new dishes. I've also been a chef and I enjoy learning how to make the meals I try. The plan is to have home bases around the world from which I can travel from. While my blog focuses on solo travel, I'd love to have a partner along for the adventure.
Frequency about 1 post per week.
Blog skyetravels.com
Facebook fans n/a. Twitter followers 19,310.

About Blog We assure you of the best hotel deals from the best sites locally and internationally. We've helped lots of travellers make the best accommodation decisions and we're ready to help you!
Frequency about 17 posts per week.
Blog checktravelspot.com/blog
Facebook fans 45. Twitter followers n/a.

Copenhagen, Denmark About Blog My world of travels and adventures with super tips on the way!
Frequency about 2 posts per month.
Blog littlefootadventures.com
Facebook fans 13,962. Twitter followers 9,932.

Los Angeles About Blog By Lisa Linh is a travel and lifestyle blog featuring curated considerations to spark inspiration for your next getaway.
Frequency about 1 post per week.
Also in Los Angeles Lifestyle Blogs, Los Angeles Travel Blogs
Blog bylisalinh.com
Facebook fans 4,578. Twitter followers 1,198.

About Blog Loacal is a marketplace for Tours & Activities in Cyprus, Turkey and the UK. Meet with locals, choose from unique hand-picked experiences and read verified customer reviews. This blog shares inspiring adventures from all around the globe.
Frequency about 2 posts per month.
Since Jul 2016
Blog loacal.com/blog
Facebook fans 3,261. Twitter followers 325.

India About Blog Gypsycouple is one of India's Top luxury travel websites authored by a Geek (Rishabh) & a Fashionista (Nirali) couple travel bloggers. Our travel stories are about the people we meet, the food we eat, markets we explore and experiences we encounter. We love to enjoy the finer things in life but are not averse to roughing it up.
Frequency about 1 post per month.
Since Mar 2014
Also in Couple Travel Blogs
Blog gypsycouple.com
Facebook fans 18,886. Twitter followers 60,870.

London About Blog CELLOPHANELAND* unwraps the best of Arts & Culture, Food, Health & Beauty, and Travel with its exclusive sneak previews, expert recommendations and insider tips. Dedicated to informing, engaging and inspiring its audience, whilst giving access to the brightest cultural minds.
Frequency about 2 posts per month.
Since Jul 2010
Blog cellophaneland.com/category/..
Facebook fans 11,411. Twitter followers 6,808.

About Blog This is a blog about my travel experiences. All stories are true. Letting people know more about the world through my eyes and inspiring others to travel is my major goal.Travel is much more than money, it changes you. You will not be the same after your travel.
Frequency about 2 posts per month.
Since Oct 2015
Blog the1itinerary.com
Facebook fans 962. Twitter followers n/a.

Orlando, FL About Blog Travel and adventure blog featuring tips, advice, stories and photography to inspire everyone to expand their comfort zone and explore the world around them.
Frequency about 4 posts per month.
Blog colemanconcierge.com
Facebook fans 710. Twitter followers 2,226.

About Blog Let me help you optimise your travels and your blog.
Frequency about 1 post per month.
Blog ntripping.com
Facebook fans 919. Twitter followers 5,878.

About Blog For the last 12 years, I have never lingered in the same apartment or city for more than a year (yes, landlords hate me); traversing through 8 cities, 4 US states, 3 countries, and across 3 continents. Although every move had its own sacrifices and adjustments, the silver lining to this lifestyle has been in constantly finding myself in close proximity to the next destination on my travel bucket list. This blog is a compendium of my travels, where I recount my thoughts and experiences.
Frequency about 3 posts per month.
Blog thewayfaringnomad.com
Facebook fans n/a. Twitter followers n/a.

London About Blog Blog by Binny, a writer, dreamer, serial wanderluster and travel addict. I am originally from Kenya but now live in London. I set up this blog to share my experiences eating out as well as travelling.
Frequency about 2 posts per week.
Blog binnyskitchen.com
Facebook fans n/a. Twitter followers 6,233.

United States About Blog Travel planning made easy. Check out Passportinsta's ready-made itineraries, travel hacks, and pro tips. This site is recommended for those looking to get the most out of their trips.
Frequency about 2 posts per month.
Blog passportinsta.com
Facebook fans 114. Twitter followers 98.

Australia & The World About Blog A Not So Young Woman Abroad is a travel Blog for Older Women who like to travel the world solo.
Frequency about 3 posts per month.
Blog anotsoyoungwomanabroad.com
Facebook fans 21,595. Twitter followers 10,885.

About Blog IshitaUnblogged is a culinary travel blog authored by Ishita B Saha that features Dubai. Kolkata & the world beyond.
Frequency about 1 post per month.
Since Oct 2011
Blog ishitaunblogged.com/blog
Facebook fans 12,874. Twitter followers 7,062.

world wide About Blog A travel blog which is baked inside the camera to give you flavors of our stories from faraway lands, vast stretches of sands, high mountains and beautiful cities.
Frequency about 1 post per month.
Blog placesinpixel.com
Facebook fans 605. Twitter followers 2,696.

London About Blog This blog relates my travel experiences both as a tour leader and travelling on my own and includes stories, photos, hints and tips - anything that relates to the destination.
Frequency about 1 post per week.
Since Mar 2014
Blog experiencedtraveller.co.uk/blog
Facebook fans 736. Twitter followers 10,137.

United Kingdom About Blog We are 3 university students from the UK, and our aim is to show you that even on small budgets it's still possible to experience the world in the most amazing ways. From destination reviews to travel guides, this blog offers everything someone could need to travel.
Frequency about 2 posts per month.
Since May 2017
Blog 3travelbug.wordpress.com
Facebook fans 880. Twitter followers 534.

About Blog Coddiwomp is a travel blog and community for first-time travellers. Through inspiration and advice I want to help anyone with travel on their to-do list move one step closer to their first trip, creating a supportive community of aspiring travellers and travel lovers along the way. If you haven't been travelling before, I want this site to be everything you need to experience the travel feeling.
Frequency about 3 posts per month.
Blog coddiwomp.co.uk
Facebook fans 331. Twitter followers n/a.

Dallas About Blog Tam Warner Minton have always loved to travel and scuba dive. When she became an emptynester, she began traveling more adventurously as well as writing about her journeys. Her posts include many photographs, so if you love travel photography, especially wildlife and underwater photographs her blog is the right place for you.
Frequency about 3 posts per week.
Also in Solo Travel Blogs
Blog travelswithtam.com
Facebook fans 5,689. Twitter followers 3,975.

Mumbai, India About Blog Map Camera Travel is our personal blog to share our travel stories and inspiring you to live a life that you love and give you some amazing travel goals. Join us in our journey as we reveal the beautiful destinations that we have traveled and help you plan your travel with our experiences and tips.
Frequency about 2 posts per month.
Blog mapcameratravel.com
Facebook fans 5,654. Twitter followers 1,858.

Minnesota About Blog Explore Top Word Travel's guides for the best hotels, restaurants, and things to do around the world from expert journalist for your next destination.
Frequency about 5 posts per week.
Blog topworldtravels.com
Facebook fans 371. Twitter followers 67.

New Delhi, India About Blog Nivedita and Saurabh loves to travel and they travel atleast once in a month. Saurabh is a Webmaster & Web developer, while Nivedita is a Goverment Employee. They both are following their passion to explore places. They prepared a list of top 200 places that they will explore by the end of 2020. Follow them to see their journey.
Frequency about 1 post per month.
Blog eragenx.com/blog
Facebook fans 405. Twitter followers 12,666.

About Blog TravelPlacesIndia helps to IT decision-makers identify travel places & tips to enhance travel processes with amazing trip advices. This blog delivers a unique travel updates and details of original content.
Frequency about 2 posts per month.
Blog travelplacesindia.in
Facebook fans 235. Twitter followers 41.

London About Blog London based lifestyle and travel blog full of things I love to see, eat and experience!
Frequency about 1 post per week.
Blog thecuriouspixie.co.uk
Facebook fans 1,466. Twitter followers 3,201.

About Blog Ghoomleyaar is a travellers' blog sharing the details of places of attractions. We help you gather the all important information regarding the places of interest.
Frequency about 2 posts per month.
Blog ghoomleyaar.com/blog
Facebook fans 6,009. Twitter followers 48.

Dallas, TX About Blog Foreign Fresh & Fierce is a popular Dallas Travel & Fashion Blog in which you will find all the latest trends, styling tips, travel reviews and much more.
Frequency about 3 posts per month.
Since May 2016
Also in Black Travel Blogs, Travel Fashion Blogs
Blog foreignfreshfierce.com
Facebook fans 453. Twitter followers 420.

About Blog Nonsoloamore is a modern lifestyle Magazine (#Blogazine) with special focus on Fashion & Beauty, Travel & Wellness, Coverage & Interviews, Sports & Fitness.
Frequency about 1 post per week.
Blog nonsoloamore.net/en
Facebook fans 5,594. Twitter followers 2,997.

Ireland About Blog Beautiful images and engaging stories from our travels around the world. Travel tips and photography from Ireland and the rest of the world.
Frequency about 2 posts per month.
Blog allthewaysyouwander.com/trav..
Facebook fans 6,390. Twitter followers 1,904.

About Blog A travel company helping you travel and explore the world like a local.
Frequency about 4 posts per month.
Blog exploringthisrock.com
Facebook fans 142. Twitter followers 166.

About Blog We are an expat, travel, and lifestyle blog ready to give you a peak into what life is like living in the Caribbean. Get ready to see the ups and downs of expat living and learn a few tips and tricks along the way. This blog will heighten your sense of wanderlust as I explore a new culture through food, the arts, scenery, and some comic relief along the way.
Frequency about 2 posts per week.
Blog jerseygirlgonecaribbean.com
Facebook fans n/a. Twitter followers n/a.

About Blog My name is Alyssa - Professional travel planner and permanent nomad. My passion is to help others discover the beauty in travel and inspire those to explore beyond the ordinary. This site is where I post all my adventures, tips, and inspiration so you can begin planning your own dream vacation.
Frequency about 1 post per month.
Blog alyssaallday.com/blog
Facebook fans 1,306. Twitter followers 142.

Greece About Blog Hello! We are Christos & Marianna, a Greek couple with a crazy mood for travelling! Through our travel experiences we would like to inspire other people by sharing our adventures & stories!
Frequency about 1 post per month.
Since Oct 2017
Blog greeknomads.com/en/blog_en
Facebook fans 1,822. Twitter followers 786.

About Blog The Motelorcycle Chronicles is great rides, retro motels, interesting moteliers, unique destinations and incredible stories. Welcome to The Motelorcycle Chronicles.
Frequency about 2 posts per month.
Also in Motorcycle Blogs
Blog motelorcycle.com
Facebook fans 8,492. Twitter followers 23.

About Blog Travel tips, photo's, stories and guides for adventures around the world
Frequency about 3 posts per month.
Blog discoverworldplaces.com
Facebook fans 86. Twitter followers n/a.

About Blog Tushar Sehgal is a Travel Vlogger, Photographer and Travel Blogger focused on Asia, America and Europe. This blog features his travel stories, guides and tips to plan your next Travel Experience.
Frequency about 2 posts per month.
Since Mar 2018
Blog affiliatepromotional.com
Facebook fans 2,464. Twitter followers 243.

About Blog The Agape Co. is a Christ-centred travelling agency out of Ames, Iowa. Started by two college students in 2017, The Agape Co. aims to provide its customers with personable, reliable, and affordable service (think budget travel!). We offer a variety of goods from full service vacation plans, travel guides and travel trips via our christian blogs, and videos from our global travels about what we've learned from our journey.
Frequency about 2 posts per month.
Since Mar 2018
Blog theagapecompany.com/blog
Facebook fans 574. Twitter followers 1,034.

About Blog Infomation That You Like
Frequency about 1 post per month.
Since Jan 2017
Blog stuffinfo.org/category/busin..
Facebook fans 216. Twitter followers n/a.

Delhi, India About Blog A new Indian travel blog by Sahil Singh, exploring various breathtaking travel destinations across India, sharing best travel stories and trip itineraries.
Frequency about 1 post per month.
Since May 2017
Blog ghoomakad.in
Facebook fans 751. Twitter followers 70.

France About Blog Blog by Kelly, a passionate traveler who has lived in 4 different countries and traveled to many more. This website is dedicated to travel tips for those short weekend holidays you plan on doing.
Frequency about 1 post per month.
Since May 2017
Blog tinytripsandtips.com
Facebook fans 320. Twitter followers 643.

About Blog I help businesses in the travel industry increase traffic to their websites, and blog about how I do it. Blog by Matt Burns.
Frequency about 3 posts per month.
Blog matt-burns.com/blog
Facebook fans 7. Twitter followers 3,135.

About Blog Welcome to the World Up Close. A blog that aim to provide the audience with informational and helpful articles on niches like Travel, Relationships, Good Living and Money.
Frequency about 3 posts per month.
Blog worldupclose.in/category/travel
Facebook fans n/a. Twitter followers n/a.

Pune (India) About Blog Everything about my travel, my experiences and my life. Blog by Shaunak Marulkar.
Frequency about 1 post per month.
Blog flywithshaunak.com
Facebook fans 1,504. Twitter followers 3,067.

London, England About Blog Anywhere We Roam is a collection of travel articles designed to help you get the most out of your travel. We aim to craft the perfect itinerary so that everything just works. We've tried and tested our itineraries, we've explored some amazing places. Now, we want to make it easier for independent travellers to build up those impossible to forget travel experiences. We hope you can pick up one of our itineraries and know you'll be getting a great trip.
Frequency about 1 post per month.
Blog anywhereweroam.com/blog
Facebook fans 654. Twitter followers 2,744.

About Blog Starry eyed traveller consumed with wanderlust, ever planning my next escape. Join me, Harpreet's Wanderlust as I set footsteps across the globe..
Frequency about 1 post per month.
Blog harpreetswanderlust.com
Facebook fans 1,028. Twitter followers 166.

Ireland About Blog Dear Passerby is an affordable luxury travel blog by Christina, an Irish blogger who writes about her adventures around Ireland, Europe and beyond. Read all the best travel tips, guides and advice on how to have your own travel adventure.
Frequency about 1 post per month.
Blog dearpasserby.com
Facebook fans 1,006. Twitter followers 11,793.

About Blog Photoblogger, Accidental Actor, Enthusiastic Traveler, Inveterate Foodie and hence, Co-Founder of The Nomad Foodie.
Frequency about 1 post per month.
Blog supriobosetravels.com
Facebook fans 4,154. Twitter followers n/a.

Republika ng Pilipinas About Blog Follow the solo adventures of Erik the Hungry Traveller all across the Philippines and soon the whole world! Find out the latest cool destinations, food spots and travel tips for all the Hungry Travelers across the globe!
Frequency about 1 post per month.
Since Nov 2016
Also in Philippines Male Bloggers
Blog erikthehungrytraveller.com
Facebook fans 912. Twitter followers 69.

Maastricht, The Netherlands About Blog A diary of an explorer with the best road trips, adventures, trip reports, off the beaten path places and the unique trip itinerary planner service.
Frequency about 1 post per month.
Blog diariesofanexplorer.blogspot..
Facebook fans n/a. Twitter followers 265.

About Blog Blog by Aryanne Padilha! I've got the travel bug and I want to share with you a life that I love and also inspire you to go anywhere you want. I will be sharing different cultures, travel tips, photography, fashion and a ton of adventures.
Frequency about 1 post per month.
Blog itsboardingtime.com
Facebook fans 2,323. Twitter followers n/a.

Bengaluru, India About Blog ThExTravel blog provides you the best Indian flight & hotel deals, airline frequent flyers, hotel loyalty programs, travel credit cards, strategies and tactics of travel hacking i.e. travelling the world for free.
Frequency about 1 post per month.
Blog thextravel.com
Facebook fans 703. Twitter followers 2,503.

About Blog Travel to Blank is your walking travel guide for every trip. Steven and Jaz cover top attractions, museums, restaurant and accommodation recommendations.
Frequency about 1 post per month.
Blog traveltoblank.com
Facebook fans 10,477. Twitter followers 10,303.

India About Blog Learn to travel with confidence and style. Your traveldairies stylehacker. Follow my blog for updates on what where and how to travel to your destination.
Frequency about 1 post per month.
Blog travelwithher.net
Facebook fans 2,911. Twitter followers 468.

Coed Ystumgwern, Wales About Blog A light hearted travel blog following my global adventures with a stuffed lady bug and a very understanding husband.
Frequency about 1 post per month.
Blog sightseeingshoes.com
Facebook fans 400. Twitter followers 332.

Gold Coast, Queensland About Blog Wanderlust: strong desire to wander, travel & explore.....with my kids.
Frequency about 1 post per month.
Blog wanderlustwithmykids.com
Facebook fans 1,772. Twitter followers 3,264.

London, UK About Blog I'm Cindy, an American expat living in London, writing about our family adventures and travels within the UK and abroad, with travel tips and reviews. Join us as we wander the countryside, visit local museums and attractions and travel the world - with a three-year-old son and a baby on the way!
Frequency about 1 post per month.
Blog piccoloexplorer.com
Facebook fans 611. Twitter followers 2,350.

About Blog My name is Bikram Jeet. I like to travel different places far & near, I like to click till I exhaust all the space in the memory card of my camera! I am an aspiring travel writer and photographer who love to explore different places and cultures.
Frequency about 1 post per month.
Blog wayfarerscorner.com/category..
Facebook fans n/a. Twitter followers 22.

Oceanside California About Blog One of the best travel blogs, A walk in the world is a collection of travel resources, travel photos, travel tips for budget travellers in Asia and Europe.
Frequency about 1 post per month.
Blog awalkintheworld.com
Facebook fans 123. Twitter followers n/a.

About Blog A soft adventure travel blog geared towards off the beaten path destinations and culinary affairs. Joins us on an endless adventure. We strongly believe that a nomadic lifestyle is possible regardless of background, cultural beliefs or financial means and we motivate and encourage these experiences through storytelling and photographic essay.
Frequency about 1 post per month.
Blog youcouldtravel.com
Facebook fans 2,874. Twitter followers 15,471.
Travel Blogs USA
---
Alaska
Visit Anchorage Blog
About - Visit Anchorage's blog has the scoop on Alaska travel. Find what's new in Anchorage, Alaska travel tips, insider tricks and local favorites perfect for your visit. ... Find Alaska's top activities and attractions in Anchorage.
Princess Lodges
About - The largest cruise and tour operator in Alaska, Princess gives travelers the opportunity to combine a Gulf of Alaska cruise with the interior of Alaska experience. The "land" portion of our cruisetours include the state's most popular areas, such as Anchorage, Denali National Park, Copper River, the Kenai Peninsula, and Prudhoe Bay.
Alaska's Mat-Su Valley Travel Blog
About - We provide information on what to see, do and where to stay in the Mat-Su Valley and help visitors plan a trip to the area.
Travel Juneau Blog | Trip Ideas
About - The official travel resource for Alaska's capital city! Travel Juneau can you help you plan your dream vacation or meeting in one of the most spectacular settings on earth!
Arizona
Chandler AZ Tourism Blog | Travel Tips
About - Get the latest information on what's going on in Chandler, from the best attractions to new award-winning restaurants and upcoming festivals and events.
Arizona Key
About - Arizona KEY Travel Magazine and ArizonaKEY.com, as the leading Arizona Travel Guide, has been providing detailed information on the Grand Canyon State's most memorable experiences since 1969. Always current and up-to-date, for over 46 years, both travelers and locals have turned to KEY as a their trusted and monthly arizona travel guide. Whether traveling alone, with a special someone, or with the whole family, Arizona KEY provides a statewide road map of the best things to do and see, which will create memories of a lifetime!
Visit Phoenix Blog By Hot Sheet
About - The Hot Sheet Blog by Visit Phoenix keeps you up to date on what to do, where to go, and where to chow down in the city.
Arizona Highways
About - Explore the places, attractions, events of Arizona in this blog based in Phoenix.
Arkansas
Arkansas Travel Blog
About - Check out the Official Travel Arkansas Blog for events, activities, videos, photos, history and culture in The Natural State.
Tie Dye Travel With Kat Robinson | Arkansas Most Respected Food and Travel Writer and Influencer
About - Kat Robinson is a food and travel writer based in Little Rock. She travels Arkansas and the South searching for good stories, tall tales and the next great little restaurant.
Fort Smith Tourism Blog
About -Official travel and tourism website of Fort Smith, Arkansas, featuring lodging, attractions, events, dining, and other information for travel and meeting planning.
California
California Through My Lens
About - A blog dedicated to California. Everything from restaurants and businesses to national parks and hiking is written about and photographed.
California Weeknd Magazine
About - Your guide to California Art of Living. Discover with us the best of the Golden State, from day trips, to fashion to food. Start your California Dreamin.
Visit Sacramento Blog
About - Sacramento is the star on the map of California - where you will find cultural attractions to inspire you, cutting-edge cuisine to impress you, history to enrich you and surprises to put a smile on your face.
My Best LA Day
About - Exploring the best of LA in a single day. One neighborhood at a time.
Colorado
Uncover Colorado | Colorado Travel Blog
About - Probably the best Colorado travel guide around. We showcase activities, festivals and towns in Colorado, along with a daily blog on fun things to do in the Centennial State!
Denver Travel Blog
About - Lauren Monitz is a travel blogger specializing in Denver travel, Denver dining, Denver restaurants and Denver bars.
Just A Colorado Gal
About - I'm an early 30s Colorado gal who loves to play! This blog is full of stories about my adventures, mishaps and discoveries in the mountains of Colorado and around the world. I look forward to sharing my love for outdoor adventure with you!
Blue Mountain Belle | Denver Travel & Lifestyle Blogger
About - Channing Morris is a Denver-based travel and lifestyle blogger. Sharing her weekend adventures, cheese plates and boho chic style through the blog.
Connecticut
Connecticut Travel | Travel Tips, Things To do And See
About - My name is Janet Serra and I am the Executive Director for the Western Connecticut Convention and Visitors Bureau representing Connecticut's Litchfield Hills and Fairfield County. I maintain a series of blogs, travel tips, and special events taking place here throughout the year.
Connecticut Day Trips
About - Connecticut Day Trips is a blog about travel and life in Connecticut, written and photographed by a native who moved away, moved back, and learned to love it.
Delaware
Visit Delaware Travel Blog
About - The official Delaware Travel Guide for vacation information on things to do in Delaware, including attractions, beaches, maps from Visit Delaware.
Florida
Kara Franker Blog | Florida Travel & Lifestyle
About - Kara Franker is a Florida tourism expert with a background in communication and marketing. She's also an attorney. She helps destinations (ranging from small towns to big cities), hotels and tourism organizations draw more visitors by identifying and implementing key marketing strategies.
Florida Trip Guides | Florida Adventure Blog
About - Find the best Florida trips, guides, accomodations, places to eat and many more.
Around My Florida | Florida Travel Blog
About - Sharing my love of Florida ! You will find tips on the best places to visit, to eat so you can plan and enjoy your vacations in the Sunshine State to the fullest!
Destinations In Florida | Florida Travel Blog
About - Florida locals sharing experiences, insider tips, and fun with YOU! Learn how to plan your Florida vacation from the locals that live here!
Georgia
Georgia Starts Here | Travel Blog About Georgia
About - Travellers around the world contribute to our blog about Georgia. Read thrilling travel experiences and stories you will not find anywhere.
365 Atlanta Traveler
About - 365 Atlanta Traveler is a travel and entertainment digital magazine, offering inspiration and trip advice to Atlanta and the entire Southeast.
Explore Georgia
About - ExploreGeorgia.org is Georgia's official tourism website, with travel ideas, planning tools and exclusive special offers.
Columbus Travel Blog
About - Read the blog to get travel tips and tricks! Know how to save and where to get the best vacation value.
Hawaii
Wanderlustyle | Travel & Lifestyle Blogger From Hawaii
About - A travel and lifestyle blog by Reid and Maryrose, two Hawaii based married couple that share the same interest: traveling. They love to explore new places, document their adventures, and share their best travel tips and experiences along the way.
Hawaii Admirer | Hawaii Travel Blog
About - I'm Ashlee Galea, a Hawaii-loving Aussie who lives on Oahu. Whether you're dreaming about, planning or booking your Hawaii holiday, you've come to the right place!
Hawaii Aloha | Hawaii Travel Blog
About - We work directly with you, giving you valuable advice and personal service, we actually live in Hawaii and have helped thousands of people plan trips to the islands.
Hulaland Blog | Beach Days Are The Best Days
About - Welcome to Hulaland! I believe that beach days are the best days and if you do too, then you're in the right spot! This travel blog is all about the best beach destinations including my favorite vacation spot…Hawaii! Whether you're a frequent traveler, or you save up your vacation days for one big annual beach trip, do the hula with me and escape to a place where the sun always shines, bikinis are as dressed as you ever need to be, and there's always adventure waiting.
Idaho
Stuck In North Idaho
About - Hi, we're Andrea and Kyle and this is our blog, Stuck in North Idaho. This is where we share fun adventures, great information and stories about the Northwest, and a little local insight to northern Idaho.
Southern Idaho Tourism Blog
About - Idaho has become a craft beer mecca, and Southern Idaho's breweries are making a name for themselves in a crowded market with standout handmade brews. Here's where you can find the best beers in the region, starting with the source: Breweries, Magic Valley Brewing, Buhl.
Boise Bucket List | Exploring the City of Trees thru the eyes of a transplant!
About - Things to do, see and eat in Boise thru the eyes of a transplant.
Illinois
Welcome To Amazing Illinois
About - Your guide to the best of Illinois. Places to go, things to do, the best places to eat and drink, must-see Chicago, trip ideas and inspiration for your Illinois vacation. Are you up for amazing?
Chicago Like Local | Official Chicago Travel Guide & Blog
About - Find things to do in Chicago with the official Chicago travel guide and blog — a daily update on every event to add to your itinerary, plus all the best restaurants, tours and attractions.
Rebecca Wanderlusting | Chicago Travel Blog
About - Hi! My name is Rebecca and this blog is all about using your resources to travel as much as possible.
Indiana
Travel Indiana
About - Quarterly Indiana tourism magazine showcasing the best of the Hoosier state.
Indiana Insider Blog | Your official resource for insider information about Indiana
About - From the rolling hills of Southern Indiana along the Ohio river, to the hustle and bustle of Indianapolis to the beautiful South Shore of Lake Michigan, Indiana has abundant beauty, relaxation and rejuvenation, culture and charisma, excitement and entertainment waiting for you.
Iowa
lowa Travel Blog | Official Blog for Iowa Tourism Office promoting Iowa's attractions, events, communities & destinations
About - Travel Iowa is part of the Iowa Tourism Office and the Iowa Economic Development Authority; the official tourism marketing organization for the state of Iowa. Whether you want to write great content or read great content, Travel Iowa is for you.
Iowa Girl On The Go | An Iowa Travel & Discoveries Blog
About - This is a blog about things to do in Iowa. More specifically, it's about things I like to do in Iowa. And it's about challenging myself to do things I haven't done before and go places I haven't gone before.
Catch Des Monies Blog
About - The Greater Des Moines Convention & Visitors Bureau and the Des Moines Area Sports Commission, collectively known as Catch Des Moines, market the region as a visitor destination increasing economic growth and enhancing the visitor experience.
Iowanderers | All The Things Related To Iowa Travel
About - Sharing our own travel experiences & interviewing Iowans who have traveled the world or those who have left and still have their Iowa roots.
Kansas
Kansas Blog | Kansas Travel & Inspiration
About - Resources and information on Kansas right from Things to see and do, Places to stay, Places to shop, Places to eat and Events.
Visit Topeka Blog
About - Each year, thousands of visitors come to Topeka to attend conferences, sporting events and explore attractions. See for yourself why locals call Topeka, Kansas TopCity!
Visit Wichita Blog
About - It's time to explore Wichita! We're your source for things to do and see and places to eat and stay in Wichita.
Out To Eat | Kansas Food & Travel Blog
About - Out to Eat is a Kansas City-based food and travel blog written by Shanley Cox.
Kentucky
Kentucky Travels
About - Hi, I am Jim, I love Kentucky, and traveling in and around Kentucky! I also love the entire country, and all of the beautiful and strange places here and there! This blog covers the overlooked, forgotten, and underrated places, people, and moments in history in America, with a focus on Kentucky! It will cover great tourists stops, books about people and history, and include photos and postcard scans.
Go To Louisville Blog
About - Learn more about Louisville Blog in Louisville and explore attractions, places to stay, events, restaurants, and more with Go To Louisville.
Louisiana
Only Louisiana | Louisiana Travel Blog
About - Start planning your only Louisiana getaway with the inside scoop on music, food, festivals, culture and history. Whether you're planning a family roadtrip or a weekend trip for two, our bloggers can point you in the right direction for fun.
Visit Baton Rouge Blog | Official Travel Resource
About - Let us help you plan your trip to Louisiana's capital city!
Maine
Sunrisepoint | Maine Travel Blog
About - For more info on the latest events in and around Camden, read our Maine travel blog. It has the latest in top attractions & festivals by Camden.
Down East Magazine | Experience Best Of Maine
About - Down East Magazine helps readers discover Maine restaurants, things to do in Maine, and the best restaurants, breakfasts, and travel adventures in the state. Down East is the ultimate resource for living in Maine and enjoying the hikes, beaches, food, and events for locals and visitors in Maine.
Maine Mag
About - We share stories about travel around Maine in our popular 48HRS feature and write mouth-watering articles about the incredible restaurants that will make you want to eat out more. We take the time to profile the people of the state who are using their creativity and ingenuity to propel Maine forward.
Maine Today
About - Food. Drinks. Music. Outdoors. Find the must-do event of the weekend - and anything else worth doing in Maine.
Maryland
MaryLand Travel Stories
About - My plan is to explore each of the 23 counties (plus Baltimore City) in the State of Maryland (USA). I grew up in Maryland. Maryland is such a diverse state. I once read that anything you want to do is within a 3 hour drive if you live in Maryland. I want to see if that is true.
Baltimore Magazine
About - Baltimore magazine is an award-winning lifestyle publication that provides information that enriches the experience of living in or visiting Baltimore..
Massachusetts
Mass Vacation Blog | Massachusetts Blog
About - Massachusetts Blog by MassVacation.com. Find 365 days of Massachusetts destinations and fun activities for the whole family.
Simply Adored | Boston Lifestyle, Food & Travel Blog
About - Boston lifestyle, food and travel blog. I capture the beautiful moments of life. The things I simply adored. And share with you—friends, family, and guests.
Michigan
Awesome Mitten
About - The Awesome Mitten cultivates a fresh perspective on Michigan by engaging local communities, businesses and people.
Life In Michigan
About - We cover the Michigan music and craft beer scene with colorful reviews and lively photos. We share our travel adventures hoping to inspire you to visit.
The Greater Lansing Blog
About - The mission of the Greater Lansing Convention & Visitors Bureau is to positively impact the area's economy by marketing the region as a travel destination.
Selective Potential
About - A personal style blog about adventures, fashion, travel, michigan and lifestyle.
Minnesota
Pickles Travel Blog | Exploring MN State Parks & the Midwest food scene
About - Greetings, I'm Greta. A Minnesotan, pickle-eating, travel-loving, Spanish-speaking, Foodie, Photographer and mother. Whenever and wherever I am I love to travel and eat locally.
Visit Saint Paul Blog
About - Learn more about The Insider Blog in Saint Paul and explore Minnesota attractions, places to stay, events, restaurants and more with Visit Saint Paul.
Rochester, Minnesota | Travel & Leisure Blog
About - Money Magazine said it best, "One thing to remember about Rochester is that it has the sophistication of a larger metro area, but not the congestion or the complications." Named "Best Small City" in America by the nationally recognized magazine, Rochester merges a cosmopolitan atmosphere with Midwestern hospitality giving convention attendees a most memorable experience.
Mississippi
Visit Mississippi Blog
About - Thank you for your interest in visiting Mississippi! We're your trusted guide to the many things to see and do in our state.
Missouri
VisitMo Spotlight | Presenting Missouri Trip Ideas
About -Discover trip ideas, events, attractions and Missouri getaways for the whole family. Plan your next vacation today and Enjoy the Show.
Dine Branson | Missouri Travel Blog
About - Branson, Missouri's most comprehensive online resource for area dining, including restaurants, cafes, fast food, coffeehouses, and pubs / lounges that serve food, located in Taney and Stone Counties.
Springfield Missouri Travel & Tourism
About - Get info about things to see and do in Springfield here!
Montana
Visit Billings Blog
About - The love the Visit Billings team has for our home is unlike any other. Each of us enjoys different parts of Billings and what it has to offer. Whether it is our trailhead to the great outdoors, to outstanding culinary options, the award winning breweries, or the unmatched history and culture, our staff is excited to take you along for our adventures and show you the best of Billings!
Nebraska
Visit Lincoln Blog
About - Visit Lincoln Blog is about Lincoln Tourist Attractions, Magna Carta, Restaurants, Hotels and Events.
Visit Omaha Blog
About - The official Omaha, Nebraska Tourism Blog dedicated to showcasing Omaha attractions, restaurants and events.
Nevada
Everything Nevada | Carson City Blog
About - Whatever it is that you want to know about Carson City, just be sure to visit the Carson City blog on a regular basis, and be the best-informed person in.
Travel Vegas | Las Vegas Blog
About We are your one stop shop for everything Las Vegas!. Stay up to date with latest in Las Vegas discounts, news, entertainment, dining deals and hotel updates with our blog.
Hiking Las Vegas Blog
About - Branch Whitney's author of Hiking Las Vegas Amazon Best Seller Free online hiking maps to the best hikes around Las Vegas, NV and the Southwest.
Las Vegas Jaunt Blog
About - Las Vegas News, gambling tips, and travel tips.
New Jersey
New Jersey Monthly Magazine
About -Our readers count on New Jersey Monthly for definitive rankings of New Jersey's towns, high schools, restaurants and health practitioners. We are the respected source for recommendations and information on what to see and do in New Jersey, from insightful dining reviews and our Top 25 Restaurants list, to shopping and style tips, Jersey travel ideas, the annual Shore Issue, and the state's most complete guide of upcoming events and performances.
Girl Gone Travel
About -Travel for free is a myth. Quitting your job to travel doesn't mean you won't have to work. Here's a dose of reality and some tips.
New Mexico
Santa Fe New Mexico Blog
About - Blog featuring exciting things to do, places to see, and unique experiences only found in Santa Fe.
New York
Loving New York | NYC Travel Blog
About - Things to do ✓Tips & Tricks ✓Best of NYC - Loving New York gives you the inside scoop on our favourite city, making you feel like a true local when you go.
I Love NYC Blog | Things To Do in NYC State
About - Read blog posts from I Love NY that highlight the latest and greatest of what's going on in New York State including attractions and events.
Walks Of New York | Blog And Travel Guide Of New York City
About - We launched our blog to help travelers experience the best that New York City has to offer. After years of living and working in the city, we think it's fair to say we're NYC experts. And we want to share our expertise and passion for the city…with you!.
Sher She Goes | NYC Travel Blog
About - I travel not to go anywhere, but to go. The great affair is to move.
North Carolina
North Carolina Travel Guide
About - North Carolina travel guide from the mountains to the coast is a beautiful place to travel and explore.
EyeOn North Carolina | A video travel blog covering the beautiful sights and sounds of North Carolina
About - EyeOn North Carolina, LLC is a video travel blog covering the sights and sounds of North Carolina. I interview folks across the state on all the fun happenings in North Carolina! I started EyeOn North Carolina as a way to learn more about the state.
Raleigh Whatsup
About - I started a blog, RaleighWhatsUp to help people in Raleigh and surrounding areas, know where to shop, eat, drink, listen + explore locally.
Charlotte Got A lot | Explore CLT & Live Like Local
About - New to Charlotte or want to get reacquainted with our rapidly growing city? Stay on top of the latest events, openings and more with our local guide blog.
Ohio
Ohio Stories | Find It Here
About - Stay updated on the latest fun things to do in Ohio, as well as new Ohio attractions, places to stay and the best places to eat, with the Discovering Ohio blog.
Ohio Traveler | Ohio Tourist Attractions & Tourism
About - OhioTraveler.com featuring The Ohio travel guide including parks, tours, museums, art museums and botanical gardens, restaurants, lodging, wineries, historic sites, family activities, shopping, towns, performing arts, indoor water parks, transportation museums and historic homes, villages, castles and farms.
A Dangerous Business Travel Blog
About - A travel blog written by a solo female traveler from Ohio. A Dangerous Business is filled with travel stories, tips, photos, packing lists, and more.
Ohio Girl Travels By Heather
About - I'm Heather, a small town Ohio girl and travel writer exploring Ohio, the United States and the World! Please join my adventures!
Oklahoma
Oklahoma City Blog | Insider Guide To OKC
About - We've collected all the basic info you need to know, plus a few suggestions on what to see and do while you're here. .
Pennsylvania
Uncovering PA | Travel Pennsylvania Beyond the Amish and the Steel
About - I've traveled to all 67 Pennsylvania counties and am sharing the best things to see and do in every corner of the state. Get your PA travel advice from someone who's actually been there.
Pennsylvania And Beyond Travel Blog
About - A top Pennsylvania travel blog about domestic travel with a focus on Pennsylvania, New Jersey, New York and Beyond!.
The Independent Hotel Blog | Philadelphia Travel Guide & Blog
About - Stay up-to-date on the latest happenings in Philadelphia with The Independent Hotel's travel blog. Stay updated on events, our favorite attractions & more.
Uwishunu | Philadelphia Blog About Things To Do
About - Welcome to Uwishunu.com, Philadelphia's go-to resource for finding out about what's happening in and around the city — that means you will read about Philadelphia area events, restaurants, festivals, bars, museums, music, performing arts, hotels and generally awesome news about the city and region.
Rhode Island
Life In The Ocean State | Travel & Leisure Blog
About - Experience all the great things to see and do in Rhode Island.
South Carolina
Experience Columbia SC Blog
About - Experience Columbia, SC - The Real Southern Hot Spot, where you'll find things to do, attractions, events, food, nightlife and more.
South Dakota
Enjoying South Dakota | South Dakota Travel Blog
About - Welcome to my South Dakota Blog! This is my way of sharing everything I enjoy about the state.I focus mainly things I enjoy doing, like recreation including all the great lakes and reservoirs. I also love enjoying South Dakota - a south dakota blog to explore the different regions and geographical features like the Black Hills, the plains and bluffs and river valleys.There are many unique places in the state.
Black Hills Travel Blog
About -The Black Hills straddle western South Dakota and eastern Wyoming, covering about two million acres of pine forests and granite mountains. We are home to one of the highest concentrations of parks, monuments and memorials in the world.
Texas
Texas Highways Blog
About - Texas Highways is the Official Travel Magazine of Texas. Encourages travel to and within the Lone Star State and tells the Texas story to readers around the world.
Austinot | Austin Blog About Best Things To Eat And Do
About - Austinot is about all things Austin, Texas: food, entertainment and culture. Written by locals who love the city as much as you!
Grapevine Texas Blog
About - Book your vacation to Grapevine with the Grapevine CVB and find local restaurant options, hotels and upcoming events on their official travel site.
Texas Dad Blog
About - A blog for Dads and families too! A Father of 3, parenting from the fathers perspective, traveling with kids, and events happening in Austin, TX and surrounding areas.
Vermont
Happy Vermont | Vermont Travel Blog
About - A Vermont travel blog featuring helpful travel tips for fun places to visit and things to do in the Green Mountain State.
Travel Like A Local Vermont
About - Insider's tips and recommendations for experiencing Vermont like a local: restaurants, inns, breweries, cideries, hikes, farmers' markets and more.
Go Stowe | Vermont Travel Guide
About - Welcome to our Stowe, Vermont travel guide. Receive updates on the latest happenings, explore seasonal activities and local businesses and learn ways to make a memorable experience in Stowe.
The Four Chimneys Inn | Vermont Travel Blog
About - Get the scoop on all the latest top activities, events and festivals near/in the area by following our Vermont travel blog.
Virginia
Virginia Is For Lovers | Virginia Travel Blog
About - Virginia is for Lovers stands for LOVE – pure and simple. Connect with loved ones, doing the things you love to do on a great vacation, in Virginia.
Washington
Capitol Hill Hotel | Washington DC Travel Guide
About - Read Capitol Hill's Washington DC travel blog to learn more about our favorite picks for food, drink, shopping and more in DC's best neighborhoods.
The Dining Traveler
About - Food and Travel Inspiration: from Washington, DC and beyond, follow me as I eat and travel around the globe.
St. Gregory Hotel | Washington DC Blog & Travel Guide
About - Use The St. Gregory Hotel Dupont Circle blog as your Washington DC travel guide, providing the best places to eat, shop & relax in the district.
Visit Seattle Blog
About - Read our page about No Umbrella to see what makes Seattle such an exciting urban city.
Wisconsin
Wistravel | Wiscoin Trip & Travel Information
About - The Around Wisconsin Blog is your #1 resource for information on the latest activities and events going on around the state. We keep you informed on the major festivals and happenings around the Badger State throughout all four seasons of the year.
Travel Blogs Canada

---

Alberta
This Big Adventures | Alberta Travel Blog
About - thisbigadventure.com is where we will share some of our favorite destinations for family travel, tips to explore Alberta and vacation with kids, and cool places for you to add (and check off of) your own bucket list!
Edmonton Tourism Blog
About - Your one stop for everything you need to know about Edmonton, Alberta.
Alberta Culture & Tourism Blog
About - Alberta Culture and Tourism supports the development and sustainability of Alberta's cultural industries, tourism, the arts, heritage and nonprofit/voluntary sector. Our culture, tourism, recreation and sport sectors not only enhance Albertans' quality of life, but are major contributors to the economy, helping attract and retain a skilled workforce and enhancing Alberta's reputation around the world.
British Columbia
Explore BC | Official Tourism And Travel Blog Of British Columbia
About - Want insider tips about don't-miss experiences in BC? Look no further than the Explore BC blog.
British Columbia Travel Blog
About - Do you love Travelling in British Columbia? Share your favourite images, videos, and stories here and let's show the world why British Columbia is the best place on earth.
British Columbia Travel And Adventure Vacations Blog
About - BritishColumbia.com is the largest Website Network showcasing beautiful British Columbia, Canada. Nearly 2,000 photographs, 70 maps, and 4,000 pages of comprehensive information on accommodation, recreation, real estate, business, and much more.
British Columbia Magazine
About - The geographic and travel quarterly magazine of BC. Keep up-to-date with events, destinations, outdoor adventure, things to do, and food and drink.
Manitoba
Travel Manitoba | Explore MB Blog
About - Find fun things to do in Manitoba with features on events, attractions, experiences and more on Travel Manitoba official ExploreMB blog. Stay up-to-date with the latest content updated every week.
Twin River Travel Blog
About - Experience Manitoba Wilderness! Explore the outdoors in our care!
Lune Travels Blog | Family Travel Blog
About - The Lune Blog is the travel and camping journal of a Canadian family. Meet our vintage Manitoba made Boler trailer, Eggie.
New Brunswick
Fredericton Tourism Blog
About - The mission of "Town Square Social Hub" is to become a place where people can engage in a conversation about all great things happening in Fredericton. It's where to talk about awesome festivals, attractions, events, concerts, shows, gallery openings and unique stories about our rich heritage!
Nunavut Territory
Nunavut Tourism
About - People from everywhere are cordially invited to come here and enjoy the arctic wildlife and the Inuit way of life, to explore the top of the world and be dazzled by the vivid dancing hues of the Aurora Borealis.
Ontario
Ontariotravel.net | Ontario Travel Blog
About - Get insider tips from travellers including, best of lists, hidden gems, local favourites and loads of ways to get the most out of your Ontario visit.
Let's Discover ON | A Travel Blog Exclusively On Ontario
About - We created this travel blog to share our experiences on unique events & places to visit in Ontario. From day trips to weekend getaways, we hope our blog posts and videos inspire you to get out and discover the many great destinations around ON! The focus will be on fun, free or low-cost, family-friendly activities, adventures and culinary tourism.
Northern Ontario Travel | Stories, Trips & Deals
About - The official travel and tourism magazine of Northern Ontario, Canada. Paddling, Hiking, Fishing, Motorsports, and so much more!
400 Eleven Blog | Ontario Gateways & Day Trips
About - The Best Things To Do in Ontario! Find the best experiences and things to do for weekend or weekday day trips and getaways in Ontario.
Prince Edward Island
PEI Local's Blog
About - Your complete traveller's guide to Prince Edward Island. View accommodations, attractions, dining, shops, and festivals all in one place.
Quebec
Quebec City At Its Best | Quebec City And Area
About - Explore Québec City and Area to the beat of passionate locals.
Will Travel For Food | Montreal Food, Travel & Restaurant Review Blog
About - I am a food and travel writer based in Montreal and travelling the world in search of the next culinary discovery. My suitcase and my passport are never tucked away and my wanderlust spirit never satiated.
Discover Your Montreal | Tourism Montreal
About - Find everything you need to plan your dream trip to Montréal.
Saskatchewan
Saskatchewan Tourism Blog
About - Follow along as guest and staff bloggers explore Saskatchewan and share their travel and tourism adventures. Locals always know the best places to go and things to do.
Tourism Regina Blog
About - Welcome to Tourism Regina's new 'Hang with the Locals' blog space! Bookmark this page so you can read posts shared by locals who will contribute stories about what they love to do in Regina, their favourite city hotspots, cool events, contests and more.
Travel & Happiness
About - A dreamer chasing experiences that create joy, gratitude and wisdom. An explorer, yet passionate lover of home. A mom who hopes through travel, her children will gain an unquenchable thirst for adventure, empathy for all things big and small, and the confidence to one day, venture independently. A wildlife lover and advocate. Another soul on a happiness mission. Currently involved in a deep love affair with Canada.
I Backpack Canada
About -This very Canadian Travel Blog covers everything from budget travel, Canadian food, drinks, must-see Canadian destinations, travel tips, travel products, and my own experiences as I discover my home country.
These blogs are ranked based on following criteria
Google reputation and Google search ranking
Influence and popularity on Facebook, twitter and other social media sites

Quality and consistency of posts.

Feedspot's editorial team and expert review
Top 200 Travel Blogs Winners
CONGRATULATIONS to every blogger that has made this Top Travel blogs list! This is the most comprehensive list of best Travel blogs on the internet and I'm honoured to have you as part of this! I personally give you a high-five and want to thank you for your contribution to this world.
If your blog is one of the Top 100 Travel blogs, you have the honour of displaying the following badge on your site. Use the below code to display this badge proudly on your blog. You deserve it!:
<a href="https://blog.feedspot.com/travel_blogs/" rel="nofollow" title="Travel blogs"><img src="https://blog-cdn.feedspot.com/wp-content/uploads/2016/01/Travel-transparent_216px.png" ></img></a>
If your blog is one of the Top 200 Travel blogs, you have the honour of displaying the following badge on your site. Use the below code to display this badge proudly on your blog. You deserve it!:
<a href="https://blog.feedspot.com/travel_blogs/" rel="nofollow" title="Travel blogs"><img src="https://blog-cdn.feedspot.com/wp-content/uploads/2016/01/Travel-200-transparent_216px.png" ></img></a>
If your blog is one of the Top 300 Travel blogs, you have the honour of displaying the following badge on your site. Use the below code to display this badge proudly on your blog. You deserve it!:
<a href="https://blog.feedspot.com/travel_blogs/" rel="nofollow" title="Travel blogs"><img src="https://blog-cdn.feedspot.com/wp-content/uploads/2016/01/travel_216px.png" ></img></a>
Tags: travel rss feeds, travel blogs uk