Promote Your Instagram Profile
Get more people to visit your Instagram profile by featuring it in the list below. Helps you grow your business, your influence, or your audience. Submit your instagram profile below if you want to grow your traffic and revenue.
Submit your Instagram profile
Special Education Instagrammers
1. Rebekah Poe
Bio Special Education Teacher Rebekah Poe Alabama K-6th grade resource teacher Tips and tricks to meet the needs of all learners. Free differentiation checklist 👇🏻 Instagram Handle @lessons_and_lattes Instagram Followers 84,700 Website https://blog.lessonsandlattes.org Location Alabama, United States
2. Heather Cacioppo
Bio Special Educator 💻 Virtual Middle School Teacher 💡M Ed. Teacher Leadership 👇🏼 Find more websites below Instagram Handle @full_sped_ahead Instagram Followers 20,600 Website http://fullspedahead.com Location Chicago, Illinois, United States
3. Ms. Fiona
Bio Adulting Made Easy 🤟🏽HS/Transition SPED Teacher 🎓Vocation Program Specialist ♿️Age-respectful life skills & vocation resources ⬇️BLOG & TPT LINKS Instagram Handle @spedadulting Instagram Followers 32,700 Website https://www.spedadulting.com Location Los Angeles, California, United States
4. Jenn
Bio Teach Love Autism 👩‍💻👩‍🏫 Virtual Autism Teacher 📈Certified RBT (♥️ABA) 💻TPT Author 💟helping students & teachers build independence in the classroom... 👇ALL THE LINKS👇 Instagram Handle @teachloveautism Instagram Followers 25,000 Website https://www.teachloveautism.com Location United States
5. Brie
Bio Breezy Special Ed ✏️ Special Education / Autism Blogger + TpT author 📝 Passionate about helping ALL students succeed 👇🏼View Links Here👇🏼 Instagram Handle @breezyspecialed Instagram Followers 25,700 Website http://www.breezyspecialed.com Location United States
6. Tracy
Bio Special Education Teacher 🍎 Tracy 🍏 Currently teaching Kindergarten through 2nd grade 🍎 Providing visual supports for students with special/different needs linktr.ee/simply_visual_tpt Instagram Handle @simply_visual_tpt Instagram Followers 30,700 Location Illinois, United States
7. Dawn E.
Bio Special Ed Teacher 👩‍🏫Empower & motivate #spedteachers to lead confidently 💻Creator of #teacherresources 🎙Host of #betheexception podcast ⬇️Blog | TPT | Freebies Instagram Handle @cultivatingexceptionalminds Instagram Followers 22,800 Website https://cultivatingexceptionalminds.com Location Alabama, United States
8. Lauren
Bio SPED Teacher 🍎 SEL K-6 Behavior Specialist 👩🏻‍🏫 Former SPED Teacher & ABA Therapist 📍Phoenix, AZ 🌵 👩🏻‍💻 TPT: Structured Special Ed Instagram Handle @structuredspecialed Instagram Followers 14,700 Location Phoenix, Arizona, United States
9. Pam Petralia
Bio Special Ed. Teacher TPT Creator 🗂✂️ & blogger Obsessed with research based 📊, hands on 👐🏼, adapted resources Jesus girl ❤ Instagram Handle @mrspspecialties Instagram Followers 17,200 Website https://mrspspecialties.com Location New York, United States
10. Autumn
Bio Special ed teacher 👩🏻‍💻 Adapted and engaging resources 👨‍👩‍👦‍👦 Mother of 2 wild boys 👩🏻‍🦱 @curlinprogress Instagram Handle @supportsforspecialstudents Instagram Followers 16,900 Website https://supportsforspecialstudents.blogspot.com Location United States
11. Michaela
Bio she/her 📙 Making curriculum accessible for ALL 🌴 Texan in Charleston @madeformeliteracy #especiallyeducation Instagram Handle @especiallyeducation Instagram Followers 122,000 Website https://especiallyeducation.com Location Charleston, South Carolina, United States
12. Alyssa Shanahan
Bio SPED Blogger + TPT Seller She/Her Shop here + earn Simple Rewards: 👇🏻 Instagram Handle @simplyspecialed Instagram Followers 30,100 Website https://www.simplyspecialed.com Location New Hampshire, United States
13. Sofie
Bio Where I Aut-a Be 👋🏼 Hi! I'm Sofie! 👩🏻‍🏫 I teach self contained SPED K-5 🎉I help teachers reach ALL students 👇🏼Grab all the links here Instagram Handle @whereiautabe Instagram Followers 17,100 Website http://whereiautabe.com Location San Antonio, Texas, United States
14. Chyna
Bio ▫️ ᴋ-𝟻 ʙᴇʜᴀᴠɪᴏʀᴀʟ sᴘᴇᴅ ᴛᴇᴀᴄʜᴇʀ ▪️ 𝕡𝕠𝕕𝕔𝕒𝕤𝕥𝕖𝕣 ▫️ ᴄᴏ-ғᴏᴜɴᴅᴇʀ ᴏғ @teach.it.special 🌈 ▪️ 𝕡𝕣𝕠𝕧𝕚𝕕𝕚𝕟𝕘 𝕐𝕆𝕌 𝕨/ 𝕓𝕖𝕙𝕒𝕧𝕚𝕠𝕣𝕒𝕝 𝕤𝕥𝕣𝕒𝕥𝕖𝕘𝕚𝕖𝕤 🅣🅟🅣 🅒🅡🅔🅐🅣🅞🅡 & 🅑🅛🅞🅖🅖🅔🅡⤵️ Instagram Handle @especiallysped Instagram Followers 33,100 Website https://www.especiallysped.com/blog Location North Dakota, United States
15. Erin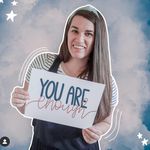 Bio 🌱 TEACHER she/her 🍏Teacher: Mental health & SPED 🧠 Creator of the Mental Health Check-in chart featured on GMA and The Kelly Clarkson Show 📍SF Bay Area Instagram Handle @makingastatementinsped Instagram Followers 63,300 Website https://erincastilloteaches.com Location San Francisco, California, United States
16. Laura Hackwell
Bio SPED teacher middle school teacher | inclusion & accessibility advocate | special education tips, resources & humor | she/her/hers Decor➡️ @missluluclassroomdecor Instagram Handle @missluluspecialed Instagram Followers 12,400 Website https://www.missluluspecialed.com Location Utah, United States
17. Ally
Bio Special Ed Teacher ▪️EBD SPED TEACHER + GRAD STUDENT ▪️HELPING TEACHERS WITH BEHAVIORS ▪️TRYING TO SPREAD A LITTLE POSITIVITY ▪️FREE RESOURCES ⇩ Instagram Handle @mslovejoyteaches Instagram Followers 11,600 Website https://mslovejoyteaches.weebly.com Location Minneapolis, Minnesota, United States
18. Christy
Bio Exceptional Thinkers 📚College Instructor ✏️Special Ed Advocate 🐛NJ Mom of 2 Boys 💡TPT Curriculum Designer ✨She/ Her 👇See my Blog & TPT Store Instagram Handle @exceptionalthinkers Instagram Followers 11,600 Website https://teachingexceptionalthinkers.com Location New Jersey, United States