Promote Your Instagram Profile
Get more people to visit your Instagram profile by featuring it in the list below. Helps you grow your business, your influence, or your audience. Submit your instagram profile below if you want to grow your traffic and revenue.
Submit your Instagram profile
Quilting Instagrammers
1. Kimberly
Bio Cultivating a creative lifestyle. We sell high quality fabrics to quilters, sewists, crafters and fabric enthusiasts! Shop our Insta feed here: Instagram Handle @fatquartershop Instagram Followers 156000 Website https://www.fatquartershop.com Location Texas, United States
2. Tula Pink
Bio Fabric Designer @QuiltyBox x #TulaPink ↙️ Instagram Handle @tulapink Instagram Followers 132000
3. Camille Roskelley
Bio Quilter, designer of Thimble Blossoms patterns, half of Bonnie & Camille fabrics, mom of 3 boys. Lover of all cookies Instagram Handle @thimbleblossoms Instagram Followers 92600 Website https://thimbleblossoms.com
4. Lori Holt
Bio Author-Designer-Maker ❤️ Lovin the quilty life and all things vintage!!!✂️ Instagram Handle @beelori1 Instagram Followers 76600 Website https://beeinmybonnetco.blogspot.com
5. Suzy Williams
Bio Original quilt designs • Thoughtfully constructed patterns – Visit my website for free patterns and tutorials! #suzyquiltspatterns #sqpatterns Instagram Handle @suzyquilts Instagram Followers 68000 Website https://suzyquilts.com
6. Pat Sloan
Bio My Super Power is Making Quilting Fun🎉 with Sewalongs, tips, and fun designs to make * Join me at FB- Visit Free Sew Along page below Instagram Handle @quilterpatsloan Instagram Followers 66700 Website https://blog.patsloan.com
7. Amy Smart
Bio wife. mom. believer. quilter. ✂️ fabric hoarder extraordinaire. Instagram Handle @diaryofaquilter Instagram Followers 65300 Website https://www.diaryofaquilter.com Location United States
8. Alison Glass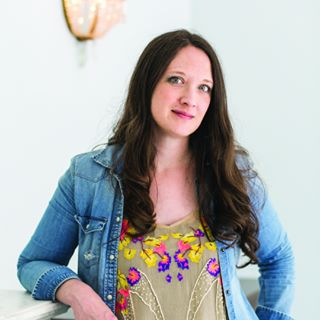 Bio Fabric, pattern, and finished goods design company. Email info@alisonglass.com for prompt replies to DM questions. Join Stitch Club & Mini Series SAL! Instagram Handle @alisonglass Instagram Followers 61300 Website https://alisonglass.com
9. Corey Yoder
Bio Moda fabric designer and owner of Coriander Quilts pattern company #corianderquilts @corianderquilts Instagram Handle @corianderquilts Instagram Followers 59900 Website https://corianderquilts.com
10. Joanna
Bio Fabric designer for @modafabrics ✂️ Pattern & book author 📬 Block-of-the-month aficionado ❤️ Farmhouses, flea markets and my 🐓🐓🐓 #figtreeandco Instagram Handle @figtreeandco Instagram Followers 59600 Website https://figtreeandcompany.com Location San Francisco, California, United States
11. Allison Harris
Bio Mom to 4 & Modern Quilter 🐓 Quilt Pattern Designer 🐓 Diagonal Seam Tape & Fabric designer 🐓 Visit my blog for free quilt tutorials Instagram Handle @cluckclucksew Instagram Followers 54400 Website https://cluckclucksew.com
12. Elizabeth Hartman
Bio Quilter. Designer. Fan of Color. Portland, OR Instagram Handle @elizabethagh Instagram Followers 54300 Website https://elizabethhartman.com Location Portland, Oregon, United States
13. Angela Walters
Bio I am a finisher and an encourager. I love inspiring others to love machine quilting as much as I do!《Author》《Speaker》《Host of #fmqchallenge》 youtu.be/5S8Jwkv_OBo Instagram Handle @angelafmq Instagram Followers 50800
14. Sherri McConnell
Bio * I ❤️ Quilts * Designer for Moda Fabrics * Quilting & Creative Lifestyle Blogger * Author & Pattern Designer Instagram Handle @aquiltinglife Instagram Followers 45100 Website https://www.aquiltinglife.com
15. Meandmysisterdesigns
Bio 🌸 Sisters, authors and fabric designers for Moda! Instagram Handle @meandmysisterdesigns Instagram Followers 44800
16. Vanessa Goertzen
Bio ♡ Quilter #lellaboutique ♡ Fabric Designer @modafabrics ♡ Author of Charm School & Jelly Filled Instagram Handle @lellaboutique Instagram Followers 43500 Website https://lellaboutique.com Location St George, Utah, United States
17. Nicole Daksiewicz
Bio Modern Quilt Patterns & Sewing Blog Instagram Handle @modernhandcraft Instagram Followers 42500 Website https://www.modernhandcraft.com Location Indianapolis, Indiana, United States
18. Vanessa Christenson
Bio All the things ombré fabric. #vandcoombre And also check out our shop by clicking on the link Instagram Handle @vchristenson Instagram Followers 41600 Website http://www.vanessachristenson.com
19. Rita Hodge
Bio Quilts + Fabric Melbourne, Australia. #quilter #quilts #patchwork Please do not repost photos. Instagram Handle @redpepperquilts Instagram Followers 39700 Website https://www.redpepperquilts.com Location Melbourne, Australia.
20. Meghan
Bio Meghan + Wife, Mama, Quilter, Pattern Designer + Portland, OR + NO DM 💻 email only please: thencamejune@gmail.com #thencamejunepatterns linktr.ee/thencamejune Instagram Handle @thencamejune Instagram Followers 38700 Website https://thencamejune.com Location Portland, Oregon, United States
21. Kim Diehl
Bio ~ Hip deep in quilts, grandies, little dogs, and fabric, with frequent sprees of baking and gardening. Instagram Handle @kim_diehl_quilts Instagram Followers 38500
22. Emily Dennis
Bio Loads of Quilty inspiration✂️ ▪️Modern quilt patterns💠 ▪️Creative biz tips💲 ▪️Travel + coffee + family👧🏽🧑🏼🧒🏼👶🏼 ▪️Author ▪️MN-USA Instagram Handle @emily_dennis_ Instagram Followers 37900 Website https://www.quiltylove.com Location Minnesota United States
23. Carolyn Friedlander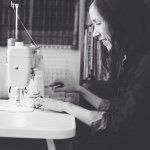 Bio Quilter, designer, fabric enthusiast, and Floridian. I like to make stuff Instagram Handle @carolynfriedlander Instagram Followers 35900 Website https://carolynfriedlander.com Location Florida, United States
24. Justin Stafford
Bio NYC Fiber Art Justin Stafford CEO➡🐕 Diane Keaton Teach @gothamquilts & abroad Author - Tiny World Quilting 🎨🧵 💙Aurifil Artisan P Instagram Handle @keatonquilts Instagram Followers 35300 Website http://www.keatonquilts.com
25. Amy Ellis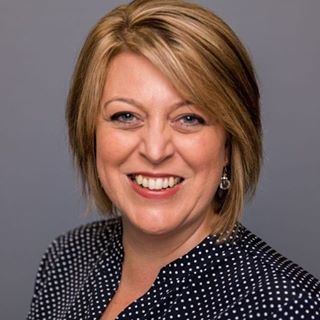 Bio Fabric & Quilts are my jam!✂️ Let's sew together! #IGQuiltFest every March! #improvwithamy #onethingwithamy Shop for quilt patterns👇 Instagram Handle @amyscreativeside Instagram Followers 34400 Website https://www.amyscreativeside.com Location Utah, United States
26. Jemima Flendt
Bio Passionate about teaching you to Quilt and Sew with Modern designs to inspire your creativity. Sign up for the Free Subscribers Newsletter Pattern ⬇️ Instagram Handle @tiedwitharibbon Instagram Followers 34000 Website http://www.blog.tiedwitharibbon.com
27. Kristy Lea
Bio I'm a Mama, Quilter, Pattern Designer, Creative Director of @makemodernmagazine, and Fabric Designer for @rileyblakedesigns 💖✂️🌈🦄🇦🇺 #quietplaypatterns Instagram Handle @quietplay Instagram Followers 33700 Website http://www.quietplaydesigns.com Location Australia
28. Maureen Cracknell
Bio Wife ✼ Mama ✼ Artist ✼ @ArtGalleryFabrics Fabric Designer ✼ Quilt Pattern Designer ♡ ✼ Janome ♡ ✼ Aurifil ♡ ✼ For Sewing + Quilt inspo visit my blog Instagram Handle @maureencracknell Instagram Followers 33600
29. Giuseppe A. Ribaudo
Bio NYC | Quilter | Photographer | Sewing Teacher Color Lover | Fabric & Pattern Designer Instagram Handle @giucy_giuce Instagram Followers 33600 Location New York City, New York, United States
30. Susan
Bio Living my Florida life and filling my home with things I love, one stitch at a time Instagram Handle @yardgrl60 Instagram Followers 32400 Location Florida, United States
31. Amanda Jean
Bio Scraps are my favorite. crazymomquilts.blogspot.com Instagram Handle @crazymomquilts Instagram Followers 32300 Website https://crazymomquilts.blogspot.com Location Minnesota, United States
32. Bonnie Olaveson
Bio I love fabric and quilting!❤️ Instagram Handle @bonniecottonway Instagram Followers 31000
33. Beth
Bio We are open and shipping with a small delay. Thank you for your support and patience! Instagram Handle @stashfabrics Instagram Followers 30600 Website https://www.stashfabrics.com
34. Brittany
Bio Brittany quilt patterns | modern quilts Modern Design • Inspired by Tradition #loandbeholdpatterns believer • wife • NICU nurse Instagram Handle @loandbeholdstitchery Instagram Followers 29100 Website https://www.loandbeholdstitchery.com
35. Christopher
Bio NYC QUILTS FABRIC FUN Instagram Handle @the_tattooed_quilter Instagram Followers 28600 Website http://www.thetattooedquilter.com Location New York City, New York, United States
36. Kristina Brinkerhoff
Bio Wife ❤️ Mama of 4 ❤️ Quilter ❤️ Organizer ❤️ Napper ❤️ Minimalist at heart Patterns and Blog: Instagram Handle @centerstreetquilts Instagram Followers 27700 Website http://www.centerstreetquilts.com
37. Amanda Adele
Bio quilter • maker • mom to 4 Instagram Handle @maker_mama_adventures Instagram Followers 27600 Website https://makermamaadventures.com
38. Lindsey
Bio Quilt pattern designer 📝 linktr.ee/penandpaperpatterns Instagram Handle @penandpaperpatterns Instagram Followers 27100
39. Elizabeth Chappell
Bio Quilters Candy Digital Membership @quilterscandymembership | Quilt Pattern Designer | save 20% off entire store with link in bio Instagram Handle @quilters_candy Instagram Followers 26400 Website https://quilterscandy.com
40. April Rosenthal
Bio Let's make something beautiful together! I design patterns that are easy to understand and fun to make (and finish!) Moda fabrics designer #dreamjob Instagram Handle @aprilrosenthal Instagram Followers 25000 Website http://aprilrosenthal.com
41. Kitty Wilkin
Bio Quilter | Designer | Blogger | Photographer... I grab a needle and thread once the kids are in bed. Instagram Handle @nightquilter Instagram Followers 24600 Website https://nightquilter.com
42. Jennifer Sampou
Bio California Designer of Fabric & Quilts. Shop jennifersampou.com. Tag #jennifersampou. 30 SKY fabrics/OMBRÉ QUILTS book. Instagram Handle @jennifersampou Instagram Followers 24500 Website https://www.jennifersampou.com Location California, United States
43. Chelsea Camalick O'Hayre
Bio Modern Quilt Shop ✂️ Quilting + Crafting 💌 Ship worldwide! NO DM 💻 Email only please! #sewingwithpinkdoor #sewfancyretreat #pinkdoorhardware Instagram Handle @pinkdoorfabrics Instagram Followers 24200 Website https://www.pinkdoorfabrics.com
44. Erica Arndt
Bio Christian, homeschooler, YouTuber, blogger, author, quilter, knitter & maker Instagram Handle @ericaarndt Instagram Followers 23800 Website https://www.confessionsofahomeschooler.com Location United States
45. Heather Valentine
Bio Fabric hoarders seeking sewing advice & creative inspiration, welcome. Charlotte, Frenchies & green tea pls! Learn more about my patterns & projects Instagram Handle @thesewingloft Instagram Followers 23300 Website https://thesewingloftblog.com Location Charlotte, North Carolina, United States
46. Sharon McConnell
Bio The Colorful Quilter. Want to sew with me? Patterns, Fabric and the Classic Curves Ruler. Instagram Handle @colorgirlquilts Instagram Followers 23100 Website https://colorgirlquilts.com Location Ohio, United States
47. Kaitlyn
Bio Long-arm Quilting Services • Pattern Design • Orem, Utah #knotandthreadquilting #knotandthreadpattern @pfaffsewing 🖤 Instagram Handle @knotandthread Instagram Followers 22900 Website http://www.knotandthreaddesign.com
48. Laura Preston
Bio Modern quilts + textiles Born on the road, inspired by travel Made by hand in Texas, Ohio and Massachusetts #vacilandoathome Instagram Handle @vacilandoquilting Instagram Followers 22500 Website https://www.vacilandoquilting.co Location Texas, United States
49. Libs Elliott
Bio Wrap Yourself in Code. Artist making code-generated, handmade quilts. Textile Designer for Andover Fabrics. Toronto, Canada. ✂️🐶🏍 Instagram Handle @libselliott Instagram Followers 20900 Location Toronto, Canada
50. Amber Johnson
Bio Gigi's Thimble Quilt Patterns Author: Vintage Vibe Instagram Handle @gigis_thimble Instagram Followers 20200 Website http://www.gigisthimble.com
51. Devon Iott
Bio brand manager for @rubystarsociety || i like to make things || #looperquilt and #clavaquilt patterns available now, shop the link below Instagram Handle @missmake Instagram Followers 20200 Website https://www.missmake.com
52. Allison Jensen
Bio quilt pattern designer • mama to 4 boys • lover of fabric, flowers, colors, and treats linktr.ee/woodberry_way Instagram Handle @woodberry_way Instagram Followers 19900 Website https://www.woodberryway.com Location Mather, California, United States
53. Kate Basti
Bio Wife • Mama • Boss Lady @copilotsdesign Designer • Textile artist • Lover of color Inquiries & Collaborations: quiltwithkate@gmail.com Instagram Handle @katebasti Instagram Followers 19700
54. Melissa Corry
Bio My love of fabric, piecing, and quilting! linktr.ee/happyquiltingmc Instagram Handle @happyquiltingmc Instagram Followers 19500 Website http://www.happyquiltingmelissa.com Location Cedar City, Utah, United States
55. Nadra Ridgeway
Bio • quilt pattern designer • textile designer • teacher📍germany my summer quilt patterns are here! Instagram Handle @ellisandhiggs Instagram Followers 19400 Location Germany
56. Sharon Holland
Bio Follow my creative life as a surface pattern & AGF fabric designer, artist, photographer, and quilt/pattern designer contact@sharonhollanddesigns.com Instagram Handle @sharonhollanddesigns Instagram Followers 19100 Website https://www.sharonhollanddesigns.com
57. Deidra
Bio Scrappy makes me happy✂️Fueled by Jesus, coffee and sunshine in the PNW! 💕☕️☀️Sales @shop_quiltyobsession & my Etsy Shop 🧵 DM for collabs Instagram Handle @quiltyobsession Instagram Followers 18700 Website https://quiltyobsession.wordpress.com
58. Lucy Brennan
Bio ☽ co-host of the #saturdaynightcraftalong ✚ charm ⋆ sharing what I know ⋆ Aurifil Artisan ⋆ ⚞ quilts, stitchings, shop + tutorials⚟ Instagram Handle @charmaboutyou Instagram Followers 18400 Website https://www.charmaboutyou.com Location Manchester, United Kingdom
59. Brigitte Heitland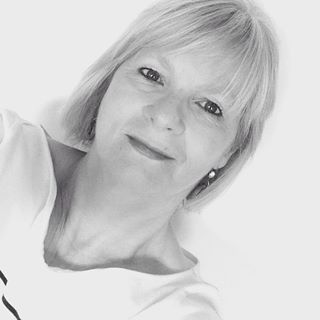 Bio Passionate fabric and quilt pattern designer, designing for Moda, founder of Zen Chic www.brigitteheitland.de Download a FREE pattern Instagram Handle @zenchicmoda Instagram Followers 18000 Website https://www.brigitteheitland.de Location Germany
60. Chelsi Stratton
Bio • Wife & Mom of three ♡♡♡ • Fabric Designer @modafabrics • Quilter & Pattern Designer #chelsistrattondesigns • I ♡ Seinfeld, Reese's, & Creating Instagram Handle @chelsistratton Instagram Followers 17900 Website https://chelsistratton.wordpress.com
61. Abby Latimer
Bio Need a quilt longarmed? I'm your girl. Want to start a quilt? I've got the perfect kit. Lover of all things quilty and boys! Balance right. Instagram Handle @latimerlanequilts Instagram Followers 17200 Website https://latimerlane.blogspot.com
62. Faith Jones
Bio Maker of Quilty Things www.freshlemonsquilts.com/links Instagram Handle @freshlemonsquilts Instagram Followers 16100 Website https://www.freshlemonsquilts.com Location United States
63. Peta Peace
Bio Quilter, Author, Pattern Designer, Blogger, Fabric lover & hoarder #shequiltsalot Instagram Handle @shequiltsalot Instagram Followers 16000 Website http://shequiltsalot.com
64. Amanda Niederhauser
Bio Mom 🙎🏻 Cat lover 🐱 Quilter ✂️ Pattern Designer 🌊So Cal girl ⛱ Blogger 💻 Runner 🏃 Baker 🎂 Vintage Lover 🚪 Changed by Grace Instagram Handle @jedicraftgirl Instagram Followers 15900 Location California, United States
65. Evie Jespersen
Bio Pronounced EH-VEE : she/her ✂️ Curated Bundles Handmade Quilts ✂️ Mommy of @cp.and.e Instagram Handle @evquilts Instagram Followers 15200 Website https://evquilts.wordpress.com
66. Tori
Bio Sewing every spare second I get, in Cheltenham, UK Instagram Handle @cloudtori Instagram Followers 15100 Location Cheltenham, United kingdom
67. Jess Zeigler
Bio longarm quilter #threadedquiltingstudio 👥 founder @longarmleague #longarmleague 💠 #noyseamfeatheredstar Instagram Handle @threadedquilting Instagram Followers 14900 Website https://www.longarmleague.com
68. Emily Tindall
Bio Giving people like you confidence in expressing their creativity ✨ #ConnectorQuilt available now #TriangularQuilt coming in July Instagram Handle @homemadeemilyjane Instagram Followers 13800 Website https://homemadeemilyjane.com
69. Annabel Lowe Wrigley
Bio Australian author, designer and teacher of sewing and craftiness to children of all ages! Also teaching on @creativebug Instagram Handle @littlepincushionstudio Instagram Followers 13800 Website http://www.littlepincushionstudio.com Location Warrenton, Virginia, United States
70. Lee Heinrich
Bio Mom, designer, maker, Wisconsinite. Designer of #perfecthsts & #perfectgeese. Author of #vintagequiltrevival. Instagram Handle @lee.a.heinrich Instagram Followers 13800 Website https://freshlypieced.com Location United States
71. Gracey Larson
Bio #burlapandblossompatterns 🎨🌷Quilt Pattern Designer⛪️🇺🇸🍕☕️ 🦋Fabric Designer @ Riley Blake ✂️ 📕Author: Patchwork Picnic🌳🌷🐝 ⬇️Click to see my patterns⬇️ Instagram Handle @burlapandblossompatterns Instagram Followers 13700 Website https://burlapandblossompatterns.blogspot.com Location United States
72. Melanie
Bio ➖Melanie ➖Quilt Maker ➖Pattern Designer: #southerncharmquilts ➖Fabric Shop: @meanderandmake ➖Visit my blog ⬇️ Instagram Handle @southerncharmquilts Instagram Followers 13500 Website https://southerncharmquilts.com Location United States
73. Morgan
Bio Modern Quilter + Pattern Designer ▪️ Mil. Spouse | Fabric Addict | Girl Mom ▪️ #ModernlyMorganPatterns Instagram Handle @modernlymorgan Instagram Followers 13300 Website https://www.modernlymorgan.com
74. Alyce Blyth
Bio Author of Mini Masterpieces 🧡 Pfaff 💚 AccuQuilt 💖 Ava&Neve 📍#blossomheartquilts Click for all the resources: Instagram Handle @blossomheartquilts Instagram Followers 13300 Website http://www.blossomheartquilts.com Location Chiba, Japan
75. Jane Shallala Davidson
Bio Passionate about quilting. Moda fabric & pattern designer, teacher, author Instagram Handle @quiltjane Instagram Followers 13000 Website http://www.wantitneeditquilt.com.au Location Australia
76. Taunja Lynn
Bio Quilter, Pattern Designer, Blogger ✂️💛✏️ www.carriedawayquilting.com Instagram Handle @taunjalynn Instagram Followers 12900 Website https://carriedawayquilting.blogspot.com
77. Lucy Engels
Bio Artist, Quilter, Designer, Printmaker, Colour Enthusiast, #aurifilartisan #janomeuk Instagram Handle @_lucyengels Instagram Followers 12800 Website https://lucyengels.com/blogs/blog Location Edinburgh, Scotland
78. Melissa Kelley
Bio Long arm quilter and fabric collector Instagram Handle @sewshabbyquilting Instagram Followers 12800 Website https://www.sewshabbyquilting.com
79. Kristen Olson
Bio Quilter & Pattern Designer 🌀Wife + Mom / Chippewa Falls, WI 🌀Find my quilt patterns at: ⬇️ Instagram Handle @heartfullyhandmade Instagram Followers 12500
80. Jessica Dayon
Bio Quilter & Pattern designer 💛Love running free QALs 💛Fabric Lover 💛Crocheter 💛Wife & mom of 4 💛jessicadayon.blogspot.com 💛Henry Glass ambassador Instagram Handle @jessicadayon Instagram Followers 12500 Website https://jessicadayon.blogspot.com
81. Angela Pingel
Bio Author, designer, instructor, mom, wife. Living in the Midwest. Designer for Windham Fabrics. Author-A Quilter's Mixology. Bluprint Instructor. beacons.ai/angelapingel Instagram Handle @angelapingel Instagram Followers 12300
82. Rachel Thomeczek
Bio ➕ Modern Quilter ➕ Tacos are my love language ➕ Omaha, Nebraska ➕ Type 1 Diabetes life Instagram Handle @wren.collective Instagram Followers 12100 Website https://wren-collective.com/blog Location Omaha, Nebraska, United States
83. Megan Pitz
Bio ✂️ Iowa Girl 👩🏽 ✂️ Longarm Quilting 👉🏼 #crcquiltsforme ✂️ Home of the #freshminiquiltclub ✂️ See what's new!👇🏼 Instagram Handle @canoeridgecreations Instagram Followers 11900 Website http://www.canoeridgecreations.com
84. Anna Jantina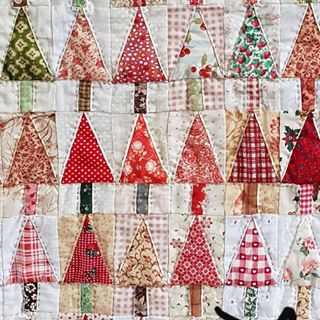 Bio 🌸 Quilting & Workshops 🏡 My home & Pedicure Praktijk 💚 annajantina_garden 🧸 Kleindochter Marianne 🌿 Christen / Netherlands 🛒 Kringloopgeluk Instagram Handle @anna_jantina Instagram Followers 11800 Location Netherlands
85. Katie Blakesley
Bio Maker + Pattern Designer ➕#summersampler2020 ➕ Vintage Quilt Revival ➕ #paperchainBOM 2020 BOM Instagram Handle @swimbikequilt Instagram Followers 11700
86. Krystina
Bio Modern quilter MPLS MN #khquiltsstudio #khqpatterns Instagram Handle @khquilts Instagram Followers 11400 Location Minneapolis, Minnesota, United States
87. Rachel Hauser
Bio Quilter, Writer, Color Enthusiast. Longarm Quilting Services and Patterns #stitchedincolor #quiltersfieldguidetocolor #quiltedbystitchedincolor Instagram Handle @stitchedincolor Instagram Followers 11300 Website https://www.stitchedincolor.com/blog
88. Shannon Fraser
Bio Modern quilter fired up by colour & on a mission to spread quilty joy #shannonfraserdesignspatterns | Take the 7-Day Scrap Sorting Challenge Instagram Handle @shannonfraserdesigns Instagram Followers 11300 Website https://shannonfraserdesigns.com/blogs Location Canada
89. Cindy & Breisha
Bio Longarm Quilters and Online Fabrics. ❤️❤️❤️Handmade is Heartmade ❤️❤️❤️ New Location 117 W Main Local Shop Hours M-Th 12-5 Closed Friday's Sat 10-2 Instagram Handle @handmadeisheartmade Instagram Followers 11200
90. Monica Solorio-Snow
Bio 🖍 illustrator, graphic artist ✂️ maker, quilter, sewist 🚴‍♀️ MTB, 🦄 unicorn rancher 🌈Sonoma County, California 🚀 Wheelie goals Instagram Handle @happy_zombie Instagram Followers 10600 Website http://thehappyzombie.com/blog Location Sonoma County, California, United States
91. Terri Staats
Bio Terri - Quilt lover. Online fabric shop/brick and mortar studio owner. Sign up for our newsletter at http://madmimi.com/signups/176142/join Instagram Handle @sweettreasuresquilts Instagram Followers 10400 Website https://www.sweettreasuresquilts.com
92. Eliane
Bio ✂️ Pattern designer ➿ Modern quilter 🧵 Aurifil Artisan, Janome Maker, Riley Blake Designs Ambassador, PBS Fabrics Brand Ambassador 🐩Riley Instagram Handle @patchworkandpoodles Instagram Followers 10300 Website https://patchworkandpoodles.com
93. Amanda Castor
Bio Believer | Wife | Mom | Maker | Indiana Girl Instagram Handle @materialgirlquilts Instagram Followers 10100 Website https://materialgirlquilts.com/blog
94. Joy Fran
Bio Librarian turned creative and modern quilter 💠Quilt pattern designer 🇨🇱 Chilena living in the US — #cottonandjoypatterns Instagram Handle @cottonandjoy Instagram Followers 9681 Website https://www.cottonandjoy.com Location United States
95. Wendy
Bio 〰️Aussie quilter & pattern designer in NYC 〰️ @quilt.buzz podcast co-host. 🎧 Ep 006 drops Jun 18 〰️ #meteorshowerquilt coming soon: Jul 2 Instagram Handle @the.weekendquilter Instagram Followers 8860 Website https://the-weekendquilter.com Location New York City, New York, United States
96. Jamiem Swanson
Bio Rainbow Quilts & Tutorials 💁‍♀️ Mom of 6 Kids 🦄 Entrepreneur (see @jamiemswanson) ⬇️⬇️⬇️ Get my patterns here ⬇️⬇️⬇️ Instagram Handle @jamiemswansonquilts Instagram Followers 8732 Website http://www.craftadream.com
97. Amber
Bio Pattern Designer Modern Makes Subscription Box Modern Makes digital membership is now open for a limited time! Instagram Handle @alderwoodstudio Instagram Followers 8565 Website https://www.alderwood-studio.com
98. Tincatsew
Bio Sewing | Patchwork | Quilting + Cat - Aussie Modern Maker + Insta sewing/swap event host + DM to collaborate ✂️✂️ Instagram Handle @tincatsew Instagram Followers 8313
99. Jackie Padesky
Bio Hi! 👋🏻 Thanks for stopping by my little insta-quilt nook! Free #pineapplequilt patterns via the link below!🍍💕 No reposting without permission! Thanks! Instagram Handle @jackiepadeskyquilts Instagram Followers 8307
100. Lou Orth
Bio Modern Quilt and Sewing patterns 🧵 Stitching and fabric inspiration. Instagram Handle @louorthdesigns Instagram Followers 8294 Website https://louorthdesigns.com/blogs Location Oxfordshire, United Kingdom
101. Laura Heine
Bio The best quilt shop in the west, owner Laura Heine! Designer of fabric, patterns, thread & quilts! Instagram Handle @fiberworksquiltshoplauraheine Instagram Followers 8213
102. Fiona Pullen
Bio Founder of The Sewing Directory, author of Craft a Creative Business. Workaholic, fabric addict, bookworm and mother. #sewing #fabric Instagram Handle @sewingdirectory Instagram Followers 7841 Website https://www.thesewingdirectory.co.uk Location United Kingdom
103. Meg Fahrenbach
Bio Meg + Quilt Designer/Instructor/Mentor + Homeschooler + I knit a little (a lot), too + Join in: ✂️#saturdaynightcraftalong ✂️ 👇🏻 Find Me Here Instagram Handle @teaandbrie Instagram Followers 7591 Website https://teaandbrie.com
104. Angie Brand
Bio Wife | Mom | Pharmacist | Quilter | Wisconsin #angquilts Instagram Handle @angiebrandlhandmade Instagram Followers 7275
105. Lorna Slessor
Bio Cloth & Crescent Quilts • Operations Editor at @lovequiltingmag by day • Quilter by night 🌙 Instagram Handle @clothandcrescent Instagram Followers 7225 Location Bristol, England, United Kingdom
106. Cindy Lammon
Bio cindy hyacinthquiltdesigns.blogspot.com/ Instagram Handle @clammon Instagram Followers 6862 Website https://hyacinthquiltdesigns.blogspot.com
107. Sarah
Bio Wife Mom of six Homeschooler Quilts and quilt patterns Instagram Handle @sarah_made Instagram Followers 6818 Website https://sarah-made.com
108. Annemarie Chany
Bio Author | Pattern Designer ✂️ Block of the Month + Samplers PDF & Printed Patterns for beginners to advanced quilters. Free Downloads with newsletter👇🏼 Instagram Handle @annemarie.chany Instagram Followers 6679 Website https://www.annemariechany.com
109. Jess
Bio Australian, domestic machine quilter, fabriholic, scientist, Bernina ambassador, mum of 3 complete terrors. Instagram Handle @elvengardenquilts Instagram Followers 6632 Website https://www.theelvengarden.blogspot.com Location Australia
110. Haley Anderson
Bio Quilting is my Jam. Twin Falls, ID Instagram Handle @happinessinthemaking Instagram Followers 6625 Website https://www.happinessinthemakingblog.wordpress.com
111. Jessica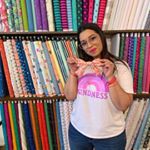 Bio Keepin' it real. Keepin' it crafty ✂️. 🌟Custom requests welcome🌟proboh1 at yahoo Instagram Handle @euphoria_jessica Instagram Followers 6350 Location Portland, Oregon, United States
112. Stacy Olson
Bio Designer. Quilter. Crafter. DIYer. Photographer. Mom👦🏼👧🏼. Wisconsin, USA www.stacyolsondesign.com Instagram Handle @stacyolsondesign Instagram Followers 6113 Website http://www.stacyolsondesign.com Location Wisconsin, United States
113. Audrey & Diane
Bio Quilt + sewing pattern designers ✏️ Wholesale ➡️ Checker and Brewer Kit Designers for @therealbluprint Instagram Handle @theclothparcel Instagram Followers 5963 Website http://www.theclothparcel.com
114. Laurel
Bio Painfully optimistic 💥💥 A stew of crafts.🌲🌲 EPP Pattern Designer ✂️ 💥 #porcupinesews #porcupinecrafts #porcupinebakes Instagram Handle @porcupinesews_threads Instagram Followers 5725 Website https://psthreads.com
115. Jessica Skultety
Bio Quilting, felt flowering, and knitting in NJ. Instagram Handle @quiltyhabit Instagram Followers 5725 Website http://www.quiltyhabit.com Location New Jersey, United States
116. Katie
Bio attern designer | fabric subscription | longarm quilter | 1-2 week turnaround #mtsew #mtquilting #mtpattern free 🇺🇸 shipping over $30 Instagram Handle @moderntextiles Instagram Followers 5708
117. Kelli Marshall
Bio Mama to 5 👧🏼👦🏻👦🏼👦🏼👧🏼. LDS. Longarm Quilter. Online fabric shop. #simplymackbeth Instagram Handle @simplymackbeth Instagram Followers 5614 Website https://www.simplymackbeth.com Location Armada, Michigan, United States
118. Carrie Hanson
Bio 🔸Long arm quilter🌈 💡@daylightcompanyusa 🔹Brand ambassador/educator ‼️20% off with code GCQ19‼️ Instagram Handle @gotchacoveredquilting Instagram Followers 5540 Website https://daylightcompany.com Location United Kingdom
119. Cassandra
Bio Pattern Designer 🧵Quilt Teacher 🧵Blogger 🧵The (not so) Dramatic Life 💌Email to have me teach at your guild or shop 👇Patterns | Blog | Fabric Designs Instagram Handle @cassandra.beaver Instagram Followers 5447 Website http://thenotsodramaticlife.com Location Urbana, Ohio, United States
120. Chris English
Bio 👍 #quilting 🧵 #aurifilartisan ♻️ #reusereducerecycle 🌍 #sustainablefashion Instagram Handle @afullenglish Instagram Followers 5392 Website https://www.chrisenglishquilts.com
121. Marcha Osephius
Bio Dutch quiltshop ✂️ for the best reproduction fabrics ✂️ and colorful modern textiles 👇🏻 Instagram Handle @dequiltster Instagram Followers 5353
122. Leila Gardunia
Bio Fresh & Scrappy Quilt Patterns Download 52 Free foundation paper pieced Scrappy Triangles and the Scrappy Mountain Sample Pack. Links below: Instagram Handle @leila.gardunia Instagram Followers 5295 Website https://www.leilagardunia.com
123. Emily Jackson
Bio Wife, lawyer, quiltmaker; mezzo-soprano masquerading as an alto; child of God, lover of Bernie the Dog, all things fabric, and my amazing husband PJ. Instagram Handle @lemonyquilts Instagram Followers 5270
124. Tiffany Horn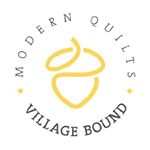 Bio Handcrafting modern textiles & designing original quilt patterns in upstate New York. : #VBQpatterns Instagram Handle @villageboundquilts Instagram Followers 5129 Website https://villageboundquilts.com
125. Jenni Smith
Bio 📔Author Quilting with Liberty Fabrics 2020. ✂️Hepworth Apron/ Riley Collection. 📍Janome expert. Aurifil Designer. ❣️Curator of @quiltingwithliberty. Instagram Handle @jennismithsews Instagram Followers 5116 Website https://justonequilt.com/blog
126. Lisa Calle
Bio Quilty Things @whiterockMCM [house] @vintagemoderndollhouse [mini] @thecalles [family] Instagram Handle @vintagemodernquilts Instagram Followers 5002
127. Carolyn Forster
Bio Quilt maker, teacher, author with Search Press, Landauer Publishing, Todays Quilter Magazine, Arena Travel. Instagram Handle @quiltingonthego Instagram Followers 4909 Website http://carolynforster.co.uk Location United Kingdom
128. Nicola
Bio 🇬🇧Garden lover, dog tickler, quilt maker... CakeStand Quilts shop account: @cakestandquilts Instagram Handle @nicolajdodd Instagram Followers 4872 Location United Kingdom
129. Megan Collins
Bio Designer of quilting patterns. ✂️ Maker of quilts with pretty fabric. Mother of 3 sewing to stay sane. 🧵 𝒫𝒶𝓉𝓉ℯ𝓇𝓃𝓈 & 𝒯𝓊𝓉ℴ𝓇𝒾𝒶𝓁𝓈 👇 Instagram Handle @megancollins_a Instagram Followers 4814 Website https://www.meganacollins.com
130. Penny Layman
Bio 🧵Quilting ✂️ Sewing 🚣‍♂️Water 🏔Mountains 🏕Camping 🚲Biking 🧁Baking ⛷Snow 🕊Jesus ♻️ Instagram Handle @sewtakeahike Instagram Followers 4808 Website https://sewtakeahike.typepad.com
131. Amanda Murphy
Bio Quilt and fabric designer for Benartex Fabrics and author with C&T Publishing. BERNINA Expert and Quilting and Long Arm Spokesperson. Instagram Handle @amandamurphydesign Instagram Followers 4790 Website http://blog.amandamurphydesign.com
132. Sarah
Bio Mammy🐦 • Maker/Quilter✂ • Gamer🖲 • Bibliophile📚 • Cake Enthusiast🍰 • Newcastle, UK. Visit my Etsy shop Instagram Handle @lupilotty Instagram Followers 4729 Location United Kingdom
133. Joy Martin
Bio 🌻Your Kingdom come...on earth as it is in heaven #competitivequilting Bible teacher/houseparent 😎 #mininggemsforanewgeneration Instagram Handle @themakingsofjoy Instagram Followers 4691
134. Marla Varner
Bio ~modern with a hint of vintage~ unique, handcrafted home decor and accessories from Sequim, WA Instagram Handle @pennylanequilts Instagram Followers 4669 Website https://pennylanequilts.com Location Sequim, Washington, United States
135. Briawna Hugh
Bio Quilter, fabric hoarder, kid wrangler, book lover, LDS believer (shameless kid bragging posts over at @briawnah) Instagram Handle @purplepoppyquilts Instagram Followers 4666
136. Amira
Bio Quilting Tutorials & Inspirations 🙌 Free Motion Quilting on a regular machine ☘️Instructor of FMQBootcamp Instagram Handle @amira_littlemushroomcap Instagram Followers 4592 Website http://www.thelittlemushroomcap.com
137. Jodie
Bio Scribbly Gum Quilt Co I like to make quilts, pattern test and play with fabric. Shop in my tiny online fabric store Instagram Handle @jozmakesquilts Instagram Followers 4476 Location Sydney, Australila
138. Laura Loewen
Bio Designer + Maker of Modern Quilts . 🧵Hand Quilting . EPP . ✂️Fussy Cutting . . Scrappy . ⚪️Appliqué . Improv . . 📷Photographer . BoulderMQG VP Instagram Handle @loewensewen Instagram Followers 4214 Website https://lauraloewen.com Location Colorado, United States
139. Dora Cary
Bio Romanian, engineer, graphic designer, American & quilter since 2008, pattern designer, quilting teacher, mother to one human and five fur babies Instagram Handle @orangedotquilts Instagram Followers 4029 Website https://www.orangedotquilts.com
140. Laura Hatrich
Bio Artist, quiltmaker, student, mother, founder of @quiltstories. ❤️Oak Park, IL Instagram Handle @laurahartrich Instagram Followers 3115 Website http://www.laurahartrich.com Location Oak Park, Illinois, United States
141. Marie Lismore
Bio Love all things quilting!!! Instagram Handle @quiltswithpersonality Instagram Followers 2845 Website https://quiltswithpersonality.wordpress.com Location Australia
142. Maree St Clair
Bio Quilt Designer, patchwork shop and custom made acrylic templates & papers for EPP. Check out the website open 24/7 ~ we also welcome you to the shop! Instagram Handle @mareestclairquilts Instagram Followers 2616 Website https://www.mareestclairquilts.com.au Location Australia
143. Amanda
Bio Quilter on the Manitoba prairie Instagram Handle @prairiembquilter Instagram Followers 2485
144. Lorraine Knight
Bio From Colac in Australia. I love antique quilts, art, botanical drawings, cats and my 10 grandchildren,thanks for all your I/G likes & comments Instagram Handle @lorrainequiltsallday Instagram Followers 2474 Location Australia
145. Sophie Zaugg
Bio Textile artist, quilter and pattern designer in Switzerland Instagram Handle @lunalovequilts Instagram Followers 2473 Website https://lunalovequilts.com/category/blog Location Switzerland
146. Shelley
Bio www.dixiecreekquilting.com aka 😉 Quiltsandcutiepies Instagram Handle @dixiecreekquilting Instagram Followers 2451 Website http://dixiecreekquilting.com/index.html
147. Tracy Bug
Bio Stunning Personalized Modern Quilts that help you tell your story.✨🙌🏼 Handmade in San Diego, CA ☀️ Message me to get started! Instagram Handle @tracybugcreative Instagram Followers 2436 Location San Diego, California, United States
148. Jeanette Smith
Bio Quiltmaker ✂️ Rope bowl artist ✂️Lover of all things textile. MMQG. Etsy shop owner. Shop my makes at Kept and Jennifer's of Nova Scotia. 🇨🇦 Instagram Handle @stampstitchcreate Instagram Followers 2376 Location Canada
149. Paige Alexander
Bio Traditional quilter who loves it all, especially modern! ➕Co-Author Modern Plus Sign Quilts Instagram Handle @quiltedblooms Instagram Followers 2149 Website https://www.quiltedblooms.com Location California, United States
150. Corinne Sovey
Bio • Quilter & Color Enthusiast • Quilts, Crafts, and Handmade Goodness in Austin. I work for Austin Humane Society, and if you post pictures of your pets I will definitely heart them. Instagram Handle @corinne.sovey Instagram Followers 1880 Website http://www.corinnesovey.com Location Austin, Texas, United States
151. Coby
Bio Just your average fabric obsessed girl trying to navigate the quilting world, toddler in toe #SewGiftedQuiltClub Instagram Handle @lifewitheleanor Instagram Followers 1845 Website https://lifewitheleanor.com
152. Kate Lakardia
Bio I 💚 quilts Let's make something! Instagram Handle @lakardia Instagram Followers 1173 Website https://lakardia.wordpress.com
153. Carol Wesolik
Bio creating art with textiles = quilts Instagram Handle @carol_angela_quilts Instagram Followers 1069