Promote Your Instagram Profile
Get more people to visit your Instagram profile by featuring it in the list below. Helps you grow your business, your influence, or your audience. Submit your instagram profile below if you want to grow your traffic and revenue.
Submit your Instagram profile
Print and Pattern Instagrammers
1. Sara Boccaccini Meadows
Bio Pattern Design | Illustration 🌳 USA & UK 📚🌷For collaborations and commissions boccaccinimeadows.com Instagram Handle @boccaccinimeadows Instagram Followers 241000 Website http://www.boccaccinimeadows.com Location Brooklyn, New York, United States
2. Andy Rementer
Bio Philadelphia / Brooklyn hp.com/windowsofhope Instagram Handle @andyrementer Instagram Followers 148000 Location Brooklyn, New York, United States
3. Kirsten Sevig
Bio I'm making it up as I go and sharing it with you. I love watercolor painting! Follow @stripedpearstudio for prints & products. stripedpearstudio.com Instagram Handle @kirstensevig Instagram Followers 134000 Website http://stripedpearstudio.com
4. Clare Therese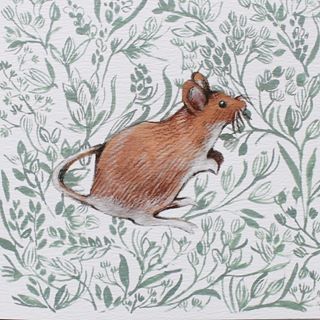 Bio Surface Designer & Illustrator. Farm life in Winchester, England. Pattern and nature lover 🌿 linktr.ee/claretheresegray Instagram Handle @claretheresegray Instagram Followers 113000 Website http://www.claretherese.com Location Winchester, England, United States
5. Jane Newland
Bio Illustrator Represented by The Bright Agency @brightagencyuk @brightartlicensing jane-newland.redbubble.com Instagram Handle @jane_newland Instagram Followers 87800
6. Polina Oshu
Bio I love to create endless surface patterns✨ 📩 Commissions & Collaborations Exclusive & Non-exclusive Licenses 📍Riga, Latvia polinaoshu.com Instagram Handle @oshupatterns Instagram Followers 81800 Website https://polinaoshu.com Location Riga, Latvia
7. Nerida Hansen
Bio For fabric customer service happyhelpers@neridahansen.com www.linktr.ee/hansenprintandtex Instagram Handle @hansenprintandtex Instagram Followers 76300 Website https://neridahansen.com Location Australila
8. Alison Glass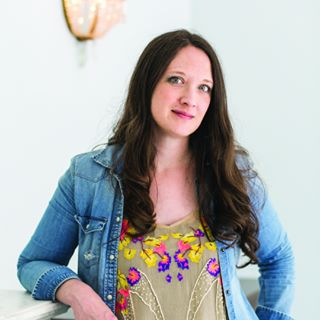 Bio Fabric, pattern, and finished goods design company. Email info@alisonglass.com for prompt replies to DM questions. Join Stitch Club & Mini Series SAL! www.alisonglass.com Instagram Handle @alisonglass Instagram Followers 61200 Website https://alisonglass.com
9. Mia Charro
Bio Illustrator, surface pattern designer ✨Nature lover and yoga practicer 🌷Licensing contact: miacharro@gmail.com @miacharro #miacharro 🌲Shop 👇 Instagram Handle @miacharro Instagram Followers 58000 Website https://www.miacharro.com
10. Jess Phoenix
Bio Illustrator | Designer | Pattern-creator Flowers and bright colors galore! For prints & inquiries visit my site: jessphoenix.com Instagram Handle @jessraephoenix Instagram Followers 45900 Website http://www.jessphoenix.com
11. Emma J Shipley
Bio Homeware and accessories for nature lovers, dreamers and maximalists 🐾 Shop our magical collections here 👇 Instagram Handle @emmajshipley Instagram Followers 44200 Website https://emmajshipley.com Location London, England, United Kingdom
12. Michelle Fifis.
Bio Pattern Observer Promoting, supporting and inspiring textile and surface pattern designs around the world. Founded by Michelle Fifis. linktr.ee/patternobserver Instagram Handle @patternobserver Instagram Followers 41200 Website https://patternobserver.com/blog Location Portland, Oregon, United States
13. Jisun Park
Bio surface pattern design + illustration 💭 currently: #100daysofminipatterns 🎙 @pocketsoftimepodcast ⇩ for licensing inquiries and other links Instagram Handle @everleafdesigns Instagram Followers 39100 Website https://www.everleafdesigns.com/blog
14. Klara Hawkins
Bio UK Illustrator and print designer. Contact me at klara.hawkins@gmail.com for commissions, licensing enquiries & collaborations. @justacard supporter linktr.ee/klarahawkins Instagram Handle @klarahawkins Instagram Followers 31500 Website http://www.klarahawkins.com
15. Lindsey
Bio Quilt pattern designer 📝 linktr.ee/penandpaperpatterns Instagram Handle @penandpaperpatterns Instagram Followers 27000
16. Tati Abaurre
Bio Kids pattern designer & illustrator • modern and cute • Designs for kids decor, apparel, books, fabric etc • based in Slovenia • www.tatiabaurre.com Instagram Handle @tatiabaurre Instagram Followers 25000 Website https://www.tatiabaurre.com Location Slovenia, Balkans
17. Camilla Frances
Bio CFPrints camillafrancesprints.com/my-account Instagram Handle @camillafrancesprints Instagram Followers 20900 Website https://camillafrancesprints.com Location New York, United States
18. Violet Craft
Bio i AM craft. www.violetcraft.com/link Instagram Handle @violetcraft Instagram Followers 19300 Website https://www.violetcraft.com
19. Alison Janssen
Bio I'm a surface designer, mixing up the classics with a bit of whimsical imperfection. licensing info at alisonjanssenstudio@gmail.com linktr.ee/alisonjanssen_studio Instagram Handle @alisonjanssen_studio Instagram Followers 17800 Website https://www.alisonjanssen.com Location California, United States
20. Michelle Parascandolo
Bio ✍🏻 surface pattern design + illustration ✨ licensing + collaborations welcome 💌 design@michelleparascandolo.com 🗽 new york, ny linktr.ee/michelle.parascandolo Instagram Handle @michelle.parascandolo Instagram Followers 17500 Website https://michelleparascandolo.com Location New York, United States
21. Susan Driscoll
Bio Susan Driscoll Freelance surface pattern designer/illustrator Textiles•Stationery•fabricdesign•Editorial•greetings•home & fashion. DM for enquiries or commissions Instagram Handle @susandriscoll_designer Instagram Followers 17200 Website https://www.susandriscoll.co.uk Location United Kingdom
22. Melissa Lowry
Bio 🇲🇽 🇨🇦 Illustrator & Pattern Designer Author of @handmadeanimaldolls and @vibrantpunchneedle Twin mom that makes things Milton, On Instagram Handle @melissalowrydesign Instagram Followers 15500 Location Milton, Ontario, Canada
23. Heather Dutton
Bio Surface Designer | Artist | Color Lover | Pattern Junkie | Get in Touch for Freelance & Licensed Creations. Instagram Handle @hangtight Instagram Followers 14400 Website https://www.hangtightstudio.com Location Kennebunk, Maine, United States
24. Maria Vashchuk.
Bio www.thetinygarden.design Pattern designer🌿 based in the Netherlands☁️ Collabs 💌 maria@thetinygarden.design Instagram Handle @thetinygarden.design Instagram Followers 14000 Website https://kasemedesign.com Location Netherlands
25. Bunny hill designs
Bio bunnyhilldesigns Applique lover, animal lover, pattern designer and fabric designer for Moda fabrics. Instagram Handle @bunnyhilldesigns Instagram Followers 14000 Website https://bunnyhilldesigns.com
26. Meenal Patel
Bio Illustrator, Children's Book Author, Designer. Minneapolis to San Francisco. 💌 meenalpatelstudio@gmail.com 🖤 Goodies + Shop: Instagram Handle @meenal_land Instagram Followers 13600 Website https://www.meenalpatelstudio.com Location California, United States
27. Elizabeth Rachel
Bio Liz ✨ Pattern & Print Designer British Freelance Print Designer 👩🏽‍🎨 Womenswear, Kids & Home ⚡️ Exclusive & Non-exclusive licenses available 🌞 New Homeware Art Prints Below Instagram Handle @elizabethrachael Instagram Followers 13600 Website https://www.elizabethrachael.com
28. Jessica Hogarth
Bio I wholesale cards & homewares ✍🏻 Freelance illustration & pattern design 🎨 Art licensing 📍 Whitby 🛍 Etsy & NOTHS 👇🏻 Links to nice things Instagram Handle @jessicahogarth Instagram Followers 13300 Website http://jessicahogarth.com Location Whitby, England, United Kingdom
29. Bee Brown
Bio ☆ #ecodesigner 〜 cards, giftwrap, notebooks, prints & fabrics ♥︎ '♥︎ Made with Love ♥︎' #warwickshire ☆ all images ©️bee brown Instagram Handle @beebrownhive Instagram Followers 13200 Website https://beebrown.bigcartel.com Location United Kingdom
30. Cayena Blanca
Bio MARIA MONTIEL Watercolour artist & surface designer BARCELONA Inquires 👉🏼 info@mariamontielstudio.com New stationery line! Instagram Handle @cayenablanca Instagram Followers 11700 Location Barcelona
31. Sue Gibbins
Bio UK surface pattern designer | Skillshare teacher | Available for licensing & collaboration | hello@rocketandindigo.com | Art © Sue Gibbins | Links: www.rocketandindigo.com/pages/links Instagram Handle @rocketandindigo Instagram Followers 11000 Website https://rocketandindigo.com Location United Kingdom
32. Rachel Parker
Bio Surface pattern designer 🌈 Licensing & collaborations welcome 🌟 hello@rachelparkerdesigns.co.uk ✏ linktr.ee/rachelparkerdesigns Instagram Handle @rachelparkerdesigns Instagram Followers 8671 Website https://www.rachelparkerdesigns.co.uk Location Kettering, United Kingdom
33. Kelly Parker Smith
Bio Illustrator & Pattern Designer Skillshare Teacher Owner at @thehomebodysociety Podcast Host @creativebizrebellion Instagram Handle @kellyparkersmith Instagram Followers 7929 Website https://thehomebodysociety.com
34. Maaike Boot
Bio Printmaker + Visual Thinker + Trend Researcher + Art Licensing + Design Strategist Instagram Handle @littlesmilemakers Instagram Followers 7607 Website https://www.littlesmilemakersstudio.com Location New York, United States
35. Brooke Glaser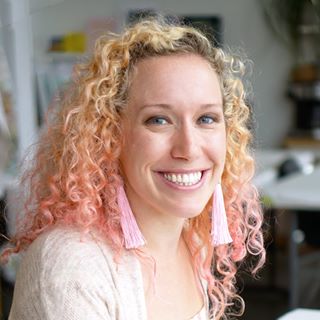 Bio Illustrator making cute art for companies and showing others how to do the same. Learn how to use Procreate, Draw, and Make a Living as an Artist: Instagram Handle @paperplaygrounds Instagram Followers 7581
36. Merve Aruta
Bio Pattern designer, painter, photographer...🎨❤️ For Home Textile Products you can visit my Etsy Shop😊 Instagram Handle @merve_aruta_designs Instagram Followers 7253
37. Emilia Guzmán
Bio Illustration and Pattern Design 🎙Podcast de Desarrollo Profesional 🌿Cursos Online & Talleres Comunidad: #tallerdecharquitos 🍋 @gardenpaperco + ⬇️ Instagram Handle @eldiariodeemilia Instagram Followers 7164 Website https://emiguzman.com
38. Anika Starmer
Bio Artist, patternthusiast, & wienerdog lover. Always trying something new. Currently exploring the art of jewelry and metalsmithing: @starandraestudio 💫 Instagram Handle @aisforanika Instagram Followers 6643
39. Shannon McNab
Bio Patterns & Lettering Encouraging & supporting surface designers via @sketchdesignrepeat FREE GUIDE: 5 Tips for Emailing Art Directors www.shannonmcnab.com/5tips Instagram Handle @smcnabstudio Instagram Followers 5964 Website https://shannonmcnab.com
40. Maja Faber
Bio www.majafaber.comSwedish surface pattern designer & Skillshare Top Teacher with a passion for simplicity | www.majafaber.com | Welcome collaborations | Links👇 linktr.ee/maja_faber Instagram Handle @maja_faber Instagram Followers 5381 Website https://majafaber.com Location Stockholm, Sweden.
41. Fizah Malik
Bio Designer🎨| Plant lover🌿 | Mum of 2 👧👶 🇦🇺🇵🇰 Dm for licensing & bespoke designs✨ 💌:fizahmdesigns@gmail.com #fizahmalikdesigns Website link 👇 Instagram Handle @fizahmalikdesigns Instagram Followers 5091 Website http://fizahmalik.com Location Sydney, Australia
42. Ali Brookes
Bio • Happy pattern and illustration maker • Please get in touch for licensing opportunities and commissions • Represented by @jehane_ltd Instagram Handle @alibrookesdesign Instagram Followers 4566 Website https://alibrookes.com Location England, United Kingdom
43. Jen Pace Duran
Bio Pace Creative Design Studio 〰️ Branding, Patterns + Illustration 〰️ Bold and colorful designs to illustrate your brand's passion 🌵 Based in AZ Instagram Handle @pacecreative Instagram Followers 4437 Website https://www.pacecreativedesign.com Location Arizona, United States
44. Bonnie Christine
Bio There's room for you.❤️⁣A place to share the beautiful work of my students + members.🌿⁣ ⁣⭐️Immersion: 2/16/21⁣ | Flourish: 4/28/20 ⁣@bonniechristine Instagram Handle @surfacedesigntribe Instagram Followers 4397 Website https://bonniechristine.com Location California, United States
45. Bärbel Dressler
Bio Classic Pattern Design & Artwork 👩🏼‍🏫Teaching/sharing on Skillshare & my website 🇸🇪Founder of @swedishpatternsociety 💌 Licensing & collaborations Instagram Handle @bearbellproductions Instagram Followers 4345 Website http://www.bearbellproductions.se Location Sweden
46. Wendy Kendall
Bio surface pattern designer // illustrator // licensed artist // Stafford UK www.wendykendalldesigns.com Instagram Handle @wendykendalldesigns Instagram Followers 3833 Website http://wendykendalldesigns.com Location Stafford, England, United Kingdom
47. Catherine Marion
Bio Artist | New Zealand #artlicensing | #collaboration | #patterndesign | #illustration Shop👇 Instagram Handle @folkloreandflora Instagram Followers 3774 Website https://www.folkloreandflora.com Location New Zealand
48. Pattern Design
Bio I make whimsical & retro #surfacepatterns 📍Dallas, TX 💌 I'm available for freelance & licensing! 🖥 Find me here: Instagram Handle @allisonromerodesign Instagram Followers 3560 Website http://allisonromerodesign.com Location Dallas, Texas, United States
49. Lauren Thomas
Bio Follow @lthomasprints for pattern licensing ©2018 LaurenThomasDesigns Instagram Handle @laurenthomasdesigns Instagram Followers 3087 Website https://www.lthomasprint.com
50. Heather
Bio I create sweet and cheerful illustrations and repeat patterns for licensing and commissions. ⬇️ Click here to see more linktr.ee/heatherrosasart Instagram Handle @heatherrosasart Instagram Followers 2919 Website https://heatherrosas.com Location California, United States
51. Rebecca Elfast
Bio Illustrator/Pattern Designer🇸🇪 Enthusiastic user of both traditional and digital media✏️💻 Commissions and collaborations welcome. 🎨@artbyrebeccaelfast Instagram Handle @rebelformillustration Instagram Followers 2497 Location Gothenburg, Sweden
52. Elizabeth
Bio eaching artists how to break into the surface pattern industry 🍍 Freelance design for stationery & gift clients 🍒 Subscribe for intel & trends linkin.bio/esilverdesign Instagram Handle @esilverdesign Instagram Followers 2351 Website https://www.elizabethsilver.com
53. Julie Lynch
Bio Design and Illustration. Australia. www.facebook.com/printsisters18 Instagram Handle @cjldesign69 Instagram Followers 2300 Location Australia
54. Lizzie Clark
Bio Designer | Surface Patterns Bringing beauty to the function of every day. Instagram Handle @lizzieclarkdesigns Instagram Followers 2235 Website https://www.lizzieclarkdesigns.com Location Aalexandria, Virginia United States
55. Puck Selders
Bio Freelance surface pattern designer & illustrator based in the Netherlands. Mom to Tessa & Jimi ❤️ Represented by @brenda_manley_designs 💚 www.puckalicious.com Instagram Handle @puckselders Instagram Followers 2217 Website http://www.puckalicious.com
56. Stacie Charlton
Bio 𝙴𝚡𝚙𝚎𝚛𝚒𝚎𝚗𝚌𝚎𝚍 𝙿𝚛𝚒𝚗𝚝 𝙳𝚎𝚜𝚒𝚐𝚗𝚎𝚛 & 𝙸𝚕𝚕𝚞𝚜𝚝𝚛𝚊𝚝𝚘𝚛 ✍︎︎ @illustratedbystacie 𝙵𝚘𝚛 𝚌𝚘𝚖𝚖𝚒𝚜𝚜𝚒𝚘𝚗𝚜/𝚌𝚘𝚕𝚕𝚊𝚋𝚘𝚛𝚊𝚝𝚒𝚘𝚗𝚜 𝚙𝚕𝚎𝚊𝚜𝚎 𝙳𝙼 𝚘𝚛 𝚎𝚖𝚊𝚒𝚕💫 linktr.ee/staciecharltondesigns Instagram Handle @staciecharltondesigns Instagram Followers 2188 Website https://staciecharlton.crevado.com
57. Gillian Grimmett
Bio Gillian Grimmett Surface pattern designer and Illustrator. Lover of patterns and colour. Brisbane, Australia Instagram Handle @redraspberrydesign Instagram Followers 2057 Location Brisbane, Australia
58. Abby Jacobs
Bio In love with contrast and bold color combos. Patterns are my jam. Represented by @brenda_manley_designs Images©️by Abby Jacobs. www.abbyjacdesigns.com Instagram Handle @abbyjacdesigns Instagram Followers 1861 Website https://www.abbyjacdesigns.com
59. Emily Schramm
Bio Illustrator & Designer Illustrator & Surface Designer in Phoenix, AZ. Owner of @shopcuckoo hello@emilyschramm.com Instagram Handle @emily_schramm Instagram Followers 1595 Website http://www.emilyschramm.com Location Phoenix, Arizona, United States
60. Amelia Allen
Bio Print + Pattern | Trend | Color | Vintage | Travel www.ameliaallen.com/shop Instagram Handle @amelia.allen.textiles Instagram Followers 1590 Website http://www.ameliaallen.com
61. Diane Sullivan
Bio Surface designer and illustrator, potter, dog loving country girl. All patterns are available for licensing. dianesullivandesigns.com Instagram Handle @dianesullivandesigns Instagram Followers 1481 Website https://www.dianesullivandesigns.com
62. Courtney Beyer
Bio Courtneybeyerdesign.com Surface Pattern Designer - lover of turquoise and all things water! www.courtneybeyerdesign.com/products Instagram Handle @courtneybeyerdesign Instagram Followers 1456 Website https://www.courtneybeyerdesign.com
63. Lucía
Bio Expat Mom based in Germany | Creating colorful+playful patterns that bring happiness to people's hearts | Contact me for licensing+commissions! www.deinki.com/links Instagram Handle @deinki_com Instagram Followers 1403 Website https://www.deinki.com Location Germany
64. Katherine Lenius
Bio I make joyful art and patterns for the everyday 💛 Minnesota girl 💛 Designer for @rileyblakedesigns 💛 Artwork available for licensing/purchase. linktr.ee/katherinelenius Instagram Handle @katherinelenius Instagram Followers 1327 Location Minnesota, United States
65. Mandy
Bio Surface pattern designer 📍Virginia, USA 💌 Mandy@amandagracedesign.com 🙏 Thank you for joining my journey www.amandagracedesign.com Instagram Handle @amandagracedesign Instagram Followers 1279 Website https://www.amandagracedesign.com Location Virginia, United States
66. Tanya
Bio Designs for print focussed Brands + Labels. Specialising in : ❀ Florals + Ethnic Prints ✎ Original Illustrations More info // Get in touch Instagram Handle @wild_coral Instagram Followers 1274 Website https://www.wildcoral.com.au Location Australia
67. Anna Beils
Bio GRAPHIC DESIGN & ILLUSTRATION • by @annabeils • siegburg • part of @kokollektiv www.lovefordetail-atelier.de Instagram Handle @lovefordetail_atelier Instagram Followers 1229 Website https://www.lovefordetail-atelier.de
68. Clara Mason
Bio Freelance Pattern & Print Designer 🧡Available for licensing and commissions 🧡Curator of @surfacepatternlife claramason.com/instagram-welcome Instagram Handle @claramasondesign Instagram Followers 1218 Website https://claramason.com
69. The Pattern Block
Bio Freelance Print designer 🖌 Apparel,Home,accessories🌸 Optimist💫 Love all things floral🌺 Instagram Handle @thepatternblock Instagram Followers 948 Website https://patternbank.com Location London, England, United Kingdom
70. Jennifer Heeren
Bio Artist and surface designer based in Kansas City. 🌻 Designs available for purchase and license; now accepting commissions. Contact me below. Instagram Handle @jennifer_heeren Instagram Followers 816 Website https://www.jheerendesign.com Location Kansas City, United States