Promote Your Instagram Profile
Get more people to visit your Instagram profile by featuring it in the list below. Helps you grow your business, your influence, or your audience. Submit your instagram profile below if you want to grow your traffic and revenue.
Submit your Instagram profile
Photography Instagrammers
1. Paul Nicklen
Bio @SeaLegacy co-founder. @NatGeo contributor. @SonyAlpha Artisan. The only official account for Paul Nicklen. Please report imposters. Thank you. Instagram Handle @paulnicklen Instagram Followers 6600000 Website https://www.paulnicklen.com Location Canada
2. Chris Burkard
Bio Have Camera, Will Travel. LDS•Photographer•Speaker•Director @burkgnar Instagram Handle @chrisburkard Instagram Followers 3600000 Website https://www.chrisburkard.com Location Grover Beach, California, United States
3. Steve McCurry
Bio Steve's body of work spans conflicts, ancient traditions, and culture, yet always retains the human element. Instagram Handle @stevemccurryofficial Instagram Followers 3000000 Website https://stevemccurry.com
4. Jordi Koalitic
Bio Creative photography💡- @arnaukoalitic 🎬 TikTok: jordi.koalitic Barcelona🏠 Get my PRESETS👇🏼👇🏼 Instagram Handle @jordi.koalitic Instagram Followers 2800000
5. Jimmy Chin
Bio National Geographic Photographer || Filmmaker www.shop.jimmychin.com Instagram Handle @jimmychin Instagram Followers 2700000 Website https://jimmychin.com
6. Max Rive
Bio IPA 2015 + ILPOTY 2017 winner #maxrivephotography Video of the week -> Instagram Handle @maxrivephotography Instagram Followers 1800000 Website https://www.maxrivephotography.com
7. Michael Yamashita
Bio @natgeo Photographer; Author; Keynote Speaker; Workshop Leader; Asia Specialist; Sony Shooter. @shangrila_teahorseroad @thesilkroadjourney Instagram Handle @yamashitaphoto Instagram Followers 1700000 Website https://michaelyamashita.com
8. Keith Ladzinski
Bio @natgeo Photographer & Director / @nikonusa / @sealegacy / @alpinestartfoods / @manfrottoimaginemore / @3stringsproductions Instagram Handle @ladzinski Instagram Followers 1600000 Website https://www.ladzinski.com
9. Hannes Becker
Bio Never Settle.. 🌊 Van @ragnarthevan Crew @germanroamers Instagram Handle @hannes_becker Instagram Followers 1500000 Website http://www.hannesbecker.com Location Hessen, Germany.
10. Jack Harries
Bio Film-Maker & Environmental Activist. ✊🏼🌍 Co-Founder of @earthrise.studio Instagram Handle @jackharries Instagram Followers 1400000
11. Daniel Kordan
Bio Happy dreamer. Nikon, Gitzo, Lucroit, Skylum ambassador. Jack London lake expedition: Instagram Handle @danielkordan Instagram Followers 1400000 Website http://danielkordan.com
12. Cristina Mittermeier
Bio Co-Founder @SeaLegacy / Photographer / National Geographic / Ambassador for UN SDG 14: "Life Below Water" / SonyArtisan/ Instagram Handle @mitty Instagram Followers 1400000 Location United Kingdom
13. Theron Humphrey
Bio "Wild heart
www.thiswildidea.com" Instagram Handle @thiswildidea Instagram Followers 1300000 Website https://www.thiswildidea.com
14. Dylan Furst
Bio Life in the forest. Creating @raincamp Lets make art 🌿 Instagram Handle @fursty Instagram Followers 1200000 Website http://www.dylanfurstphoto.com
15. David Guttenfelder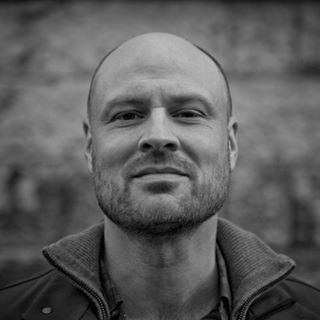 Bio Photographer & 2020 National Geographic Explorer. Represented by Nat Geo Image Collection and @bespokereps. Instagram Handle @dguttenfelder Instagram Followers 1200000 Website http://www.davidguttenfelder.com
16. Ami Vitale
Bio A @natgeo photographer & Nikon Ambassador, I strive to help us see our interconnectedness and inspire us to protect nature. This is my only account. Instagram Handle @amivitale Instagram Followers 1100000 Website https://www.amivitale.com
17. Christoffer Collin
Bio I'm Chris from Sweden. I try to capture beautiful things with my camera. ⠀ Instagram Handle @wisslaren Instagram Followers 1100000
18. VuThéara Kham
Bio VuThéara Kham Paris, France contact@vutheara.com www.vutheara.com Instagram Handle @vutheara Instagram Followers 1100000 Website http://www.vutheara.com Location Paris, France
19. Cory Richards
Bio @natgeo Photographer / @nikonusa Ambassador /Athlete / Speaker / Mental Health Advocate Represented by: @bespokereps Instagram Handle @coryrichards Instagram Followers 1000000
20. Manfred Baumann
Bio 📸 LEICA Photographer 🌎Vegetarian 🐒Ambassador: Jane Goodall Instagram Handle @manfredbaumann Instagram Followers 865000 Website https://manfredbaumann.com Location Los Angeles, California, United States
21. Callum Snape
Bio Vancouver 🇨🇦 Stay Wild🌲⛺️🏔 #CalSnapeCreate Instagram Handle @calsnape Instagram Followers 816000 Website https://www.callumsnapephoto.com Location Vancouver, Canada
22. Babak Tafreshi
Bio @NatGeo photographer of night wonders from Earth to the universe | The World at Night founder @twanight saving our night sky | Prints & Workshops: Instagram Handle @babaktafreshi Instagram Followers 769000
23. Pei Ketron
Bio Photographer Lightroom team @adobe Instagram Handle @pketron Instagram Followers 754000 Website http://www.pketron.com Location San Francisco, California, United States
24. Emmett Sparling
Bio TRAVEL 🌎 EMMETT SPARLING Canon 5D Mk IV // #Vancouver Canada 🇨🇦 🤙🏼 👨🏻‍💻 @triplit • @creatorcircuit Learn to edit like me 👇🏼 Instagram Handle @emmett_sparling Instagram Followers 717000 Location Vancouver, Canada
25. Muhammed Muheisen
Bio Two-time Pulitzer Prize winner & National Geographic photographer. Founder and Chairman of @everydayrefugees. Instagram Handle @mmuheisen Instagram Followers 715000 Website https://muhammedmuheisen.com
26. Daniel Ernst
Bio Vanlife 🚐 @bulli.wilma Photographer @germanroamers based in Frankfurt Instagram Handle @daniel_ernst Instagram Followers 702000 Website https://www.danielernstphoto.com Location Frankfurt, Germany
27. Jethro
Bio What kind of twisted mind would think of quantifying hearts and quantifying thumbs-ups?" — Dave Eggers Instagram Handle @jethromullen Instagram Followers 688000
28. Alan Schaller
Bio Co-founder @StreetPhotographyInternational Founder @CandelaPodcast Leica Ambassador Instagram Handle @alan_schaller Instagram Followers 681000 Website http://alanschaller.com
29. Cubby Graham
Bio 🏠 Brooklyn, NY 📸 Freelance Photographer 🤳🏻 Creative @charitywater 📬 cubbygraham@gmail.com 🖥 cubbygraham.co tap.bio/cubbygraham Instagram Handle @cubbygraham Instagram Followers 675000 Website https://www.cubbygraham.co Location Brooklyn, New York, United States
30. Andy Best
Bio Nomad / Cinematographer / Photographer / +ONE @NatGeoAdventure / @ROAM / @Lone.Bison Instagram Handle @andy_best Instagram Followers 642000 Website http://andy.best
31. Tobias Hägg
Bio Airborne Creativity & Photography Stockholm, Sweden 🇸🇪 @tobiashagg Instagram Handle @airpixels Instagram Followers 591000 Website https://www.airpixelsmedia.com Location Eskilstuna, Sweden
32. Finn Beales
Bio Stories of Course. Photographer. Director. Author. www.madebyfinn.com/all-you-need-know Instagram Handle @finn Instagram Followers 587000
33. Samhorine
Bio Photographer // Travel Enthusiast // Pizza Connoisseur // SEA + NYC // 🏓⁣⁣⁣⁣ 𝐆𝐞𝐭 𝐢𝐧 𝐭𝐨𝐮𝐜𝐡 👉🏻 𝐬𝐚𝐦𝐡𝐨𝐫𝐢𝐧𝐞@𝐠𝐦𝐚𝐢𝐥.𝐜𝐨𝐦 linktr.ee/NationalResourcesList Instagram Handle @samhorine Instagram Followers 583000 Location New York City, New York, United States
34. Jason Charles Hill
Bio Australian Photographer Prints available on request Instagram Handle @jasoncharleshill Instagram Followers 565000 Website https://www.jasoncharleshill.com
35. Chris Ozer
Bio Chris Ozer www.chrisozer.com Instagram Handle @chrisozer Instagram Followers 561000 Website https://www.chrisozer.com Location Brooklyn, New York, United States
36. Tim Landis
Bio Tim Landis curious2119@gmail.com timlandis.co Instagram Handle @curious2119 Instagram Followers 557000 Website http://www.timlandis.co
37. Paul Octavious
Bio Photographer Projects: @blkarchivist / @eyeeaters / @higheaters linktr.ee/pauloctavious Instagram Handle @pauloctavious Instagram Followers 552000
38. Martin Parr
Bio New and old work coming from the #MartinParr Studio. Founder of @MartinParrFDN, member of #MagnumPhotos. Instagram Handle @martinparrstudio Instagram Followers 546000
39. Joerg Nicht
Bio Pictures Tell the Story LUMIX Ambassador #changingphotography based in Berlin, Germany founder of #asundaycarpic & #visitberlinlater Instagram Handle @jn Instagram Followers 534000 Website https://www.joergnicht.com Location Berlin, Germany
40. Michael Schulz
Bio Freelance creative and traveller based in Berlin ⠀ Curator of @huaweimobilede & @whileinbetween 2nd account: @berlinstakram Instagram Handle @berlinstagram Instagram Followers 524000 Website https://www.michael-schulz.com
41. Jared Chambers
Bio Los Angeles jaredchambers.com Instagram Handle @jaredchambers Instagram Followers 523000 Website http://www.jaredchambers.com Location Los Angeles, California, United States
42. Chris Connolly
Bio Chris Connolly design @google 🇯🇵 / film @15by8 Instagram Handle @chrisconnolly Instagram Followers 501000
43. Jordan Herschel
Bio ramblin' man doing the best i can phoenix • the american southwest photographer • sony alpha Instagram Handle @jordanherschel Instagram Followers 497000 Website https://jordanherschel.com Location Phoenix, Arizona, United States
44. David Alan Harvey
Bio Magnum Photos Burn Magazine Instagram Handle @davidalanharvey Instagram Followers 496000 Website https://www.davidalanharvey.com
45. David LaChapelle
Bio ~.💡GOOD NEWS 🕊"" ~. ^ GOD IS LOVE ' ~. , selection of my Photographs & Video's. Instagram Handle @david_lachapelle Instagram Followers 476000
46. Athipan Wongsuebyut
Bio Art • Design • Photography #ShotoniPhone 🇹🇭 Instagram Handle @awnoom Instagram Followers 457000
47. Mads Peter Iversen
Bio - Landscape Photographer and YouTuber inspired by fantasy, movies and video games! 🤓 ⬇️ My brand new eBook ⬇️ Instagram Handle @madspeteriversen_photography Instagram Followers 440000
48. Annie Leibovitz
Bio www.vip-hauserwirth.com/online-exhibitions/annie-leibovitz Instagram Handle @annieleibovitz Instagram Followers 408000
49. Royce Bair
Bio Featuring earth's best NightScape photos, including some of my own. Tag #NightScaper. Links to features, FB Group, Blog, and eBook: Instagram Handle @roycebairphoto Instagram Followers 404000
50. Misshattan
Bio ...just trying to enjoy the ride 🛸✨ ⋱ link below for prints & merch ! ▿ Instagram Handle @misshattan Instagram Followers 396000 Website https://misshattan.com Location Manhattan, New York, United States
51. Rachel Hau
Bio We don't need approval, we just do & apologize later. I do Photography, Art, Camera tech, Video, LR, PS .. all that delicious nerdy stuff. Instagram Handle @rachelhau Instagram Followers 382000 Website http://rachelhau.com Location Brisbane, Queensland, Australia
52. John Stanmeyer
Bio Join me and the entire @outofedenwalk team this Thurs 7.30, for our 3rd & final Zoom panel discussion on north India's water crisis. Register here: Instagram Handle @johnstanmeyer Instagram Followers 369000
53. Tiffany Nguyen
Bio dentist | los angeles-based travel photographer Instagram Handle @tiffpenguin Instagram Followers 364000 Location Los Angeles, California, United States
54. Scott Kranz
Bio he/him/his photographer ∘ filmmaker ∘ mountain climber 𖤣 seattle based / @eddiebauer @sonyalpha prints, workshops, contact ⤵︎ Instagram Handle @scott_kranz Instagram Followers 358000 Website https://www.scott-kranz.com Location Seattle, Washington State, United States
55. Lindsay Adler
Bio Beauty and fashion photog in NYC. Photographer-Director-Educator-Author-Life Lover. Canon Explorer of Light. Instagram Handle @lindsayadler_photo Instagram Followers 329000 Website https://www.lindsayadlerphotography.com
56. Paul Zizka
Bio Co-founder @offbeat_photo. Fellow, @rcgs_sgrc. Ambassador: @ballwatch, @canoncanada, @loweprobags, @manfrottoimaginemore + Aquatech & Lupine. Instagram Handle @paulzizkaphoto Instagram Followers 329000 Website https://zizka.ca
57. Albert Dros
Bio SONY Alpha Europe Ambassador 📰 Featured by CNN, Adobe, NatGeo, TIME 🌍 The Netherlands Instagram Handle @albertdrosphotography Instagram Followers 325000 Website https://www.albertdros.com Location Netherlands
58. Bryan Daugherty
Bio Portland, OR @wolvesnfriends bryan@bryandaugherty.com www.bryandaugherty.com Instagram Handle @bdorts Instagram Followers 311000 Website https://www.bryandaugherty.com Location Portland, Oregon, United States
59. Kilian Schönberger
Bio Landscapes with perfect conditions 🇩🇪 | Cologne & Bavaria #fogpants Cam: Nikon D850 @nikondeutschland Instagram Handle @kilianschoenberger Instagram Followers 299000 Website http://www.kilianschoenberger.de
60. Giulio
Bio 🏜 #lifestyle #travel #photography 📸 @giuliogroebertpresets 📌 Based #germany #landau 👇PRESETS / GEAR / BLOG 📷 giuliogroebert.com/links Instagram Handle @giuliogroebert Instagram Followers 298000 Website https://giuliogroebert.com
61. Rach Stewart
Bio New Zealand made photographer ♡ Photo Workshops: @purephotoadventures.nz Info ↡ Prints ↡ MD Competition linktr.ee/rachstewartnz Instagram Handle @rachstewartnz Instagram Followers 291000 Website https://www.rachstewartphotography.com/about Location New Zealand
62. Sean Tucker
Bio Photographer. Filmmaker. Story teller. Armchair Philosopher. Prints are available. My portrait work: @londonportrait www.seantucker.photography/links Instagram Handle @seantuck Instagram Followers 290000 Website https://www.seantucker.photography Location London, United Kingdom
63. Joel Meyerowitz
Bio Official IG of photographer Joel Meyerowitz, showing photos from the archive. www.joelmeyerowitz.com Instagram Handle @joel_meyerowitz Instagram Followers 275000 Website https://www.joelmeyerowitz.com Location New York, United States
64. Stian Klo
Bio Worldwide Art Galleries: yellowkorner.com Feat by Apple, NatGeo, Disney, TIME Ambassador for Fjällräven USA, Ulvang, Lexar Memory & Stjørdal Foto Instagram Handle @stianmklo Instagram Followers 261000 Website https://lofotentours.com Location Norway
65. Lucy Rose
Bio Always in motion. Leica M10 / M6 Inquiries lucy@lucylaucht.com (no DM, thanks!) Limited edition print collection available Instagram Handle @lucylaucht Instagram Followers 254000 Website https://www.lucylaucht.com Location United Kingdom
66. Arnar Kristjansson
Bio | co-founder @beyondthelands | Films • Adventures • Life with my half @simona_br_photography E | beyondthelands@outlook.com Instagram Handle @arnarkristjans_photography Instagram Followers 240000 Website https://www.beyondthelands.com Location Iceland
67. Craig Whitehead
Bio Follow the link for my new skillshare class! skl.sh/sixstreetunder Instagram Handle @sixstreetunder Instagram Followers 234000
68. James Lloyd Cole
Bio ↠ Simply sharing what I love ↞ U.K. based | available worldwide Enquiries: jameslloydcole@outlook.com Instagram Handle @jameslloydcole Instagram Followers 231000 Location United Kingdom
69. Benjamin Lowy
Bio Dad, Husband, Recovering Conflict Photog, Diver, Sony Artisan Instagram Handle @benlowy Instagram Followers 225000
70. Daniel Greenwood
Bio 🧠 Free thinker 🦅 Where we go one, we go all 🖥 Waking up the masses one day at a time ▶️ Take the red pill: Out Of Shadows video here: Instagram Handle @danielgreenwoodphotography Instagram Followers 218000
71. Victoria Siemer
Bio BLACK LIVES MATTER blacklivesmatters.carrd.co Instagram Handle @witchoria Instagram Followers 217000
72. Joshua K. Jackson
Bio Life in Cities | London, UK joshkjack.com Instagram Handle @joshkjack Instagram Followers 211000 Location London, England, United States
73. Marlon Holden
Bio Fine Art Photographer © All Rights Reserved © Studio Gallery Located At: 390 S Coast Hwy, Laguna Beach, CA www.marlonholden.com Instagram Handle @marlonholden Instagram Followers 209000 Location California, United States
74. Fabian Huebner
Bio From Black Forest. Hamburg based. Do you want a print? Just send me a DM. Contact | mail@fabianhuebner.co My Adobe Lightroom Presets.⇩ Instagram Handle @fabian.huebner Instagram Followers 208000
75. Felix Inden
Bio Moody landscape photography 🌍 Featured worldwide 📸 Nikon I Nisi I Fotopro I Global Elite Photographer ✉️ info@felixinden.com 👇Homepage&Blog👇 Instagram Handle @felixinden Instagram Followers 203000
76. Alex Strohl
Bio Quiet moments of adventure Photographer, Filmmaker, Teacher @wildistco @strohl Instagram Handle @alexstrohl Instagram Followers 200000
77. Daniel Casson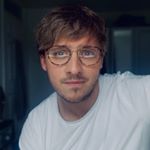 Bio Daniel Casson Sheffield, UK Contact: dpc_photography@hotmail.co.uk danielcasson.co Instagram Handle @dpc_photography_ Instagram Followers 195000 Website https://www.danielcasson.co Location Sheffield, England, United Kingdom
78. Jimmy Nelson
Bio Artist | See the bigger picture | If you change the way you look at people, the people you look at change. Instagram Handle @jimmy.nelson.official Instagram Followers 192000 Location Netherlands
79. Marco Grassi
Bio Living everyday with a changing horizon ahead. @skylum_global ambassador @natgeoyourshot contributor Info@marcograssiphotography.com www.marcograssiphotography.com/tutorials Instagram Handle @marcograssiphotography Instagram Followers 183000 Website https://www.marcograssiphotography.com
80. Simon Roppel
Bio Simon Roppel Life is too short... don't waste it! Instagram Handle @simonroppel Instagram Followers 182000 Website https://www.simonroppel.com
81. Marc Adamus
Bio Pro since film. The first to make photos look like this. Passionate teacher and guide. Exploration focused. Here to show you the beauty of Earth. marcadamus.com Instagram Handle @marcadamus Instagram Followers 172000 Website https://www.marcadamus.com
82. John Weatherby
Bio Landscape Travel Commercial 🖼 🌴ampa, FL Based 📸 Nikon ℤ7 & ℤ6 @nisiopticsusa @fstopgear @gnarbox ⬇️ Free Milky Way Shoot & Blend Tutorial ⬇️ prophotographycourses.com Instagram Handle @whereisweatherby Instagram Followers 167000 Website https://www.prophotographycourses.com Location Florida, United States
83. Fabio Antenore
Bio 📸Ambassador: @sigma_deutschland @loweprobags @nisiglobal @dxolabs 📷powered: @fujifilm_ch @trooper.ch 👇👇English Tutorial OUT NOW 👇👇 Instagram Handle @antenorefabio Instagram Followers 155000 Website https://fabioantenore.ch
84. Daniel Krieger
Bio Hey guys I got my first Kickstarter running, let's get it funded and make a beautiful photography book together: Instagram Handle @danielkrieger Instagram Followers 152000
85. Viktoria Haack
Bio Nikon Ambassador Canada @jack_thewolfskin 🐺 @loweprobags Global Ambassador www.viktoriahaackphotography.ca Instagram Handle @viktoriahaack Instagram Followers 147000 Website https://www.viktoriahaackphotography.ca Location Canada
86. Walter Rothwell
Bio Co-founder of @StreetPhotographyInternational. Print sales and enquiries: www.walterrothwell.com Instagram Handle @walter_rothwell Instagram Followers 146000 Website https://www.walterrothwell.com/
87. Mark Jinks
Bio Alberta | Canada Nature & Travel Photographer www.markjinksphotography.com Instagram Handle @markjinksphoto Instagram Followers 145000 Website https://www.markjinksphotography.com Location Canada
88. Vineet Vohra
Bio @leica_camera Ambassador editor/co-founder apfmagazine Instagram Handle @vineet_vohra Instagram Followers 145000
89. Daniel
Bio Daniel | From Germany🇩🇪 📸 Nature 📍 Allgäu ✉ daniel.weissenhorn2@gmail.com . Presets lmy.de/CTv62 Instagram Handle @daniel_weissenhorn Instagram Followers 142000
90. Mikkel Beiter
Bio • Denmark 🇩🇰 • Sony Alpha Pro Artisan @sonynordic • @focusnordic Ambassador • Sony World Photography Award Winner 2018 • IAPY Award Winner 2017/18 Instagram Handle @mbeiter Instagram Followers 138000 Location Denmark
91. Morten Nordstrøm
Bio 📍 Based in Denmark, working worldwide 📷 Analogue & digital, photographer & filmmaker 🎬 Canon Nordic Ambassador Instagram Handle @mortenordstrom Instagram Followers 138000 Website https://mortenordstrom.com Location Denmark
92. Ryan DeFreece-Dyar
Bio I watch sunsets... 𝘗𝘳𝘰𝘧𝘦𝘴𝘴𝘪𝘰𝘯𝘢𝘭𝘭𝘺. Click the link below to learn how I create my images and to see more of my dumb photos. Instagram Handle @ryandyar Instagram Followers 137000 Website https://www.ryandyar.com Location Seattle, Washington, United States
93. Chien-Chi Chang
Bio Chien-Chi Chang bit.ly/3jvxTXr Instagram Handle @Chien_Chi_Chang Instagram Followers 136000
94. Nick Page
Bio Here is the link to that pretty cool filter system I mentioned nickpage-e.fnd.to/hyfilters Instagram Handle @nickpagephotography Instagram Followers 131000
95. Jack Anstey
Bio Jack Anstey Outdoor + Adventure Freelance // United Kingdom jack@anstey.studio Instagram Handle @jack_anstey Instagram Followers 130000 Website http://anstey.studio Location United Kingdom
96. Tom Kahler
Bio UK Photographer Automotive, Adventure, Lifestyle. Website - Presets - Workshop ↩️ Instagram Handle @tomkahler Instagram Followers 125000 Website http://www.tomkahlerphoto.com Location United Kingdom
97. Sarah Lyndsay
Bio Landscape and portraits 📷 Photo tours available 🌄 I'm on YouTube! Latest video! ⬇️ Instagram Handle @sarahlyndsayphotography Instagram Followers 121000 Website https://www.sarahlyndsayphotography.com Location Canada
98. Gueorgui Pinkhassov
Bio Gueorgui Pinkhassov Instagram Handle @pinkhassov Instagram Followers 120000
99. La
Bio my name is LA Artist dubai. @control_room_ www.superposterclub.com Instagram Handle @creationsofla Instagram Followers 112000 Location Dubai
100. Tom Carter
Bio 📷 Travel | Lifestyle | Automotive 📬 hello@nomadlad.co.uk 🇬🇧 Now: UK Instagram Handle @nomadlad Instagram Followers 112000 Website https://www.nomadlad.co.uk Location United Kingdom
101. Adrienne Pitts
Bio Photographer based in London, working everywhere | Kiwi forever | 📩 hello@adriennepitts.com adriennepitts.com/prints Instagram Handle @hellopoe Instagram Followers 110000 Website https://www.adriennepitts.com Location London. England, United States
102. Isabella Tabacchi
Bio #Landscape Photographer from 🇮🇹 🌎 Supported by @hasselblad 📷 Judge @panoawards 2018 2019 2020 MIFA Photographer of the Year 2020 Instagram Handle @isabellandscapes Instagram Followers 109000 Website https://isabellatabacchi.com Location Italy
103. Enrico Fossati
Bio Professional photographer and Image-Maker @gitzoinspires @loweprobags @leica_camera @lucroit @nitecoreflashlight INSTRUCTIONAL VIDEOS Instagram Handle @enrico.fossati Instagram Followers 108000 Website https://www.enricofossati.it
104. Cindy Loughridge
Bio San Francisco cindy.loughridge@gmail.com cindyloughridgephotography.com Instagram Handle @cindyloughridge Instagram Followers 107000 Website http://cindyloughridgephotography.com Location San Francisco, California, United States
105. Lavinia Cernau
Bio photography • styling • creative direction transylvania & the mediterranean ✉️ lavinia.cernau@gmail.com Instagram Handle @lavinia_cernau Instagram Followers 105000 Website https://laviniacernau.com Location Transylvania
106. Stacy Kranitz
Bio Guggenheim Fellow Kentucky / Tennessee stacykranitz.com Instagram Handle @stacykranitz Instagram Followers 100000 Website https://www.stacykranitz.com
107. Kai Hornung
Bio • landscape and fine art • freelance photographer from Hannover, Germany ➡️for prints, portfolio critique and online training send an email and visit: Instagram Handle @kaihornung Instagram Followers 98500 Website https://kaihornung.com
108. Peter Turnley
Bio Join a Street Photography Workshop with renowned documentary photographer Peter Turnley⁣ 🔴Uses @Leica_camera for 45 yrs.⁣ 🔴@leicaakademieusa⁣ Links ⬇️ Instagram Handle @peterturnley Instagram Followers 97300 Website http://www.peterturnley.com
109. Luke JC
Bio 🇬🇧 London 💼 Founder of @movetocreate 📷 Team @world.shooters/@uk.shooters 📨 Luke@movetocreate.us 💻 WEBSITE Instagram Handle @watchluke Instagram Followers 82700 Website https://movetocreate.us
110. Sebastiao Salgado Photographs
Bio Sebastiao Salgado Photographs Instagram Handle @sebastiao.salgado.photographs Instagram Followers 80300
111. John E Marriott
Bio Wildlife Conservation Photographer CANON Ambassador Associate Fellow: @ilcp_photographers FB @JohnEMarriottPhotography YT: ExposedwithJohnEMarriott Instagram Handle @johnemarriott Instagram Followers 79900 Location Canada
112. Anne Geddes
Bio For professional enquiries, special projects, speaking engagements and private portraiture ... contact kel@geddes-group.com Instagram Handle @annegeddesofficial Instagram Followers 79400 Website https://www.annegeddes.com
113. Dan Lum
Bio Husband @flolum · Dad · Stories hello@danlum.com danlum.com Instagram Handle @dudelum Instagram Followers 78900
114. Dr. Daniel Volland
Bio Eye Doctor @ursaoptical Adventuring all over Alaska and doing eye exams along the way 👓 facebook.com/ursaoptical Instagram Handle @drvolland Instagram Followers 78200
115. Rebecca Simrose
Bio 📍Canadian Rockies Email simroser@shaw.ca rebeccasimrose.photography Instagram Handle @beckylynnsim Instagram Followers 77200 Website https://www.rebeccasimrose.photography/index
116. Raghu Rai
Bio @creativeimagemagazine @raghuraicenter Instagram Handle @raghurai.official Instagram Followers 75300 Website https://raghuraifoundation.org
117. Erik McRitchie
Bio Photographer, husband, dad to Sawyer and Sophia. @frombarreltobottle Instagram Handle @erikmcr Instagram Followers 72500 Website http://www.erikmcritchiephoto.com
118. Chris Henry
Bio Chris Henry ⬇️ Take my travel survey! Instagram Handle @chrishenry Instagram Followers 72400
119. Kahli April
Bio • Landscapes | Astro • hello@kahliaprilphoto.com • Canadian Rockies • Contributor @natgeotravel @offbeat_photo • Curator @canadiancreatives Instagram Handle @kahliaprilphoto Instagram Followers 71800 Website https://kahliaprilphoto.com Location Canmore, Canada
120. Lisa Weatherbee
Bio lifestyle photographer based in NYC and in love with the every day. represented by @tinkerstreet. proud owner of @thehouseonsmithlane. lisaweatherbee.com Instagram Handle @jungletimer Instagram Followers 68700 Website http://www.lisaweatherbee.com Location New York City, New York, United States
121. Davide Anzimanni
Bio Video creator | Photographer 🇮🇹 25 @davideanzimannipresets Get my presets below 👇 Instagram Handle @davide.anzimanni Instagram Followers 67900 Website https://www.davideanzimanni.it Location Italy
122. Tina Albrecht
Bio As the saying goes: the best camera is the one you have with you. bittadesign@gmail.com Instagram Handle @bittadesign Instagram Followers 67000
123. Joshua Snow
Bio 📷 Artist&Educator | Seeker of Wisdom Proud Ambassador for: @fstopgear @nisiopticsusa @gnarbox @spyderbydatacolor @lumecube ‼️🔥New Tutorial🔥‼️⬇️ Instagram Handle @j.snow_photo Instagram Followers 66300 Website https://www.jsnowphotography.com
124. Daniel Gastager
Bio Award🏆 winning photo nerd📸 from Bavaria🍺. My biggest inspiration @tammygastager ❤️. Find my Blog💻, Video Tutorials🎥, Ebook📖 and Fine Art Prints on👇🏻 Instagram Handle @daniel_gastager Instagram Followers 64600 Website https://www.danielgastager.com Location Bavaria, German
125. Tom Noske
Bio ↠ Digital artist | Filmmaker | Photographer 🎙 @reellife_podcast | @canonaustralia 📩 tom@tomnoske.com Get started here 👇🏼 Instagram Handle @tomnoske Instagram Followers 64400 Website https://tomnoske.com Location Australia
126. Barbara Davidson
Bio Artist Pulitzer Prize & Emmy awarded 📸 Guggenheim 2019/2020 Fellow. @hislordshipfynn is my better half. #BlackLivesMatter Instagram Handle @photospice Instagram Followers 63000
127. Sam Moores
Bio Commercial Photographer, Amateur Racer, Youtuber, Podcaster and Car Nut 👇🏻 Car Chat Podcast: Simon Lambert | Caterham Cars👇🏻 Instagram Handle @sammooresphoto Instagram Followers 62800
128. Tracy Lee
Bio My BTS @narcissisticnomad Ambassador for @tokinausa @slikusa @tenbabags @lumecube Admin:@milkywaychasers @startrailchasers tracylee.org Instagram Handle @tracyleephotos Instagram Followers 55100 Website http://tracylee.org
129. Jacob Moon
Bio http://Photographer/Storyteller Working through the complex task of simplifying life so that I can live it. #DIYLife ✉️: info@moonmountainman.com moonmountainman.com Instagram Handle @moonmountainman Instagram Followers 53900 Website https://www.moonmountainman.com
130. Navin Vatsa
Bio Photographer | ​Educator Mentor @tamronindia • Contributor @natgeoyourshot Teampixel @googlepixel • Winner 9th Season @hipaae Instagram Handle @navinvatsa Instagram Followers 53100 Website https://www.navinvatsa.com
131. Phil Penman
Bio ▪️Published Author at MOMA ▪️Amazon #1 Book release ▪️Workshops, Prints, Exhibitions ▪️Leica Akademie Instructor▪️Oberwerth Ambassador Instagram Handle @philpenman Instagram Followers 51100 Website http://www.philpenman.com Location United Kingdom
132. Elliot Grafton
Bio 📷 Creative Film & Photo 📧 Contact@elliotgrafton.com 🎞 YouTube Videos Below Instagram Handle @elliotgrafton Instagram Followers 48500 Location Australia
133. Nick Fitzhardinge
Bio Professional photographer & guide based in the Canadian Rockies 🇨🇦 | Tours: Banff/Abraham Lake Jan '21 | Aurora NWT Mar '21 Instagram Handle @nick_fitzhardinge Instagram Followers 46000 Website https://www.mountainphototours.ca
134. John Price
Bio Photography • Film • Rock • Ice • Alpine • Ski • Run Based in Canmore, 🇨🇦 • @arcteryx • @corosglobal • @onwardup_campus Instagram Handle @johnpricephotography Instagram Followers 41600 Website https://www.johnpricephotography.ca Location Canada
135. Artchang
Bio 👨🏻‍💻 @priime 🐺 @keamoro priime.com/artchang Instagram Handle @artchang Instagram Followers 39100
136. Asa Sjostrom
Bio Documentary photographer based in Sweden Documentary: "The last circus princess" Instagram Handle @asasjostromphotography Instagram Followers 38700 Location Sweden
137. Matt Hardy
Bio PhotographerMD📸@thrudark Instagram Handle @mhardy_photo Instagram Followers 37200 Website https://www.matthardyphotography.co.uk Location United Kingdom
138. Eugene Richards
Bio Eugene Richards is an American documentary photographer and filmmaker based in New York City Instagram Handle @eugenerichardsphotography Instagram Followers 29600 Location New York City, New York, United States
139. Martin Litwicki
Bio CEO @screammediano ✈️ @marenborander & @matoma 🚀 @creativemistno @kirydfoto @goodiebagmedia @lofotencabin 👇🏼Edit photos like me👇🏼 www.creativemist.no/mxm Instagram Handle @martinlitwicki Instagram Followers 24900
140. Patric Phillips
Bio Patric Phillips North County San Diego Instagram Handle @patricwithno_k Instagram Followers 23100 Location San Diego, California, United States
141. Andreas Jorgensen
Bio I am born in the 70's. I do love streetphotography. My home is in Sweden. My roots are in Denmark. Instagram Handle @andreasjorgensenfoto Instagram Followers 22900 Location Denmark
142. Ferdinand Choffray
Bio Brussels Based Photographer ferdinand.choffray@gmail.com www.ferdinandchoffray.com Instagram Handle @ferdinandchoffray Instagram Followers 22700 Website https://www.ferdinandchoffray.com
143. Dave Brosha
Bio * Photographer, writer, artist and educator. * RCGS Fellow * @CanadianCreatives / @offbeat_photo co-founder * Sigma Pro / Photo Life writer / Instagram Handle @davebrosha Instagram Followers 21900 Website https://davebrosha.com
144. Duy Huynh
Bio Photos, videos & words in Food + Travel Worked with - @Time/@FoodAndWine @Telegraph @CanonAustralia @SouthAustralia @Visit_Singapore @SingaporeAir Instagram Handle @duydash Instagram Followers 21100 Website http://duydash.com Location Australia
145. Robert
Bio Sounds of Nature 🌲For those who love nature🌲 Positive mindset. Stay humble. Be kind. Instagram Handle @shootwithrobert Instagram Followers 18200
146. Lachie Birrell
Bio 🇦🇺 Australia • sometimes picture taker • average exerciser • expert coffee drinker 🐶 dog-daddy to @funwithfrankie_ Instagram Handle @thebirrell Instagram Followers 16400
147. Jay
Bio Tales through stills ⇸ Pilot ⇸ Team Canon & Sony ⇸ 📍Covid Instagram Handle @talesofjay Instagram Followers 15500
148. Dave Brosha
Bio * Photographer, writer, artist and educator. * RCGS Fellow * @CanadianCreatives / @offbeat_photo co-founder * Sigma Pro / Photo Life writer Instagram Handle @davebroshaplaces Instagram Followers 13600 Website https://davebrosha.com
149. Keenan Lam
Bio 🌍 Keenan Lam || Videographer 🎥 || video guy @uk.shooters 📬 || enquiries/sales: contact@keenanlam.com 🌐 || www.keenanlam.com dropcuts.co Instagram Handle @keenanlam Instagram Followers 11700 Website https://www.dropcuts.co
150. Jonathan Gregson
Bio Photographer Travel Media Award 2019, 2018 & 2017 LATA Media Award 2019 & 2018 Photographer of the Year: Fortnum & Mason Award 2017 Shop:@printsbyjonathangregson www.jonathangregson.co.uk Instagram Handle @jonathangregsonphotography Instagram Followers 6537 Location United Kingdom