30 Best Organizing Mom Blogs and Websites
Follow Top 30 Organizing Mom Blogs from one place on Feedspot Reader
The
best Organizing Mom blogs
from thousands of blogs on the web and ranked by traffic, social media followers, domain authority & freshness.
Organizing Mom Blogs
Here are 30 Best Organizing Mom Blogs you should follow in 2023
Utah, US
Tools, Tips, Daily advice, and Ideas by The Organized Mom to teach you how to organize. Organized Mom is an amazing resource for moms and families focusing on the organization just about everything you need to make your life easier.
organizedmom.net/blog
51.2K⋅ 3.8K ⋅4 posts / week ⋅ Oct 2011 Get Email Contact More
US
I believe life is better when organized. Maybe I feel this way because I've moved into and organized 25 houses in 12 states and 3 foreign countries. In addition to organizing, I love to craft, love to repurpose, and love help solves problems. Ideas from a Military Mom with experience in moving, organizing, cooking, crafting and family life.
Also in Organizing Blogs, Military Mom Blogs
organized31.com
6.9K⋅ 5.7K⋅ 10.1K ⋅2 posts / week Get Email Contact More
Florida, US
Organizing Moms was created to help you run a well-organized home on your own terms. Realistic organizing tips and ideas for moms who want to make their lives a little easier. I'm not a professional organizer. I'm not a cleaning expert. And I'm certainly not a person that thinks that there's a one-size-fits-all way for everyone to get organized. The Organizing Moms community is filled with moms just like you who are trying to figure out what will work for their unique situations.
organizingmoms.com..
45.2K⋅ 8K⋅ 6.8K ⋅3 posts / quarter ⋅ Mar 2015 Get Email Contact More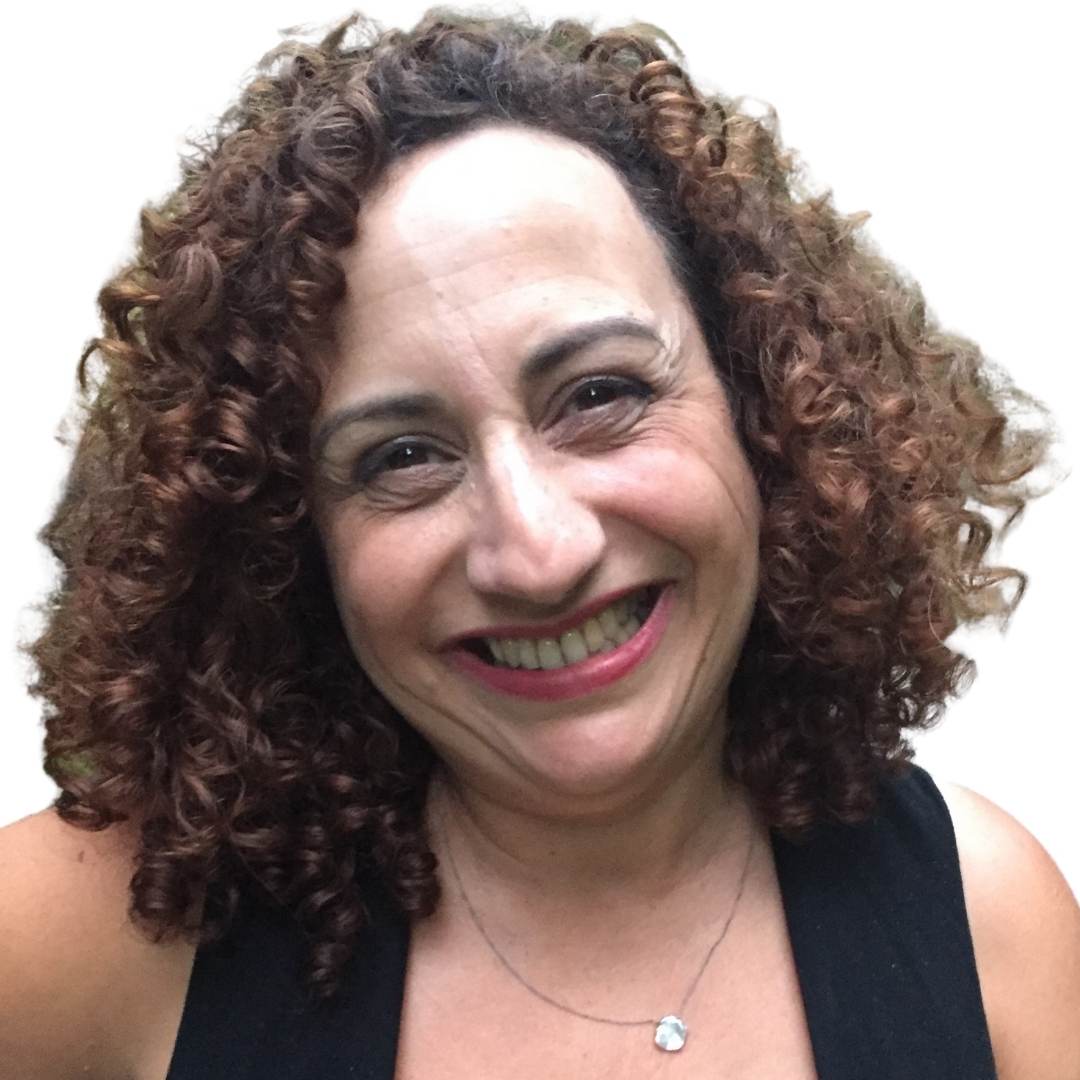 Croton-on-Hudson, New York, US
Find organizing tips, advice and more. Linda is a compassionate, enthusiastic Professional Organizer and Coach who is well known for guiding her clients in a supportive, patient, and nonjudgmental way.
ohsoorganized.com/..
2.1K⋅ 5.2K ⋅1 post / week Get Email Contact More
Gold Coast, Queensland, Australia
Hi, I'm Katrina Springer aka The Organised Housewife. I'm also a wife to a wonderful and supportive man as well as a mother of 3 children. In this blog, you will find Daily tips, ideas, and motivation to help you and your household become organized to live more comfortably and relaxed at home.
Also in Housewife Blogs, Australian Mummy Blogs
theorganisedhousew..
12⋅ 91.8K ⋅4 posts / week ⋅ Aug 2010 Get Email Contact More
Chicago, Illinois, US
Blog posts on organizing and home decorating Tips, Tricks & Ideas to help families get crafty and organized. The Organized Mama helps families with creative ways to organize and decorate.
theorganizedmama.c..
3.5K⋅ 954 ⋅2 posts / week ⋅ Aug 2013 Get Email Contact More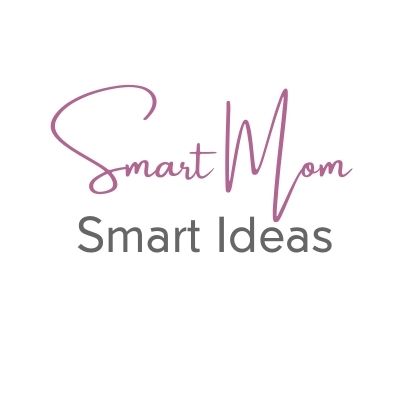 Tampa, Florida, US
Latest posts from Smart Mom Smart Ideas. Solutions busy moms need to get organized, spend their time well, quick homemaking tips, and better parenting. If you are you a busy mom looking for smart solutions to your everyday challenges in parenting, home organization, time management, and work life balance, you have found the right place. I'm here to help you and we can learn together.
smartmomsmartideas..
1.9K⋅ 2.4K ⋅3 posts / quarter ⋅ Feb 2015 Get Email Contact More
Washington, District of Columbia, US
Hi. At Simplified Convivial, I want to help moms like myself build the lives and home atmospheres that we so strongly desire, but that always feel just out of reach. Find blogs on Home organizing, home educating, & home cooking done cheerfully.
simplyconvivial.co..
915 ⋅2 posts / month ⋅ Feb 2012 Get Email Contact More
Mums Make Lists is packed with ideas and tips to help you effectively manage and organise your home and family life. Let me show you how to simplify family life, so that you can create time and space to thrive rather than just survive.
mumsmakelists.com
3 posts / day Get Email Contact More
Brentwood, Tennessee, US
Explore Easy and attainable organizing ideas for your home. I love coming up with simple organizing ideas that will make your life a little easier. From creating a capsule wardrobe to organizing your sock drawer and everything in between, I'm here for organizing all the things.
organize-nashville..
500⋅ 100 ⋅3 posts / month Get Email Contact More
Maryland, US
Rooted in the belief that organization can be achieved by all, Rachel emphasizes solutions that are easy to use and enhance a home's existing aesthetic. Rachel and Company offers full-service solutions, including home organization services, decluttering services, closet design services, moving coordination, moving management, and packing and unpacking services. Rachel Rosenthal is an organizing expert and founder of www.RachelRosenthal.co and Rachel and Company, a Washington, DC based professional organizing firm.
rachelrosenthal.co..
2.4K ⋅1 post / month Get Email Contact More
Get all of the latest organizing tips and tools for moms. Hi! I'm Laura, the girl behind The Organized Mom Life. I love my family, coffee, and a good to-do list.
theorganizedmomlif..
358 ⋅1 post / month Get Email Contact More
Michigan, US
Welcome to Organized Motherhood! I'm Alison, and I'm so happy to have you here. On Organized Motherhood, I share tips to simplify everything about momlife. Join me on my adventures as I try to organize life. Let's get organized and share cleaning, parenting, and everyday life hacks to get through the day.
organizedmotherhoo..
537 ⋅1 post / month Get Email Contact More
Browse Encouraging tips from an organization coach to simplify your home, schedule, motherhood and faith. Welcome to Organized With Kids. I'm Sarah, early childhood educator and organization coach for heart-centered mamas. This is your go-to resource to simplify, organize, refresh and transform all things related to home, routines and motherhood.
organizedwithkids...
798 ⋅5 posts / year Get Email Contact More
Texas, US
Find tips and advice for minimalism lifestyle, organization and decluttering tips. Hi, I'm Amy Mayorga, founder of Minimalista Organizing. Minimalista Organizing provides professional home organizing and decluttering services across the Dallas, Texas and Ft. Worth, Texas metro area.
Also in Minimalist Mom Blogs
minimalistaorganiz..
835 ⋅7 posts / year Get Email Contact More
Learn the skills to keep your home organized on your own time. I'm an organizer, a teacher, and a mother. I teach people to find home management skills they never knew they had.
minimizeorganizemo..
125 ⋅2 posts / month Get Email Contact More
New Jersey, US
Explore home organization tips for mom, tips for easy motherhood and more. Welcome to The Chirping Moms I started this site 6 years ago, during my 2nd year as a a mom. I was lucky enough to find another mom with two little ones the same ages as my kids, right down the street.
thechirpingmoms.co..
11.7K⋅ 5.2K ⋅1 post / year Get Email Contact More
Kansas City, Missouri, US
My name is Seng (pronounced 'sang') and I am the editor behind Sengerson. I created this blog in 2009 as a creative outlet where I share my life as a working mom who is enthralled with DIY projects and designing the perfect space for our family (home tour). This blog started out as a creative outlet for my family photography business, but has now evolved into a life and style blog focused on motherhood. My hope of the blog is to inspire and encourage other working parents by sharing life's authentic moments, both the good and the bad.
sengerson.com/cate..
11.9K⋅ 1.1K ⋅5 posts / year Get Email Contact More
Glenview, Illinois, US
Hi, I'm Helena. I love organizing and creating beautiful homes with a passion. Find posts on simple, clutter - free and organizing your home.
apersonalorganizer..
24.4K ⋅17 posts / year ⋅ May 2011 Get Email Contact More
New York, US
Find organizing tips for working moms, home organization, closet handling and more! Kat Griffin is the founder, publisher, and editor-in-chief of Corporette and CorporetteMoms.
corporettemoms.com..
1 post / quarter Get Email Contact More
California, US
I decided to create Organize Zen with Magan to help myself and other moms organize their health, home, & happiness!. This little 'Mama Blog's' sole purpose is to remind all of us busy mommas to simplify, carve out some time for ourselves, and have more FUN on this crazy, messy, wild ride of parenthood!!
organizezenwithmag..
92 ⋅10 posts / year Get Email Contact More
New Jersey, US
We help you achieve simple, functional, beautiful, clutter-free spaces. We focus on setting up systems and routines (with a dash of DIY thrown in for good measure) that provide simplicity and order for your life. My name is Melissa Corriveau and I like organization. I'm also the owner of Life with Less Mess LLC, an organizing blog, resource, and label shop based out of northern Maryland.
lifewithlessmess.c..
909 ⋅10 posts / year Get Email Contact More
Wisconsin, US
I'm Kami, the mom of 2 small blessings. I will provide you tips and tricks on how to plan ahead, save time and money, and enjoy life to the fullest. I by no means am an expert planner, but hope that through this blog together we can save time, money, energy and make life just a little bit easier.
theplanningmom.com
85⋅ 35 ⋅5 posts / year Get Email Contact More
Chicago, Illinois, US
Hi, I'm Cedreka and I am a mom of 3 gorgeous, amazing, nerdy, genius kids. I would like to help you with meal planning, easy recipes, time management, and keeping your home organized.
theproductivemomsk..
526 ⋅13 posts / year Get Email Contact More
Explore my blog for more organizing tips, decluttering guides and more. I'm the owner of High Tide Organizing. Ever since I was younger I enjoyed organizing and cleaning around my childhood abode that housed the six of us.
hightideorganizing..
4 posts / year Get Email Contact More
My name is Nicole. I am the mommy of two little's. In this blog I want to share experiences, successes and failures and tips and tricks that I have had on my journey so far as a mom that will hopefully reach other moms going through the same things. Explore my organizing tips for moms.
wholemom.blog/cate..
1 post / year Get Email Contact More
A blog about life, organization and don't forget the coffee. Find cleaning and organization tips.
organizingmomwithc..
7 posts / year Get Email Contact More
---
Organizing Mom
Bloggers
Top Authors, Journalists, and Publishers covering Organizing Mom.
Get Spreadsheet.
| Blogger Name | Email | Blog Link | Total Blog Posts |
| --- | --- | --- | --- |
| Katrina - The Organised Housewife | | theorganisedhousewife.com.au | 224 |
| The Organized Mama | | theorganizedmama.com/blog | 95 |
| Susan | | organized31.com | 44 |
| Linda Samuels | | ohsoorganized.com/blog | 39 |
| Mary Ann Blair | | organizedmom.net/blog | 36 |
| Melissa Wright | | organizedmom.net/blog | 30 |
| Katie | | organizingmoms.com/blog | 29 |
| Caroline Dilbeck | | organize-nashville.com | 25 |
| Kristin Norby | | organizedmom.net/blog | 24 |
| Anne Looser | | minimizeorganizemother.com/blog | 23 |
| Rachel Rosenthal | | rachelrosenthal.co/blog | 23 |
| Helena Alkhas | | apersonalorganizer.com/the-blog | 22 |
| Seng Nickerson | | sengerson.com/category/organization | 21 |
| Mystie | | simplyconvivial.com/blog | 20 |
| Candace Groberg | | organizedmom.net/blog | 19 |
| Rachel | | smartmomsmartideas.com/blog | 17 |
| Amy Mayorga | | minimalistaorganizing.com/blog | 16 |
| Alison Lange | | organizedmotherhood.com/blog-2 | 15 |
| cedreka | | theproductivemomskitchen.com/?page_id=736 | 12 |
| Kat | | corporettemoms.com/category/organization-tips-for-working-moms | 11 |
| Organized With Kids | | organizedwithkids.com/blog | 10 |
| Magan Weber | | organizezenwithmagan.com | 9 |
| Courtney | | thechirpingmoms.com/category/moms/organization | 9 |
| Melissa Corriveau | | lifewithlessmess.com/category/organization | 9 |
| Organizingmomwithcoffee | | organizingmomwithcoffee.com | 7 |
Load 26 to 75
of 75 Bloggers
---
Organizing Mom
Blog Topics
Here is a list of most popular Organizing Mom blog post categories and topics to write about:
| Topic | Number of posts |
| --- | --- |
| Meal Planning | 71 |
| Recipes | 70 |
| Organization | 51 |
| Organizing | 44 |
| Meal Plan | 32 |
| Cold Weather Meals | 31 |
| Dinner Ideas | 31 |
| Family Meals | 31 |
| Dinner Plan | 30 |
| Family Meal Plan | 30 |
| How To Meal Plan | 30 |
| Cleaning | 30 |
| Kids | 29 |
| Week Meal Plan | 28 |
| Weekly Meal Plan | 28 |
| Weekly Meal Planning | 28 |
| 7 Day Family Meal Plan | 27 |
| 7 Day Meal Plan | 27 |
| Organising | 20 |
| Organize | 20 |
---
Category