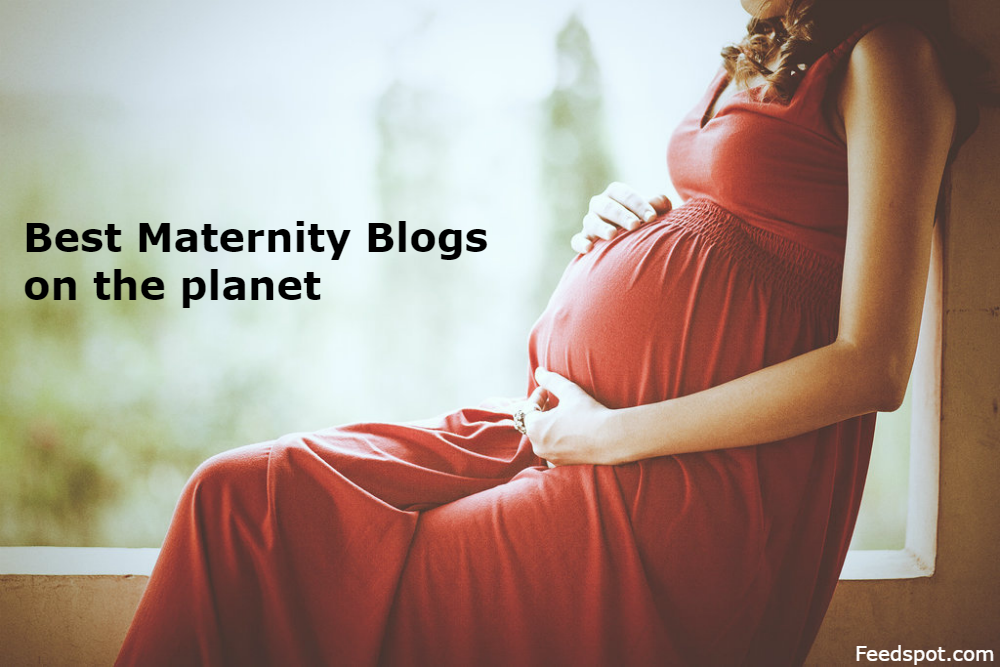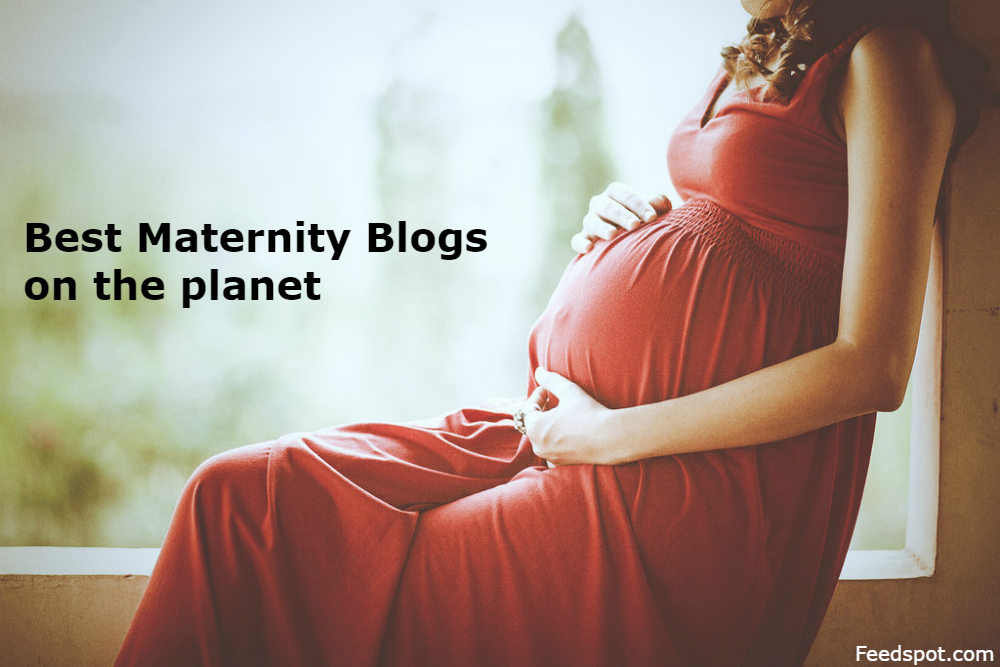 The Best Maternity blogs from thousands of top Maternity blogs in our index using search and social metrics. Data will be refreshed once a week.
If your blog is selected in this list, you have the honour of displaying this Badge (Award) on your blog.
Rank

Blog Name

Facebook Fans

Twitter Followers

Alexa Rank

1

New York, NY

About Blog - Advice and tips for moms-to-be and new parents on pregnancy, nutrition, fitness, exercises, baby care and weight loss.
Frequency - about 29 posts per week

846,097
196,346
35,289
2

India

About Blog - Learn how to be a supermom and nuture the growth and learn of your child. Pre and Post pregnancy blogs teaches you the dos and don't that is necessary for a healthy pregnancy
Frequency - about 3 posts per week

1,064,645
3,815
442,400
3

San Francisco, CA

About Blog - Pregnancy Magazine is the leading monthly magazine for first-time moms. At a time when information about what to buy, what to wear, what's normal and what's healthy is voraciously consumed by first time moms-to-be, Pregnancy Magazine is there to answer. It is fast becoming the most trusted and recognized publication serving the maternity market.
Frequency - about 5 posts per week

721,352
44,211
596,763
4

About Blog - Well Rounded NY is an online destination for trendsetting mamas-to-be, providing inspiration and information that speaks to a cosmopolitan pregnancy.
Frequency - about 13 posts per week

10,848
10,731
610,543
5

About Blog - On this blog you will find posts about infertility, pregnancy, birth, postpartum, breastfeeding, mothering, self-care, natural remedies and so much more.
Frequency - about 1 posts per week

2,093
312
782,358
6

Ankeny, Iowa

About Blog - Erica created her Knocked-Up Fitness for women to stay fit and healthy during all stages of pregnancy, including after baby. Exercise during pregnancy can have enormous benefits to both mom & baby, from having more energy, faster labor & delivery, to bouncing back quickly after baby.
Frequency - about 2 posts per week

64,569
2,587
1,431,958
7

bunmaternity.com/blogs/news ..

About Blog - Motherhood is a journey of discovery. Learn breastfeeding tips, third trimester checklists, nursing style, new mom fitness tips, and lactation boosting recipes!
Frequency - about 1 post per month

25,670
n/a
5,119,902
8

Lehi, Utah

About Blog - The world's first infant health tracker, designed to notify you if your baby's heart rate or oxygen levels fall out of range. And if you are in the last trimester or bringing newborn baby home for the first time then this blog is for you; it has got tips, tricks, facts, and information about maternity and baby care.
Frequency - about 3 posts per week

437,833
13,032
210,917
9

news.google.com/news/section..

Mountain View, CA

About Blog - Comprehensive up-to-date coverage for maternity, aggregated from news sources all over the world by Google News.
Frequency - about 27 posts per week

n/a
212,811
1
10

San Francisco, CA

About Blog - Discussions, news and details about maternity and maternity style by Reddit.
Frequency - about 2 posts per week

1,077,196
463,464
23
11

blog.pinkblushmaternity.com/..

Irvine, CA

About Blog - With the modern mother in mind, PinkBlush has designed stylish, versatile pieces that can be worn from pregnancy to motherhood. At PinkBlush, you will find all of the modern trends in womens fashion, altered to fit your growing bump during every trimester.

613,970
4,072
120,812
12

All of UK

About Blog - Emma's Diary make sure that every mum-to-be and new mum has the information she wants to support her through her amazing experience of pregnancy, birth and early motherhood.

381,117
18,133
273,759
13

About Blog - Thyme Maternity is an international maternity fashion retailer dedicated to ensuring you look and feel your best during & after pregnancy. In this blog there is everything you need from maternity fashion, how to live a healthy pregnancy and latest celebrity bump news.

181,157
3,935
385,376
14

United Kingdom

About Blog - Mum and Baby blog written by Ruth Crilly. This blog is a honest Mum and Baby blog with product reviews, baby diaries and chat about everything from infertility to breastfeeding.

Frequency - about 1 posts per week

155
1,432
1,068,166
15

USA

About Blog - The Baby Chick, is a go-to online resource for all things motherhood created for the modern mom. They cover topics that every mother can relate to; from pregnancy and parenting to products and style.

Frequency - about 4 posts per week

134,152
481
1,210,536
16

New Delhi, India

About Blog - Sitaram Bhartia Institute of Science and Research is a multi-specialty hospital located in South Delhi that is committed to delivering ethical healthcare. It has a special focus on maternity care promoting normal deliveries.
Frequency - about 1 posts per week

1,689
130
1,431,490
17

About Blog - Cake Maternity is empowering women with luxurious, fashion forward maternity and nursing lingerie.

22,285
458
1,591,765
18

London

About Blog - A UK Pregnancy, Parenting and Lifestyle Blog.
Frequency - about 3 posts per week

2,851
7,112
1,658,524
19

momstheword.com/blogs/fashio..

california

About Blog - Mom's the Word bring great style and fashion to pregnant women - helping women look and feel beautiful in a warm, supportive environment by providing expert advice, a wide selection of styles.

Frequency - about 1 post per week

2,179
338
1,340,814
20

Ganeshkhind Road, Pune-411005

About Blog - The health care blog of Oyster and Pearl Hospitals is all about the health care services to solve all your queries. Oyster & Pearl, endeavor to make the 9 months during a woman's pregnancy, as also her post delivery period, absolute worry free and comfortable.

1,755
742
2,232,863
21

Hong Kong

About Blog - Pregnancy, birth and beyond. Their group of midwives and early childhood specialists is a well established team that offers a wide range of services. This includes antenatal classes, labour care, antenatal clinics, mother and baby clinics, postnatal and lactation homevisits, domestic helper training and CPR for parents and helpers.

3,539
254
3,039,078
22

United States

About Blog - Maternity Folks is the ultimate magazine for Moms and to be moms. It is one of the most popular magazine dealing with each and every issues related to pregnancy, maternity care, parenting and many more read daily reviews on best maternity products like maternity clothing and gears, pregnancy related tips and hacks, child care and parenting solutions.

1,569
63
3,270,573
23

Bangalore

About Blog - Ovum Hospitals is the best maternity and child care speciality hospital in Bangalore and provides the finest medical services for all facilities like maternity, delivery, paediatrics and infertility.

Frequency - about 1 post per week

41,883
15
4,022,828
24

yummymummymaternity.co.uk/bl..

Somerset

About Blog - Online supplier of maternity and nursing wear for pregnancy and breastfeeding. They stock a wide range of maternity tops, jeans, special occasion dresses, coats, & more. They also stock smart nursing dresses to breastfeed in, as well as cheap basic feeding tops in a t-shirt style.
Frequency - about 1 post per month

10,329
1,810
3,975,368
25

North America

About Blog - Mumberry is the best maternity workout clothes website. Here you can find supportive, cozy, and cute maternity clothes. Also you can find nutrition tips, workouts and more.
Frequency - about 2 posts per week

1,174
1,044
4,968,031
26

Nashville, TN

About Blog - Ashlie, a Mississippi girl living in Nashville, a lucky wife who's married to her high school sweetheart, and a boy mama x 3. She get through each day with help from Jesus, lots of coffee, and tons of snuggles from her boys. Here you'll find her living out motherhood and sharing things she love.

2,976
2,344
5,272,954
27

Miami

About Blog - A blog by Sandy Bodeau about maternity fashion and styling.
Frequency - about 1 post per week

17,976
822
5,310,638
28

Yarmouth, ME

About Blog - The Fount Collective is a lifestyle publication devoted to the art of being a mother. They believe motherhood deserves to be celebrated, lifted higher, and beheld for the daily devotion it demands. So they created this space to do just that.

2,768
36
6,186,046
29

Pune

About Blog - Touch of life is a informative blog posts on various women health related topics such as gynecology, obstetrics, infertility and so on.

179
n/a
8,968,616
30

Mesquite, TX

About Blog - Amber Balous Photography is a natural light photographer in Mesquite, TX. She specializes in maternity, birth, and child portraiture in the Dallas and Mesquite area.
Frequency - about 1 post per month

589
n/a
9,632,707
31

Johannesburg, South Africa

About Blog - Maternityway is a Maternity wear and Accessories brand. Keeping you looking and feeling good during your pregnancy.

8,097
76
12,250,856
32

About Blog - Heather Johnson shares a reliable advice and information about health and fitness; and occasional narratives about faith, family, and life adventures as a wife, mama to a fur baby, joy seeker, coffee lover, and handbag addict.
Frequency - about 1 post per month

182
1,141
14,288,843
33

venosure.com/blogs/venosureb..

London, England

About Blog - Find everything you need for a happy pregnancy with Venosure great range of maternity tights, compression socks and breast feeding accessories.
Frequency - about 1 post per month

1,851
2,235
14,364,262
34

About Blog - The Pregnancy & Parenting Blog

103
n/a
15,907,639
35

New South Wales, Australia

About Blog - DearBub Blog and Magazine is a new women's health, pregnancy and parenting blog and magazine dedicated to sharing stories that help, heal, and inspire the expectant parents, those trying to conceive, parents, and curious readers alike.
Frequency - about 1 post per month

2,082
931
23,263,591
36

huffingtonpost.co.uk/news/pa..

UK

About Blog - Huffington Post UK parents-to-be has the latest news, advice, information and blogs about fertility, conception and tips on how to try for a baby.
Frequency - about 6 posts per week

1,165,718
182,879
4,502
37

mothering.com/articles/categ..

About Blog - Mothering.com is the largest online destination for parents interested in exploring natural and eco-conscious living — including birth and medical choice, breastfeeding, attachment parenting, gentle discipline, educational alternatives, healthy eating and green products.
Frequency - about 5 posts per week

180,246
125,991
52,730
38

lifewithmylittles.com/catego..

About Blog - Wife, mama, blogger. Writing about pregnancy and parenting and eating way too much delicious food.
Frequency - about 1 post per month

2,163
1,257
496,229
39

3,879
15,011
810,627
40

mybaba.com/section/pregnancy-3

Chelsea, London

About Blog - My Baba is a parenting blog with expert tips and advice on parenting and pregnancy including guides and reviews of the latest baby kit and style for mums, you'll find the website a one-stop-shop for advice and information.
Frequency - about 2 posts per week

28,937
10,427
913,577
41

London

About Blog - Baby London is the stylish must-have for London parents. With up to the minute editorial content on the latest expert advice, products and trends for both bump and baby.
Frequency - about 1 posts per week

8,618
4,581
1,101,218
42

plussizebirth.com/category/blog

About Blog - There are unique challenges women face when they are plus size and pregnant. The Plus Size Birth website is here to support women every step of the way. Providing plus size women resources to have a healthy and empowered pregnancy and beyond!

179,355
2,558
1,290,815
43

mummylala.co.uk/category/pre..

UK

About Blog - A UK pregnancy, family and lifestyle blog written by Laura, a stay at home mama based in Surrey.
Frequency - about 1 post per month

1000
4,484
2,530,049
44

newmummyblog.com/category/pa..

South West

About Blog - A pregnancy, parenting, lifestyle & home blog in Gloucestershire.
Frequency - about 1 posts per week

413
8,136
2,612,900
45

thenaturalparentmagazine.com..

Australasia

About Blog - The Natural Parent Magazine is a beautiful, high quality printed publication with reative and modern take on parenting is at once aspirational and accessible, encouraging parents to cultivate a loving and respectful relationship with their child.
Frequency - about 3 posts per week

152,962
1,143
3,060,533
46

bojanakorach.com/blog/catego..

Chicago, IL

About Blog - Bojana Korach Newborn Photography Chicago, is an award winning lifestyle portrait photographer specializing in newborn, family, maternity, baby and child photography in Chicago.
Frequency - about 1 post per month

463
18
8,339,556
47

alysefrenchphotography.com/c..

Houston, TX

About Blog - Alyse is a wedding, maternity and portrait photographer based out of the upstate and central New York regions.
Frequency - about 1 post per month

2,631
458
14,478,197
48

1,985
n/a
23,685,949
49

About Blog - Jordan created this blog to provide a place where parents and parents-to-be could come for real, evidence-based information, regarding pregnancy and birth – whilst using this platform to vent out my opinions on important topics; hopefully drawing in some like-minded readers!
Frequency - about 1 post per week

n/a
n/a
n/a
50

Yorkshire and The Humber, England

About Blog - Maternity fitness leggings for pregnancy & postpartum to stay comfortably active.
Frequency - about 2 posts per week

232
43
n/a
51

About Blog - Queen Bee is an exclusive online maternity boutique that stocks the largest range of designer maternity fashion from around the globe.

n/a
n/a
n/a
52

About Blog - DIY maternity is a project to create great DIY ideas, tips, tutorials & sewing patterns for making your own maternity and nursing wear. An ongoing project by designer Megan Nielsen to create the best DIY maternity ideas, tips, tutorials & sewing patterns.

2,478
249
1,553,920
53

India

About Blog - Momzjoy.com's blog is dedicated to all the super moms and super moms-to be. From tidbits on maternity fashion,health,personal care and style, we have it all. Feel empowered, confident, stylish and beautiful during this amazing phase of pregnancy and post pregnancy!

31,132
389
1,647,295
54

bumpaliciousmaternity.co.uk/..

Birmingham, England

About Blog - Bumpalicious Maternity is all about celebrating beauty in pregnancy. They are here to help you look and feel fantastic at this unique and special time. They offer a wide range of maternity wear but specialise in maternity dresses whether this be maternity occasion dresses or maternity office dresses.

1,161
459
4,643,174
These blogs are ranked based on following criteria
Google reputation and Google search ranking
Influence and popularity on Facebook, twitter and other social media sites

Quality and consistency of posts.

Feedspot's editorial team and expert review
Top 50 Maternity Blogs Winners
CONGRATULATIONS to every blogger that has made this Top Maternity blogs list! This is the most comprehensive list of best Maternity blogs on the internet and I'm honoured to have you as part of this! I personally give you a high-five and want to thank you for your contribution to this world.
If your blog is one of the Top 50 Maternity blogs, you have the honour of displaying the following badge on your site. Use the below code to display this badge proudly on your blog. You deserve it!:
<a href="https://blog.feedspot.com/maternity_blogs/" title="Maternity Blogs"><img src="https://blog-cdn.feedspot.com/wp-content/uploads/2017/02/maternity-50-transparent_216px.png" ></img></a>
Tags: maternity rss feeds