35 Best Intuitive Eating Blogs and Websites
Follow Top 35 Intuitive Eating Blogs from one place on Feedspot Reader
The
best Intuitive Eating blogs
from thousands of blogs on the web and ranked by traffic, social media followers & freshness.
more
Ranking is based on
Relevancy
Blog post frequency, freshness, total posts
Social media follower counts and engagements
Domain authority
How old the blog is
How is this list made?
There are several ways we discover new blogs.
Publishers submit their blogs on Feedspot using the form on this page.
We have a research team who does extensive research on google and social media platforms to discover new influencers.
Feedspot has in-house media monitoring tools for discovering bloggers in several niche categories.
Our expert editorial team reviews each blog before adding it to a relevant category list. Blogs covering industry insights, news and personal opinions are given higher rankings than those promoting their own brand or products.
We routinely remove inactive blogs and those which are no longer relevant to the list. List is updated as we receive new blog submissions and re-ranked every few weeks.
less
Intuitive Eating Blogs
Here are 35 Best Intuitive Eating Blogs you should follow in 2023
Hi! I'm Anne, and I started this healthy lifestyle blog back in 2009 as a way to inspire others to lead happier healthier lives. I want people to ...see that eating nutritious food and staying active doesn't have to be complicated - and can even be fun! On this blog, you'll find a mix of daily life, easy recipes, quick meal ideas, running & race recaps, adventures in motherhood, active travel, nutrition tips, and more.more
fannetasticfood.com
Facebook 10.5KTwitter 16.4KInstagram 20K Frequency 1 post / week FeedSpot 1.3K Posts 71 DA 57 Location US Get Email Contact
Kara is a nationally recognized and award-winning registered dietitian nutritionist, certified intuitive eating counselor, yoga teacher, and the owner... of Kara Lydon Nutrition. Her blog features delicious, nourishing seasonal recipes and simple strategies for a well-nourished life, and has been featured in countless national online publications.more
karalydon.com/blog
Facebook 10.6KTwitter 10K Frequency 1 post / day FeedSpot 3 Posts 21 DA 56 Location UK Get Email Contact
I'm Crystal Karges, Registered Dietitian Nutritionist and mama of five specializing in intuitive eating for mothers & families. I'm passionate...ly committed to helping you and your children enjoy freedom with food as a family.more
crystalkarges.com/..
Facebook 1.5KTwitter 1.4K Frequency 3 posts / month FeedSpot 139 Posts 34 DA 43 Location US Get Email Contact
I am Colleen. I'm not a regular dietitian. I'm an Intuitive Eating dietitian. So I'm never gonna tell you to track your food intake or for...ce foods you don't like, I boldly believe that food should be fun and even joyful, and I know that dieting and food obsession robs us of that joy.more
colleenchristensen..
Frequency 1 post / week FeedSpot 3 Posts 30 DA 42 Get Email Contact
The Joy of Eating Blog by Registered Dietitian & Nutritionist Rachael Hartley is your online resource for fresh and creative recipes, intuitive eating..., and non-diet support. My team and I have worked with hundreds of people, helping them heal their relationship with food and live a well-nourished life. As non-diet dietitians, we are here to listen and provide the support and tools you need to eat with confidence.more
rachaelhartleynutr..
Facebook 5K Frequency 2 posts / month FeedSpot 895 Posts 59 DA 49 Location US Get Email Contact
Discover healthy recipes, nutrition information, fitness motivation, and everyday inspiration for the body and mind. I'm Katie Hake, a Registered ...Dietitian and Fitness Professional with a passion for helping people find their fierce. Eliminate the rigid, all-or-nothing mindset that once controlled you and replace it with one that celebrates life's small wins to let you grow.more
katiehake.com/blog
Facebook 855 Frequency 2 posts / month FeedSpot 6 Posts 79 DA 25 Location US Get Email Contact
Hey there, I'm Hannah. Otherwise known on the internet as 'Dietitian Hannah'. I'm a Midwesterner, life-long learner, wife, dog mom, and self-p...roclaimed foodie. I am also a Registered Dietitian Nutritionist and ACE Certified Personal Trainer, meaning I get to help people with both their nutrition and fitness goals! Best job ever! My goal is to provide you with the tools you need to finally make peace with food and eat in a more balanced way.more
healthwithhannaht...
Facebook 1.4K Frequency 3 posts / month FeedSpot 3 Posts 38 DA 8 Location US Get Email Contact
Hi, I am Jenna. I'm a pasta-eating, compulsive-reading, horror movie-watching, cat-worshiping, drag queen fangirl who also happens to be a certifi...ed Intuitive Eating counselor, nutrition therapist, author, and meditation teacher. I'm a grown-up weirdo who never trusted my body or my own intelligence until I got sober, quit dieting, and started meditating. I want to help you stop questioning your eating, feeling guilty and ashamed, and hating your body so that you can learn what it means to trust yourself and be fully in your own life.more
jennahollenstein.c..
Facebook 1.2K Frequency 1 post / week FeedSpot 3 Posts 18 DA 33 Get Email Contact
Victoria Myer's website exists to give you a safe space to pursue wellness without having to be bombarded with messages about losing weight, chang...ing your body, and dieting. You can expect to find information and education here on intuitive eating, holistic health, and wellness, body image, motherhood, and more.more
victoriamyers.net/..
Frequency 20 posts / year FeedSpot 3 Posts 28 DA 22 Get Email Contact
Hi, I'm Elizabeth Harris, I help women who are tired of feeling guilt, stress, or frustration about their eating habits or bodies choose nourishin...g foods and build lifelong healthful habits so they never have to diet again, feel good about their wellness choices and experience body image healing, and show up like an energized superstar for everyone and everything else they care about.more
elizabethharrisnut..
Facebook 559 Frequency 4 posts / month FeedSpot 3 Posts 16 DA 8 Location US Get Email Contact
Cristel brings her personal and professional experience to coach clients to have a healthier and more peaceful relationship with their food and body, ...as well as to have a better, more fulfilling, and satisfying meal balance throughout their busy schedules. Her blog is full of nutrition, intuitive eating, & health at every size talk, as well as food tips, tricks, and tidbits. You'll also find a lot of recipes, motivational posts, and a glimpse into her programming and services as a registered dietitian.more
nutrifoodie.ca/blog
Facebook 803 Frequency 1 post / month FeedSpot 3 Posts 9 DA 21 Location Canada Get Email Contact
Rachel Molenda is a globally recognized mindset coach motivational speaker, award-winning podcast host of the late Fill Your Cu podcast, and content... creator. Through all of the hats, Rachel has worn and will continue to wear, her mission remains the same: to help people to come home to their most authentic selves, rewrite their reality, and Do The Damn Thing.more
rachelmmolenda.com..
Frequency 1 post / quarter FeedSpot 3 Posts 22 DA 33 Get Email Contact
ThrivInspired Nutrition's compassionate, non-diet approach, based on principles of mindful and intuitive eating, can help you get there. Our missi...on is to empower individuals to optimize their health and well-being by nourishing a peaceful, joyful, and attuned relationship to food, body, and self.more
thrivinspirednutri..
Facebook 178 Frequency 1 post / quarter FeedSpot 3 Posts 19 DA 14 Get Email Contact
We believe that too many of us are focused on the number we see on a scale. So many of us have had our views warped by the healthcare industry, diet c...ulture, the patriarchy, and capitalism and we've lost all sense of what our bodies should be. Our philosophy is that you should be able to enjoy the body you have - right now - while you are living.more
happyvalleynutriti..
Facebook 321 Frequency 2 posts / month FeedSpot 3 Posts 24 DA 11 Get Email Contact
We are weight-inclusive dietitians with a shared passion for helping individuals heal from eating disorders and disordered eating. While working in pr...ivate practice, we recognized the need for specialized care in the community. With shared values of compassion, connection, and respect, we created The Nourish Collective as a safe place to support individuals heal their relationship with food and their bodies. We empower our clients to connect with their inner wisdom and strength to create a full and joyful life.more
thenourishcollecti..
Frequency 3 posts / quarter FeedSpot 3 Posts 16 DA 9 Get Email Contact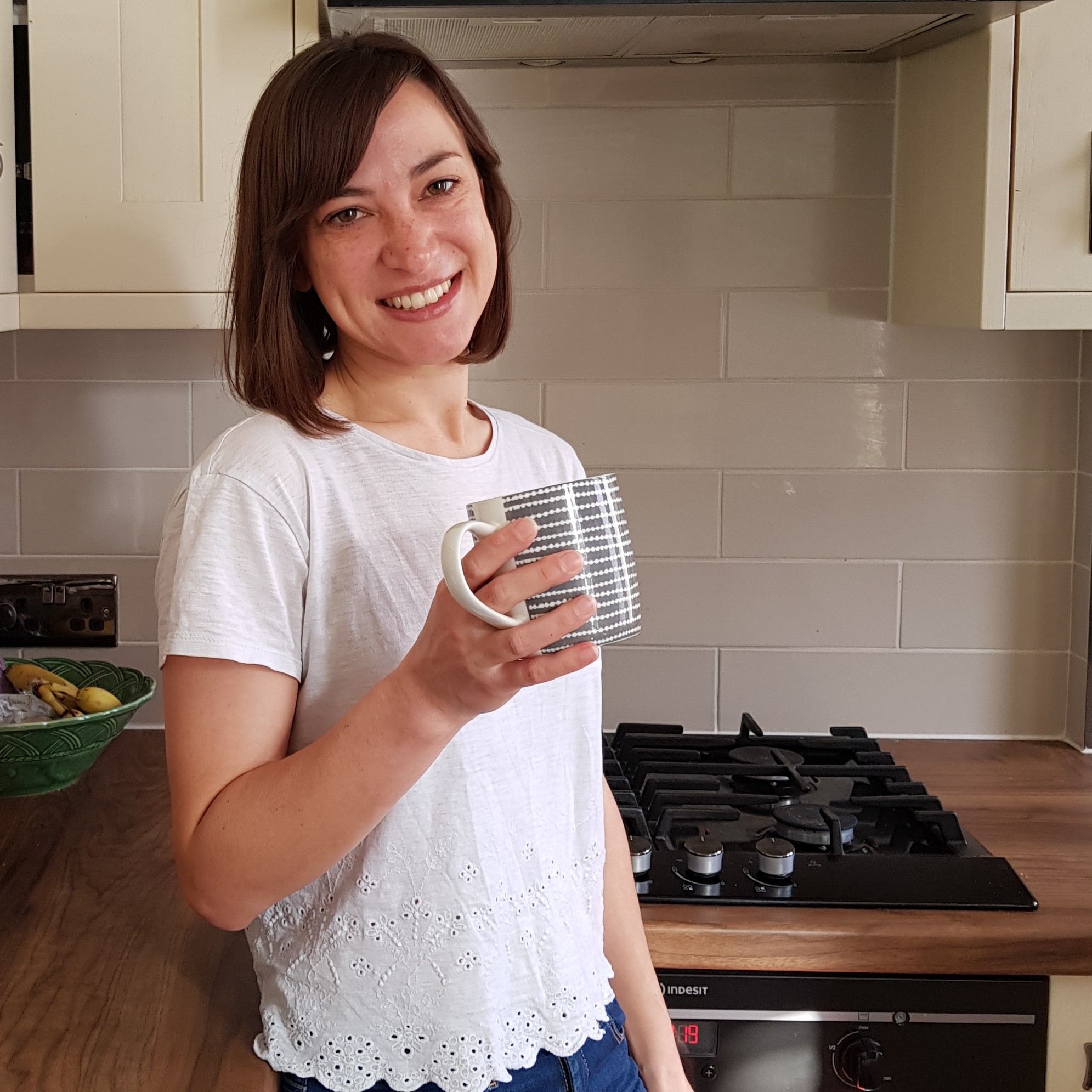 Intuitive eating and non-diet nutrition articles. Emma is a non-dietitian dietitian who specialises in intuitive eating, binge and emotional eating an...d eating disorders. She is the founder of Food Life Freedom and the host of the Food & Life Freedom Podcast. This blog is your go-to resource to build a healthy relationship with food and your body.more
foodlifefreedom.co..
Facebook 323 Frequency 1 post / month FeedSpot 3 Posts 14 DA 12 Location UK Get Email Contact
Hello and welcome to my website you beautiful human! I am Kirsty, a registered dietitian based in the U.K. I am registered with the Health & Care Prof...essions Council, a full member of the British Dietetic Association in addition to being a member of the Gastroenterology Specialist Group and the Maternal and Fertility Nutrition specialist group. My goal is to help you to feel comfortable and confident in your body right from the beginning.more
yourhealthandlifes..
Facebook 177 Frequency 1 post / quarter FeedSpot 3 Posts 17 DA 6 Get Email Contact
I'm Laura, a Registered Nutritionist and Intuitive Eating Counsellor based in London. I help people figure out their issues with food, sort throug...h confusing diet advice and help people get their shit together around food. Get the latest nutrition articles, podcasts, and recipes in my blog.more
laurathomasphd.co.uk
Facebook 508Twitter 10.6K Frequency 14 posts / year FeedSpot 3 Posts 16 DA 42 Location UK Get Email Contact
Christy Harrison, MPH, RD, CEDS is a journalist, registered dietitian, and certified intuitive eating counselor. Since 2013 Christy has produced and h...osted Food Psych, a weekly podcast exploring people's relationships with food and paths to body acceptance. It regularly ranks as one of Apple's top 100 Health podcasts, reaching tens of thousands of listeners worldwide.more
christyharrison.co..
Facebook 15.6KTwitter 14.8K Frequency 6 posts / year FeedSpot 3 Posts 17 DA 54 Location US Get Email Contact
Hi and welcome to the Real Life RD, a blog dedicated to helping women find true & peace with food and their body, without diets or programs, or protoc...ols. I am Robyn, a non-diet dietitian and nurse practitioner helping women find peace with food, accept their natural body size and heal from hormonal issues and period problems. I talk a lot about moving, eating, and living intuitively so you can be well hormonally and live a fulfilling life in line with your values.more
thereallife-rd.com
Twitter 1.7KInstagram 37.8K FeedSpot 402 Posts 40 DA 43 Location UK Get Email Contact
I'm a registered dietitian, certified intuitive eating counselor, food and body liberation coach, and the author of Unapologetic Eating. Here I sh...are my thoughts, break down the science, and provide you with practical tips and resources for living your most authentic, unapologetic life.more
alissarumsey.com/blog
Facebook 3.3KTwitter 4.9KInstagram 24.9K Frequency 6 posts / year FeedSpot 1.4K Posts 67 DA 55 Location US Get Email Contact
My name is Jill Merkel and I am an anti-diet, weight-inclusive Registered Dietitian & Certified Intuitive Eating Counselor specializing in body image,... chronic dieting, disordered eating, and sports nutrition. I practice from a weight-neutral, inclusive perspective, which means I believe all bodies are good and everyone deserves respect, care, and acceptance. You are the expert of you.more
jillmerkelrd.com/blog
Facebook 580Twitter 916 Frequency 2 posts / quarter Posts 9 DA 17 Location US Get Email Contact
I'm Stephanie Dodier, a clinical nutritionist, intuitive eating expert, podcast host, and creator of the Going Beyond The Food method, which was b...orn from my own journey with chronic dieting & body image and has since grown into a global movement.more
stephaniedodier.co..
Facebook 6.4K Frequency 1 post / quarter FeedSpot 3 Posts 20 DA 33 Get Email Contact
Hey! We are Cassie & Ariana, Aussie and Canadian dietitian besties, diet culture dropouts, and avid pizza connoisseurs. We're also the co-founders... of Embody Health London where we have helped thousands of women feel worthy in their bodies and (finally) achieve food freedom - for good! Our food behaviors and health are inextricably linked to our psychology and are deeply rooted in our belief systems, social health, environmental health, mental health, socio-economic status, and genetics. In short, we are all unique and so should our approach to health and well-being.more
embodyhealthlondon..
Twitter 130 Frequency 2 posts / quarter FeedSpot 3 Posts 10 DA 19 Location UK Get Email Contact
Molly is a Certified Health Coach and Nutritionist based in Portland, OR and takes clients throughout the U.S. She received her education from the Ins...titute for Integrative Nutrition in New York City, and is also trained in emotional and intuitive eating. Molly uses her knowledge and passion for nutrition to educate her clients on how eating whole foods can lead to a better metabolism, reduced stress, increased energy, balanced cravings, and better health.more
balancebymolly.com..
FeedSpot 3 Posts 17 DA 18 Get Email Contact
Hey! It's Elisa! I'm an Eating Disorder Recovery Coach helping people recover from various eating disorders, and extreme dieting behaviors and... helping them return to intuitive eating. My approach to recovery is combined with nutritional rehabilitation, intuitive eating practices, brain retraining, and un-brainwashing from diets and restrictive behaviors.more
followtheintuition..
Facebook 1.9KInstagram 9.2K Frequency 3 posts / year FeedSpot 745 Posts 57 DA 24 Location Estonia Get Email Contact
Hi. I'm Carla, a Registered Associate Nutritionist and Director of Wild Healthy Nutrition. I help people sort through the information they've ...been told about their health and their bodies. My approach to nutrition is evidence-based and person-centered. It is informed by nutritional science at its foundation and rounded out with the Health at Every Size approach. I am a certified Intuitive Eating counselor and use a non-diet framework to help my clients repair their relationship with food, re-learn hunger and satiety cues and unlearn restrictive and punitive food rules.more
wildhealthy.com/blog
FeedSpot 3 Posts 8 DA 12 Location Ireland Get Email Contact
I am Stephanie Dorfman. I was not always the anti-diet, Intuitive Eating registered dietitian that you are meeting today. I went through the same weig...ht-focused nutrition education that all dietitians do - but a few years ago when I learned about Intuitive Eating, something clicked. I re-learned and re-understood why I became a dietitian - and it is to help heal people's relationship with food and ditch diet culture for good!more
stephaniedorfmannu..
Frequency 4 posts / year FeedSpot 4 Posts 4 DA 10 Location US Get Email Contact
Hi! I'm Britt Richardson, a Vermont-based registered dietitian who loves food and lives without restrictions or food rules. I was born to help you... learn to do that, too! As a non-diet dietitian with a science-based approach, I use a weight-inclusive approach to help you break free from dieting and diet culture.more
afullbite.com/intu..
Frequency 1 post / quarter FeedSpot 3 Posts 9 DA 6 Get Email Contact
Howdy! I'm Kelsey, the 21st Century R.D. I am a Northern New Hampshire gal who loves food and adventure! I live in a converted 1999 International ...Bluebird School Bus with my boyfriend Thomas & our pups: Ellie & Buster. I love cooking, strength training, margaritas, yoga, traveling, eating, and dismantling diet culture! I provide compassionate, person-centered, science-backed nutrition and wellness counseling utilizing the Health At Every Size & Intuitive Eating approaches.more
21stcenturyrd.com/..
Facebook 204 Frequency 3 posts / year FeedSpot 3 Posts 20 DA 7 Get Email Contact
Return Home to You
centreforintuitive..
Frequency 7 posts / year FeedSpot 3 Posts 10 DA 1 Get Email Contact
---
Intuitive Eating
Bloggers
Top Authors, Journalists, and Publishers covering Intuitive Eating.
Get Spreadsheet.
| Blogger Name | Email | Blog Link | Total Blog Posts |
| --- | --- | --- | --- |
| Anne | | fannetasticfood.com | 60 |
| Rachael Hartley | | rachaelhartleynutrition.com/blog | 40 |
| Elisa | | followtheintuition.com/blog | 28 |
| Alissa Rumsey | | alissarumsey.com/blog | 25 |
| Stephanie Dodier | | stephaniedodier.com/blog | 20 |
| Dietitian Hannah | | healthwithhannaht.com/blog | 20 |
| Crystal Karges, Ms, Rdn, Ibclc | | crystalkarges.com/blog | 20 |
| Victoria Myers | | victoriamyers.net/blog | 20 |
| Emilee Fry | | katiehake.com/blog | 20 |
| Kelsey Mccullough | | 21stcenturyrd.com/food-for-thought-blog | 20 |
| Rachel Molenda | | rachelmmolenda.com/blog | 19 |
| Colleen | | colleenchristensennutrition.com/blog | 19 |
| Amanda Mittman, Ms, Rdn, Ldn | | happyvalleynutrition.com/blog | 18 |
| Christy Harrison | | christyharrison.com/blog | 17 |
| Molly Alliman | | balancebymolly.com/blog | 17 |
| Robyn | | thereallife-rd.com | 17 |
| Dietitian Kirsty | | yourhealthandlifestyle.co.uk/blog | 14 |
| Dana Notte | | thrivinspirednutrition.com/blog | 13 |
| Fionabray | | laurathomasphd.co.uk | 13 |
| Kara Lydon | | karalydon.com/blog | 12 |
| Embodyhealthlondon | | embodyhealthlondon.com/blog | 10 |
| Kalin Herbach | | thenourishcollective.ca/blog | 10 |
| Britt Richardson | | afullbite.com/intuitive-eating-blog | 9 |
| Cristel | | nutrifoodie.ca/blog | 9 |
| Monique Jephcote | | centreforintuitiveeating.com.au/blog | 9 |
Load 26 to 100
of 169 Bloggers
---
Intuitive Eating
Blog Topics
Here is a list of most popular categories and topics covered by Intuitive Eating blogs.
| Topic | Number of posts |
| --- | --- |
| Recipes | 16 |
| Intuitive Eating | 9 |
| Wellness | 8 |
| Snacks | 7 |
| Lifestyle | 4 |
| Nutrition | 4 |
| Travel | 3 |
| Breakfast | 3 |
| Mental | 3 |
| Child Feeding | 2 |
| Mindful Eating | 2 |
| Healthy Kids | 2 |
| Eating Disorders | 2 |
| Eating Disorder Recovery | 2 |
| Kristin Neff | 1 |
| Self Compassion Self Love | 1 |
| Self Compassion Bulimia Recovery | 1 |
| Journaling Prompts | 1 |
| Eating Disorder Recovery Mental Work | 1 |
| Eating Disorder Recovery Mental Rewiring | 1 |
---
Category