Promote Your Instagram Profile
Get more people to visit your Instagram profile by featuring it in the list below. Helps you grow your business, your influence, or your audience. Submit your instagram profile below if you want to grow your traffic and revenue.
Submit your Instagram profile
Hunting Instagrammers
1. Cameron Hanes
Bio Bowhunter #keephammering 🔨🔨🔨 Instagram Handle @cameronrhanes Instagram Followers 1,000,000
2. Tim Kennedy
Bio Entrepreneur, BJJ black belt, UFC fighter, Green Beret, Sniper, TV host, speaker. Mostly I'm just unapologetically American! This is my ONLY account. Instagram Handle @timkennedymma Instagram Followers 905,800
3. Steven Rinella
Bio Avid outdoorsman, conservationist, writer, and founder @meateater. Behind the scenes podcast video with Luke Combs available at the link below Instagram Handle @stevenrinella Instagram Followers 815,100
4. Hannah Barron
Bio 24 AL The Catfish Girl 🐋 #GetBit Hunting, Fishing, Noodling, Bowfishing YouTube Link Below 🤗 TikTok & SnapChat: hannahbarron96 Instagram Handle @hannahbarron96 Instagram Followers 786,200
5. Chadmendes
Bio I'm the people's champ right out the deer camp. Owner of Finz and Featherz Guide Service @finzandfeatherzguides #countryboy Instagram Handle @chadmendes Instagram Followers 756,000 Location Alabama, United States
6. Eva Shockey Brent
Bio | Family | Outdoors | Health | Home| | Mama | Blogger | Author | Creator| ⬇️ You don't want to miss this ⬇️ Instagram Handle @evashockey Instagram Followers 554,100 Website https://evashockey.com Location United States
7. Buck Commander
Bio Official IG of Buck Commander®️ 🦌 #BuckCommander 🚨: New Episode ⤵️ Instagram Handle @officialbuckcommander Instagram Followers 436,900 Website https://buckcommander.com Location United States
8. Katie Van Slyke-Mabry
Bio God•Hunting•AQHA BowTech Burris Optics @groovelife-KVS16 @vexilbrand-KVS15 @yeehawcowboy:KATIV13 @orcacoolers&@outdoorpregame/@primaltreestands:KVS20 Instagram Handle @katievanslyke Instagram Followers 331,700
9. Remi Warren
Bio TV host, guide, writer, nomad. Living off wild meat. I take the pictures I am in, but I think of them as sophisticated selfies. #livewildhunthard Instagram Handle @remiwarren Instagram Followers 323,700 Website https://remiwarren.thehunter.com
10. Casey LaVere
Bio I like pictures! linktr.ee/Caseylavere Instagram Handle @caseylavere Instagram Followers 299,900 Location United States
11. John Dudley
Bio Professional Archery Athlete, Elite Level Coach, Passionate Cook, Bow Guru dedicated to teaching archery to the world! www.nockonarchery.com Instagram Handle @nockontv Instagram Followers 292,700 Website https://nockonarchery.com
12. Bowmar Bowhunting
Bio @bowmar_archery YT Channel: Bowmar Bowhunting @joshbowmar @sarah_bowmar 👇🏼 👇🏼AFRICA HUNT GIVEAWAY!!👇🏼👇🏼 👇🏼👇🏼Click here to subscribe 👇🏼👇🏼 Instagram Handle @bowmarbowhunting Instagram Followers 280,800 Location United States
13. Courtney LeVesque
Bio Personal Trainer | Writer | Podcaster Helping you live your best life and #ENJOYtheJourney👇🏼 Instagram Handle @heroutdoorjourney Instagram Followers 266,000
14. Kendall Jones
Bio Hunter | Christian | Outdoors | Family | Texan "Do it with passion or not at all." Tag & Follow #kendalljones Watch KJ on YouTube ⬇️ Instagram Handle @_kendalljones_ Instagram Followers 240,100 Website https://www.thekendalljones.com Location Cleburne, Texas, United States
15. Jennifer
Bio 𝕃𝕚𝕧𝕖 𝕝𝕚𝕗𝕖 𝕥𝕠 𝕥𝕙𝕖 𝕗𝕦𝕝𝕝𝕖𝕤𝕥💯 𝐇𝐮𝐧𝐭•𝐅𝐢𝐬𝐡•𝐅𝐢𝐭𝐧𝐞𝐬𝐬 📍➶➶ 𝐅𝐋 ➷➷ 🏹🎣🦌🐗🦃🐊 Instagram Handle @huntress_jen7 Instagram Followers 199,900 Location Florida, United States
16. Taylor Drury Land
Bio 🦌 @druryoutdoors 📲 Drury Social Media Manager 📺 @outdoorchanneltv Host + Cast 💍 Wifey to @austin__land 🏹 Hunter 🌲 Outdoors 🍴 Foodie 💛 Family SHOP👇🏼 Instagram Handle @taylordrury Instagram Followers 166,800
17. Allie Butler
Bio Believer | Outdoors lover | Hunter | Traveler | KY 💛🦌 Instagram Handle @alliembutler Instagram Followers 165,900 Location Kentucky, United States
18. Alyssa Hall
Bio 📍 24 | Sweet Home AL 🌲 Hunting | Fishing | Noodling 🏹 @ritonoptics | @dsghunt | @savagearms 🎥 TikTok 794K | YouTube 15K | Facebook 44K Instagram Handle @alyfromalabama Instagram Followers 153,200 Location Alabama, United States
19. Travis T-Bone Turner
Bio Bone Collector,Realtree Roadtrip co-host. WTU spokesman, Archery Guru, Christian, Hunter, Family, Outdoorsman 🔴TURN ON NOTIFICATIONS🔴 #tboneoutdoors Instagram Handle @tboneoutdoors Instagram Followers 152,000 Website http://tboneoutdoors.com Location Hogansville, Georgia, United States
20. Janis Putelis
Bio Family man, environmentalist, conservationist, outdoorsman, producer MeatEater TV Instagram Handle @janis_putelis Instagram Followers 150,700
21. Courtney
Bio Hunter | Angler | Outdoor Enthusiast 🎯 ⇣ #learnwithme #swc ⇣ Instagram Handle @sportswomancourtney Instagram Followers 149,400 Website https://www.sportswomancourtney.com Location Fayetteville, Arkansas, United States
22. Kendall Gray
Bio #Jesus #GrayGang 🔻⛄️YOUTUBE⛄️🔻 Instagram Handle @kendallgray1 Instagram Followers 147,900 Location United States
23. Nick Mundt
Bio Co-host of @officialbonecollector on @outdoorchanneltv Loves to chase Mother Natures elusive creatures Husband to @mallorymundt Instagram Handle @nickmundt Instagram Followers 135,000
24. Levi
Bio Bow Life TV 🙏Washed in the Blood🎚 💙Daddy to Landon & Jaxon 😍Husband to @bowlife_sam04 🏆13 Time World Champ 🥇13 Time SOY 🏅60 National Wins Instagram Handle @bowlife_levi Instagram Followers 131,000
25. Igor
Bio ➡️🐗🦊Hunting🌿🍀 Instagram Handle @hunting_igor Instagram Followers 3,278 Location Croatia
26. Eric Chesser
Bio YOUTUBER 📷 @gethushin 🦌 🏹 @outfitd_ 💪🏼 New Video 👇🏼 Instagram Handle @eric_chesser Instagram Followers 126,400
27. Sarah Beth Lawhorn
Bio Ohio Outdoorswoman @lethal.lawhorn Health & Fitness 💪🏼 #iam1stphorm Embrace life |Love others |Be Positive All glory to God🙏🏼 Eph 2:8 My links ⬇️ Instagram Handle @sarahbeth.lawhorn Instagram Followers 120,200 Location Ohio, United States
28. Randy Newberg
Bio 📺 Host of Leupold's @freshtracks_tv w/ Randy Newberg. Seasons 2, 3, 4, 5, 6 & 7 on Amazon Prime Video 24/7. Buy gear & click to find all links 👇👇 Instagram Handle @randynewberghunter Instagram Followers 119,800 Location United States
29. Donnie Vincent
Bio Explorer, biologist, conservationist, and sportsman. A story of ancestral heritage, native respect, and a desire to live strongly. Instagram Handle @donnie_vincent Instagram Followers 119,700 Website https://www.donnievincent.com Location Hudson, Wisconsin, United States
30. Allie D'Andrea
Bio 📧: Outdoorsallie@gmail.com Co-Owner of @wornandweathered Co-Founder of @artemis_sportswomen YouTube Creator 🎥: Outdoors Allie Instagram Handle @outdoors_allie Instagram Followers 118,000
31. Jenn Danella
Bio 📍 Pennsylvania Sportswoman 🏹 Team DSG Hunt @dsghunt Instagram Handle @jenniferdanella Instagram Followers 109,100 Website http://jenndanella.com
32. Don and Kandi Kisky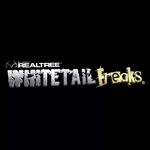 Bio Whitetail Freaks hosted by Don and Kandi Kisky on Outdoor Channel. ———————— #whitetailfreaks @whitetailfreakstv Instagram Handle @whitetailfreakstv Instagram Followers 105,100
33. Mark Kenyon
Bio Author of That Wild Country, host of Wired To Hunt podcast, and MeatEater Inc. team member. Hunter, conservationist, angler, explorer. Instagram Handle @wiredtohunt Instagram Followers 103,400
34. Larysa Switlyk
Bio Host of @unleashedglobaladventures on Pursuit Channel, & Women's Outdoor Network on Roku! © 2013-2020 Larysa Unleashed, LLC. All Rights Reserved. Instagram Handle @larysaunleashed Instagram Followers 100,400
35. Beka Garris
Bio Bowhunter | Mama | Wife 🇺🇸 @beararcheryproducts @dsghunt ⬇️ Instagram Handle @bekagarris Instagram Followers 99,200 Website https://wbp13046.wixsite.com/bekagarris
36. Aron Snyder
Bio President at Kifaru international Host of the Kifarucast podcast (check us out on iTunes, podbean and Spotify) #kifarulife #kifarucast #strugglestick Instagram Handle @aron_snyder Instagram Followers 97,800
37. Leann
Bio SYDNEY BROADAWAY——— Wild Sheep Foundation - Membership Manager Montana Ducks Unlimited - Web Master ⬇️🍿WATCH @wildliferstv MULE DEER HUNT🍿⬇️ Instagram Handle @sydneyleann40 Instagram Followers 95,800 Location United States
38. Nikki Boxler
Bio Farm Built™️ 💻 Digital Marketer 🌱 Agvocate #BuyLocal and #ThankaFarmer boxlermaple.com Instagram Handle @nikkiboxler Instagram Followers 92,100
39. Melissa Bachman Bearshield
Bio 📺Host-Winchester Deadly Passion 🎥Sun 11:30 am ET @sportsmanchannel 🏹Hunter 👨‍👩‍👧‍👦Family of 6 🐕 @porkchopwashere @ribeyewashere 💍 @benbearshield Instagram Handle @melissa_bachman Instagram Followers 92,000 Website http://melissabachman.com Location South Dakota, United States
40. Trent Cole Jr.
Bio 12yr NFL Alum. Husband. Father. Outdoorsman. Entrepreneur. Farmer. @blitz_tv Host & @blitztvfishing and Content Creator. Watch my videos ⤵️⤵️⤵️ Instagram Handle @colebuck58 Instagram Followers 85,000 Website https://www.coleoutdoors.com Location United States
41. Fred Eichler
Bio Hunter, Guide & Trapper. Has taken all 29 North American big game species with a recurve bow. #everythingeichler #fulldrawoutfitters Instagram Handle @fredeichler Instagram Followers 83,500 Location Colorado, United States
42. Blake Garrett
Bio Land Agent 👉 @mwlandgroup Content Creator 👉 @unfiltered_outdoors Content Creator 👉 @full_draw_adventures TikTok 👉 theblakegarrett8 Instagram Handle @theblakegarrett Instagram Followers 80,600
43. Jana Waller
Bio Host/Skull Bound TV~9 yrs on Sportsman Channel, Now FREE Skull Bound Chronicles-CarbonTv! Skull artist, bows🏹, guns, writer, conservationist. MT.❤️🇺🇸 Instagram Handle @skullboundtv Instagram Followers 79,900
44. Ashley Nicole Hall
Bio Wife | Hunter | 🏹 fisher | Dog mom "What doesn't kill you, makes you stronger." @turningpointusa Ambassador 🇺🇸 ⬇️ Learn more about treestand safety Instagram Handle @ashleyhalloutdoors Instagram Followers 79,500
45. Corey Jacobsen
Bio Husband, Father, Elk Hunter! 11-time World Elk Calling Champion #elk101 #universityofelkhunting #elktalkpodcast | Increase your Elk Hunting Success: Instagram Handle @coreyjacobsen.elk101 Instagram Followers 79,400 Website https://www.elk101.com
46. Brian Call
Bio Gritty Brand Co. Gritty Podcast | #GrittyPodcast Hunter, Conservationist, Public Land Defender. Instagram Handle @brian_call Instagram Followers 76,200 Website https://briancall.com Location United States
47. Rihana Cary
Bio @uahunt Athlete | Wild Game Connoisseur | Fitness Enthusiast | Traveler | Public Lands Proud | Former Nurse | Hype Marketing Manager @mtnops Instagram Handle @rihanacary Instagram Followers 71,400
48. Kristy Titus
Bio Host- Pursue The Wild digital series airing on Amazon TV, YouTube, FB, IG & Pinterest. Team Ruger. RMEF, SCI, TP USA, NRA. Conservative. Patriot. Instagram Handle @kristytitus Instagram Followers 69,100
49. Tyler Jordan
Bio ✖️Building things @realtreeoutdoors ✖️Host Realtree's Outpost Podcast ✖️Host @realtreeroadtrips on Realtree 365 ⤵️ Instagram Handle @tylerjordan Instagram Followers 68,700
50. Brandon Thome-Neitzel
Bio Discovering the world one adventure at a time / Sitka Whitetail Ambassador / Mathews / / GORE HuntingTech / VaporTrail / GoldTip / onX / SpyPoint Instagram Handle @brandon_neitzel Instagram Followers 65,300
51. Cara Harper
Bio Wholesome Living | Outdoors | Adventure 🙏🏼 Faith + Family 💍 @grantharperdpt 💙 Boy Mama 🐾 HRCH Nita MH 🏠 Arkansas Instagram Handle @_caraharper Instagram Followers 59,900 Website https://caraharperoutdoors.com Location Arkansas, United States
52. Jess Bond
Bio 》𝐋𝐨𝐯𝐞𝐫 𝐨𝐟 𝐭𝐡𝐞 𝐎𝐮𝐭𝐝𝐨𝐨𝐫𝐬 𝒞𝒽𝓇𝒾𝓈𝓉 ᴄᴇɴᴛᴇʀᴇᴅ💖|ᴇɴᴛʀᴇᴘʀᴇɴᴇᴜʀ| ᴏᴋʟᴀʜᴏᴍᴀɴ🌾|ᴡɪfᴇ & ᴍᴏᴛʜᴇʀ| @theoutsiderstv ⬇️ Win 2 pairs of Boots! 🤠 Instagram Handle @mrsjessbond Instagram Followers 59,300 Location Oklahoma, United States
53. Jessica Taylor Byers
Bio #FOLLOWHERARROW Hunter | Traveler | Dreamer Marketing & PR Manager @huntinfool_official Instagram Handle @followherarrow Instagram Followers 59,000 Website http://www.followherarrow.com/blog Location Texas, United States
54. Julie McQueen
Bio President of CarbonTV / Founder of @carbon_unwind / Host of Outdoor Weekly on @carbontvmedia / Public Speaker / Dog Mom Instagram Handle @julesmcqueen Instagram Followers 59,000
55. David Blanton
Bio Realtree Outdoors on Outdoor Channel, Realtree's Monster Bucks TV on Sportsmans Channel & Realtree.com #ILoveJesus #HeLovedMeFirst Instagram Handle @davidblantonrt Instagram Followers 57,700
56. Sam Soholt
Bio Just a guy with a camera. Pictures from my adventures around the world. Mountain Pirate - Nomad Division Instagram Handle @samsoholt Instagram Followers 57,100 Location United States
57. Ben Dettamanti
Bio I like everybody. Check out my YouTube GET SHEDCRAZY GEAR at the link below~ #shedcrazy Instagram Handle @shedcrazy Instagram Followers 57,000
58. Chris Bee
Bio Pro Archer, Hunter YouTube 🎥 #BEEREAL Instagram Handle @chrisbeereal Instagram Followers 56,600 Location Wisconsin, United States
59. Priscilla Magana
Bio ➵ ℘hiℓ 4:13 ➵ Outժօօɾser 🌲 🦌🎣🎿💪🏽 Patriot ❤️ @turningpointusa Trɑѵҽℓ✦ Huղt✦ ƒish✦ Ski✦ ƒitness Designer | Owner @wsisports 💯 Made in USA 🇺🇸 Instagram Handle @outdoorpris Instagram Followers 54,400 Location United States
60. Kristy Lee Cook
Bio Owner/Host of The Most Wanted List• Liberty safes•Can-Am•Rock&Roll Cowgirl•WileyX•Toyo Tires•Crypto Aero Feed• Nutrena Chicken/Dog Feed•Lithia Dodge Instagram Handle @kristylee15 Instagram Followers 53,600
61. Ben O'Brien
Bio Hunter, husband to Hannah, father to James Benjamin and Asher August, Host of The Hunting Collective Podcast, and Director of Hunting for @meateater. Instagram Handle @bennyob301 Instagram Followers 52,200
62. Cody And Kelsy Robbins
Bio Our goal is to capture the best, most exciting outdoor footage and share stories on @outdoorchanneltv @sportsmancanada Check out our YouTube channel! Instagram Handle @live2hunt_with_cody_and_kelsy Instagram Followers 52,100 Website http://www.live2hunt.com Location Canada
63. Michael Harrison
Bio | Jesus is my #1| Kaitlin bond💍 |@final_flap | @realtreeoutdoors | @retayusa |@drakewaterfowl | @official_patternmaster | @migraammunitions | Instagram Handle @michael_harrison_26 Instagram Followers 51,100
64. Amanda Lynn Mayhew
Bio TV Host of THAT Hunting Girl™ | Just Hunt INC. | Conservationist | Outdoors Enthusiast | Athlete #berealbestrongbeyou #justhunt #thathuntinggirl Instagram Handle @amandalynnmayhew Instagram Followers 49,800 Website https://justhunt.ca Location Ontario, Canada
65. Bianca Jane
Bio 🏹Hunting | Outdoor Adventures Mom x 2/Nurse 💊💉/Georgia Girl 2019 Miss American Hunting Revolution Instagram Handle @herhumble_hunt Instagram Followers 49,300 Website http://herhumblehuntoutdoors.com Location Georgia, United States
66. Jason Matzinger
Bio RMEF's #PROJECTELK MDF's #PROJECTMULEDEER WSF's Circle Of Life Film & Into High Country TV presented by @primearchery on @sportsmanchannel & Wild Tv Instagram Handle @jasonmatzingerofficial Instagram Followers 48,900 Location United States
67. Aaron Warbritton
Bio Part owner of | @thehuntingpublic Instagram Handle @aaronwarbritton Instagram Followers 46,900 Location United States
68. Ted Zangerle
Bio FOLLOW: @thehuntingpublic SUBSCRIBE👇🏼 Instagram Handle @ted_zangerle Instagram Followers 46,300 Location United States
69. Peter G. Panda
Bio I'm just a goat, halfway thru eating itself. Instagram Handle @petergpanda Instagram Followers 44,400
70. Jon & Gina Brunson
Bio Join Jon & Gina Brunson on their reality-based outdoor show as they travel the world chasing big game! #atto Instagram Handle @addictedtotheoutdoors Instagram Followers 44,100 Location Florida, United States
71. Steven
Bio • Inspire with 🎥 + 📷 • Learn 📷 @thehuntingphotog • Anyone's Hunt 🎥🎥🎥, VLOG and BLOG ⬇️ Instagram Handle @stevendrakephoto Instagram Followers 43,200 Website https://www.annulicollective.com
72. Garrett Rasch
Bio Hunter| Angler| Trapper| Conservationist| Ranch Manager| Professional Hunting Guide| Owner/ Operator @namethegameoutfitter Oklahoma• Kansas• Texas Instagram Handle @raschgarrett Instagram Followers 42,800 Location Oklahoma, United States
73. Gregg Ritz
Bio Host and Executive Producer of Hunt Masters on @outdoorchanneltv & @myoutdoortv and President of @wildcomm. 15% off @novix.us stands with code HM2020 Instagram Handle @huntmasterstv Instagram Followers 42,200 Website https://www.mathewsinc.com
74. Ralphandvicki
Bio This is Ralph & Vicki Cianciarulo, hosts of Archer's Choice and The Choice TV show official Instagram account! 😃 #ralphandvicki @ralphandvicki Instagram Handle @ralphandvicki Instagram Followers 42,000
75. Matt Drury
Bio GM of DOD | Husband | Father | Hunter | Cast Member of THIRTEEN | Co Host of 100% WILD Video Podcast | Co Host of DODtv | Co Host of Critical Mass Instagram Handle @mattdrury81 Instagram Followers 39,600
76. Ryan Lampers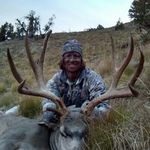 Bio StHealthyhunter.com STHEALTHY RIFLE COVER @sthealthycbd @huntharvesthealth Instagram Handle @sthealthyhunter Instagram Followers 39,500
77. Ryan Kirby
Bio Most men grow up and choose a craft...and some men...a special few...are chosen by a craft long before they are grown. #WildlyOriginal Instagram Handle @ryankirbyart Instagram Followers 38,900 Website https://ryankirbyart.com Location Boone, North Carolina, United States
78. Brandon Adams
Bio Brandon Adams @myworldoutdoors youtu.be/bvnR9dDQOtc Instagram Handle @_ba_adams Instagram Followers 38,500 Location United States
79. Boone and Crockett
Bio The mission of B&C is to promote the conservation and management of wildlife, especially big game, and its habitat, to preserve and encourage hunting. Instagram Handle @booneandcrockettclub Instagram Followers 38,200 Website http://www.boone-crockett.org Location Missoula, Montana, United States
80. Michael Hunsucker
Bio Co-Host of @heartlandbowhunter HB12 now on iTunes - Behind the Draw Season 6 now on YouTube - 2020 Winter Sweepstakes - Instagram Handle @michaelhunsucker Instagram Followers 36,900
81. Casey Smith
Bio 🇺🇸Ret. Army Combat Veteran 19th SFG.🇺🇸 Veterans advocate Outdoorsmen Instagram Handle @casey_msmith Instagram Followers 35,600
82. Amanda Caldwell
Bio REAL ESTATE AGENT ◇|◇ DIAMONDS DIVIDE BRAND ↠𝑮𝒐𝒅 𝑭𝒊𝒓𝒔𝒕. 𝑺𝒕𝒂𝒚 𝑯𝒖𝒎𝒃𝒍𝒆. 𝑫𝒓𝒆𝒂𝒎 𝑩𝒊𝒈. 𝑩𝒆 𝑯𝒂𝒑𝒑𝒚. 𝑵𝒆𝒗𝒆𝒓 𝒄𝒐𝒎𝒑𝒓𝒐𝒎𝒊𝒔𝒆 𝒕𝒉𝒊𝒏𝒈𝒔 𝒕𝒉𝒂𝒕 𝒓𝒆𝒂𝒍𝒍𝒚 𝒎𝒂𝒕𝒕𝒆𝒓.↞ Instagram Handle @amanda_caldwell Instagram Followers 34,100
83. Brady Miller
Bio Photographer | Writer | Hunter | Adventure Seeker | Digital Content Manager at @gohunt Instagram Handle @brady_j_miller Instagram Followers 34,100
84. Kate Small
Bio World Traveler - Backcountry Hunter - RN - 📍Idaho Board Member - Foundation for Wildlife Management Instagram Handle @kate_small_outdoors Instagram Followers 33,600 Location Idaho, United States
85. Jason Seegmiller
Bio God & Family First | I ❤ Mule Deer & Big Mule Deer Sheds | Phone Skope Junkie | Veteran | All content is my own unless stated otherwise | Instagram Handle @outdoorseeg Instagram Followers 33,500
86. Stephanie Ray
Bio 🏹Hunt🦌Fish🎣Lake Bum👙Fitness💪🏼 Doctor of Physical Therapy • Michigan✋🏼 @cvaofficial @clenzoilusa @dsgfish @dsghunt @pulsarnightvision Instagram Handle @the_gazelle_16 Instagram Followers 33,400
87. Rachel Ahtila
Bio Hunting Guide | Conservationist | Writer 🏔 British Columbia @sitkagear • @yeti • @mysteryranch @backcountrybcandbeyond Instagram Handle @rachelahtila Instagram Followers 33,300
88. Sean Morgan
Bio UTAH | High Country Mule Deer Hunter | Shed Antler Hunter | | Hoyt Archery Hunting Pro Staff | SKRE Gear Athlete | TrophyRock | SEVR | Spartan Cameras Instagram Handle @seanmorganoutdoors Instagram Followers 33,100 Website http://www.seanmorganoutdoors.com Location Utah, United States
89. Josh Corbin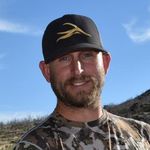 Bio Dad,Husband,Guide,YouTuber, Hunter,Shed Hunter! Instagram Handle @antlertrader Instagram Followers 33,000
90. Jeff Danker
Bio Without Him I can do nothing. John 15:5 Host of BuckVentures on Sportsman channel. Host of The Woodsman on MyOutdoorTV Instagram Handle @jeffdanker Instagram Followers 32,900
91. Joel Burham
Bio Official Whitetail Fit 👻: whitetailfit Joel Burham's "Whitetail Fit" #VENISONGAINS Bowhunter // Fitness // Clothing//YouTuber // Positivity // NE 📍 FALL COLLECTION is live! Instagram Handle @whitetail_fit Instagram Followers 32,800 Website https://www.whitetailfit.com Location Nebraska, United States
92. Anna Lea
Bio Wife | Mama Bear x3 | twin momma | Hunter | Angler | Chef | Outdoor Enthusiast | Conservationist Instagram Handle @outdoorannalea Instagram Followers 32,500
93. John Paul Morris
Bio Bass Pro Shops / Cabela's / Oneida Eagle Bows / Big Cedar Lodge / Tracker Boats Instagram Handle @probassjp Instagram Followers 31,300
94. Jace Guymon
Bio Hunting guide, shed hunter, all content is my own Instagram Handle @jdgsheds Instagram Followers 30,900 Website https://apexoutfitters.net Location United States
95. Nicole Belke
Bio Usually found behind the camera | Hunter | Family Sometimes I write things📍Illinois Instagram Handle @nicolebelke Instagram Followers 30,500 Website https://nicolebelke.smugmug.com Location Illinois, United States
96. Kaitlyn Maus
Bio ▪always improving▪passion for the outdoors▪ Stay Humble // Hunt Hard // Love Life // Travel Often 24 || I tell it like it is ⬇️YouTube⬇️ Instagram Handle @kaitlynmaus Instagram Followers 30,400 Location United States
97. Megan Knepp
Bio Jesus | Volleyball | The Great Outdoors •Mossy Oak🏹🎣 • Outdoor Ministry➡️ @bold.outdoors •Bowmar Nutrition Athlete- code:KNEPP Instagram Handle @mlknepp Instagram Followers 29,300 Website https://www.boldoutdoors.org
98. Sam Haley
Bio OREGON | SHEDHUNTER | HUNTER #addicted2antlers "Addicted2Antlers" | YouTube | SUBSCRIBE 👇🏻 SHIRTS | HOODYS 👇🏻 Instagram Handle @addicted2antlers Instagram Followers 28,900 Website https://addicted2antler.com Location Albany, Oregon, United States
99. Tombo Martin
Bio ⚾️: Retired MLB Pitcher 🦌: #BuckCommander Follower of Jesus 📺: NEW YouTube Video 👇 Instagram Handle @tombo.martin Instagram Followers 28,900
100. Brittney Glaze Clifton
Bio 🏹Introducing women to the great outdoors 🌱natural product lover 🙏🏼Praying for you 👗 @thetreasuretreeboutique BRITT10 👇🏼Let me introduce you👇🏼 Instagram Handle @brittneyglazeclifton Instagram Followers 28,100
101. Shawn Luchtel
Bio Co-Owner of Heartland Bowhunter - Capture | Document | Share Instagram Handle @shawn_luchtel Instagram Followers 27,300
102. Taren Weigandt
Bio Pro-GOD Pro-GUN Pro-LIFE 🇺🇸 Instagram Handle @futureofhunting_taren Instagram Followers 27,300 Website https://www.futureofhunting.net
103. Andy Morgan
Bio Professional Angler MLF Bass Pro Tour 2019 MLF Bass Pro Tour Champion 3 x FLW AOY Instagram Handle @andymorganfishing Instagram Followers 27,000
104. Ryan Stewart
Bio 🏔 𝗟𝗶𝗰𝗲𝗻𝘀𝗲𝗱 𝗨𝘁𝗮𝗵 𝗢𝘂𝘁𝗳𝗶𝘁𝘁𝗲𝗿/𝗛𝘂𝗻𝘁𝗶𝗻𝗴 𝗚𝘂𝗶𝗱𝗲 Husband | Father @biggamenationofficial #zamberlanhunting #midlandusa #phoneskope #wildernesspacks Instagram Handle @biggameutahn Instagram Followers 26,900 Location Santa Fe, New Mexico, United States
105. Rachelle Hedrick
Bio @smoke_hole_outfitters @smoke.hole.resort Almost Heaven WV | Faith & Family First | Work Hard to Hunt Hard @realtreeoutdoors @dsghunt #TPUSA 🇺🇸 Instagram Handle @rachellehedrick Instagram Followers 26,800 Website https://www.smokeholeoutfitters.com Location West Virginia, United States
106. Austin Land
Bio @wildcountryadventures Professional Guide & Texas Outfit Owner / Husband to @taylordrury 😍 / Utah / Hunter / Fly Fisherman / @druryoutdoors Producer Instagram Handle @austin__land Instagram Followers 26,100 Location Utah, United States
107. Luke Mitchell
Bio @huntunited on @realtree365 | Real Estate Agent - United Country Salt River Properties | Perry, MO Instagram Handle @lukem_rt Instagram Followers 25,500 Location Perry, Georgia, United States
108. Adam Foss
Bio Foss Media Film, photograph and bowhunt. All preferably in the mountains devoid mostly of humans. Instagram Handle @fossman8 Instagram Followers 25,200
109. Cody Kelley
Bio Co-Host/Producer of @smalltownhuntingtv on Sportsman Channel Marketing Director @backwoodsattraction Instagram Handle @codykelley_sth Instagram Followers 24,900 Website https://smalltownhunting.com
110. John Stallone
Bio •Podcast Host #daysinthewild •Archery Pro • Outdoor Writer Instagram Handle @johnstallone Instagram Followers 24,300 Website https://daysinthewild.com Location Arizona, United States
111. Sallie Doty
Bio Tri 🏊🏼‍♀️🚴🏼‍♀️🏃🏼‍♀️ Wealth Manager GMG Grills @savagearms @bushnell_official Prairie Rifle/Bow Hunter Visit my Outdoor Blog below! Instagram Handle @sallie_doty Instagram Followers 24,100 Website https://salliedoty.blogspot.com
112. Sereena Thompson
Bio 𝙻𝚒𝚟𝚎 𝙱𝚘𝚕𝚍𝚕𝚢. 𝙻𝚘𝚟𝚎 𝚑𝚊𝚛𝚍. 𝙱e 𝙺𝚒𝚗𝚍. 🄼🄰🅁🄺🄴🅃🄸🄽🄶 + 🄿🅁 𝙷𝚞𝚗𝚝𝚎𝚛 🦌 | 🇺🇸𝙿𝚛𝚘 𝙶𝚘𝚍 + 2𝙰 + 𝙻𝚒𝚏𝚎 Sharing knowledge and inspiring others one day at a time. Instagram Handle @sereenarthompson Instagram Followers 23,900 Website https://www.sereenarthompson.com/blog
113. Brit
Bio TRUMP2020 🇺🇸 💕Shed Hunting💕Hunter💕Youtube💕Outdoor Family➕@antlertrader➕ Instagram Handle @shedhuntingbabez Instagram Followers 23,600
114. Matt McCormick
Bio Photo Journalist 🏡 Bozeman, Montana 📧 mattmccormick05@gmail.com 📸 @sitkagear @yeti @davesmithdecoys @onxhunt 💍 @camillegdorf Instagram Handle @mattmccormick05 Instagram Followers 23,000
115. Randy Birdsong
Bio Host of HeadHunters TV on Outdoor Channel Instagram Handle @randy_birdsong Instagram Followers 22,500
116. Great Basin
Bio 🎥🎥MAKE SURE TO SUBSCRIBE TO MY YOUTUBE CHANNEL 📽📽My passion is antlers shed hunting is my Addiction !! FIND , BUY , SELL , TRADE ! Instagram Handle @greatbasinantlerbuyer Instagram Followers 22,100 Location United States
117. John Adams
Bio Stay positive, Work hard, Make it happen👊 Instagram Handle @az_hunter Instagram Followers 22,100 Website http://www.highpointoutfitters.net
118. Jeff Lindsey
Bio The Lindsey Way 📽 on The Outdoor Channel at 7:30pm EST on Sunday nights. @thelindseyway #snacksforracks 💍: @ashleylindsey14 Semi-live show below!⬇️ Instagram Handle @jefflindsey55 Instagram Followers 22,000 Website http://www.thelindseyway.com Location United States
119. Marianna
Bio Hun.tress=Hungarian hunter girl #reelcamogirl Brand Champion Check out my YouTube channel and my latest video ⬇️ Instagram Handle @hun.tress.308 Instagram Followers 22,000 Website http://www.marianna.cc Location United States
120. Kirsten Godfrey Duke
Bio •Kentucky Gun Co•👉@kygunco Instagram Handle @kg_duke91 Instagram Followers 21,700 Location Kentucky, United States
121. Jesse McBee
Bio • McBee Farm & Cattle Co. • McBee's Coffee N Carwash • McBee Custom Homes • •Discount Code: jmcbee10 • Instagram Handle @jesse_mcbee Instagram Followers 21,100 Website http://www.apexproteinsnacks.com
122. Nick Schmit
Bio THIS IS MY LIFE @randi.schmit 💍 Instagram Handle @nick_schmit5 Instagram Followers 21,100
123. Grayson Schaffer
Bio Editor at large @outsidemagazine 📝 director @talwegcreative 🎥 Instagram Handle @graysonschaffer Instagram Followers 20,700
124. Clay Newcomb
Bio Writer | Publisher of @bearhuntingmag | @meateater Team Member Instagram Handle @clay_newcomb Instagram Followers 20,300
125. Skyler Richards
Bio HUNTING | GUIDING | SHEDS | MULEDEER | YOUTUBER | —————SKYNIC HUNTNG————— 🎥2020 HUNT SERIES LAUNCHING DECEMBER 1st! Instagram Handle @skylerrichards1325 Instagram Followers 19,900 Website https://www.skynichunting.com
126. Miss Pursuit
Bio *Igniting a passion for the outdoors Tag @misspursuit for feature FRESH CONTENT! 👇🏼👇🏼 Instagram Handle @misspursuit Instagram Followers 19,600
127. Keith Warren
Bio 𝐓𝐞𝐱𝐚𝐧 | 𝐇𝐮𝐧𝐭𝐞𝐫 | 𝐅𝐚𝐫𝐦𝐞𝐫 📺: 𝐓𝐡𝐞 𝐇𝐢𝐠𝐡 𝐑𝐨𝐚𝐝 📺: 𝐃𝐞𝐞𝐫 𝐚𝐧𝐝 𝐖𝐢𝐥𝐝𝐥𝐢𝐟𝐞 𝐒𝐭𝐨𝐫𝐢𝐞𝐬 🎥: 𝐏𝐮𝐫𝐬𝐮𝐢𝐭 𝐂𝐡𝐚𝐧𝐧𝐞𝐥 🦌: 𝐓𝐞𝐱𝐚𝐬 𝐇𝐢𝐝𝐝𝐞𝐧 𝐒𝐩𝐫𝐢𝐧𝐠𝐬 𝐑𝐚𝐧𝐜𝐡 🇺🇸: 𝐏𝐫𝐨𝐮𝐝 𝐀𝐦𝐞𝐫𝐢𝐜𝐚𝐧 Instagram Handle @highroadhunting Instagram Followers 19,500 Location Texas, United States
128. Kristin
Bio Hunter and Crunchy Mompreneur I help families live a more natural and nontoxic life. Educator and Certified Health and Nutrition Coach Take charge of your health now 👇🏼 Instagram Handle @kristinretterath Instagram Followers 18,900
129. Sara Stover Gamache
Bio Washington🌲 Solo Archery Hunter 🏹 Trad bow SF Army Wife 💪 Bachelors in Marketing 🎓 PSE | Shot IQ | Victory Arrows | Badlands | Headsprings Ranch Instagram Handle @pnw_huntress Instagram Followers 18,800 Location Washington, United States
130. Dan Staton
Bio Believer | Husband | Father | Hunter 🏹 | #ElkShape Cast🎙 YouTube 🎥 | The Elk Collective Instagram Handle @elkshape Instagram Followers 18,600 Location United States
131. Georgia Pellegrini
Bio Host of "Modern Pioneering" on American Public Television | Speaker | Chef | Author | Join me ⬇️ Instagram Handle @georgiapellegrini Instagram Followers 18,400 Website https://www.modernpioneering.com
132. Clay Hayes
Bio Bow Hunting, Trad Bows, Public Land! ⬇️Check below for the best bow building videos anywhere!⬇️ Instagram Handle @clayhayeshunter Instagram Followers 18,200
133. Matt Harrison
Bio Jesus paid it all, ALL to Him I owe Realtree | Drake Waterfowl | Retay Firearms | Kent Cartridge | Pattern-Master choke tubes | Husband to Maggie Instagram Handle @matt_harrison10 Instagram Followers 18,100
134. Amanda Ballengee
Bio Painter | Setter Wrangler | Mountaineer preserving #traditionandcompanionship Instagram Handle @amandaballengee Instagram Followers 17,600 Website https://www.amandaballengee.com Location West Virginia, United States
135. Tony Bynum
Bio 🌎Montana - compelling vissual stories from around the world. If you ❤ it help it, don't just claim it. 🎬President - Pro Outdoor Media Assn (POMA) Instagram Handle @huntphotos Instagram Followers 17,300 Website https://www.tonybynum.com Location Montana, United States
136. James Mcarthur
Bio ▶️Passion for life and living it ▶️Married to my best friend ▶️Photographer/Videographer for hire ▶️RISE to the occasion, SHED self doubt Instagram Handle @riseandshed Instagram Followers 16,200
137. Daniel Richins
Bio R and K Hunting Company has been offering guided hunts in Utah and Wyoming for over 15 years for deer, elk, moose, and antelope. Call 801-510-5847! Instagram Handle @randkhuntingco Instagram Followers 16,200 Location Wyoming, United States
138. Jon Collins
Bio Host of ToothAndClawTV Watch on Amazon Prime, Amazon Fire, Roku, WaypointTV, and YouTube! Instagram Handle @jon_collins3 Instagram Followers 15,100
139. Aaron Hitchins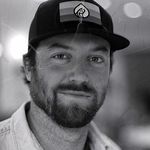 Bio 🧠 Creative / Director. 📷 Imagemaker. 🏔️ Student of the Wild. 🌎Proud member of the @rockhousemotion team. 6645 Instagram Handle @aaronhitchins Instagram Followers 15,000 Website https://www.rockhousemotion.com
140. Bryce Seidell
Bio I like doing epic stuff. ⬇️ latest YouTube video Instagram Handle @bryceseidell Instagram Followers 14,700
141. Andrea Rothove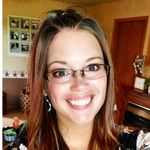 Bio Hunter▪︎Writer Founder @huntressview & @rustictines @browningtrailcams @browningfirearms @alpsoutdoorz @trophyrock @nilodorpets @mossyoakoutdoordog Instagram Handle @andi_rothove Instagram Followers 14,400
142. Ashley Rogers
Bio 24• PNW Washington Lover of the Outdoors // Hunter // Waterfowler // Archer // Photography// | Surgical Dental Assistant 🦷| Instagram Handle @ashbanash01 Instagram Followers 14,300 Location Washington, United States
143. Joel Turner
Bio - World's Leader in Target Panic Science - Master Educator In Shot Control - Founder of Controlled Process Shooting 👇🏼MASTER SHOT CONTROL👇🏼 Instagram Handle @joelturner_shotiq Instagram Followers 14,100 Location United States
144. Henry & Lakeisha
Bio Outdoors•@winchesterammunition•@mossyoak•@turningpointusa•@groovelife Instagram Handle @halo_hunting Instagram Followers 14,000 Website http://www.halohunting.com Location United States
145. Dan Johnson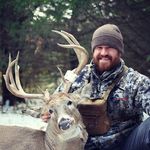 Bio CEO: Sportsmen's Nation @sportsmensnation Host: Nine Finger Chronicles Podcast Board of Directors: @2percentforconservation Husband. Father. Bowhunter Instagram Handle @ninefingerchronicles Instagram Followers 13,900
146. Steph Manteufel
Bio ʜᴜɴᴛᴇʀ|ɢᴀᴛʜᴇʀᴇʀ|ᴀᴅᴠᴇɴᴛᴜʀᴇʀ🇺🇸🔄🇨🇦 #🅃🄷🄴🄱🄴🅂🅃🄸🅂🄰🅃🅃🄷🄴🅃🄾🄿 @topoftheflywayoutfitters⬇️ 📩Women Only Hunts #womenhunttoo #guidelife #canada #thebestisatthetop Instagram Handle @queenofthetreestand Instagram Followers 13,900 Website https://topoftheflyway.com Location Canada
147. Joe Sir
Bio Christ Follower | Husband | Father Director/Producer | RIZEN Media - 🏹 HUNT | 🎥CREATE | DROP 💣s| - Saved by grace and here to serve Instagram Handle @joe.sir Instagram Followers 13,500 Website https://www.rizenmedia.com
148. Brittany Boddington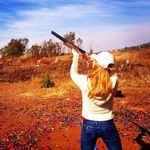 Bio Hunter, Conservationist 📚 Journalist 🐯@SheHunts 👩🏼‍🦰 CEO. Sign up for 2021 camps👇 🎥 watch on @outdoorchanneltv 💍 @aint_half_brad 🦁 Instagram Handle @brittanyboddington Instagram Followers 13,500
149. Jake Bush
Bio 📍Ohio • Bowhunter • Air Force Veteran Follow my adventures below! ⬇️⬇️⬇️ Instagram Handle @jake_bush_solo Instagram Followers 13,300 Location Ohio, United States
150. John Mulligan
Bio Husband l Dad l Bowhunter l Photo @sitkagear Ambassador DM for Photo/Marketing/Design Former Police Officer @arrowwildtv @bourbonbarrelcalls Instagram Handle @johnny.utah.hunt Instagram Followers 12,700
151. Joshua Moore
Bio Farmer🍉|Hunter🦃|Pilot✈️|Professional Freelance Videographer/Photographer🎥📷...I just love being in Gods great outdoors Genesis 27:3--SC:Joshuamoore1012 Instagram Handle @jamoore1012 Instagram Followers 12,600
152. Clint Schwach
Bio Marketing @b3archery | Sights, Releases & Broadheads 🇺🇸 Instagram Handle @clintschwach Instagram Followers 11,900 Website https://b3archery.com
153. Mary Larson
Bio 𝘓𝘪𝘷𝘪𝘯𝘨 𝘭𝘪𝘧𝘦, 𝘦𝘯𝘫𝘰𝘺𝘪𝘯𝘨 𝘵𝘩𝘦 𝘰𝘶𝘵𝘥𝘰𝘰𝘳𝘴. 𖠰𝘏𝘶𝘯𝘵𝘪𝘯𝘨.𝘞𝘪𝘧𝘦.𝘍𝘪𝘴𝘩𝘪𝘯𝘨𖠰 —Founder: @advent.hers— Instagram Handle @maryhally Instagram Followers 11,900
154. Cody D'Acquisto
Bio Just a dude out here livin 🤙 Bowhunter | Outdoorsman Fitness Addict | Action Sport Junkie __Everyday is an adventure__ Hunt\Fish\Bike\Board\Lift\Run Instagram Handle @cody_dacquisto Instagram Followers 11,900
155. Brittany Barnhart
Bio God first 🙏🏻 I don't post as much as I used to, I keep getting distracted in the woods. ⤵️ Deer season 2020 video posted 🎥 Instagram Handle @brittbarnhart Instagram Followers 11,900 Location United States
156. Kate Austin
Bio Forever chasing God's own heart, fast horses, wild fish, smoking guns and the last of the Wild West. ♡ ministries & media | ♡ cal co. | ♡ sportswoman Instagram Handle @wildkateaustin Instagram Followers 11,600
157. Joe Weimer
Bio "Of course I believe in heaven...I live there!" Instagram Handle @joeweimermedia Instagram Followers 11,600 Location Missouri, United States
158. David Frisbie
Bio Husband • Father • Texan • Adventurer • Getter of Goats • Carnivore Instagram Handle @dfrisbie Instagram Followers 11,500
159. Nick Kravitz
Bio • Explore My 🌎 Through my 📷• Saved by Jesus 👻 Nkravitz111 @flatlinewhitetails @mathewsinc @mtnops @leupoldoptics @exodustrailcameras Instagram Handle @nkravitz1 Instagram Followers 11,500
160. Bryan Heward
Bio • 💪🏼 Team @warriorfuelhunt • 🎙Team @midlandusa • 🥩 Team @peakrefuel Discount Code - Bryan15 #Avantlink Instagram Handle @bryan.heward Instagram Followers 11,200 Location United States
161. John Hafner
Bio Partner @_gritmedia_ Commercial/editorial/documentary. Represented by Freda Scott. Joshua 1:9 // Colossians 3:23 // Romans 12:11 Instagram Handle @johnhafnerphoto Instagram Followers 10,900 Website https://johnhafner.photography
162. Tarra Stoddard
Bio 𝙄𝙣 ❤️𝙬𝙞𝙩𝙝🌲𝙩𝙝𝙚 𝙊𝙪𝙩𝙙𝙤𝙤𝙧𝙨, 𝙁𝙞𝙧𝙚𝙖𝙧𝙢𝙨, 𝙃𝙪𝙣𝙩𝙞𝙣𝙜, 🎣, 📷, & 🌱𝙂𝙧𝙤𝙬𝙞𝙣𝙜 *"𝙍𝙚𝙚𝙡𝘾𝙖𝙢𝙤 𝙂𝙞𝙧𝙡 "𝙈𝙖𝙣𝙖𝙜𝙞𝙣𝙜 𝘿𝙞𝙧𝙚𝙘𝙩𝙤𝙧 *𝙎𝘾𝙄 𝙋𝙧𝙤 𝙎𝙩𝙖𝙛𝙛 *𝙋𝙧𝙤𝙞𝙨 𝙃𝙪𝙣𝙩𝙞𝙣𝙜 𝙁𝙞𝙚𝙡𝙙 𝙎𝙩𝙖𝙛𝙛 𝙒𝙧𝙞𝙩𝙚𝙧 🖊 Instagram Handle @outdoor_southern_belle Instagram Followers 10,600
163. Dan McCarthy
Bio 🇺🇸Professional Archer🏹 Christ is my savior ✝️ @emilymccarchery is my amazing wife 💘 🥇Competing 🎣fishing 🏕and the outdoors🦌— is my life Instagram Handle @dan_mccarthy_archery Instagram Followers 10,500
164. Bay
Bio 23 SC Bowfishing | Hunting | Farming | Conservation Clemson University @fishing_with_force 🏹 @bearded_bowfisher 💛 Instagram Handle @girldownsouth Instagram Followers 10,300 Location United States
165. Tycary
Bio Standing Buck Productions Freelance professional media company; outdoors,action sports, country music,commercials,promotional,etc. Instagram Handle @tycary_sbp Instagram Followers 10,300 Location Nashville, Tennessee, United States
166. Peyton Merrell
Bio •Played ⚾️ at UAM •Snapchat: peytonmerrell12• •Christian• •@final_flap • Instagram Handle @peytonmerrell Instagram Followers 10,200
167. Katie Banks
Bio Adventurer. Mother. Hunter & Conservationist. Businesswoman. Co-Founder & CEO at Youth Hunters International @yh_int Instagram Handle @adventureswithkatiebanks Instagram Followers 9,680
168. Jenn Smith
Bio 𝓒𝓸𝓾𝓷𝓽𝓻𝔂 ɢɪʀʟ | 𝓐𝓭𝓿𝓮𝓷𝓽𝓾𝓻𝓮 ᴀᴅᴅɪᴄᴛ | 𝓞𝓾𝓽𝓭𝓸𝓸𝓻 ᴇɴᴛʜᴜꜱɪᴀꜱᴛ ᴇxᴘʟᴏʀᴇ ᴡɪᴛʜ ᴜs! 👉 @epic.adventure.guides Instagram Handle @jennelisesmith Instagram Followers 9,606 Website https://www.epicadventureguides.com Location Nashville, Tennessee, United States
169. Shelby Arman
Bio ND| Why Fit in When You Were Born to Stand Out. Ultimate Outdoor Adventures TV| Cedric Theel Toyota | Sheridan college|Dental Hygiene 🦷 Shelbyarman-📸 Instagram Handle @shelbyarman Instagram Followers 9,376
170. Lindsay Persico
Bio #AloneTheBeast Always another adventure! Hunting-Writing-Fitness Alone: Extreme Survival Challenge Winner on @history #AloneTheBeast Instagram Handle @huntfiber Instagram Followers 9,211 Location United States
171. Del
Bio Shed hunter year around @onxhunt @huntbackcountry @phoneskope Instagram Handle @shed.life Instagram Followers 9,160
172. Ali Juten
Bio Duluth Mom. Wife. Outdoors. @empower_outdoors Podcast. @savagearms @wsisports @arcticshieldoutdoor @outdoorboundtv 〰️ Instagram Handle @ali_upnorth Instagram Followers 9,091 Website https://aliupnorth.com Location Duluth, Minnesota, United States
173. Ashlee Strange
Bio Adventurer + Hunter 〰️ 𝚆𝚛𝚒𝚝𝚎𝚛 @nzoutdoormagazine 〰️ 𝙰𝚖𝚋𝚊𝚜𝚜𝚊𝚍𝚘𝚛 @dutchystairua 〰️ 𝚃𝚎𝚜𝚝 𝚝𝚎𝚊𝚖 @stoneycreekhunting 〰️ 𝙰𝚖𝚋𝚊𝚜𝚜𝚊𝚍𝚘𝚛 @lowaaunz Instagram Handle @ashleehuntsnz Instagram Followers 8,917 Location New Zealand
174. Courtney Ogden
Bio 📍Louisiana 📸 Business Page » @deltaharvest Instagram Handle @courtney.ogden Instagram Followers 8,895 Location Louisiana, United States
175. Mary Roberts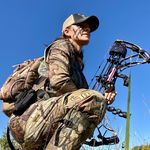 Bio Obsession Bows| Bohning| Tops Camo|Lumenok|ScrapeJuice| AMS Bowfishing| Outright Hunting|Case Knives|Full Drawn Addiction| TrophyTaker| Dead Down Wind Instagram Handle @trophychick Instagram Followers 8,552
176. Jen Shears
Bio Nfld 🇨🇦 | Environmental Biology | Wild Food | Lifelong Sustainable Hunter | Fun-haver | Golf-obsessed | Poker WAG | Coolish Mom Instagram Handle @smidjen Instagram Followers 8,343 Website http://www.jenshears.com
177. Emily Milcher
Bio NC|Waterfowler|Whitetail|Photographer @gatorwaders || @gatorwaders_hunt|| @huck.outdoors Brand Ambassador Owner of @therustictournesol Instagram Handle @backwoodsdixie__ Instagram Followers 8,317 Location North Carolina, United States
178. Dylan Bartling
Bio Nebraska Farm boy Fur, Horns, Hounds, and Gills Instagram Handle @dylanjames_bartling Instagram Followers 8,194 Location Nebraska, United States
179. Emily Schaad
Bio GOD| BOWHUNTER| WILDLIFE MANAGEMENT| PHOTOGRAPHER| BANKER 💵| OHIO @dsghunt | @onxhunt | @petersensbowhunting | @x_stand_treestands 🦌 🏹 Instagram Handle @schaademily Instagram Followers 7,806 Location Ohio, United States
180. Chris Henry
Bio Central Oregon born with an addiction for sheds and trail camera pics. Proud public land advocate and NWTF, 2% committee member. Fight the good fight! Instagram Handle @shed_hound Instagram Followers 7,721 Location Oregon, United States
181. Zach Wolfe
Bio Join the Hunt with Zach Wolfe Forging better hunters and inspiring entrepreneurs in the outdoor industry - one story at a time. You're in good company. Instagram Handle @outdoor_entrepreneurs Instagram Followers 7,637 Website http://www.outdoorentrepreneurs.com
182. Jen O'Hara
Bio Co-Founder/CEO @girlswithgunsclothing 👊🏻 Host GWG TV🦌🦃 Team Ruger🔫 Proud Mommy💗 @olivia_ann_ohara Welders Wife❤️⚡️ Phil 4:13🙏🏻 ✝️ Post Links👇🏻 Instagram Handle @gwgjen Instagram Followers 7,347 Website http://www.gwgclothing.com
183. Katie DeLorenzo
Bio BHA Western Regional Manager & SW Coordinator for AZ.NM.TX.UT / Hunter / Conservationist / onX / Wilderness Athlete / newmexicohuntress@gmail.com Instagram Handle @newmexicohuntress Instagram Followers 6,821
184. Bea Alcoya
Bio ❇️Naturaleza ✳️Mum & Huntress & Biology 📍La Rioja 🇪🇦 👩‍💻 Proyecto de escritora ✳️@solognaces 📺 YT Instagram Handle @beaalcoya_solognac Instagram Followers 6,793
185. Kenzie Nield
Bio Cuz I'm Collin in all the elk 😉 Wyoming based rifles👇 @307countryrifles Email for Business inquiries Instagram Handle @theycallme_collin Instagram Followers 6,784
186. Heather Jones Shepherd
Bio Mama 🖤 Wife | NC Born In Love with the Outdoors & Dirt "You do You best" @dixiedeerclassic NOT a public figure👊🏼 Instagram Handle @h_jshepherd Instagram Followers 6,756 Location North Carolina, United States
187. Lindsay Michelle
Bio ➵ Hunting Fishing ➵ Adventure 🤎 ➵ Idaho Instagram Handle @lindsay_m_outdoors Instagram Followers 6,031 Location Idaho, United States
188. Mike Lemanski
Bio 🇺🇸US ARMY🇺🇸 -MICHIGANDER -HUNTER🦌🦃🦆 -ARCHER🎯 -ANGLER 🎣 -SELF FILMER, 🎥📸 💥CHECK OUT MY YOUTUBE CHANNEL💥⬇️⬇️⬇️ (link below) Instagram Handle @harvesttimeoutdoors Instagram Followers 5,979 Location United States
189. Kaylee Branzell
Bio —>𝒲𝒾𝒻𝑒, 𝑀𝑜𝓂𝓂𝒶, 𝒩𝓊𝓇𝓈𝑒, 𝐻𝓊𝓃𝓉𝑒𝓇 <— Follow along with me as I share my hunts, family, recipes and home ♥ Instagram Handle @kayleebranzell Instagram Followers 5,765 Website https://lifeloveandhunting.wordpress.com
190. Willie Hamblin
Bio Hunting•fishing•family•outdoors Eagar, Arizona Instagram Handle @williehamblin Instagram Followers 4,726 Location Arizona, United States
191. Mia Anstine
Bio Country girl | outdoor writer | keynote speaker | hunting guide - I teach others how to get outside, hunt, fish, shoot, & savor all life has to offer. Instagram Handle @miaanstine Instagram Followers 4,619 Website https://miaanstine.com Location Pagosa Springs, Colorado, United States
192. Steve West
Bio Host of the Steve's Outdoor Adventures TV Series and A Nation Divided Documentary film Instagram Handle @adventure_hunter Instagram Followers 4,209 Website https://steveshunts.com Location United States
193. Sarah Quattlebaum
Bio South Carolina All things active and outdoors! 💁🏼‍♀️💍 @waquattlebaum Instagram Handle @fieldanddream Instagram Followers 4,144 Location South Carolina, United States
194. Amy Hall
Bio Amy Hall Instagram Handle @amyhall_hunter Instagram Followers 3,896
195. Angie Kokes
Bio Believer | Sharp Knives | Big Bucks Freelance Writer Hunter | Mentor | Spear | Wild Instagram Handle @spearhuntresschic Instagram Followers 3,816
196. Alyson Rausch
Bio If it's got fur,feathers or fins, I'm after it. 🔹Veteran 🔹Hunter 🐾@girlswithhounds pro staff 🐾 🌲@misspursuit contributor🦌 🐟@dsgfish field staff🎣 Instagram Handle @womanofthenorthwoods Instagram Followers 3,676
197. Tricia
Bio Michigan. Photographer. Hunter. Lover of Autumn 🍁🍂 and Whiskey🥃. @stickindreamz Partner @thrill_chasers Content Creator/Photographer SC: boomer1019 Instagram Handle @triciaoutdoors Instagram Followers 3,631 Location Michigan, United States
198. Susie Busta
Bio Minnesotan, you betcha! Wife❤️🚔 Boy Mom🧸Outdoorsy🌲🎣🦌 @rockstarletteoutdoors @dsghunt • @dsgfish @reelcamogirl Instagram Handle @susie.busta Instagram Followers 3,515 Location Minnesota, United States
199. Kayla Marie Smith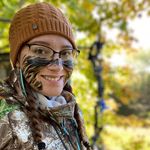 Bio Hunter • Archery Addict • Outdoors Enthusiast Iowa 📍 Team @dsghunt Trophy Bucks of Iowa • BaseMap Instagram Handle @kaylamarie.outdoors Instagram Followers 3,475 Location Iowa, United States
200. Sarah Honadel
Bio @huntressview @browningtrailcams @basemap_huntfish 💻Freelance Writer 📍Kentucky to Idaho 🔨@arrowridgecreations 🐕@duckdogboone Instagram Handle @waddysarah Instagram Followers 3,246
201. Kristy Barnes Parker
Bio eye on the prize eating wild outdoorsman traveler of the south, the soul Instagram Handle @kristy.barnes Instagram Followers 3,193
202. Kari Hirschberger
Bio Canadian born, Washington raised. Wildland Firefighter by trade. Drawn to wild spaces; hunting and fishing feeds my body & soul.@kongvalley_collective Instagram Handle @shehuntswashington Instagram Followers 3,043 Location Washington, United States
203. Nikita Dalke
Bio Dirtbiking | Horses | Hunting | Fishing | Hounds | Hobby Farm | Crossfit | Photography @dalkephotography | Prois | Burris Optics | BC Canada Instagram Handle @canadahuntress Instagram Followers 2,858 Location Canada
204. Leslye Leslie
Bio MTN OPS-Commit Outdoors Pro Staff-Univ of Utah OT/CHT-CK Arms-Kryptek Ladies Legion-Eberlestock-Amtac Suppressors-Spartan Precision-Crossover Archery Instagram Handle @leslyeleslie Instagram Followers 2,578
205. Erik Cisneros
Bio Shed hunting NM Licensed Hunting guide/fly fishing guide @wilsonkarli ❤️ 💍 @rakadxco ambassador USE CODE: ERIKC20 for 20% off🔥🔥 Instagram Handle @erikcisneros23 Instagram Followers 2,535 Location Questa, New Mexico, United States
206. Adam Parr
Bio If you want to learn more about western big game hunting, you're in the right place. CHECK OUT OUR LATEST POST 👇🏼👇🏼👇🏼 Instagram Handle @transition_wild Instagram Followers 2,373
207. Antler Geeks
Bio Not Nerdy. Obsessed. Reality-based whitetail hunting. Instagram Handle @antlergeeks Instagram Followers 2,245
208. Madison Snyder
Bio Madison Snyder MT 🏔 Instagram Handle @maddyyyyyrose Instagram Followers 1,950
209. Margie Nelson
Bio A MULTI-PASSION LIFESTLE @wyldgourmet @kampkukbuk Living a multi passion lifestyle in Montana and beyound. One day at a time! Instagram Handle @margie__nelson Instagram Followers 1,707
210. Kim Bryant
Bio 🏹PhaZe For Her🏹TactacamTeamMember🏹ADC 🏹SCI 🏹DrakeNon-Typical Field Expert 🏹Drake Waterfowl Systems 🏹WildlifeWomenAL ChapterLeader Instagram Handle @kim_m.bryant Instagram Followers 1,521
211. Jennifer Piasecki-Dums
Bio Próis Field Staff/WI-MN Coord|ReelCamo Girl|Go Wild|MtnOps|OnXHunt |Tactacam|Rockstarlette Outdoors Hunting | Fishing | Music Follow me on GoWild👇 Instagram Handle @jpdums Instagram Followers 1,498
212. Megan Thrash
Bio SheHuntsMontana•Take too many photos, laugh too much,&love like theres no tomorrow•Fish&Wildlife Tech🏔ReelCamoGirl Prostaff🏔Tactacam🏔Solstice🐴Cedar🐶 Instagram Handle @megthrash14 Instagram Followers 1,199