15 Best Horror Story Blogs and Websites
Follow Top 15 Horror Story Blogs from one place on Feedspot Reader
The
best Horror Story blogs
from thousands of blogs on the web and ranked by traffic, social media followers, domain authority & freshness.
Horror Story Blogs
Here are 15 Best Horror Story Blogs you should follow in 2023
US
A 'creepypasta' is a short piece of horror fiction. The name is a play on the 4chan slang of 'copypasta' when the creepypasta meme first began, there was a set group of pastas that tended to get shared over and over.
creepypasta.com
281.6K⋅ 10.9K⋅ 3.3K ⋅3 posts / week Get Email Contact More
Scare Street is a collaboration between multiple horror book writers to create and consistently deliver high-quality scary stories! And that includes a collection of horror stories, ghost stories, and horror books. Our horror book writers are dedicated to delivering thrills and chills.
Also in Horror Book Review Blogs
scarestreet.com/ho..
33.2K⋅ 656⋅ 12.3K ⋅2 posts / month Get Email Contact More
Fort Wayne, Indiana, US
Oldstyle Tales Press publishes annotated and illustrated editions of classic horror, classic weird fiction, classic ghost stories, and gothic novels. From Dracula and Frankenstein to Henry James and Edgar Allan Poe, we illuminate your journeys through literature's darkest domains.
oldstyletales.com/..
1.8K⋅ 239 ⋅1 post / week Get Email Contact More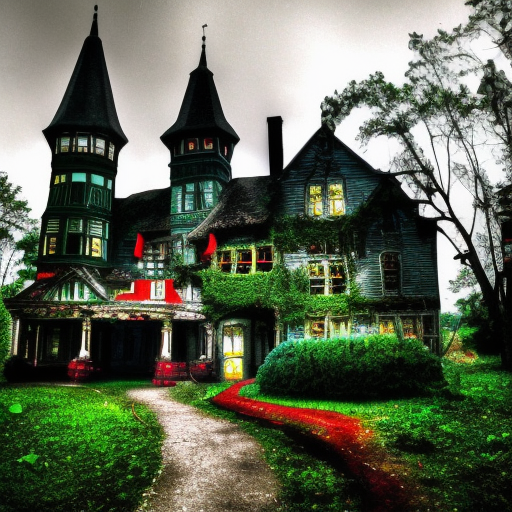 More images
US
Fictional series about Pocono Manor, the haunted mansion attraction at Penns Woods theme park. Pocono Manor is more than just an attraction - it's a portal to another world.
poconoghost.livejo..
1 post / week Get Email Contact
The Moon Mausoleum is an online magazine and a collection of the haunting, horror, macabre and mysterious in the world. We do in depth analyses of the well known and not so well known ghost stories we love to hate and the meaning of the movies, books and games that do their homage to it.
Also in Paranormal Blogs
moonmausoleum.com
38⋅ 1.8K ⋅4 posts / week Get Email Contact More
I run a website that brings people urban legends and myths they've probably never heard of. Get Myths, Urban Legends, and Scary Stories.
smalltownmyths.com
2.8K ⋅5 posts / year Get Email Contact More
Japan
The website dedicated to Japanese horror stories, ghost stories, stalker stories, cryptic stories, rituals, urban legends, and 2chan creepypasta.
Also in Horror Movie Blogs
thejapanesehorror.com
6 Get Email Contact More
Collinsville, Texas, US
HI! I am Andrea Allison. My love for the horror genre was still in semi-shallow waters. Therefore, making me aware of things like ghosts and monsters but not so much of the subjects associated with reality. That's when Halloween came along.
paranormalstories...
3.6K⋅ 2.3K Get Email Contact More
The Horror Library is a collection of short scary stories written by author SirScareme.
sirscareme.com
406⋅ 23 Get Email Contact More
Scare blog is a mixture of short scary stories and short paranormal stories found on the internet. We look at short scary stories that we have found on the internet. These are what people have written from places such as the scariest Reddit short stories or they could be well-known fiction writings.
scareblog.com
Oct 2020 Get Email Contact More
We are Abhijit, Mohor, and Hazel. We created this blog so that we can help people to give knowledge. We publish different stories, facts, etc. from various sources of articles. Best mystery discovering blog. Unknown facts about Urban Legends, Myths, Aliens, UFO, Ghost, horror, universe, science, historical facts is here.
trueghost.online
4 posts / year Get Email Contact More
We publish all new original short horror stories, scary stories, real horror stories, supernatural incidents, etc. One-stop for short horror stories | scary stories | urban legends | creepy creatures | mythical | horror movies | supernatural incidents | real life horror stories | etc.
shorthorrorstories..
Mar 2021 Get Email Contact More
---
Horror Story
Bloggers
Top Authors, Journalists, and Publishers covering Horror Story.
Get Spreadsheet.
| Blogger Name | Email | Blog Link | Total Blog Posts |
| --- | --- | --- | --- |
| Creepypasta | | creepypasta.com | 358 |
| Mirror | | moonmausoleum.com | 62 |
| Michael Kellermeyer | | oldstyletales.com/blog | 61 |
| Affliction User | | trueghost.online | 28 |
| Scare Street | | scarestreet.com/horror-blog | 23 |
| Brimstone | | creepypasta.com | 1 |
| enidl796688761 | | smalltownmyths.com | 1 |
| harrisonu91 | | smalltownmyths.com | 1 |
| rochellegosling | | smalltownmyths.com | 1 |
| sirscareme | | sirscareme.com | 1 |
| X Photography | | trueghost.online | 1 |
Load 12 to 100
of 228 Bloggers
---
Horror Story
Blog Topics
Here is a list of most popular Horror Story blog post categories and topics to write about:
| Topic | Number of posts |
| --- | --- |
| Strange And Unexplained | 65 |
| Psychological Horror | 64 |
| Beings And Entities | 63 |
| Paranormal | 60 |
| Ghost | 53 |
| Deaths, Murders, And Disappearances | 47 |
| Locations And Sites | 44 |
| Monsters, Creatures, And Cryptids | 36 |
| Ghosts | 36 |
| Haunted | 32 |
| Suspense And Thrillers | 28 |
| Jobs And Occupations | 28 |
| Ghosts And Spirits | 28 |
| Haunting | 28 |
| Myths And Legends | 24 |
| Madness, Paranoia, And Mental Illness | 24 |
| Darkdreamsbooks | 22 |
| Body Horror | 21 |
| Journals And Diaries | 20 |
| Nature And The Outdoors | 20 |
---