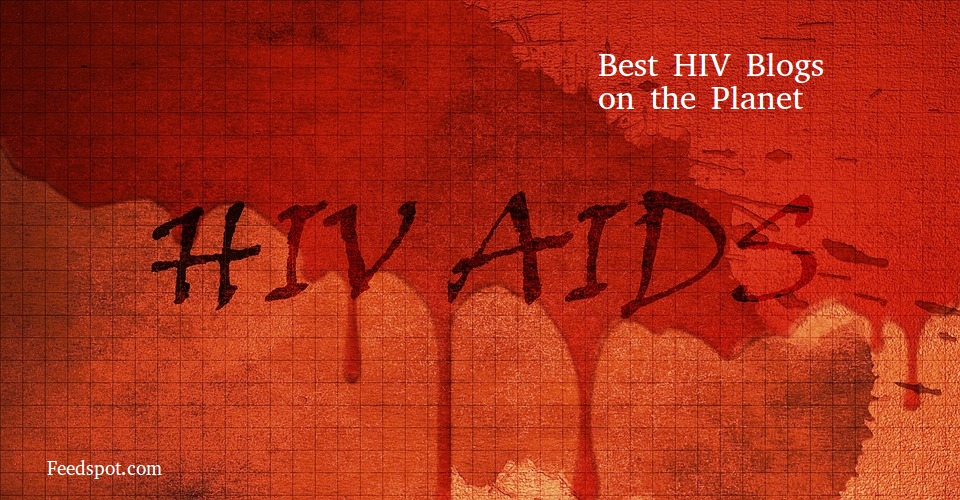 The Best HIV blogs from thousands of top HIV blogs in our index using search and social metrics. Data will be refreshed once a week.
If your blog is selected in this list, you have the honour of displaying this Badge (Award) on your blog.
Rank

Blog Name

Facebook Fans

Twitter Followers

Alexa Rank

1

New York, NY

About Blog - POZ serves the community of people living with and those affected by HIV/AIDS with daily news, treatment updates, personal profiles, investigative features, videos, blogs, forums, personals and an extensive online social network.
Frequency - about 6 posts per week

23,931
17,976
113,868
2

San Francisco

About Blog - Your bright and brainy source on new developments in HIV prevention, evolving approaches to HIV treatment, and strategies for living well with the virus.
Frequency - about 4 posts per week

40,303
n/a
892,343
3

About Blog - NAM works to change lives by sharing information about HIV and AIDS. We believe independent, clear and accurate information is vital in the fight against HIV and AIDS. Our mission is to support people living with HIV to live longer, healthier lives.
Frequency - about 18 posts per week

4,405
7,622
102,297
4

Washington, D.C.

About Blog - The creation of AIDS United maximizes the resources and strengths of leading national HIV/AIDS organizations, the National AIDS Fund and AIDS Action. For more than two decades, we have supported community-driven responses to the HIV epidemic around the country that reach the nation's most disproportionately affected populations.
Frequency - about 1 posts per week

27,325
12,997
1,959,415
5

21,666,641
212,644
1
6

medicalxpress.com/hiv-aids-news

About Blog - Medical Xpress is a web-based medical and health news service that features the most comprehensive coverage in the fields of neuroscience, cardiology, cancer, HIV/AIDS, psychology, psychiatry, dentistry, genetics, diseases and conditions, medications and more.
Frequency - about 117 posts per week

149,251
31,516
28,853
7

medicalnewstoday.com/categor..

United States

About Blog - The latest HIV and AIDS research from prestigious universities and journals throughout the world. Medical News Today is the Internet's leading independent medical news website. Publishing daily medical news on thousands of health topics.
Frequency - about 3 posts per week

193,316
77,867
6,493
8

8,743,287
8,749,409
198
9

sciencedaily.com/news/health..

Rockville, MD

About Blog - HIV and AIDS information and facts. Read latest medical articles and view educational videos on AIDS and HIV symptoms and treatments. Stay informed about new developments on the AIDS/HIV front.
Frequency - about 6 posts per week

1,748,987
203,753
2,955
10

About Blog - HIV/AIDS news, discussion and support on Reddit.
Frequency - about 7 posts per week

1,063,055
456,161
24
11

Canada

About Blog - CATIE is Canada's source for up-to-date, unbiased information about HIV and hepatitis C. We connect people living with HIV or hepatitis C, at-risk communities, healthcare providers and community organizations with the knowledge, resources and expertise to reduce transmission and improve quality of life.
Frequency - about 1 post per month

11,348
8,389
205,065
12

Washington, DC

About Blog - Numerous government agencies work to support advocacy efforts and spread HIV and AIDS awareness in the United States. This blog functions as a sort of clearinghouse for all of their hard work, with all the latest news on healthcare reform as it pertains to either condition, information about upcoming awareness days, videos from recent seminars and conferences, plus a lot more.
Frequency - about 3 posts per week

56,050
358,958
77,080
13

Toronto

About Blog - Canada's online HIV magazine by and for people living with HIV, THE place for up-to-date HIV news and views, and to read the best in stories of our lives.
Frequency - about 10 posts per week

1,136
9,793
2,657,288
14

Berlin

About Blog - magazin.hiv provides information on HIV / AIDS and sexually transmitted infections.
Frequency - about 4 posts per week

33,043
3,590
1,292,866
15

Baltimore, MD

About Blog - Mark S. King is a nationally recognized HIV/AIDS advocate who has been working to raise awareness about the disease for decades. King is also a recovering addict. On his blog, you'll find HIV-related news, as well as personal reflections and profiles of game-changers in the HIV/AIDS community. We like visiting this blog to see what's happening in the social world of activism.
Frequency - about 1 post per month

2,715
4,291
2,596,701
16

Southern Africa

About Blog - Share is a unique regional hub, connecting people to resources, peers, organizations, and free online learning and collaboration tools designed to equip them to share experiences and knowledge to better respond to the HIV and AIDS epidemic. SHARE addresses the need for health information and knowledge management related to HIV and AIDS in the region of the world.
Frequency - about 50 posts per week

n/a
529
2,423,197
17

Australia

About Blog - Developed by NAPWHA in association with the Doherty Institute and the Alfred Hospital, HIV Cure will collate all the latest research news and scientific developments as they happen so that people living with HIV in Australia can be educated, engaged and gain access to the successes being made.
Frequency - about 1 post per month

673
248
3,732,520
18

Brighton, UK

About Blog - The HIV Justice Network is a global information and advocacy hub for individuals and organisations working to end the inappropriate use of the criminal law to regulate and punish people living with HIV.
Frequency - about 1 post per month

76
2,928
3,810,974
19

Nashville, Tennessee

About Blog - HIV blog and HIV positive activist Josh Robbins shares his journey living with HIV plus related news. Robbins mission is to offer encouragement to those living with HIV for the purpose of engaging them to become fierce advocates of others living with this virus and become vocal missiles against the stigma surrounding HIV.
Frequency - about 1 post per week

12,170
16,038
4,072,186
20

Philippines

About Blog - The official site of The Project Red Ribbon Care Management Foundation, Inc. To improve the quality of life of persons living with HIV (PLHIV) through awareness, resources, treatment, care and support.
Frequency - about 9 posts per week

2,848
1,270
5,579,148
21

myjourneywithaids.wordpress.com

Toronto, Canada

About Blog - Kenn Chaplin has been living with HIV since 1989. Throughout the years, he's had many ups and downs, and has fallen seriously ill several times. While he admits his posts might not come on a consistent schedule, they are consistently honest and real. From getting accustomed to using a walker, to receiving an award for 25 years in AIDS activism, it's a peek inside Kenn's life, with no filter.
Frequency - about 1 post per month

n/a
534
7,797,480
22

blogs.cdc.gov/global/categor..

Atlanta, GA

About Blog - CDC is dedicated to protecting health & promoting quality of life through prevention and control of disease, injury, and disability. Blog posts contains information about Hiv Aids.

99,545
721,991
2,133
23

Vancouver, BC

About Blog - The BC Centre for Excellence in HIV/AIDS is dedicated to improving the health of British Columbians with HIV through the development, ongoing monitoring and dissemination of comprehensive research and treatment programs for HIV and related diseases.
Frequency - about 1 posts per week

2,474
7,114
3,350
24

China & South Africa & US

About Blog - searcHIV is a multi-site, multi-disciplinary working group focusing on investigating the biosocial implications of curing HIV infection. mission of searcHIV is Develop a theoretical framework about HIV cure research and early implementation using historical, conceptual and ethical data, Determine HIV cure stakeholder perspectives on cure research and early implementation.
Frequency - about 1 post per month

229
213
3,665
25

thebody.com/content/46169/hi..

New York, NY

About Blog - The Web's largest source of HIV and AIDS information. Read, listen or watch the latest HIV/AIDS news, research and resources. Learn about HIV prevention, HIV testing, HIV symptoms, HIV/AIDS treatment and HIV/AIDS-related health issues, as well as first-person stories from HIV-positive people. Ask questions in our HIV expert forums or connect with others with HIV/AIDS on our bulletin boards.
Frequency - about 3 posts per week

19,101
18,941
48,259
26

blogs.jwatch.org/hiv-id-obse..

Waltham, MA

About Blog - HIV and ID Observations is a blog maintained by Dr. Paul E. Sax. He looks at the latest research, as well as some of the "not-so-medical" news about HIV and infectious disease. It's one of the most reputable HIV blogs around, with Q&As, news breakdowns, and more.
Frequency - about 1 posts per week

50,134
11,176
132,996
27

ÜT: 38.886866,-77.098443

About Blog - The Elizabeth Glaser Pediatric AIDS Foundation (EGPAF) is a nonprofit organization dedicated to preventing pediatric HIV infection and eliminating pediatric AIDS through research, advocacy, and prevention, care, and treatment programs. Founded in 1988, EGPAF works in 15 countries around the world.
Frequency - about 1 posts per week

47,152
12,396
487,031
28

About Blog - I'm Joel Gallant, an HIV doctor at Southwest CARE Center in Santa Fe, New Mexico, and author of "100 Questions & Answers about HIV and AIDS." I used to conduct an interactive question and answer forum on the Hopkins HIV Guide website. That Forum no longer exists, so I'm reviving it on Tumblr. The blog includes favorites from the archives of the original Forum, as well as news and commentary about new development in HIV tr
Frequency - about 19 posts per week

n/a
n/a
4,040,525
29

About Blog - A blog by Henery Bauer is pointing to evidence that HIV is not the necessary and sufficient cause of AIDS. The purpose of this blog is to examine such issues and to show that what is puzzling for people who believe that HIV causes AIDS is readily explainable under alternative views soundly based on published research studies.

n/a
n/a
4,197,387
30

Brampton, ON

About Blog - Peel HIV/AIDS Network (PHAN) has for over 20 years served people living with HIV/AIDS in Mississauga, Brampton and Caledon and works to limit the spread of the HIV virus through PHA Client HIV support programs , sexual health education, anti HIV/AIDS stigma and discrimination advocacy and volunteerism.
Frequency - about 1 post per month

504
1,003
14,383,805
31

United States

About Blog - HIV/AIDS is not just a disease; it's proof positive of injustice: the HIV Prevention Justice Alliance makes human rights issues central to the AIDS response. hrough membership engagement and mobilization, the HIV PJA advocates for more than just HIV prevention and social policy at a national level.
Frequency - about 1 posts per week

2,768
4,866
17,224,748
32

lifewithhiv-peter.blogspot.com

Sydney, Australia

About Blog - A blog by Peter about being Hiv positive and living in Australia.
Frequency - about 18 posts per week

n/a
725
23,051,366
33

Brooks, Alberta

About Blog - HCL promotes the healthy choices people can make to reduce their risk of getting or spreading HIV/AIDS. mission is to reduce the harm associated with HIV/AIDS and hepatitis C for all individuals and communities that we serve.

1,599
28
23,774,056
34

St Louis, MO

About Blog - Follow me as I progress from day 1 since being diagnosed with HIV. I am a social advocate, student, writer/photographer. I advocate for children and against social injustices.
Frequency - about 2 posts per week

725
314,122
n/a
35

Cleveland, OH

About Blog - Positive Peers is a private app for teens and young adults living with HIV (ages 13-34) featuring information, social networking and self-management tools to support HIV-related holistic care.
Frequency - about 3 posts per week

113
77
n/a
36

US

About Blog - The digital journal, scrapbook, photo album and video library to document the past 30 plus years of the HIV epidemic. Whether you are HIV positive yourself, have a loved one who is positive or who has died from complications of HIV infection or you work/volunteer or have worked/volunteered for an HIV related organization – this is your space. Add your story in words, pictures or video.
Frequency - about 5 posts per week

n/a
551
n/a
37

About Blog - Information blog for people suffering from both Neuropathy and HIV. An opportunity to exchange experiences, tips and opinions.

This site is non-funded, non-commercial and free of advertising.
Frequency - about 7 posts per week

n/a
n/a
23,946,573
38

About Blog - Office Of HIV Planning is Supporting community planning for HIV/AIDS services in the greater Philadelphia area.

371
n/a
n/a
39

About Blog - Kody is a HIV Writer and Blogger sharing His experience and educating the world about HIV.
Frequency - about 2 posts per week

n/a
n/a
n/a
40

justinshivjournal.blogspot.com

Laurel, Maryland

About Blog - When Justin B. Terry-Smith was diagnosed with HIV over 10 years ago, his outlook was grim. Today, he's married with two sons. An Air Force veteran who has been involved in activism since 1999, his blog posts and video journals cover the latest HIV-related news, information about treatments and therapies like PrEP, nonprofits that are making a difference, and his children and travels.
Frequency - about 1 post per month

n/a
n/a
n/a
41

Global

About Blog - The Well Project is a global resource for women living with HIV, their caregivers and health care providers. It is an initiative conceived, developed, and administered by HIV women and those who are affected by this disease.
Frequency - about 1 post per month

5,731
7,214
795,370
42

Palo Alto, California

About Blog - TeachAIDS is a social venture that creates breakthrough software to solve persistent problems in HIV prevention used in more than 70 countries. You will get Free, Research-Based, Culturally-Tailored, HIV/AIDS Tutorials.

97,856
2,389
1,320,196
43

hivhereandnow.com/category/blog

Brooklyn, NY

About Blog - News and information about the HIV Here & Now Project which includes a poem-a-day website, a forthcoming anthology, and events. In addition to posting and publishing poetry about 35 years of HIV/AIDS and about HIV/AIDS in the present, the project seeks to reduce shame and stigma around HIV/AIDS, and to promote HIV testing, treatment, and prevention

1,540
2,673
8,821,770
44

New York, NY, USA

About Blog - The Center for HIV Law and Policy (CHLP) is a national legal and policy resource and strategy center for people with HIV and their advocates. CHLP works to reduce the impact of HIV on vulnerable and marginalized communities and to secure the human rights of people affected by HIV.

2,875
6,319
2,008,056
45

hivpreventionengland.org.uk/..

England

About Blog - HIV Prevention England (HPE) is the national HIV prevention programme for England. It delivers a nationally co-ordinated programme of HIV prevention work with UK-based black African people and with gay men/men who have sex with men (MSM).

n/a
n/a
9,055,869
46

south africa

About Blog - HIV Support in South Africa - bringing information, Dr Gail Ashford's thoughts and opinions to people affected by or living with HIV.

1,748
n/a
n/a
47

DMV

About Blog - Patrick Ingram was diagnosed as HIV-positive in 2011. Like many of the other entries on our list, he's used his diagnosis and health as fuel for his advocacy efforts and to create change. He works within his community and online to raise awareness on issues affecting the HIV/AIDS community. We like the variety of topics on his blog from the personal to the global and His humor to use of GIF'S.

902
1,005
n/a
48

zeenews.india.com/tags/hiv-v..

India

About Blog - Read all latest HIV vaccine news from India & world. Zee Media Corporation Ltd (ZMCL), India's largest news network, touches the lives of over 150 million Indians through a clutch of national and regional news channels.

7,671,485
2,721,642
949
49

About Blog - Read This Red Blog is an online community for family, friends, and loving strangers who want to know and do more to help those affected by HIV/AIDS. By educating ourselves together and taking action, we will become the change!

51
72
n/a
50

Makati City

About Blog - Latest HIV News for Filipinos. Inquirer News is the leading Philippine online news and information website.
Frequency - about 1 post per week

3,047,093
2,302,359
822
These blogs are ranked based on following criteria
Google reputation and Google search ranking
Influence and popularity on Facebook, twitter and other social media sites

Quality and consistency of posts.

Feedspot's editorial team and expert review
Top 50 HIV Blogs Winners
CONGRATULATIONS to every blogger that has made this Top HIV blogs list! This is the most comprehensive list of best HIV blogs on the internet and I'm honoured to have you as part of this! I personally give you a high-five and want to thank you for your contribution to this world.
If your blog is one of the Top 50 HIV blogs, you have the honour of displaying the following badge on your site. Use the below code to display this badge proudly on your blog. You deserve it!:
<a href="https://blog.feedspot.com/hiv_blogs/" title="HIV Blogs"><img src="https://blog-cdn.feedspot.com/wp-content/uploads/2017/01/hiv-50-transparent_216px.png" ></img></a>
Tags: hiv rss feeds