35 Best Family Therapy Blogs and Websites
Follow Top 35 Family Therapy Blogs from one place on Feedspot Reader
The
best Family Therapy blogs
from thousands of blogs on the web and ranked by traffic, social media followers, domain authority & freshness.
Family Therapy Blogs
Here are 35 Best Family Therapy Blogs you should follow in 2023
Seattle, Washington, US
Explore our resources and tools developed by Drs. John and Julie Gottman. Improve your relationship with science-backed advice from The Gottman Institute. We are committed to an ongoing program of research that increases the understanding of relationships and adds to the development of interventions that have been carefully evaluated.
Also in Relationship Blogs, Marriage Counseling Blogs, Relationship Science Blogs
gottman.com/blog
527.1K⋅ 50.6K⋅ 231.6K ⋅1 post / week ⋅ Mar 2009 Get Email Contact More
Florida, US
Hi, there. I'm Ili, an intentional career coach wellness warrior for mental health professionals. I'm also a licensed marriage and family therapist, clinical supervisor, professor, and systems theory nerd. I help therapists and counselors save time and love their work by providing tips, education, and a bunch of other resources based on research, as well as my personal experiences, mistakes, and professional journey. I simplify family therapy techniques and theories into simple solutions.
familytherapybasic..
2.4K⋅ 896 ⋅1 post / quarter ⋅ Jul 2016 Get Email Contact More
Houston, Texas, US
Heights Family Counseling specializes in counseling children, adolescents, adults, and couples. Our goal is to journey alongside each person to help them recognize their own strengths and resiliency in order to foster a more meaningful and authentic life.
Also in Counseling Blogs
heightsfamilycouns..
2.4K⋅ 241⋅ 940 ⋅2 posts / month ⋅ Mar 2016 Get Email Contact More
Agoura Hills, California, US
Chris Massman LMFT is a Licensed Marriage and Family Therapist in Agroua Hills, CA. With years of experience providing marriage counseling, family therapy, and even addiction counseling, you can rest assured you're in good hands. A helpful marriage and family therapy blog for residents in and around Agoura Hills by Chris Massman. Take the first step to improving your relationships.
chrismassmanmft.co..
36⋅ 8 ⋅7 posts / quarter ⋅ Mar 2014 Get Email Contact More
US
The Journal of Marital and Family Therapy is the journal of the American Association for Marriage and Family Therapy. JMFT is a peer-reviewed journal that advances the professional understanding of marital and family functioning and the most effective psychotherapeutic treatment of couple and family distress.
onlinelibrary.wile..
1 post / week Get Email Contact More
Dallas, Texas, US
Confessions of Parenting is a family lifestyle blog that inspires families to create memories together. Michele's goal is to help families find an easy way to connect as a family through all stages of life with easy recipes, conversation starters, printable games, and more. Throughout the blog, Michele uses her degree in Marriage and Family studies and the knowledge she has gained as a Family Life Educator to inspire different parenting strategies as well as ways to spice up your marriage. No matter what you are searching for you will probably find it on Michele's blog.
Also in Mom Blogs
confessionsofparen..
1.3K⋅ 1.6K ⋅3 posts / day Get Email Contact More
Philadelphia, Pennsylvania, US
Philly Family Life Counseling, LLC, the practice of Dr. Gene Devers and Associates, specializes in changing lives and relationships. We work to improve your ability to learn skills and acquire tools necessary to facilitate meaningful changes in your life, relationships, and career.
phillyfamilylifeco..
238⋅ 6 ⋅6 posts / quarter ⋅ Oct 2017 Get Email Contact More
Austin, Texas, US
Austin Family Counseling provides counseling and therapy for families, children, couples, and individuals. The AFC blog will hopefully give you and your family a new perspective into various current events, relevant topics, and new ideas.
austinfamilycounse..
661⋅ 33⋅ 3.2K ⋅1 post / week ⋅ Jan 2014 Get Email Contact More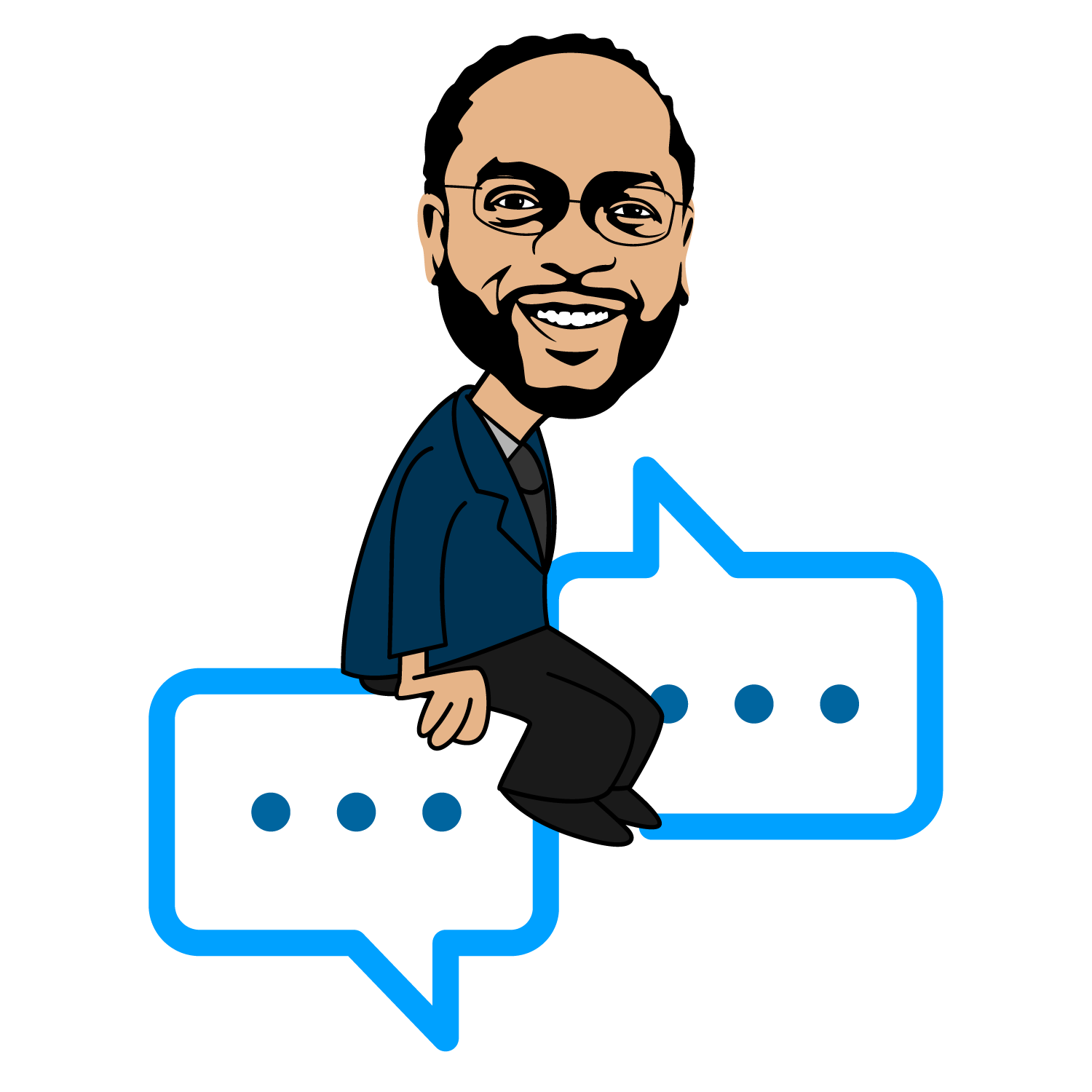 The Sunrise Couples Therapy blog gives you advice and resources on lifestyle, relationships, marriage, and more. Sunrise Couples Therapy offers specialized relational services from experienced, highly trained, professional clinicians. We work with individuals, couples in intimate relationships, and families in crisis to nurture change and enhance connection.
Also in Couples Therapy Blogs
sunrisecouplesther..
1 post / week ⋅ Oct 2016 Get Email Contact More
Bellaire, Texas, US
Fuller Life Institute is a non-profit organization in Houston providing counseling and therapy to facilitate healing for hurting people, marriages, and families of all income and insurance levels, resources for marital, emotional, mental and spiritual growth and well-being and a quality collaborative post-graduate fellowship program for pre-licensed counselors and marriage and family therapists.
fullerlifefamilyth..
697⋅ 216 ⋅1 post / month ⋅ Mar 2012 Get Email Contact More
Texas, US
I am a Licensed Marriage and Family Therapist (MDIV, MSMFT), Author and Speaker, in private practice in Plano, TX. I am passionate about helping guide people into the transformation of their life's journey personally and relationally. I work with individuals, couples, families, groups and organizations. I'm the author of What it Means to be a Man and The Anxious Christian.
rhettsmith.com
1.3K⋅ 3.6K⋅ 1.1K ⋅2 posts / month ⋅ Dec 2004 Get Email Contact More
San Diego, California, US
Dr. Baya Mebarek, Marriage and Family Therapist. As a qualified couples and family therapist, I am committed to helping you develop the personal and relational skills and strategies needed in order to build and maintain a positive, meaningful life and healthy relationships.
sandiegofamilyther..
168⋅ 460 ⋅1 post / month ⋅ Dec 2010 Get Email Contact More
US
This blog covers mental health, drugs and psychotherapy with an emphasis on the role of family dysfunction in behavioral problems. It discusses how family systems issues have been denigrated in psychiatry in favor of a disease model for everything by a combination of greedy pharmaceutical and managed care insurance companies, naïve and corrupt experts, twisted science, and desperate parents.
Also in Psychology Blogs
davidmallenmd.blog..
666 ⋅1 post / week ⋅ Mar 2010 Get Email Contact More
Jacksonville, Florida, US
Family Therapy Associates of Jacksonville is a specialized therapy center, focused totally on bettering your relationships. We believe that everyone can have a happy, healthy and fulfilling intimate relationship. We offer an upscale VIP center environment, featuring impeccable customer service and quality therapeutic services. Read Tips, advice and relationship resources for individuals and couples.
ftajax.com/blog
168⋅ 109 ⋅2 posts / quarter ⋅ Apr 2013 Get Email Contact More
San Francisco, California, US
I'm Jacob Brown, and I'm the author of the Sex, Love, and Couples Therapy blog. I'm a Couples Therapist in San Francisco and Marin County. Learn how to deal with the loss of intimacy, infidelity, sexless marriage, and recurrent fights. Make your relationship feel closer, more loving, and more connected.
Also in Psychotherapy Blogs
jbamft.com/blog
13 ⋅2 posts / quarter Get Email Contact More
Philadelphia, Pennsylvania, US
A Better Life Therapy: Gottman Counseling for Individuals, Couples & Families focus on Relationships, Marriage, Divorce, Depression & Anxiety. Read articles by Elizabeth Earnshaw in Philadelphia, PA with tips and advice to help adults with relationships, mental health, behavior, stress and more
abetterlifetherapy..
835⋅ 174⋅ 5.9K ⋅1 post / quarter ⋅ May 2016 Get Email Contact More
Los Angeles, California, US
Ashley Turner is a yoga/meditation teacher, registered Marriage & Family Therapist Intern, writer, speaker and Initiated Priestess. Deep, witty, and laser focused, she draws on the source texts of yoga while incorporating the best of neurobiology, Jungian Psychology, ayurveda, tantra, shamanism & priestess work -vigorously challenging students and clients.
ashleyturner.org/blog
76.5K⋅ 18.3K ⋅ Jul 2011 Get Email Contact More
Salt Lake City, Utah, US
Wasatch Family Therapy, LLC was founded in 2002 by Julie Hanks, LCSW. Since then it has continued to grow and become known as a respected provider of therapy services for children, women, couples, and families.
wasatchfamilythera..
1.8K⋅ 1.4K ⋅ Jan 2018 Get Email Contact More
Westminster, Colorado, US
The Marriage and Family Clinic has become known as a hub for individuals, couples, and families in Colorado striving to salvage their relationships. As the only clinic specializing in relationships in North Denver we are happy to help you with your individual, couple, marriage, or family counseling needs.
Also in Family Blogs
themarriageandfami..
1.6K⋅ 1.5K ⋅ May 2017 Get Email Contact More
San Jose, California, US
Counseling Recovery writes a blog that focuses on improving relationship skills like setting boundaries, communication, anger management, overcoming codependency, and low self-esteem. Michelle Farris is a licensed marriage and family therapist and owner of Counseling Recovery.
Also in Codependency Blogs
counselingrecovery..
6.8K⋅ 1.4K ⋅10 posts / year ⋅ May 2013 Get Email Contact More
Austin, Texas, US
Hi, I am Melody Li. Earlier in my journey, I was an educator. With a passion for helping children and adolescents thrive, my experiences range from mentoring at-risk youth to teaching sex-ed. (See, nothing fazes me!)Today, I help adults, adolescents, and couples flourish in their holistic health, relationships, careers, and identities. My approach is grounded in my pursuit for social justice and the mission to promote healthy families.
melodyli.com/categ..
403⋅ 161 ⋅ Nov 2015 Get Email Contact More
Australia
The Australian Institute of Family Counselling Ltd. (aifc) is a professional training organisation engaged solely in higher education and counselling training.
aifc.com.au/blog
7K⋅ 481⋅ 405 ⋅4 posts / year ⋅ May 2016 Get Email Contact More
Hi. I'm . I am a psychotherapist, writer, adjunct professor, and most importantly, a mother. I regularly contribute to publications such as Psychology Today, Psych Central and Tiny Buddha. My book, blog, and private psychotherapy practice in Florida are fueled by my passion for helping others live fulfilling and meaningful lives. I am committed to helping others meet their goals, build a stronger sense of self, and most importantly live life on their own terms, happily.
doctorilene.com
26.4K⋅ 1.1K ⋅5 posts / year ⋅ Feb 2014 Get Email Contact More
Sweden and the US
Hi, I'm Beth Rogerson. I have a PhD in counseling, and am licensed in the United States as an independent, English-speaking: Marriage and Family Therapist, Clinical Counselor. I have over 25 years of experience providing counseling and psychotherapy services to individuals, couples, families, and children. My focus with my clients is better relating in all of your relationships: partners, families, and even yourself.
bethrogerson.com/blog
249⋅ 828 ⋅ Dec 2015 Get Email Contact More
San Diego, California, US
The Family Guidance & Therapy Center of Southern California is a group of caring professionals who believe treatment should be a collaboration that includes your values, the latest research and our expertise. Looking for a little help or inspiration? Our blog was written with you in mind! Practical advice about relationships, life struggles, autism and much more!
familyguidanceandt..
1.2K⋅ 582⋅ 224 ⋅ Apr 2012 Get Email Contact More
Overland Park, Kansas, US
Matt Armstrong, LMFT & owner, had a vision. He wanted to heal the world, one family at a time. His faith and firm belief in the potential of the family and how powerful the impact of strong families is to society led him to what is now Armstrong Family Counseling.
armstrongfamilycou..
755⋅ 22 ⋅1 post / year ⋅ Jan 2018 Get Email Contact More
Fresno, California, US
Fresno family counseling with therapy for marriage, anxiety, depression, couples & behavior. Read tips for Fresno families, individuals and married couples on a variety of counseling and therapy related topics.
jodimitchellmft.co..
Oct 2016 Get Email Contact More
Austin, Texas, US
My name is Dr. Mathis Kennington.I am a licensed marriage and family therapist, supervisor, writer and educator. I specialize in couples and sex therapy. In fact, it's the only work I do.
mathiskennington.c..
447⋅ 64 ⋅ Aug 2014 Get Email Contact More
Denver, Colorado, US
Foundations Family Counseling provides individual, parent, teen, child, and family therapy and counseling services. Foundations Family Counseling Blog provides useful information to parents and individuals seeking counseling, therapy, knowledge, and insight.
foundationsfamilyc..
364⋅ 6 ⋅2 posts / year ⋅ Feb 2017 Get Email Contact More
North Brooklyn Marriage & Family Therapy offers family, individual, and couples therapy in Williamsburg. Brooklyn NY. Blog posts written by specialists from information on couple and family counseling, to helpful ideas, to copy with the challenges of life.
northbrooklynmft.c..
326⋅ 11 ⋅2 posts / year ⋅ Jan 2015 Get Email Contact More
Agoura Hills, California, US
Blog for Child and Family Therapy Center in Los Angeles. Topics include that of children, adolescents, and adults in regards to the therapeutic.
childteenfamilythe..
Jul 2013 Get Email Contact More
Hello, My name is Mark Vander Ley I am a counselor in Quincy, IL. The connections blog provides insightful articles helping you to build connection between you and your family members.
connectionsquincy...
169⋅ 576⋅ 142 ⋅ Feb 2017 Get Email Contact More
Steve Weinman. I'm a Licensed Savannah Counseling, Marriage and Family Therapist and passionate about providing valuable, confidential, and respectful care to all of my patients. Read therapy blog for resources relating to our services and helpful advice for getting the strength to overcome a wide range of common struggles.
familyfirsttherapy..
321 Get Email Contact More
Chicago, Illinois, US
Katie is a terrific therapist and professional. She is diligent, caring and offers quality treatment for the families and individuals she treats.
flemingfamilythera..
135 ⋅ Jun 2017 Get Email Contact More
I am a warm, passionate, and creative therapist who strives to make the counseling process a positive healing experience. I specialize in play therapy and working with children (3 ). As the Owner and Clinical Director for Creative Family Counseling, I am currently working toward becoming a Certified Professional Counselor Supervisor (CPCS), Registered Play Therapy Supervisor (RPT-S) and Sandtray Specialist.
creative-family-co..
8 ⋅ Mar 2017 Get Email Contact More
---
Family Therapy
Bloggers
Top Authors, Journalists, and Publishers covering Family Therapy.
Get Spreadsheet.
| Blogger Name | Email | Blog Link | Total Blog Posts |
| --- | --- | --- | --- |
| Michele Tripple | | confessionsofparenting.com | 196 |
| Miles Hall LMFT MHP | | sunrisecouplestherapy.com/blog-1 | 46 |
| Amy Rollo | | heightsfamilycounseling.com/blog | 43 |
| Dr. Baya Mebarek | | sandiegofamilytherapy.net/blog | 42 |
| Elizabeth Earnshaw | | abetterlifetherapy.com/blog | 41 |
| Chris Massman | | chrismassmanmft.com/news | 36 |
| Lora Ferguson | | austinfamilycounseling.com/our-blog | 24 |
| phillyfamilylife | | phillyfamilylifecounseling.com/blog | 16 |
| Foundations Counselor | | foundationsfamilycounseling.com/blog | 14 |
| The Gottman Institute | | gottman.com/blog | 10 |
| Beth Rogerson | | bethrogerson.com/blog | 9 |
| North Brooklyn Marriage & Family Therapists | | northbrooklynmft.com/blog | 9 |
| Rhett Smith | | rhettsmith.com | 9 |
| aifc admin | | aifc.com.au/blog | 8 |
| Jacob Brown | | jbamft.com/blog | 8 |
| Dr. Ilene | | doctorilene.com | 7 |
| Michelle Farris | | counselingrecovery.com/blog-san-jose | 7 |
| The Family Guidance and Therapy Center | | familyguidanceandtherapy.com/blog | 7 |
| Ricci | | confessionsofparenting.com | 6 |
| Therapist | | ftajax.com/blog | 6 |
| Ashley Turner | | ashleyturner.org/blog | 4 |
| Child Mind Institute | | gottman.com/blog | 4 |
| Dana McNeil | | gottman.com/blog | 4 |
| Dr. Tabitha | | ftajax.com/blog | 4 |
| Ili Rivera Walter, PhD, LMFT | | familytherapybasics.com/blog | 4 |
Load 26 to 100
of 351 Bloggers
---
Family Therapy
Blog Topics
Here is a list of most popular Family Therapy blog post categories and topics to write about:
| Topic | Number of posts |
| --- | --- |
| Relationships | 37 |
| Couples | 35 |
| Family | 33 |
| Couples Therapy | 32 |
| Printables | 32 |
| Couples Counseling | 28 |
| Marriage Therapy | 28 |
| Family Therapy | 27 |
| Depression | 27 |
| Marriage Counseling | 26 |
| Infidelity | 25 |
| Premarital Counseling | 24 |
| Counseling Relationship | 23 |
| Divorce Therapy | 23 |
| Premarital Therapy | 23 |
| Relational Therapy | 23 |
| Conflict Resolution | 23 |
| Relationships Coach | 23 |
| Couples Arguing | 23 |
| Bicultural Couples Therapy | 23 |
---
Family Therapy Blogs By Country
Category