30 Best Dallas Wedding Blogs and Websites
Follow Top 30 Dallas Wedding Blogs from one place on Feedspot Reader
The
best Dallas Wedding blogs
from thousands of blogs on the web and ranked by traffic, social media followers & freshness.
Learn more
Dallas Wedding Blogs
Here are 30 Best Dallas Wedding Blogs you should follow in 2023
Dallas, Texas, US
D Weddings is the ultimate destination for the informed Dallas bride. With our digital home, we create a connection between brides and local wedding c...reatives - planners, venues, photographers, floral designers, cake-makers, stationers, entertainers, and more - in a way only a trusted local publication can.more
dweddings.com
7.9K 3 posts / week DA 37 Get Email Contact
Dallas, Texas, US
Welcome to Monica Salazar Photography. Monica Salazar Photography is a Dallas, Texas-based wedding photography studio. We provide modern, romantic, lo...ve-filled wedding photography for brides and grooms on their wedding day.more
monica-salazar.com..
5.7K 734 1 post / week DA 21 Get Email Contact
Dallas, Texas, US
Let the experienced event coordinators at Significant Events of Texas, servicing the Dallas/Ft. Worth area as well as destination locations around the... world, take the stress and planning out of your next social or corporate occasion. We offer Full Service, Partial Planning, and 'Day Of' Event Coordination to fit your budget needs.more
significanteventso..
118 2 posts / year DA 23 Get Email Contact
Dallas, Texas, US
Hello! I am thrilled to introduce you to the Keestone Events team. We put a tremendous amount of effort into each of our events, ensuring it's uni...quely tailored to your personalities so it's all the more meaningful. From luxurious affairs of 400 to intimate destination weddings of fifty, we are here to help bring your vision to life.more
keestoneevents.com..
1.1K 4 posts / quarter DA 19 Get Email Contact
Dallas, Texas, US
I'm a Dallas wedding photographer, specializing in vibrant and authentic storytelling. Browse the blog for wedding planning tips, venue features, loca...l portrait locations, and/or beautiful wedding and engagement inspiration around the DFW metroplex and beyond!more
stefaniciottiphoto..
842 1 post / week DA 18 Get Email Contact
Dallas, Texas, US
Choosing a wedding photographer can be a difficult thing to do, there is an ocean of images to look at and it's hard to know the truth of how/why ...images we see are made. The how and why are so important to us because photography is most powerful when it's intimate, authentic, and creative and that's really the heart of why we love wedding photography.more
josephmark.com/blog
1 post / quarter DA 27 Get Email Contact
Dallas, Texas, US
Hey, I'm Catie, I have a passion for making women feel beautiful, even when it seems like there's an alien growing inside you or there's s...pit-up on your sweatpants. I celebrate every woman's beauty whether that's during a maternity session, boudoir session, or family portrait. I have a deep desire to support new moms because I vividly remember how overwhelming it was during those first few months.more
catieannphotograph..
568 6 posts / quarter DA 16 Get Email Contact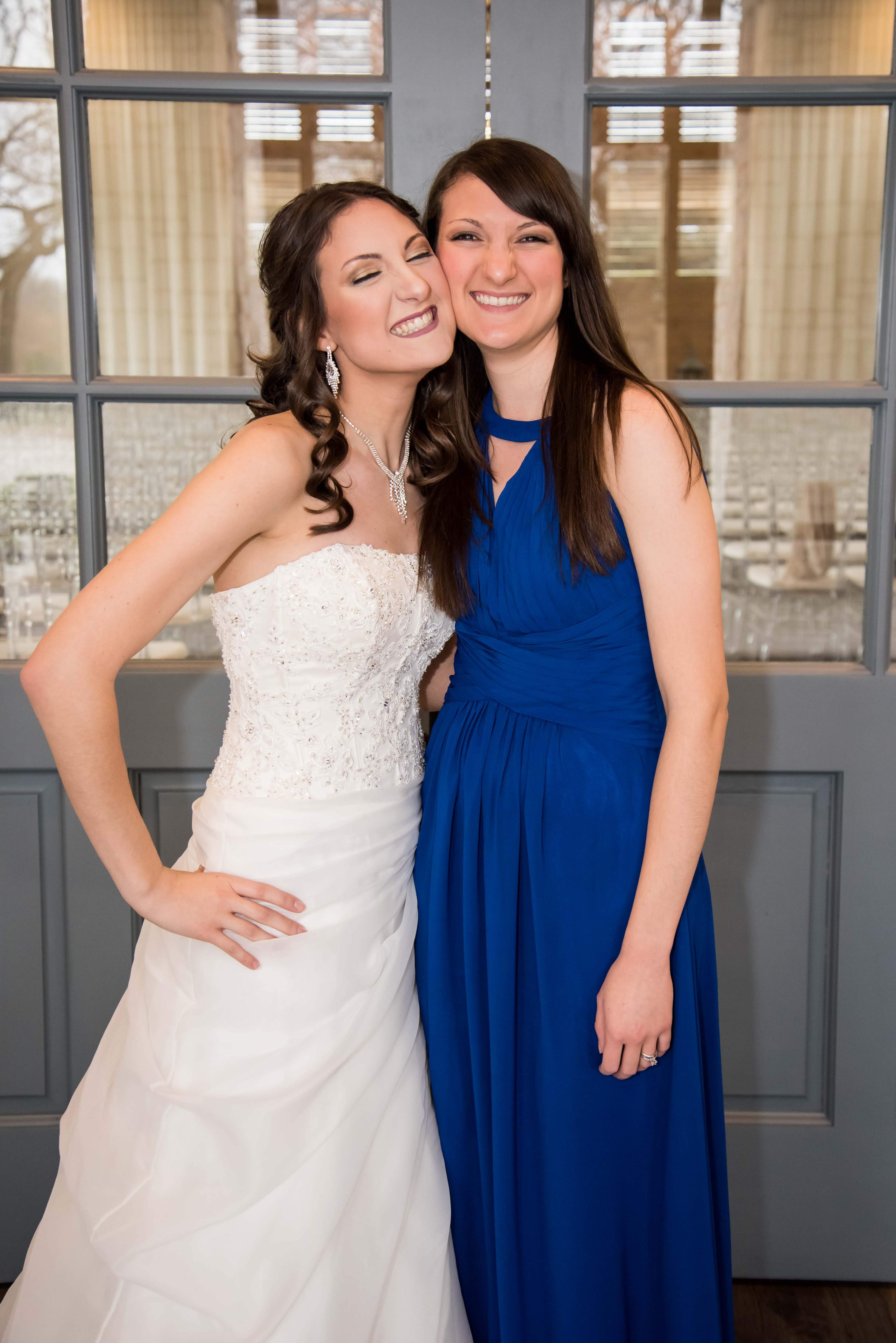 Dallas, Texas, US
Over the years, Chelsey and Danae did so many weddings for their friends and family that they finally decided to create their own wedding planning bus...iness! They will make sure you have every detail planned that you need for your wedding so you can enjoy every moment of it! They specialize in Christian weddings and love Jesus with all of their hearts. Read the wedding planning blog for free resources on how to plan your wedding in Dallas or Fort Worth!more
doubleblessingeven..
3.1K 2 posts / quarter DA 10 Get Email Contact
Dallas, Texas, US
Hey! I'm Brittany! I'm a long-time Denton Wedding Photographer and I'm mostly known for my organizational skills, my promptness, and my ye...ars of knowledge in with wedding industry. I specialize in Wedding, Engagement, Bridal, and Boudoir photography in Denton, Dallas, and Fort Worth.more
brittanybarclay.co..
7.8K 2 posts / month DA 14 Get Email Contact
Dallas, Texas, US
I am passionate about capturing the overlooked moments, the unseen tears, and the soft and meaningful touches our loved ones give us in quiet moments.... There is nothing else that sparks my creativity than documenting lives.more
heather-thompson.c..
1K 4 posts / year DA 11 Get Email Contact
Dallas, Texas, US
Tiffany Hopwood Photography specializes in wedding photography throughout Texas and the US as well as Destination Wedding photography anywhere in the ...world! Explore the blog and get helpful advice and tips for couples getting married and for also the ones who are planning their wedding.more
tiffanyhopwoodphot..
4.8K 1 post / quarter DA 14 Get Email Contact
Dallas, Texas, US
My name is Jasna Boudard. I'm an award-winning photographer and filmmaker and the founder of Travel Weddings. We specialize in cultural weddings a...nd destination weddings, engagement photos, and family portraits.more
travel-weddings.co..
5.3K 2 posts / month DA 10 Get Email Contact
Dallas, Texas, US
Hi, I'm Kimberly! I'm a wedding photographer that is PASSIONATE about documenting wedding days while helping my couples feel confident in fron...t of the camera and capturing photos that will last for generations. Capturing someone's wedding day is not something I take lightly. Wedding days are filled with the best moments of your life. I'm there to capture the memories that will mean more to you.more
kimberlycorrea.co/..
1.4K 3 posts / month DA 5 Get Email Contact
Dallas, Texas, US
At Junebug Weddings, we're here to demystify the wedding planning process with inspiration, information, and resources. We publish content to empo...wer couples to create a celebration worthy of their unique love - inclusive of all genders, cultures, religions, and styles. Through this work, we also connect couples to talented vendors who can turn their visions into reality. Get Wedding planning ideas and inspiration from Junebug Weddings - Dallas wedding and more.more
junebugweddings.co..
161.5K 58.6K DA 69 Get Email Contact
Dallas, Texas, US
Grit & Gold is an event planning and design boutique led by an incredible team of luxury wedding planners. Creative director, Lottie Fowler has planne...d and designed hundreds of events and luxury weddings from coast to coast. Specializing in the luxury market, Grit & Gold can provide creative direction, logistical management, decor sourcing, and many more.more
gritandgoldwedding..
3.7K 754 3 posts / year DA 23 Get Email Contact
Dallas, Texas, US
We are Matt and Julie Norine, a husband and wife photography team based in Dallas, Texas. We have been married for 10 years, and photographing wedding...s together is all we've ever known! Most of the time we are home with our two great kids, and on the weekends we are with our wonderful couples. Together we hope to make your wedding day relaxed, carefree and so much fun.more
mattandjulieweddin..
910 DA 22 Get Email Contact
Dallas, Texas, US
R. Love Floral is a space for all things floral and beauty. Serving both our wedding and event clients while teaching and mentoring in person, virtua...l and one-on-one classes. The R. Love Floral blog is not only a space for wedding and floral inspiration but also a lifestyle brand, dedicated to gardening, DIY crafts, and cultivating a healthy lifestyle that focuses on family, faith, and flowers.more
rlovefloral.com/blog
1.9K 353 1 post / year DA 25 Get Email Contact
Dallas, Texas, US
Hello, I'm Tara. My mission is to provide inclusive, body-positive, and human-centric photography for all. I want you to fall in love with yoursel...f, your partner, and everything in between - over and over! Explore a wedding photography blog with real weddings and engagements photographed by me.more
taraarseven.com/we..
8.2K 1 post / quarter DA 13 Get Email Contact
Dallas, Texas, US
I'm Shannon Rose Ducker. I founded Shannon Rose Events - a full-service wedding planning and design company located in Dallas-Fort Worth that work...s with couples throughout Texas -almost a decade ago. My approach as a planner and designer is to work closely with my couples to give them the utmost attention and focus on all the details big and small. The blog features our latest weddings and styled designs from our commissions in the Fort Worth, Dallas, & Austin Texas areas.more
shannonroseevents...
1.1K 1 post / quarter DA 17 Get Email Contact
Dallas, Texas, US
I'm a destination and local wedding photographer, who is addicted to trying new things and photographing real and raw moments for couples who desi...re unique, chic, and timeless photographs. I see pictures as if they are true moments that are frozen in time and precious memories to last a lifetime.more
ellenashton.com/bl..
1 post / year DA 21 Get Email Contact
Dallas, Texas, US
Hi there! Whether you're planning a grand celebration with all of your friends and family, or an intimate elopement with just a few close loved on...es, I have the perfect approach to capture your special day. My business is not just about taking pictures, it's about people. It's not just about weddings, it's about marriages. And it's not just about one day, it's about a lifetime.more
beatboxportraits.c..
6 posts / year DA 16 Get Email Contact
Dallas, Texas, US
With Partridge and Pear, you will have access to the experienced Dallas wedding planners trained by our sister company for over a decade, Birds of a F...eather. You will also be able to choose which services you need to bring your wedding to life. Whether you're looking for a helping hand to get you started, a keen eye for design to curate the perfect setting and tone, or hands-on management to make sure every detail is meticulously tended to during the final month of planning and on your wedding day, Partridge and Pear can make it happen.more
partridgeandpearwe..
54 1 post / year DA 10 Get Email Contact
Dallas, Texas, US
As the owner of Sistered States, Sarah has over 6 years of experience producing weddings and events in the Dallas area and beyond. Her previous indust...ry experience includes working for an event venue, a wedding florist, and an invitation company, which has given Sarah an extensive understanding of how to successfully execute an event from many different disciplines.more
sisteredstates.com..
14 posts / quarter DA 11 Get Email Contact
Dallas, Texas, US
We pride ourselves in offering our couples the greatest gift - a stress-free personalized wedding planning process that they can look back on for year...s to come with nothing but the fondest of memories. We plan elegant weddings for brides based on their unique vision by offering years of experience orchestrating flawless custom events.more
twogirlsinpearlsev..
438 2 posts / year DA 18 Get Email Contact
Dallas, Texas, US
My team and I are here to serve you! We believe every couple not only deserves beautiful, joyful, timeless images but also deserves to be treated to t...he best photographic experience possible! If you're looking for more than just pretty pictures, I'd love to get to know you!more
rebeccaljonesphoto..
1.9K DA 17 Get Email Contact
Dallas, Texas, US
I'm passionate about people and telling their stories. I'm convinced that every single person has a beautiful, unique story all their own. I v...alue knowing you and your love story and being able to document all of those beautiful and real fun and emotional moments on your wedding day.more
hannahruthphoto.co..
10 posts / quarter DA 10 Get Email Contact
Dallas, Texas, US
Hello, welcome to my website! I am a Dallas-based wedding photographer, and I am available to travel worldwide. My style is a documentary, occasionall...y dramatic, often bursting with emotions. My guarantees to you are my experience, my commitment, and my reputation. The priceless feelings you experience as you relive your wedding day memories every time you look at the photos I captured are my promise.more
weddingsbybichara...
DA 12 Get Email Contact
Dallas, Texas, US
KC Cloud has planned more than 100 weddings throughout Dallas-Fort Worth, focusing on making each one as beautiful as the love story at its core. KC C...loud focuses on a design that speaks to you as a couple, your life, your personality, and what's important to you for your wedding. We are there with you every step of the way to ensure that every detail is designed with intention and executed with perfection.more
thekccloud.com/blog
675 1 post / month DA 13 Get Email Contact
Dallas, Texas, US
Hello, I'm Miranda I'm in the business of telling real love stories. From the moment you say 'I do,' to the one-year anniversaries, to the pre...gnancy announcements, to the sleepless nights with a newborn, to the family vacations- I document it all. You are building a legacy, and I want your kids and grandkids to flip through stacks n stacks of photo albums, uncovering memories that were too sweet to forget.more
bymirandalynn.com/..
3 posts / year DA 3 Get Email Contact
---
Dallas Wedding
Bloggers
Top Authors, Journalists, and Publishers covering Dallas Wedding.
Get Spreadsheet.
Load 19 to 72
of 72 Bloggers
---