Promote Your Instagram Profile
Get more people to visit your Instagram profile by featuring it in the list below. Helps you grow your business, your influence, or your audience. Submit your instagram profile below if you want to grow your traffic and revenue.
Submit your Instagram profile
Crochet Instagrammers
1. Marcelo Nunes
Bio Marcelo Nunes Croche Croche Designer Tutoriais em Crochê no YouTube E-mail: contato@marcelonunescroche.com LINK DO MEU CANAL NO YOUTUBE, INSCREVA-SE 👇🏼 m.youtube.com/marcelonunescroche?uid=2FBFgrU5ixTIO8zSnuGl1Q Instagram Handle @marcelonunescroche Instagram Followers 280,000 Location Brazil
2. Sarah Zimmerman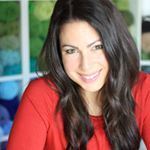 Bio Crochet Designer | Influencer | Instructor | Author | 2x @amazon Best Seller in Crocheting | Sponsored by @yarnspirations | Mom of 3 + 1 furbaby Instagram Handle @repeatcrafterme Instagram Followers 168,000 Website https://www.repeatcrafterme.com Location California, United States
3. Carmen
Bio Ireland Crochet Designer, obsessed with colour and yarn Contact me at: carmen_heffernan@hotmail.com Instagram Handle @anniedesigncrochet Instagram Followers 161,000 Website http://www.anniedesigncrochet.com Location Ireland
4. Teresa
Bio Teresa (but call me T) debrosse.com/patterns Instagram Handle @debrosse_nyc Instagram Followers 149,000 Website https://debrosse.com
5. Jessica Carey
Bio Designer. Author. Mom. Wife. Oregon. 🎀 Shop The Hook Nook Collection⚡️ Order my new book : Making With Meaning Featured Makers page @thn.life Instagram Handle @the.hook.nook Instagram Followers 133,000 Website https://www.thehooknooklife.com
6. Stephanie
Bio @AllAboutAmi 💕 Lover of crochet, knit & amigurumi ⭐️ Wife to an amazing man & Mama to 2 sweet girls 🙏🏻 Thankful to God each & everyday 👇🏻 Blog | #AllAboutAmi Instagram Handle @allaboutami Instagram Followers 129,000 Website https://www.allaboutami.com Location Canada
7. Jess Coppom
Bio Crochet designer. Blogger. Author. #makeanddocrew Free crochet patterns and step-by-step tutorials for modern makers🏔 Colorado jess@makeanddocrew.com Instagram Handle @makeanddocrew Instagram Followers 122,000 Website https://makeanddocrew.com
8. Jennifer Santos
Bio 💗 Crochet Designer 💛 Gbg, Sweden 💚#supercutedesign 💙 hello@supercutedesign.com 💜 PDF Patterns for instant download 👇 SHOP PATTERNS 👇 Instagram Handle @supercutedesign Instagram Followers 122,000
9. Erinna Lee
Bio 🧶 Amigurumi pattern designer 📖 Author #amigurumitreasures book 🇦🇺 Australia 💌 contact@thelittlehookcrochet.com #littleaquagirl|#TheLittleHookCrochet linktr.ee/littleaquagirl Instagram Handle @littleaquagirl Instagram Followers 111,000 Location Australia
10. Toni
Bio Toni | TLYarnCrafts 💕 Crochet Accessories Indie Crochet Designer & Certified Yarnaholic 📸 Use #TLYCMakers to be featured 💌 Email for collabs & pattern questions 👇 Patterns, Blog, and Tutorials tlycblog.com/iglinks Instagram Handle @tlyarncrafts Instagram Followers 99,000 Website https://tlycblog.com Location Columbus, Ohio, United States
11. Angie
Bio Le monde de Sucrette Mom of 4 🙋🏽‍♀️🙋🏼‍♀️🙋🏽‍♂️🙋🏼‍♂️ Married to @nicolaze.zo ❤️ Lebanese 🇱🇧 I love crochet/knitting 🧶 sewing ✂️ and plants 🌱💚 My personal IG @angie_bejjani Instagram Handle @lemondedesucrette Instagram Followers 97,600 Website http://lemondedesucrette.com Location Lebanon
12. Sarah-Jayne Fragola
Bio Crochet Designer & Teacher of Stitches CROCHET SUBSCRIPTION BOXES @crochetsociety MONTHLY COLUMN @crochetnowmag #bellacococrochet Instagram Handle @bellacococrochet Instagram Followers 95,700 Website https://bellacococrochet.com Location United Kingdom
13. Sarah
Bio Crochet designer 💖 Bobble Stich Lover 💝 Featured in @yourcrochetmag 💕 Stafford, UK 🇬🇧 Patterns, Etsy and Blog 👇🏼 Instagram Handle @littleduckcrochet Instagram Followers 91,800 Website https://littleduckcrochet.com Location Stafford, England, United Kingdom
14. Chiara Acquistapace
Bio Lucca,Italy 🇮🇹 Crochet and yarn lover, sharing some happiness 🌈🧶🧶🧶 DM or email for collabs😉 Instagram Handle @hookychia Instagram Followers 91,100 Website https://thehookychia.wordpress.com Location Lucca, Toscana, Italy
15. Jimmy Beans
Bio Owned by @laurazander, Doug, and Huck Zander. Jimmy Beans Wool is a LYS...in Reno & Online! Follow along at #jimmybeanswool Instagram Handle @jimmybeanswool Instagram Followers 89,500
16. Anita Gibney
Bio I post my own crochet designs and patterns. Instagram Handle @Madebyanita Instagram Followers 82,900
17. Holly Faith Salzman
Bio Child of God • Lover and designer of Amigururmi • Selling my patterns • See link to shop and for free patterns • #storylandamis Instagram Handle @storyland_amis Instagram Followers 88,100
18. Marit K. Skjong
Bio •Yarn doodler• |Patterns on my blog| •Norway• Instagram Handle @maritparit Instagram Followers 83,300 Location Norway
19. Sandra Eng
Bio Crochet Designer & Psychologist | Minneapolis, MN #mobiusgirldesign Instagram Handle @mobiusgirl Instagram Followers 81,300 Website http://www.mobiusgirldesign.com Location Minneapolis, Minnesota, United States
20. Sharna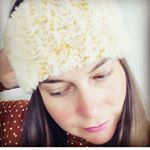 Bio Crochet Maker 💫. 3D Granny Square Book 🔸out now 🔸 Find me in @simplycrochetmag @molliemakes and more ✨ Part of the @crochetzine team. Blog 👇🏻 Instagram Handle @sweet_sharna Instagram Followers 80,000 Website https://sharnamoore123.wixsite.com/crochet
21. Kate Rowell
Bio Crochet designer 🌈 Craft blogger 💻 Granny Square addict @grannysquaretherapy 💕 Shop & Blog👇 Instagram Handle @jellybean_junction Instagram Followers 79,200 Website http://blog.jellybeanjunction.co.uk
22. Ana
Bio 💜💚💛💙🧡❤️ Crochet designer | Yarn crafter🌷 #mycrushonblankies 💗 DM for collabs 😘 / Sharing crochet love 👇 Instagram Handle @oneskeinoflove Instagram Followers 77,500 Website https://oneskeinoflove.com Location Cascais, Portugal
23. Emily
Bio ▪︎YouTube tutorials out now🌟🌟🎬 ▪︎Crochet lover, designer & author ▪︎Mummy to 3 boys ▪︎Click 👇 for free patterns Instagram Handle @theloopystitch Instagram Followers 76,500 Website https://theloopystitch.com Location Sunshine Coast, Queensland Australia
24. Marianne Dekkers-Roos
Bio 💕 Author of "Punch als een Pro" and "Colorful Crochet"/"Eindeloos Haken"/"Renkli Tig Isleri", crocheter, punch needler, blogger, crafter, designer 💕 Instagram Handle @marretjeroos Instagram Followers 66,300 Website https://marrose-ccc.com
25. Julie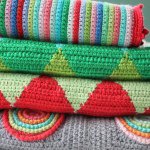 Bio Little Woollie Makes Yarn Store :Gorgeous yarn :Indie dyers :Natural fibres We have Afterpay Crocheters and Knitters Instagram Handle @littlewoollie Instagram Followers 66,000 Website https://www.littlewoolliemakes.com.au Location Australia
26. Lauren Aston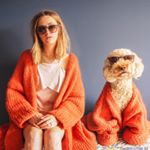 Bio 🐆She/Her (& Harry 🐶) 🧶 DIY Knit Kits & Ready Made delights ☕️ Creative Chunky Knitting Business ✈️ We ship internationally 💌 If urgent, please email Instagram Handle @laurenastondesigns Instagram Followers 65,500 Website https://www.laurenastondesigns.com Location Devonport, England, United Kingdom
27. Alia Bee
Bio The Little Bee 💛 Handcrafted crochet patterns 💚 💙 Happy colour inspiration 💜 💖 Aotearoa NZ 🌈 Share your crafty makes ↙️ 👉 #thelittlebeenz Instagram Handle @thelittlebeenz Instagram Followers 62,200 Location New Zealand
28. Shelley Husband
Bio Do you love granny squares? Well, I'm your gal! I've books & patterns galore 💙 Tag your makes #spincushions 💙 💙👇Click for crochet fun👇💙 Instagram Handle @spincushions Instagram Followers 61,700 Website https://spincushions.com/blog Location Narrawong, Victoria, Australia
29. Rachel
Bio Crochet Pattern Designer ➰ Team Member of @stitchtogetherofficial ☀️Utah ☀️ Instagram Handle @evelynandpeter Instagram Followers 61,500 Location Utah, United States
30. Em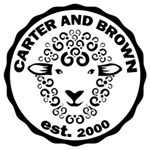 Bio carter_and_brown 🙋🏼Em •Small Batch Hand Dyed Yarn• •Crochet•Knit•Garden• •BRISBANE•AUSTRALIA•. 🇦🇺 Instagram Handle @carter_and_brown Instagram Followers 60,600 Location Brisbane, Queensland, Australia
31. Kylie
Bio She/her Melbourne, Aus 🇦🇺 DM for enquiries Stitched Up Craft on Etsy, Love Crafts and (only if you have to...Ravelry) Instagram Handle @stitchedupcraft Instagram Followers 59,000 Location Melbourne, Victoria, Australia
32. Kelly
Bio kelly | knitbrooks yarn lover | @hookbbs maker | forest enthusiast 🌲 linktr.ee/knitbrooks Instagram Handle @knitbrooks Instagram Followers 58,700 Website https://knitbrooks.ca Location Canada
33. Lee Sartori
Bio She/Her #cococrochetlee Artist at heart 🥰 Ambassador for @furlscrochet Ambassador for @tombowusa Team Member @stitchtogetherofficial Instagram Handle @coco.crochet.lee Instagram Followers 58,300 Website https://www.cococrochetlee.com Location Windsor, Ontario, Canada
34. Ellen Deckers
Bio Ellen Deckers | by Pollevie 🧶 Designer and owner of by Pollevie 💝 Inquiries: info@bypollevie.com 🌺 Inspiring workshops, signature patterns & more 🔗 Website & post links: Instagram Handle @bypollevie Instagram Followers 57,200 Website https://www.bypollevie.com
35. Sarah Shrimpton
Bio Author of The Modern Crochet Bible, Beginner's Guide to Crochet and Supersize Crochet 💟 part of the @CrochetZine team 💟 @stylecraftyarns blogstar ⭐️ Instagram Handle @annaboos_house Instagram Followers 56,800 Website https://annabooshouse.blogspot.com Location Sussex, Wisconsin, United States
36. Jane
Bio Yarnbombs & Patterns Spread kindness, build community & create Facebook queenbabscards #lovebombtribe #lovebombheart Instagram Handle @queen_babs Instagram Followers 54,300
37. Katie Jones
Bio 💪Crochet Designer & Colourful Interiors LOVER🎨 ♥️DIY 🏠 Colourful Home in Hastings🌈 ⬇️PDF Pattern downloads available from my web shop ⬇️ Instagram Handle @katiejonesknit Instagram Followers 53,000 Website http://www.katiejonesknit.co.uk Location London, England, United Kingdom
38. Miriam Nordgren
Bio Mother of 2 and 2 cats ☺️ Like crocheting, knitting, yarn, Netflix, playing the piano, singing in choir. Live in Sweden. Instagram Handle @meramiriam Instagram Followers 53,000 Location Sweden
39. Jessica
Bio Mama In A Stitch Knit Crochet *Simple + Modern Knit & Crochet Patterns (tutorials too!)❄️Colorado ⛰🌲 * #MamaInAStitch *Quick & Easy All Day ✌️ 😘Jessica (Mama Maker) Instagram Handle @mamainastitch Instagram Followers 52,200 Website https://www.mamainastitch.com Location Colorado, United States
40. Susan
Bio ..........🐿🌎🎀❤️🍊🌳🌀🔮#GrannysquareDay #knittedpics #cathkidstoncrochetflowerpattern #grannysquarecatpattern Instagram Handle @suregal27 Instagram Followers 52,200
41. Wilma
Bio Free Crochet Patterns Crochet designer from Holland 🌷 I share all my patterns for free on wilmade.com & YouTube Instagram Handle @wilmawestenberg Instagram Followers 52,100 Website https://wilmade.com Location Netherlands
42. Daniele Lopes
Bio Daniele Lopes 💟 POR🇧🇷/ENG🇺🇸 💟 Crochê • criatividade • lifestyle 💟 Evento @retiroecocroche 💟 Idealizadora @crocheday 💟 #danielelopescroche Cursos Online 👇 bit.ly/2Wzy4YS Instagram Handle @eu.danielelopes Instagram Followers 51,000 Website http://danielelopescroche.com.br Location Brazil
43. Chantal
Bio •Knitwear designs for the garment newbie •Chantal • Designs that fit • Trucker Mouth • #knitatudeknits @mydogkurt •Shop my patterns + blog posts👇🏼 Instagram Handle @knitatude Instagram Followers 49,000 Website http://www.knitatude.ca Location Canada
44. Nat
Bio Mama to rainbow twins - Layla & Wolf 🌈🌈 Shop Hooks, Yarn & Patterns: Instagram Handle @littlecosythings Instagram Followers 48,800
45. Jennifer Xerri
Bio Starlily Creations Jennifer Xerri🐸 Dj @jennxerri ☮️ Freestyle Crochet Designer🧚‍♂️ Detroit based artist 🌈 patreon/youtube tutorials🧶join my tribe @bohocraftysouls🦋 smart.bio/starlilycreations Instagram Handle @starlilycreations Instagram Followers 47,600 Website https://starlilycreations.com Location Detroit, Michigan, United States
46. Sandra Torrance
Bio Crochet Pattern Design Sandra • believer • mother • creative heart 🔆 🍃crochet designer 🍃modern original patterns 🍃crochet tutorials Find my patterns Instagram Handle @littlegoldennook Instagram Followers 47,100
47. Jillian Hewitt
Bio Crochet & Crochet Design 🙂 Instagram Handle @spinayarncrochet Instagram Followers 45,700 Website https://spinayarncrochet.com
48. Phanessa
Bio Crochet & Knit Patterns Turn on post notifications 🔔 For updates on new patterns & videos! www.designsbyphanessa.com #designsbyphanessa Instagram Handle @designsbyphanessa Instagram Followers 45,200 Website https://www.designsbyphanessa.com Location United States
49. Janine Myska
Bio ➰ Knit + Crochet Designer #knitsnknots 🖤 Size-Inclusive Patterns XS-5XL 💬 Knitsnknotswpg@gmail.com 💻 Patterns + blog posts here👇🏼 📖 Soon-to-be Author! Instagram Handle @knitsnknotswpg Instagram Followers 45,000 Website https://knitsnknots.ca Location Winnipeg, Manitoba, Canada
50. Jana
Bio Rosehip Lane ◾️Modern knitwear ◾️Cozy lifestyle ◾️Knitting patterns Instagram Handle @rosehip_lane Instagram Followers 44,500
51. Marianne
Bio Crochet makes me happy ... ❤️💕 I sell my crochet makes and also take custom orders...DM for info ...Etsy shop now open ❤ Instagram Handle @ladybirddiaries Instagram Followers 41,900 Location United Kingdom
52. Heather Cummings
Bio ✨Heather Cummings ✨ 123 Boho Vibe Crochet Patterns Available to You 👨‍👩‍👧‍👦 Wife & Mom of 2 💌Subscribe Today + get 25% Off your 1st Pattern Purchase 👇 www.cozycreativecrochets.com Instagram Handle @cozycreativecrochets Instagram Followers 40,800 Website https://www.cozycreativecrochets.com Location Wantagh, New York, United States
53. Amy Lynch
Bio Fiber Artist Fiberart handmade in Melbourne, Australia. Instagram Handle @knots.and.hilo Instagram Followers 37,400 Location Melbourne, Australia.
54. Fionitta
Bio crochet🔹tutorial 💝Hello 💞😍💞 🧶Owner of all works in the blog 🙌All by my hands💕Patterns 💕Video ❗️Include link back!💫 @fionitta Instagram Handle @fionitta Instagram Followers 37,300 Website http://fionitta.com
55. Mariana
Bio Based in Switzerland 🔅Crochet creations/designs 🔅Lush yarn hunter Instagram Handle @winterbeachbymab Instagram Followers 36,900 Website https://www.winterbeachbymab.com Location Switzerland
56. Michelle Moore
Bio Crochet Patterns & Yarn Designer, Blogger and YouTuber ➰ Resource for fast, fun, unique crochet patterns ➰ Ambassador @wecrochetofficial Creative @sentryboxdesigns ➰ Instagram Handle @mjsoffthehook Instagram Followers 35,800 Website https://www.mjsoffthehookdesigns.com Location Canada
57. Melanie Ham
Bio Creative Content Maker I help you MAKE the world a better place with sewing, crochet & DIY video tutorials EAML fighter/thriver🎗 👨‍👩‍👧‍👦 with @hammrproductions 👇🏼 Instagram Handle @melaniekham Instagram Followers 35,500 Website https://melaniekham.com
58. Kerry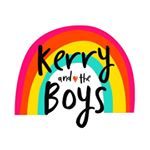 Bio Hi I'm Kerry, wife, mum to Rudy and twins Jay and Louie. Crochet keeps me sane is a house full of boys 😘 Aberdeen, Scotland. @the_hannahs_5 Instagram Handle @kerryandtheboys Instagram Followers 34,600 Location Aberdeen, Scotland, United Kingdom
59. Amber
Bio She/her Crochet designer, yarn enthusiast, geek, & coffee codependent Free patterns divinedebris.com & paid on Ravelry. #DivineDebris Links here 👇 Instagram Handle @divinedebris Instagram Followers 34,500 Website https://divinedebris.com Location California, United States
60. Ashlee Elle
Bio Just A Crochet Girl Creating A Crafty World💫🧶 💕Free Crochet Patterns & Crochet Tutorials👇🏾 Instagram Handle @thedreamcrochet Instagram Followers 33,000 Website http://thedreamcrochet.blogspot.com
61. Lindsay
Bio | #hellostellafibres Mama to Otis & Van Life long fan girl of @nauticalstudios Slow fashion forever. Hand dyed yarn & #kniterarysociety Hamilton, Ontario 🇨🇦 Instagram Handle @_hellostella_ Instagram Followers 32,900 Website https://www.hellostella.ca Location Hamilton, Ontario, Canada
62. Lindsey Newns
Bio Craft Designer Crochet designer | Content creator | Author Creating new crochet patterns each month 🧶 for you and your home! Find free tutorials on my website ↙️ Instagram Handle @lottieandalbert Instagram Followers 31,400 Website https://lottieandalbert.com Location United Kingdom
63. Bethany Dearden
Bio Modern crochet patterns for the modern crocheter 🌵 🏷 Tag your Whistle & Ivy creations 🧶🧶 #whistleandivy Instagram Handle @whistleandivy Instagram Followers 31,200 Website https://www.whistleandivy.com Location United States
64. Natalie Ranae
Bio Macrame Artist Maker, Author & Educator Interiors | Workshops | Custom | Supplies Too many plants & 3 orange cats 🐈🌿 ORDER NEW BOOK👇🏻 Email 💌 hello@natalieranae.com Instagram Handle @natalie_ranae Instagram Followers 29,800 Website https://natalieranae.com Location Oshawa, Ontario, Canada
65. Safaa
Bio I Crochet Designer 💁🏻‍♀️#crochetaddict #yarnenthusiast 👇🏻Follow the link for #freecrochetpatterns ✉️Collabs: safaa_a_s@hotmail.com Instagram Handle @sacrafty Instagram Followers 29,200 Website https://sacrafty.com
66. Melissa
Bio 𝕊𝕖𝕨 ℍ𝕠𝕠𝕜𝕪 ~ 𝕄𝕖𝕝𝕚𝕤𝕤𝕒 🤍Crochet Designer 🤍Crochet Along @meleri_cal 🤍Tap link to shop patterns. Instagram Handle @sewhooky Instagram Followers 28,500 Website https://www.sewhooky.co.uk Location United Kingdom
67. Stephanie Van Der Linden
Bio »31 » Mother of Karlijn »Teacher groep 4 »Crochet »DIY »Card making »Scrapbook »Dutch »The Netherlands »Middelburg Instagram Handle @stephanie_linden Instagram Followers 27,800 Website http://littlemintelephant.nl Location Netherlands
68. Collette Smith
Bio honeystitchco🌿 Collette Smith➰I make pretty things with yarn and faux fur🧶 Etsy shop link below👇🏼 Instagram Handle @honeystitchco Instagram Followers 27,700 Location Utah, United States
69. April
Bio OTH Crochet Nook April 🙋🏻‍♀️// Toronto 🇨🇦 Crochet Designer//Yarn Addict Free Patterns! Founder:@yarnvseverybody Collabs/Inquiries: email📫 Instagram Handle @othcrochetnook Instagram Followers 27,300 Website http://www.othcrochetnook.ca Location Toronto, Ontario, Canada
70. Ashley
Bio Dye | Crochet | Repeat Montana Inspired Artisan Yarn + Designs Next Update: 11/9 - Front Range Scarf Kits!! 🌲Native Montanan 🌲Cabin Dweller #montanacrochet Instagram Handle @montana.crochet Instagram Followers 27,100 Website https://www.montanacrochet.com Location Montana, United States
71. Marly Bird
Bio Knit & Crochet Designer, Teacher, & Stitch Ambassador @Yarnspirations home of #ChicSheepYarn-Washable Merino Wool! #MarlyBird #MarlyBirdYouTubeChannel Instagram Handle @themarlybird Instagram Followers 27,100 Website https://marlybird.com Location United States
72. Maya
Bio Maya | Crochet Designer ☆ Crochet patterns for various sizes ◇ Video tutorials on Youtube ♧ Open for Collaboration ♤ #MayaLunaCorazon ♡ PATTERNS & FREE GIFTS smart.bio/mayalunacorazon Instagram Handle @mayalunacorazon Instagram Followers 27,000 Location Hessen, Germany
73. Megan Shaimes
Bio simple & stylish crochet patterns Instagram Handle @megmadewithlove Instagram Followers 26,600 Website https://megmadewithlove.com/bloghome
74. Joy
Bio Sharing Crochet Love & Inspiration Crochet brings you: Mindfulness • Joy • Creativity • Relaxation • Patience • Satisfaction 👇💗Links for you Instagram Handle @crochetroad Instagram Followers 26,200
75. Martin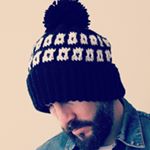 Bio All pictures taken by my steady hand. All animals are wild animals - no chains - no cages! Instagram Handle @martin_up_north Instagram Followers 25,000 Website https://martinupnorth.com Location Sweden
76. Natalie
Bio Pattern writer &yarn artist in the Cotswolds. Featured in @molliemakes. Regularly featured in @simplycrochetmag @hobbycrafthq @knitcrafthq Instagram Handle @sewing_the_seeds_of_love Instagram Followers 24,800 Location United Kingdom
77. Jewell Christine
Bio Jewell Christine Discovering faith through knit + crochet Founder @ourmakerlife northknits.online Instagram Handle @northknits Instagram Followers 24,300 Website https://northknits.online Location Chicago, Illinois, United States
78. Melissa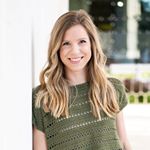 Bio ∙ Woods and Wool crochet designer / side hustler 💗 the outdoors 🌲 whales 🐋 alpacas 🦙 & tea ☕️ Detroit, Michigan ∙ Psalm 139:14 👇🏻 Find my crochet patterns & more here: Instagram Handle @woodsandwool Instagram Followers 24,300 Website https://www.woodsandwool.com Location Detroit, Michigan, United States
79. Meghan Bryson Ballmer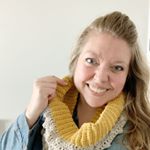 Bio Coffee lover and endless project starter @stitchtogetherofficial Team Member Find crochet patterns, project pouches & more below Shop Update 11/23 Instagram Handle @meghanmakesdo Instagram Followers 24,100 Website http://www.meghanmakesdo.com
80. Emilie Roter
Bio Crafty & Messy Crochet & knitting design Content creation & translation French cheese & Spanish wine Collabs welcome😊 #lehandmade #lehandmadedesign Instagram Handle @lehandmade Instagram Followers 23,800 Website https://lehandmade.com
81. Sandra Gutierrez
Bio Sandra Gutierrez ✳️crochet knitwear designer✳️ Please EMAIL for pattern help. Use #mynomadmake for a chance to be featured and win a free pattern every month! www.nomadstitches.com/iglinks Instagram Handle @nomadstitches Instagram Followers 23,400 Website https://www.nomadstitches.com/blog Location Bulgaria
82. Brianna
Bio Modern & Chic Crochet Patterns ✨Brianna, Wife & Mama✨ NY✨ Creating designs that span across age groups, easy enough for a beginner but satisfying to a seasoned maker! Instagram Handle @life.and.yarn Instagram Followers 23,400 Location New York, United States
83. Leanne
Bio Find me at Multiple_crafting_disorder Instagram Handle @obsessivecrochetdisorder Instagram Followers 23,300
84. Kristina
Bio Tiny Curl 👋 Crochet designer & @skillshare Top Teacher 🎈All patterns are my designs unless noted 💖 Share your makes #tinycurlpattern 👇Free patterns & tutorials Instagram Handle @tinycurl Instagram Followers 22,500 Website https://www.tinycurl.co Location United States
85. Catherine
Bio Crochets! Modern crochet designer Patterns on Etsy, Ravelry & LoveCrafts I have a thing for tapestry crochet! Link to patterns, YouTube, website, email list...: Instagram Handle @catherinecrochets Instagram Followers 22,300 Website https://catherinecrochets.com Location United Kingdom
86. Aki M
Bio Fiber Enthusiast - Melbourne, Australia Facebook/Pinterest/Ravelry - knitpurlhook For collabs - infoknitpurlhook@gmail.com Instagram Handle @knitpurlhook Instagram Followers 22,000 Website https://knitpurlhook.com Location Melbourne, Australia
87. Kirsten
Bio Crochet designer, colourist, rainbowmaker 🌈. Instagram Handle @haakmaarraak Instagram Followers 21,900 Website https://haakmaarraak.nl Location Netherlands
88. Tess
Bio 𝒞𝓇𝑜𝒸𝒽𝑒𝓉 𝒶𝓇𝓉𝒾𝓈𝓉\𝒹𝑒𝓈𝒾𝑔𝓃𝑒𝓇 🌾 Living a creative island life in the Swedish archipelago 🧶 #crochetedbytess 🧡 Founder & CEO of @SistersInStitch 📖 🅱🅾🅾🅺|ⓅⒶⓉⓉⒺⓇⓃⓈ|🆃🆄🆃🅾🆁🅸🅰🅻🆂|ⓈⒽⓄⓅ|🆅🅻🅾🅶 Instagram Handle @crochetedbytess Instagram Followers 21,900 Website http://www.sistersinstitch.com Location Sweden
89. Amy Astle
Bio 🧶Crochet Pattern Designer 🧶Find crochet patterns on Etsy and Ravelry 💕 Botanical jewellery @the.pretty.ditty 👇Click for links 👇 Instagram Handle @littledoolally Instagram Followers 20,600 Website https://www.littledoolally.com/p/home.html
90. Tonja
Bio Pink Plumeria Maui | Crochet & Knit Designer | | Blogger | ➰ Use #pinkplumeriamaui Instagram Handle @pinkplumeriamaui Instagram Followers 19,900
91. Megan
Bio Darling Be Brave Really into yarn, oils & houseplants ⋒ @darlingbebravemakers ⋒ life @darlingbewell crochet patterns & essential oils ↓ Instagram Handle @darlingbebrave Instagram Followers 19,700 Website http://www.darlingbebrave.com
92. Christa
Bio Crochet designer, peacock lover. In my Etsy + Ravelry shops I sell patterns of all my designs. Click link for all my platforms. #thecuriocraftsroom Instagram Handle @thecuriocraftsroom Instagram Followers 19,200 Website https://thecuriocraftsroom.blogspot.com
93. Hailey Bailey
Bio 🌲 PNW 🌲 Crochet designer. Indie yarn dyer. Dog and tortoise mom. Bird nerd. She/her Instagram Handle @madebyhaileybailey Instagram Followers 19,100 Website https://madebyhaileybailey.com Location Portland, Oregon, United States
94. Renata Saj
Bio Dreamcatchers 🌿Shop Uniek Dreamcatchers at Etsy ⤵️ 💛Shop Crochet PATTERNS at Etsy and Ravelry⤵️ Instagram Handle @sunshinenl_gallery Instagram Followers 18,600
95. Stephanie Erin
Bio Crochet Designer Runs on Coffee, Crochet & Wine Email for collabs/support No DMs they're for GIFs 🇨🇦Toronto Instagram Handle @by.stephanie.erin Instagram Followers 18,600 Website https://bystephanieerin.com Location Toronto, Ontario, Canada
96. Kayla Wood
Bio Wife • Mom • DIYer ➰ Traditional/Tunisian Crochet Designer Praise Jesus Hallelujer 🙌🙌 Use #kaykrochets for a chance to be featured! 👇 Links Instagram Handle @kaykrochets Instagram Followers 18,400 Website https://kkrochets.wixsite.com/kaykrochets/blog Location United States
97. Angie
Bio Crochet Artist 🚀 Crochet Workshops 🧶 Retail @ Chinatown 🏰 Craft Community @crafthideout 💈 Tue-Fri: 3-9pm, Wknds: 12-5pm 🌈 #tinyrabbithole to share your crochet works Instagram Handle @tinyrabbithole Instagram Followers 18,400 Website https://blog.tinyrabbithole.com Location Singapore
98. Emma Escott
Bio Crochet 🧶 ✿ Crochet Designer, Maker & Blogger ✨Author of Romantic Crochet coming November (UK) December (US) ✨ ✿ Patterns | Blog | Podcast Instagram Handle @lululoves_uk Instagram Followers 18,300 Website http://www.lululoves.co.uk Location United Kingdom
99. Frank & Olive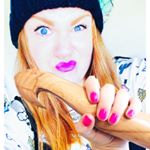 Bio Designer,Mama & CROCHET BADASS Modern, fun & stylish crochet from the host of The Crochet Retreat 💕 Retreat Info/Biz Mentoring/PDF Patterns/Ready-Made Crochet via the link below! Instagram Handle @frankandolive Instagram Followers 18,200 Website https://www.frankandolive.com Location United Kingdom
100. Kerry Taylor
Bio ᗯIᖴE ᗩᑎᗪ ᗰᑌᗰ Oᖴ 3 ❤ ☆ ℂ𝕣𝕠𝕔𝕙𝕖𝕥𝕖𝕣/𝔻𝕖𝕤𝕚𝕘𝕟𝕖𝕣 ☆ ℂ𝔼 𝕋𝕖𝕤𝕥𝕖𝕕 𝕋𝕠𝕪𝕤 ☆ ℂ𝕦𝕤𝕥𝕠𝕞 𝕠𝕣𝕕𝕖𝕣𝕤 𝕨𝕖𝕝𝕔𝕠𝕞𝕖 Instagram Handle @hookerry_crochet Instagram Followers 18,200 Website https://www.hookerrycrochet.com
101. Sandra
Bio ⭐ Amigurumi addicted and passionate crafter ⭐ Hooked on crochet ⭐ Zurich, Switzerland ⭐ topitodeluna@gmail.com Instagram Handle @topito_de_luna Instagram Followers 18,100 Location Zurich, Switzerland
102. Kalley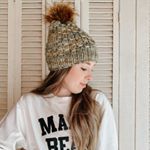 Bio mom & wife living in roanoke, va ⛰ yarn, coffee & chick-fil-a lover simple & affordable life hacks ✌🏻 shop my links & check out my blog below! Instagram Handle @kneedlesandlife Instagram Followers 18,100 Website http://kneedlesandlife.com Location Roanoke, Virginia, United States
103. Nicki
Bio Crochet Patterns & Tutorials🧶 Crochet Pattern Designer & DIY Blogger 🧶Sign up 8 Crochet Tips ❤️Bloggers follow me here: @liveengagement For Patterns & Video Tutorials Click here⤵️ Instagram Handle @nickishomemadecrafts Instagram Followers 18,000 Website https://www.nickishomemadecrafts.com
104. Karen Lucas
Bio 🧶Crochet Designer & Blogger 🧶Patterns on Etsy & Ravelry 🧶Free patterns on my blog 🧶Collaborations? Email me! Mommy to 💙💙💙 #hookedupcrochet Instagram Handle @hookedupcrochet Instagram Followers 18,000 Website http://www.gethookedupcrochet.com Location Illinois, United States
105. Kate Polizzi
Bio 🎥 YouTube 📝 Blog 🧶 Design 🧀 Cheese 🎒 @MAYKR.store owner 🌏 Melbourne, Australia Instagram Handle @katepolizzi_ Instagram Followers 17,500 Website https://katepolizzi.com.au Location Melbourne, Australia
106. Ellen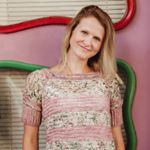 Bio 🌸 Pattern Design Artisan🌸 〰️Came for the yarn. Stayed for the people.〰️ #crochetwithellen Instagram Handle @crochet.by.ellen Instagram Followers 16,700 Website https://crochetbyellen.com Location Salem, Oregon, United States
107. Krista Cagle
Bio Crochet Designer at easycrochet.com Mom, wife & dog lover 🐕 PGH, PA Free crochet patterns ⤵️ Instagram Handle @easycrochetcom Instagram Followers 16,700 Website https://easycrochet.com
108. Janneke Assink
Bio Jip by Jan 🧶Crochet, knitting, sewing and other crafts 📓 Author Crochet book Haakspiratie 🏃‍♀️with Max 🐕 · 🚴🏻‍♀️ · 🏊🏻‍♀️ · 📚 🏡 The Netherlands 🇳🇱 Instagram Handle @jipbyjan Instagram Followers 16,600 Website https://www.jipbyjan.nl Location Netherlands
109. Tanya Johnson
Bio 𝙀𝙫𝙚𝙧𝙮𝙙𝙖𝙮 𝘾𝙧𝙤𝙘𝙝𝙚𝙩 𝙋𝙖𝙩𝙩𝙚𝙧𝙣𝙨 𝙛𝙤𝙧 𝘽𝙤𝙙𝙮 + 𝙃𝙤𝙢𝙚 Creator of @themakerplanner Helping you live creative, cozy, healthy, & abundant. #thecozyknot | MN + TX Instagram Handle @thecozyknot Instagram Followers 16,400 Website https://www.thetanyajohnson.com Location Minnesota, United States
110. Emilia
Bio Crochet Patterns ☕️ | Emilia ⁣Hi, I am Emilia. Scandinavian crochet designer and pattern writer. Coffee lover ☕️ #mycoffeeandcrocheting Instagram Handle @coffeeandcrocheting Instagram Followers 16,000 Website http://www.coffeeandcrocheting.com
111. Abby Sandquist
Bio Cozy💫Moon • crochet+knit goods | patterns • fiber arts | fitness | life | mama of 3 • handmade in📍O.NE • est 2015 _s h o p _ Instagram Handle @cozymoondesigns Instagram Followers 15,800 Location Nebraska, United States
112. Nicole
Bio Cloud 9 Knots Crochet 🧶 Pattern designer, blessed wife & proud mom of 7 💛 Lover of Crochet/Amigurumi 📷 Share #cloud9knotscrochet ☁️ cloud9knots.com 👇🏻 Etsy Pattern Shop: Instagram Handle @cloud9_knots Instagram Followers 15,600 Website https://www.cloud9knots.com
113. Holly
Bio Mummy to Pip and Milo • Family life on the Dorset/Somerset border • Craft tutor • Crochet addict • Maker of things... Instagram Handle @holly_pips Instagram Followers 15,300 Website https://hollypips.wordpress.com Location Dorset, Ontario, Canada
114. Ash
Bio The girl who loves to crochet Ash 👧 #crocheter TV expert. Queen of DIY. Puppy enthusiast. ❤️ To collaborate please DM me ❤️ Instagram Handle @colourful.crochet Instagram Followers 15,100 Website https://www.colourfulcrochet.com
115. Makenzie
Bio Hanks And Needles ➰ Makenzie ➰ Knitwear Designer / Yarn Lover / Cable Enthusiasts #hanksandneedles #knitter #knitwear 🐑 Ravelry: HanksAndNeedles 💌 Collaboration Inquires: DM/Email Instagram Handle @hanksandneedles Instagram Followers 14,900 Website https://www.hanksandneedles.com Location United States
116. Kaisha
Bio WhimsyHen Crochet 🌟Kaisha 🍕Amigurumi Designer & Maker 🌈 Ravenclaw, yarn hoarder & emoji enthusiast 🌻Shop Patterns via link below Instagram Handle @whimsyhen Instagram Followers 14,700
117. Clare Radford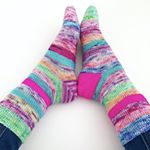 Bio Wife, human and cockapoo Mummy. Knitting, crocheting, sewing, yarn dying/fondling, tea drinking, maker of things. Portsmouth, UK Instagram Handle @colourandcrochet Instagram Followers 14,500 Location Portsmouth, England, United Kingdom
118. Caitie
Bio maker, crochet, crafts #Crochet designer 🧶 | DIY & crafts✂️ | Mom boss | Author 🇿🇦 | Fueled by tea & pretty things | Loves the Creator & creating Instagram Handle @thoresbycottage Instagram Followers 14,500 Website https://thoresbycottage.com Location Cape Town, South Africa
119. Courtney Clark
Bio Tinderbox | Crochet Patterns Courtney Clark, Kelowna, BC🇨🇦 💌: courtney@ilovetinderbox.com #ilovetinderbox FB/PIN: @ilovetinderbox Instagram Handle @ilovetinderbox Instagram Followers 14,200 Website https://www.ilovetinderbox.com Location Kelowna, British Columbia, Canada
120. Lynda
Bio expert crochet teacher contemporary crochet kits for mindful makers 💛 helpful video tutorials 🧶 easy & relaxing 🐑 Aust. merino wool 🇦🇺 Aust. made ⤵️ make beautiful things Instagram Handle @homelealass Instagram Followers 14,100 Website https://homelealass.com
121. Rebecca Langford
Bio Jesus follower, wife, mommy of boys, crochet addict, modern pattern designer, blogger. Instagram Handle @yarnandchai.design Instagram Followers 13,600 Website https://yarnandchai.com
122. Krafty Katt
Bio I have Ehlers-Danlos Syndrome. This is my outlet Instagram Handle @krafty.katt Instagram Followers 13,400
123. Emma Munn
Bio Knit & Crochet ✂️ Crafter, mummy + maker 🌈 Designer: @deramores ☁️ Find me in @molliemakes/@yourcrochetmag 💘 Patterns, tutorials, blog + shops ↓ Instagram Handle @emmaknitty Instagram Followers 13,400 Website https://emmaknitty.com
124. Angie
Bio Whistle and Wool Knit + Crochet Designs➰ Mama • Designer • lover of Fall 🍂 Be Cozy • Be Kind Instagram Handle @whistleandwool Instagram Followers 12,900 Website https://www.whistleandwool.com
125. Jake
Bio KENYARN #isthatkenyarn Kenyarn.com Jake Kenyon Hand-Dyed Wool Fiber. Our Maker Life, Team Member Instagram Handle @isthatkenyarn Instagram Followers 12,500 Website https://kenyarn.com
126. Hannah Hutchinson
Bio Maker of all things crochet ➰ Crochet Blogger 🧶 | NC Realtor 🏡 Spooky and nerdy at heart 👻 Instagram Handle @thecraftyfoxcrochet Instagram Followers 12,300 Website http://thecraftyfoxcrochet.com Location Raleigh, North Carolina, United States
127. Melanie
Bio Knot Too Shabby Author of #HookedonAmigurumi 👇 Find me on @Etsy and wherever books are sold! Instagram Handle @knottooshabbycrochet Instagram Followers 12,300 Website https://knottooshabbycrochet.wordpress.com
128. Hayley
Bio @hellomooncrochet Crochet & Knit💗 Ambassador for @kingcoleltd and @lovecraftscom featured in simply crochet, inside crochet, crochet now & crochet society box 9 Links⬇️ Instagram Handle @hellomooncrochet Instagram Followers 12,300 Website http://hellomooncrochet.blogspot.com
129. Nicole
Bio Colour happy crochet & sewing ~ Berks, UK Instagram Handle @tangleandstitch Instagram Followers 12,100 Location Berkshire, New York, United States
130. Jenni
Bio • NSW 🇦🇺 • Crochet all the things 💕 Into the Desert Blanket 🌵• I Heart Llamas Blanket 🦙💕 • Pattern Tester • DM to collab •😊 Instagram Handle @inmysparetime_crochet Instagram Followers 11,800 Location New South Wales, Australia
131. Steph
Bio •Jesus lover•pastor's wife•SAHM of 5•Sojourner •patterns and bonnets • collabs open - apply at the link 👇🏼 Instagram Handle @yarnrepublic Instagram Followers 11,700
132. Kelly Martinelli
Bio Self-taught crochet addicted yarn mom and lover of all things cozy. 🧶 Adding new things as I create them here: Instagram Handle @hardknotlifecrochet Instagram Followers 11,700 Location California, United States
133. Ally
Bio The Ville Crochet I'm Ally ✌🏼 Instagram Handle @thevillecrochet Instagram Followers 11,500
134. Tommy
Bio Snips & Stitches Designer of colorful, cuddly amigurumis! 🧶 Click the link to find my patterns!👇🏻 Instagram Handle @snips.and.stitches Instagram Followers 11,500
135. Katie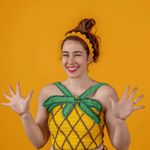 Bio The Queen Stitch Clothing (Brand) Knitwear designer - texture architect ravelry. lovecrochet 🦄😘👾💋🍸 #crochet #thequeenstitch thequeenstitch.com Instagram Handle @thequeenstitch Instagram Followers 11,100 Website http://thequeenstitch.com/whatsnew Location Dublin, Ireland
136. Linds Dale
Bio Crochet Designer Indie Crochet Designer ✍️ SAHM 👨‍👩‍👧‍👦Hiker🏔Roadtripper🚘 👇Looking for a pattern? Click the link 👇to be taken to my free patterns. Instagram Handle @windingroadcrochet Instagram Followers 11,000 Website https://www.windingroadcrochet.com/blog
137. Veronika
Bio Crochet Designer •modern crochet garments | accessories | homewares •free patterns | videos | tutorials on the blog 🇸🇰🇬🇧 Instagram Handle @bluestarcrochet Instagram Followers 10,900 Website http://bluestarcrochet.com
138. Rachel Alford
Bio 🧶 Modern Designer & Blogger 🍎Crochet Teacher 🌲Bestseller - Farmhouse Tree Skirt Instagram Handle @cozynooksdesigns Instagram Followers 10,800 Website http://www.cozynooksdesigns.com Location United States
139. Emma Leith
Bio ❤️Mosaic Artist 🧶Crochet Designer Author of Mindful Crochet 🌈Colourful projects to inspire & delight Regular contributor to Simply Crochet Magazine Instagram Handle @emmaleithatelier Instagram Followers 10,400 Website https://www.emmaleith.co.uk Location United Kingdom
140. Michelle and Anne
Bio rochet Between Worlds We are Michelle and Anne from Crochet Between Worlds: the blog we share. Michelle is located in Australia and Anne in the Netherlands, hence the name. Instagram Handle @crochetbetweenworlds Instagram Followers 10,300 Website http://www.crochetbetweenworlds.net Location Australia
141. Jessica
Bio TheKnitKnackShop Geeky Amigurumi and Crochet Designer 🧙🏻‍♀️🔮🧶 Use #knitknackfans to be featured Code: instaknit10 for 10%off #starwarsgraphgan2020 Patterns!👇🏻 Instagram Handle @theknitknackshop Instagram Followers 10,300 Website https://theknitknackshop.wordpress.com
142. Dusty
Bio 𝔻𝕦𝕤𝕥𝕪 𝔻𝕚𝕞𝕡𝕝𝕖𝕤 || 𝕐𝕒𝕣𝕟 𝔻𝕪𝕖𝕣 Dying Yarn while knitting or crocheting in the not so sunny UK. Shop update every Friday! #knittersofinstagram #specklesaresohotrightnow www.dustydimples.com Instagram Handle @dustydimples Instagram Followers 9,800 Website https://www.dustydimples.com/pages/about-me Location United Kingdom
143. Briana Holdstein
Bio Crocheter & Knitter 🧶 Momma & Wife 👨‍👩‍👧‍👦 Nurse & Mental Health Advocate ❤️ FREE Patterns in my Ravelry Instagram Handle @hooknstein Instagram Followers 9,577
144. Amanda Foster
Bio Designer of free crochet patterns . I'm 3% Awesome... & 97% a 30ish mama of 3, with a pixie cut, who loves to laugh. Instagram Handle @thiscrochetlife Instagram Followers 9,521 Website http://thiscrochet.com
145. Janine
Bio Capital Crochet 🧶Pattern Designer/Tester 📝Technical Editor 💻Blogger ➡️ capitalcrochet.ca Instagram Handle @capital.crochet Instagram Followers 9,478 Website https://www.capitalcrochet.ca Location Ashton, Ontario, Canada
146. Briana Kepner
Bio BrianaK Hello! I'm Briana K, creator and inventor of Infinity Crochet. I hope to inspire you to try something new. Believe you can and you are half way there! Instagram Handle @brianakdesigns Instagram Followers 9,299 Website https://brianakdesigns.com Location Orlando, Florida, United States
147. Emma Varnam
Bio Crochet Best selling Designer & Author Beautiful patterns to make loveable toys Blog - www. emmavarnam.co.uk Patterns and books on Etsy #emmavarnam Instagram Handle @emmavarnam Instagram Followers 9,104 Website http://emmavarnam.co.uk Location United Kingdom
148. Kassy
Bio Woolly Mama Yarns 🌸Kassy🌸 Vibrant hand dyed yarns from Manchester, UK plus cute accessories too!💕😘 🌸worldwide shipping🌸 Instagram Handle @woollymamayarns Instagram Followers 8,318 Website http://woollymamayarns.com Location Manchester, England, United Kingdom
149. Sadie
Bio Osage County Crochet I'm a crochet enthusiast! As well as a full time wife, mom, & crafter! I proudly support Autistic Self Advocacy on behalf of my 5 yr old son! Instagram Handle @osagecountycrochet Instagram Followers 8,282
150. Agnieszka Strycharska
Bio Artist, designer, photographer and books author. Buy art via DM or email: bluecottage@tlen.pl 🎨💟 Instagram Handle @niebieskachata Instagram Followers 8,280 Website http://agnieszkastrycharska.com
151. Talia
Bio Crochet Designer 🇯🇲 Chic + Classic + Comfort DIY Featured in Issue 58 of @crochetnowmag Featured in Issue 102 of @simplycrochetmag Instagram Handle @taliacrochetcreations Instagram Followers 8,241 Website https://www.taliacrochetcreations.com Location Hampton, Virginia, United States
152. Kelsie Weeks
Bio Christian. Wife. Mom of 3 💙💚💜 Crochet Designer & Pattern Tester Lover of all things bright & beautiful Tacoma, WA 🖤 DM for collabs WAK code: MGM8Q1QF8 Instagram Handle @craftingforweeks Instagram Followers 8,241 Website http://craftingforweeks.com Location United States
153. Torill
Bio // Enjoy the little things in life, for one day you may look back and realize they were the big things...// Instagram Handle @ektelykke Instagram Followers 7,768 Website https://ektelykke.blogspot.com
154. Laura
Bio Crochet | Knit | 👩‍👦 Crafting is my cardio 💕 Featured: Hobbycraft, Knitcraft & Simply Crochet 🌼 @little_crochet_hooks 👇🏼 Links below to shop Instagram Handle @little_crochet_makes Instagram Followers 7,759 Website http://littlecrochetmakes.blogspot.co.uk Location United Kingdom
155. Ashley
Bio Crochet Designer~Maker~Blogger Free Crochet Patterns&Tutorials 4 Newbie Makers 💌Cactusandlace.designs@gmail.com TXgirl 🌵Subscribe for 20%off coupon⬇️ Instagram Handle @cactus.and.lace Instagram Followers 7,592 Website https://cactusandlacedesigns.com Location Texas, United States
156. Luisa
Bio Luisa@TheNewMoonDesigns Visual Arts 🖤 Crochet Patterns by @peapluspod 🖤 🇵🇹 🇧🇷 🇬🇧 🧶 'A thing of beauty is a joy forever' 🧶 Shop Here ⬇️ linktr.ee/thenewmoondesigns Instagram Handle @thenewmoondesigns Instagram Followers 7,500
157. Kasey
Bio 🖤Crochet • Knit • Tunisian Crochet🖤 TheSkeiniac.com (pattern testing blog) Never not pattern testing. 💁🏻‍♀️🧶 Instagram Handle @theskeiniac Instagram Followers 7,393 Website http://theskeiniac.com
158. Nkese
Bio afteryarnglow🧶 Lover of Jesus, Family and Life! Also 📚,👠,✍🏾 🧶 Obsessed Crochet Maker Pattern Tester Designer Born creator! Instagram Handle @cosmic_crochet_creations Instagram Followers 7,322
159. Rachael
Bio AddisonJames Knits Luxury handmade for the adventure | Luxe faux fur poms | AJK Blog Free Knit & Crochet Patterns | Baltimore, MD🦀| SHOP AJK link in bio | Instagram Handle @addisonjamesknits Instagram Followers 7,137 Website https://www.addisonjamesknits.com/blog Location Baltimore, Maryland, United States
160. Jennifer Percival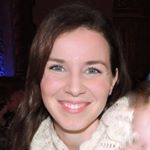 Bio Crochet to Play ❤Crochet designer 🌲PNW wife and mom of 3 🙏🏼 Depending on Jesus Find my patterns and sign up for my email list here👇🏼 Instagram Handle @crochettoplay Instagram Followers 7,036 Website http://www.crochettoplay.com
161. Elena Madsen
Bio 🌸 Elegant crochet designs 🌸 Ravelry|Etsy|YouTube 🌸 Large lace shawls + more 🌸 New Slipper Pattern👇 Instagram Handle @crochetcreator Instagram Followers 6,982
162. Sarah
Bio | Stitched by Sarah Daughter | of the King 👑 Wife | to my one and only 💏 Mom | to 3 little monkeys 🙉🙈🙊 Maker | of all crochet/knit things ➰ 1 Cor. 10:31 Ontario 🇨🇦 Instagram Handle @stitchedbysarahs Instagram Followers 6,826 Location Ontario, Canada
163. Amanda
Bio Love & Stitch | Amanda Pattern Designer✍Crocheter 💓Knitter🧶Dog Lover🐶Pizza Addict🍕Chocolate Enthusiast Instagram Handle @loveandstitchh Instagram Followers 6,710 Website https://www.loveandstitchdesign.com
164. Margaret
Bio Whimsy North Fashion forward knitwear designs for the intermediate knitter. ✨ Balancing mom life + yarn life 🧶💗 Grab my Free Patterns + Tutorials 👇🏻🎉 Instagram Handle @whimsynorth Instagram Followers 6,704 Website https://www.whimsynorth.com Location United States
165. Lizzie
Bio rocheter of rainbows 🌈Crochet addict 🌈Colour fanatic 🌈Chronic illness warrior 🌈Cake demolisher 🌈Etsy shop open or DM to order 🌈Supporter of @justacard Instagram Handle @daisychainmakes Instagram Followers 6,660 Website http://daisychainmakes.co.uk Location Exeter, England, United Kingdom
166. Daiga Talentienė
Bio BebaBlanket | Crochet patterns ✨Innovative, modern & easy to follow patterns, video tutorials ✨Share your beauties with me #bebablanket ✨Pattern support on FB group ✨My patterns 👇 Instagram Handle @bebablanket Instagram Followers 6,649 Website https://www.bebablanket.com Location Greece
167. Nerissa
Bio Crochet | Haken 🇦🇺🇳🇱 | design | yarn | colour | rainbows | love | #obsessedwithcrochet Get all my designs and handmade stitch markers here: Instagram Handle @miss__neriss Instagram Followers 6,648 Website https://missneriss.com Location Netherlands
168. Kelly
Bio ⭐️ Crochet Designer ⭐ Designer: @deramores ⭐️ Featured in: @simplycrochetmag @insidecrochet @crochetnowmag UK, Somerset. 🇬🇧 Instagram Handle @craftycruella Instagram Followers 6,620 Website https://craftycruella.co.uk Location United Kingdom
169. Sarah C
Bio Fiber Artist Inspired by pop culture Crochet, Cross-stitch/Embroidery Custom orders currently closed Instagram Handle @fanaticalfibers Instagram Followers 6,154
170. Sigoni Macaroni
Bio Crochet Beginner Tips Patterns Get my Learn To Crochet Masterclass and other creative eCourses, workbooks, pattern, and more at 97% off! 🔅How? Everything is right here👇🏼 (*aff link) Instagram Handle @sigonimacaroni Instagram Followers 6,143 Website https://www.sigonimacaroni.com Location United States
171. Fanny
Bio Fanny🛫world trip with my yarn🌍 💗yarn, crochet, knit 💗 Ambassador for @addi_by_selter ➡️Founder #liebsteMaschen 💗 ⬇️YT/Blog/Impressum/Datenschutz www.yarnaroundtheworld.com/links-und-datenschutz Instagram Handle @yarnaroundtheworld Instagram Followers 6,100 Website https://www.yarnaroundtheworld.com
172. Elisabeth
Bio Crochet Designer Read the blog-> FREE +paid patterns for beg + interm. Business tips every Wed Host of BIPOC MAL ENDS DEC 18! #bipocmal2020 #bipocmal2019 Instagram Handle @desamourdesigns Instagram Followers 6,090 Website https://desamourdesigns.com Location United States
173. Baiba
Bio All things crochet. ❤️ All products are handmade by me - working from home mom of two 💙💖 Thank you for supporting handmade! 🤗 SHOP ⬇️ Instagram Handle @lilcrochetlove Instagram Followers 6,064 Location Preiļi, Latvia
174. Marcia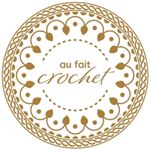 Bio 🍏 NHS Renal Dietitian 🇬🇧 Bristol girl in Norfolk ❤ I love all things crochet, arts and crafts 🌎 Life is a great adventure 🍵 Always time for tea Instagram Handle @aufaitcrochet Instagram Followers 6,001
175. Rebekah Haas
Bio Crochet designer and fiber enthusiast Loving life creatively Blog about Crochet and Free Patterns Products for Crocheters on Etsy Instagram Handle @rebekah.haas.crochet Instagram Followers 5,682 Website https://www.rebekahhaas.com Location Richmond, Virginia, United States
176. Emme Claire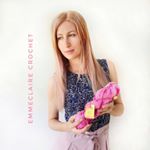 Bio Crochet | Emma 💞 🌸 Hello from Brisbane! 🇦🇺 🌸 #thinkpinkcrochet inspiration 🌸 Love pink and crochet 🌸 Pattern designer and maker 💖 Instagram Handle @emmeclairecrochet Instagram Followers 5,573 Website https://emmeclairecrochet.wordpress.com
177. Marianne S
Bio Mainly mushrooms. Shop mushroom pins here: Instagram Handle @heegeldab Instagram Followers 5,528
178. Katrina Wilson
Bio Momma of two boys living in Canada's capital just trying to stay warm and happy through yarn ➿patterns available on Etsy+Ravelry Instagram Handle @ninabellaknits Instagram Followers 5,260 Website https://www.ninabellaknits.com
179. Savannah Shirley
Bio Crocheter, firstie teacher, personal trainer, wife, momma, Okie. 💜😊. Instagram Handle @thecrochetcabinet Instagram Followers 5,024 Location United States
180. Crochet Teacher
Bio ♥️ Crochet teacher and designer 🐏 Yarn addict 📍 Hook hoarder Instagram Handle @crochetcoach Instagram Followers 5,019
181. Sandra B
Bio 🧶HandmadebySandraB 🧶 Mommy to a 👧&👶 Child Development enthusiast 👩‍👦👶🏼 Social Worker/Therapist👩‍🏫 knitting and crocheting fanatic 🙅‍♀️ Etsy shop: HandmadeBySandraB www.etsy.com/ca/shop/HandmadebySandraB Instagram Handle @sandra.tocitu Instagram Followers 4,700 Location Arbaz, Switzerland
182. Lou
Bio Crochet Patterns and tutorials Crochet designer and maker. Knitter and blogger. Use #malloomakers if you want to be featured. Visit my shop and blog for free crochet patterns: ⤵️ Instagram Handle @malloo.knitwear Instagram Followers 4,613 Website https://mallooknits.com
183. Ruthie
Bio Crochet Designer 🇺🇸 🧶 Jesus Lover ✝️ Homeschool Mom 👩‍🏫 Ward Clerk/ CNA 👩‍⚕️ Instagram Handle @dragonfly_creations8374 Instagram Followers 4,504
184. Jessica
Bio Knit/Crochet designer 🧶#alwaysyarning 🧶Free patterns on my Blog 🧶Designed in Tennessee 🧶Wife & #SAHM of 3 👧👩‍🦰👱‍♀️ 📸: use #jessicapazcreates Instagram Handle @jessicapazcreates Instagram Followers 4,482 Website https://jessicapazcreates.com Location United States
185. Lisa Pine
Bio PineNotes ~ Cleveland, Ohio Crocheter 5 yrs, Craft Yarn Council C.I.P. Knitter 1.5 yrs Sewing & Embroidery All Links and Tutorials Instagram Handle @lisapinenotes Instagram Followers 4,353 Website http://www.pinenotes.com Location Cleveland, Ohio, United States
186. Julme
Bio 》Modern 》Crochet 》Design Designs | Inspiration | Patterns | #crochetyourfade #crochetaddicted ⬇️Find my patterns here ⬇️ #moderncrochet Instagram Handle @mysquarehat Instagram Followers 4,335 Location South Africa
187. Helen
Bio Crochet Designer 🌸 Mummy by day 💙💜 🌸 Crochet addict by night ✨✨ Instagram Handle @made.by.hem Instagram Followers 4,246
188. Nungki Martika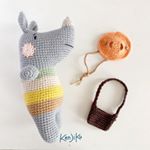 Bio KENJIKU let the crochet talk by Nungki Martika | amigurumi designer | Jakarta, Indonesia | DM for custom order based on my original patterns Instagram Handle @kenjiku_ Instagram Followers 4,170
189. Amanda
Bio Loops & Love Crochet 🇨🇦 Crochet designer & Blogger 👨‍👩‍👧‍👦Yarn-obsessed mom of 2 girls, wife, and teacher. 🧶free crochet patterns Instagram Handle @loopsandlovecrochet Instagram Followers 4,144 Website https://loopsandlovecrochet.com
190. Andrea Clements
Bio Believer in the therapeutic benefits of Yarn. 🇦🇺 Online Yarn Store & Blog 🧶 yarnmecalm.com.au Instagram Handle @yarnmecalm Instagram Followers 3,932 Website https://yarnmecalm.com.au Location Australia
191. Allison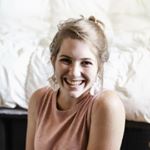 Bio MN made knitwear + Macrame 🍉 Obsessed with all things watermelon ❤ Saved by grace Email: melongirlknits@gmail.com Shop 👇 Instagram Handle @melon.girl.knits Instagram Followers 3,815 Website https://melongirlknits.com
192. Colleen
Bio 👩🏻‍🎨 Crochet patterns & accessories from NY! 👩🏼‍🌾 Etsy Shop | crochetbycolleenUS Instagram Handle @crochetbycolleen Instagram Followers 3,636 Location New York, United States
193. Nikki
Bio 𝘕𝘪𝘨𝘩𝘵 𝘖𝘸𝘭 𝘒𝘯𝘰𝘵𝘴 & 𝘊𝘰 𝙎𝙞𝙢𝙥𝙡𝙚 𝙡𝙞𝙛𝙚𝙨𝙩𝙮𝙡𝙚 | 𝗳𝗶𝗯𝗲𝗿 𝗮𝗿𝘁𝘀⁣ 𝘊𝘳𝘦𝘢𝘵𝘦𝘥 𝘵𝘰 𝘤𝘳𝘦𝘢𝘵𝘦 | 𝙋𝙧𝙤𝙫𝙚𝙧𝙗𝙨 𝟯𝟭:𝟭𝟯⁣ 𝙆𝙣𝙞𝙩/𝘾𝙧𝙤𝙘𝙝𝙚𝙩 𝘱𝘢𝘵𝘵𝘦𝘳𝘯 𝘵𝘦𝘴𝘵𝘦𝘳⁣ 💌 𝘯𝘪𝘨𝘩𝘵𝘰𝘸𝘭𝘬𝘯𝘰𝘵𝘴@𝘨𝘮𝘢𝘪𝘭.𝘤𝘰𝘮⁣ 𝘚𝘩𝘰𝘱: Instagram Handle @nightowlknotsandco Instagram Followers 3,514 Website http://www.nightowlknotsandco.com
194. Robyn
Bio M Elle 🌻 CROCHET - . Robyn 🙋‍♀️ Mama 👩‍👧‍👧👶 Crochet Hooks 💜 Northumberland - UK 🏡 Instagram Handle @m.ellehandmade Instagram Followers 3,431 Location United Kingdom
195. Tamara
Bio Sharing my designs & projects! Published in @crochetnowmag, @happilyhookedmagazine & @crochetzine 💕 @nurturingfibres brand rep🌸 Jhb, South Africa Instagram Handle @crochet.love.happy Instagram Followers 3,222 Location South Africa
196. Wendy Van Delden
Bio Crochet designer Author of 'The Spring Collection' 'The Summer Collection' -Keep it Simple' haakpatronen -Founder 'Wendy's Home Collection ' Instagram Handle @wendyshomecollection Instagram Followers 3,065 Website https://www.wendyshomecollection.com Location Netherlands
197. Mickyla
Bio ➰Size Inclusive Pattern Designer➰ ➿Yarn Photographer📸 👩🏻‍💻Blog Writer @createdmakers Crochet & Knit Patterns Below! 👇🏻 Instagram Handle @mickylathemaker Instagram Followers 2,977 Website https://createdmakers.com
198. Lisseth
Bio Crochet designer Explore your own creativity with my crochet patterns👇 Patrones de crochet que te ayudan a explorar tu propia creatividad 👇 Instagram Handle @gavacrochet Instagram Followers 2,935
199. Hayley
Bio Knitting + Crochet with the odd splash of sewing and yarn dyeing 🐑 Toowoomba QLD 🇦🇺 Instagram Handle @hayleyslittlethings Instagram Followers 2,862 Location Queensland, Australia
200. Kerri Brown
Bio I've been crocheting for years. Design my own patterns which are free on my website and YouTube channel. Like most crafts. From Brisbane Australia. JW Instagram Handle @kerriscrochet Instagram Followers 2,857 Website https://kerriscrochet.com Location Brisbane, Queensland, Australia
201. Kate Collins
Bio Crochet Designer Mother hooker 🤰, yarn fondler, snack bitch I crochet for my sanity 💆‍♀️ 🧘‍♀️ Crochet patterns, wall hangings, home decor Open for commission orders Instagram Handle @katemadeit Instagram Followers 2,497 Website http://www.katemadeit.com.au Location Australia
202. Jutta
Bio I crochet my way through busy life as a working mom 💕 👶: 2015 Instagram Handle @juttacreates Instagram Followers 2,447
203. Joelle
Bio Knit & Crochet 🧶In a long-term relationship with yarn 🖤Puns, Gifs, and Snacks are my love languages 👇Blog and Ravelry Shop Instagram Handle @trekandperi Instagram Followers 2,433 Website https://www.trekandperi.com Location Minneapolis, Minnesota, United States
204. Rebecca
Bio Sweet Bee Crochet Hi! I'm Rebecca and I'm a crochet designer and blogger 🇨🇦 🔸️Free crochet patterns on my blog 🧶Creative ambassador for @crochetzine Instagram Handle @sweet_bee_crochet Instagram Followers 2,403 Website https://sweetbeecrochet.com
205. Jaclyn Bartelt
Bio The Crochet Queen Jaclyn Bartelt Princess inspired designs by a girl who is inspired by princesses. DM for custom orders Instagram Handle @thecrochetqueendesigns Instagram Followers 2,338 Website http://thecrochetqueendesigns.com
206. Chenoa Wilcox
Bio Knit and crochet patterns designed to be comfortable on all <3 Instagram Handle @jellyknitting Instagram Followers 2,204 Website https://www.jellyknitting.com Location Tennessee, United States
207. Camila
Bio Welcome to my profile! I love making any craft especially when it comes to crochet. Instagram Handle @crafty4life_101 Instagram Followers 2,120
208. Danie
Bio #YXE 🇨🇦 Boho style, Jewelry obsessed, Crochet addict. All items are for sale, or can be replicated. DM for direct purchases or custom requests! Instagram Handle @delearius Instagram Followers 1,672
209. Rachael Duggal
Bio Craft addict Momma of 2 Maker of handmade items just for you. Made with love, care and attention to provide the best quality 💗 DM for orders/enquirie Instagram Handle @loomsandneedles Instagram Followers 1,622
210. Marie
Bio @polkadotfoxdesigns Self taught crocheter sewer 💙boy mom x 3 Positive vibes 🤗🌈❣️ Unique handmade 🧶✂️ Instagram Handle @polkadotfoxdesigns Instagram Followers 1,580 Location Wisconsin, United States
211. Rachel Maeroff
Bio Fiber fiend, cat lover, she/her, pro-neurodiversity, S2C partner. Kid/pets/bugs 👉 @naturalzest. Etsy 👉 FunkyCatCrochet Instagram Handle @funkycatcrochet Instagram Followers 1,504
212. Jerusha
Bio Hook Yarn and Loops 🇨🇦 Canadian ➰crochet pattern tester and designer ☕ coffee lover ✳"In Christ alone, my hope is found" Instagram Handle @hookyarnandloops Instagram Followers 1,373 Location Canada
213. Nicole
Bio pattern designer ☼ Instagram Handle @miskunn Instagram Followers 1,249
214. Cate Newell
Bio Became hooked on crochet about 2 years ago and is now slightly addicted...I fit in being a Mum of two, and an NHS librarian around my woolly habit. Instagram Handle @crochet_cate Instagram Followers 1,107 Website https://crochetcatecreations.wordpress.com/blog
215. Belle
Bio 🍁 Crocheter|🍵Matcha Green Tea latte|Craft shows|Pattern Tester 🍁 DM me for order&collab 🍁 Wife&Mom of 2 girls 🍁Proverbs31:13 Instagram Handle @utzladycrafts Instagram Followers 1,097 Location Cuyahoga Falls, Ohio, United States
216. Kylie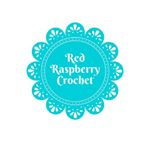 Bio Crocheter *Maker of Pretty And Practical Farmhouse Inspired Decor & Accessories *Winter Wearables *For My Maker Peeps - check out @forthemakerco Instagram Handle @redraspberrycrochet Instagram Followers 1,055
217. Hillary Thompson
Bio ☆Crochet Pattern Designer ☆hillaryt82@gmail.com Instagram Handle @hillarys_hook Instagram Followers 997
218. Deborah Smith
Bio Crafting mama, here's my life in square knots! Personal blog of all my knitting, crochet and macrame projects. Message me for custom makes 💗 Instagram Handle @knot_today_thanks Instagram Followers 989 Location Glossop, England, United Kingdom
219. Katie
Bio Creating time to be creative. All about #crochet, #crafts and carving out time in a busy day to create. Based in 🇨🇭Switzerland, from 🇳🇿NZ Instagram Handle @creating_time Instagram Followers 947 Location Switzerland
220. Roxanne
Bio 📍 Philadelphia | 🙋🏽‍♀️ She/Her 💖 Sharing my newfound love for crochet. 📩 See something you like? Dm for deets! #roxstitch Instagram Handle @roxstitch Instagram Followers 926 Location Philadelphia, Pennsylvania, United States
221. His Grace
Bio 🧶 all products made with love by hand by me, Vicky 🧶 Wife, mother, RN, crochet addict 🧶 made in NJ 💕✝️🇺🇸🇻🇪 🧶Proverbs 3:5 🌿 https://etsy.me/3akwHRU Instagram Handle @wovenbyhisgrace Instagram Followers 863 Location New Jersey, United States
222. Raine
Bio ⚜ maker, designer, blogger, youtuber 📺 check out my crochet tutorials 🥰 love crochet, nature, music, travel, yoga, books 🌊 Oregon / Estonia Instagram Handle @handmadebyraine Instagram Followers 818 Website http://handmadebyraine.com Location Oregon, United States
223. Kay Wiley
Bio Crocheting for 16 years Coffee and Crochet Keeps The Crazy Away #acupofcrochet Maker, designer, DGY 💖 Instagram Handle @acupofcrochet Instagram Followers 794 Website https://acupofcrochet.weebly.com
224. Anna's Gotta
Bio 50+ years avid crocheter & Authorized Furls Crochet Retailer. Find #FURLS Crochet Hooks & more in my shop @ www.AnnasGottaCrochet2.etsy.com Instagram Handle @annasgottacrochet Instagram Followers 786
225. Stephanie Gudenau
Bio Crocheter 🧶 Nature lover 🌿 Michigan native🍂 Mother 💕 Wife Instagram Handle @aquietmidnight Instagram Followers 746
226. Amber
Bio Wifey 💍 and mother of chickens 🐓 Yarn hoarder 🧶 cats 🐈 coffee ☕️ Oklahoma 🤠 Instagram Handle @farmhousecrochet Instagram Followers 437 Location Oklahoma, United States
227. Cashmere Dandelions
Bio Crochet enthusiast, designer, blogger, yarn hoarder, office worker. Check out the free crochet patterns on my blog! Instagram Handle @cashmeredandelions Instagram Followers 377 Website https://www.cashmeredandelions.com
228. Cheryl D. Floyd
Bio Crochet Patterns 4U Original crochet patterns & video tutorials. Iowa, USA. Instagram Handle @cheryldeecrochet Instagram Followers 325 Website https://cheryldeecrochet.com Location Iowa, United States