60 Best Cornwall Blogs and Websites
Follow Top 60 Cornwall Blogs from one place on Feedspot Reader
The
best Cornwall blogs
from thousands of blogs on the web and ranked by traffic, social media followers & freshness.
Learn more
Cornwall Blogs
Here are 60 Best Cornwall Blogs you should follow in 2023
England, UK
Bringing you the latest news, sport and events updates from around Cornwall. Including opinions, live blogs, pictures and videos from the Cornwall Liv...e team. Cornwalllive.com is the online home of the West Briton, Cornish Guardian and Cornishman, delivering all the latest news for Cornwall.more
cornwalllive.com
196.5K 77.9K 50.3K 18 posts / day DA 76 Get Email Contact
Truro, Iowa, US
Rachel Bustin is a family life blog in Cornwall, aimed primarily at helping mums looking for tips and advice on everyday family problems and products ...so that they can make informed decisions. Hi, I'm Rachel, a family lifestyle blogger & chicken keeper from Cornwall. Lover of books, cheese, chocolate & stationery.more
rachelbustin.com
3.5K 13.9K 3.8K 4 posts / week DA 36 Get Email Contact
Porthleven, England, UK
Read the latest news in Cornwall, find the best restaurants, or check out a huge variety of Cornish businesses. Cornwall Living offers our readers esc...apism and the chance to dream about living by the sea.more
cornwall-living.co.uk
20.4K 12.4K 6 posts / week DA 32 Get Email Contact
UK
No matter what your interest, whether it be farming, gardening or marine life, we have a blog for you! All our blogs are written by people with a pass...ion for nature. We are Cornwall Wildlife Trust, the leading local charity working to protect Cornwall's wildlife and wild places.more
cornwallwildlifetr..
45.2K 18.3K 41.9K 2 posts / week DA 49 Get Email Contact
Truro, England, UK
Hall For Cornwall is the largest theatre in Cornwall offering a mix of live theatre shows from musicals, children's shows, gigs, drama, plays and ...music shows. There is a restaurant and coffee shop and regular flea markets. Get the latest updates on shows and news here.more
hallforcornwall.co..
18.2K 8.6K 1 post / month DA 42 Get Email Contact
Newquay, England, UK
Take a closer look at our blog. Find here the latests news about The Headland, experiences on offer at the hotel, tips in things to do in Cornwall and... more. The Headland Cornwall is a luxury five-star hotel situated in a world-class location on a clifftop overlooking the stunning Fistral Bay. A member of the prestigious Pride of Britain hotels and owned by John & Carolyn Armstrong for over four decades.more
headlandhotel.co.u..
10.2K 27.5K 2 posts / month DA 52 Get Email Contact
UK
The ultimate Cornish blog. Discover more of the hidden places and untold stories of Cornwall. Founded by Elizabeth Dale, the Cornish Bird, writer, Cor...nish blogger and passionate about her home county.more
cornishbirdblog.com
3.8K 8.4K 5.1M 1 post / week DA 28 Get Email Contact
UK
Read our blog to get the lowdown from our experts and go behind the scenes of the Royal Cornwall Museum. This museum was founded by The Royal Institut...ion of Cornwall in 1818 to promote excellence in science and art and to forward the world-leading industries that Cornwall was known for. In over 200 years The Royal Institution of Cornwall has established the museum, along with the Courtney Library, and a programme of lectures to further its original aim.more
royalcornwallmuseu..
6.8K 4.2K 1 post / month DA 45 Get Email Contact
UK
Discover more about the Cornish lifestyle, what's on in Cornwall, local activities and everything you need to know to be prepared for your stay at... St Moritz Hotel and Cowshed spa. Escape to our Miami-inspired hotel on the north Cornish coast, surrounded by our endless natural playground. We're perfectly situated in what we call the 'culinary triangle' in between the exclusivity of Rock, postcard-pretty Port-Isaac with its award-winning restaurants, and the burgeoning gastro-hot-spot, Padstow.more
stmoritzhotel.co.u..
19.1K 5.7K 13.8K 10 posts / year DA 45 Get Email Contact
UK
Don't miss our local events, special offers and things to do and see in Cornwall. Stay up to date with The Greenbank blog. Nestled on Falmouth har...bour, The Greenbank Hotel blends the best of coastal Cornish living with the finest in contemporary comfort, so you can experience life on the water's edge.more
greenbank-hotel.co..
5.7K 1 post / week DA 36 Get Email Contact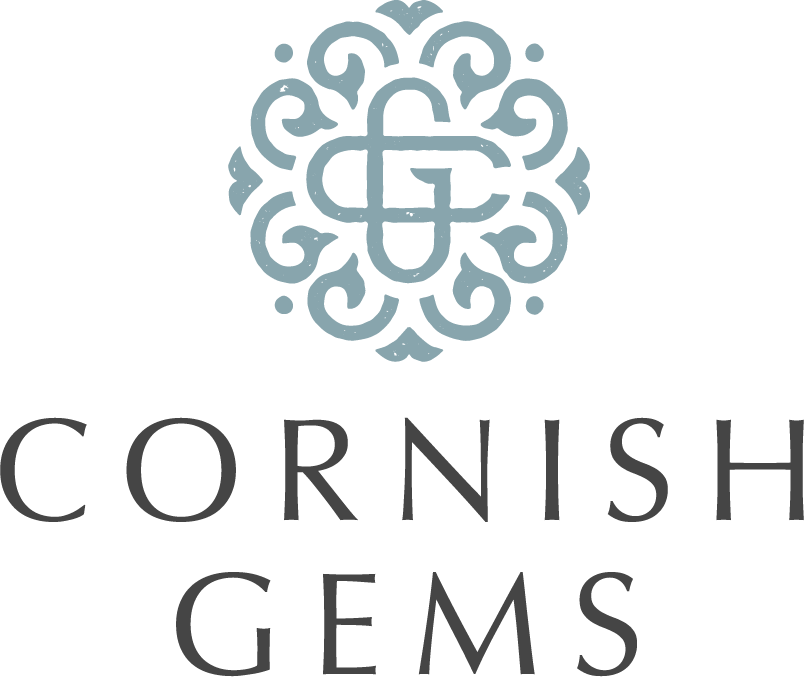 UK
Cornish Gems offer a five star portfolio of luxury holiday homes in Cornwall. We are delighted to launch Gems Journal, our Cornish travel blog packed ...with holiday inspiration, the coolest of Cornish locations, exclusive competitions, interior style secrets, guest bloggers and much more.more
cornishgems.com/bl..
19.8K 3.1K 15.4K 1 post / week DA 35 Get Email Contact
St Ives, England, UK
Carbis Bay Holidays have been providing luxury 4 and 5-star self-catering holidays in and around St Ives, Cornwall for over 10 years. We offer a stunn...ing portfolio of properties, each benefiting from a great location, superbly appointed interiors and far-reaching coastal views. Explore our blog for more information on Cornwall, places to visit, stay, events and festivals, food and drinks and more!more
carbisbayholidays...
18.7K 3.1K 4.8K 2 posts / month DA 37 Get Email Contact
UK
A collection of recipes, tales and morsels from the ocean, fields and clifftops of Cornwall. Our groundbreaking, award-winning, independent food hall ...next to Waitrose Truro sells entirely local food and drink from this wonderful part of the world.more
greatcornishfood.c..
3.8K 4K 5.2K 1 post / month DA 39 Get Email Contact
UK
I've been blogging about my Cornish adventures here on the blog since 2015, at first just as a hobby and a creative outlet to share my passion for... this beautiful county. However, in the last couple of years, The Cornish Life has grown into a useful resource for locals and those aspiring to visit or someday even move here!more
thecornishlife.co...
1.9K 1.6K 19.7K 3 posts / month DA 38 Get Email Contact
UK
With over 25 years' knowledge of holiday letting in Perranporth and St Agnes, and specialising in holiday cottages in Cornwall, Duchy Holidays are... here to help you arrange your ideal Cornish self-catering break. We aim to take the hassle out of booking your accommodation, so you can get on with the important business of enjoying your Cornish holiday. Follow our blog for all the information on Cornwall, places to visit, eat and drink, activities and more!more
duchyholidays.co.u..
4K 1.4K 3.4K 1 post / quarter DA 29 Get Email Contact
Port Isaac, England, UK
Cornish Rock Tors' blog features regular stories, news, technique tips and events from the team at Cornwall's outdoor adventure activity speci...alists. We are an adventure sports company based in Cornwall. Specialising in Coasteering, Stand Up Paddle Boarding, Sea Kayaking, OW Swimming and Equipment Hire.more
cornishrocktors.co..
614 2.5K 1 post / month DA 36 Get Email Contact
UK
Find out about our latest shop openings, sustainability initiatives, Cornish adventures and design inspirations. Welcome to Seasalt. We make beautiful... quality clothing and accessories woven with stories of Cornwall. Cornwall's wild landscape, artistic culture and maritime heritage inspire everything we do.more
blog.seasaltcornwa..
2 posts / week DA 50 Get Email Contact
Truro, England, UK
Keep an eye on our blog for tips on the best holiday locations for any occasion. We're a holiday lettings agency boasting a portfolio of over 200 ...luxury self-catering holiday properties across beautiful Cornwall.more
cornwallhideaways...
568 16.5K 9 posts / year DA 32 Get Email Contact
UK
Your official guide to Penzance: one of the most vibrant places to visit in Cornwall. Find things to do, places to stay and everything you need to kno...w.more
lovepenzance.co.uk..
4.4K 261 3.3K 1 post / month DA 34 Get Email Contact
UK
The Great Cornish Outdoors is a popular and reliable Cornwall lifestyle blog, offering a window into Cornish coastal life. You'll find inspiration..., tips and reviews of places to visit, things to do and places to eat, alongside posts on creativity, wellbeing, running routes and events, and other outdoor activities along the south west coast path.more
thegreatcornishout..
531 7.4K 1 post / month DA 13 Get Email Contact
UK
Blogging my way around Cornwall; from the rambles we've been on and the events Cornish Rambles has hosted, to Cornwall's lifestyle and reviews... on various walking equipment and clothing, the Cornish Ramblings blog has it all. Cornish Ramblings was created by Jody and is a friendly community group of novice walkers, keen hikers, sturdy stompers, active explorers, fair-weather adventurers, hill seekers, coastal lovers, woodland ramblers and most importantly; walking addicts.more
cornishramblings.c..
1.8K 17.4K 2 posts / quarter DA 15 Get Email Contact
UK
Our blog updates you on all the upcoming wedding open days, events, wedding inspiration and happy stories from Tredudwell Manor. Beautiful Queen Anne ...Manor house sets in a hidden corner of Cornwall to offer a unique B&B experience, an exclusive wedding venue, so romantic and tranquil!more
tredudwell.co.uk/blog
2K 150 2.6K 4 posts / year DA 15 Get Email Contact
Polzeath, England, UK
A collection of the best posts, stories, and adventures from our experiences right here in beautiful Cornwall. Wavehunters was born in 2002, with a mi...nibus service transporting surfers around North Cornwall in search of waves. And so began what would become our life's work: sharing the place we know and love with fellow adventurous souls.more
wavehunters.co.uk/..
85 15K 3 posts / year DA 37 Get Email Contact
UK
The Colwill family welcome you to Wooda Farm Holiday Park in Bude, Cornwall. Enjoy excellent facilities for touring and camping or stay in one of our ...holiday homes, luxury self catering lodges or cottages. Explore our blog for articles featuring things to do in Cornwall, events, activities, places to visit and more!more
wooda.co.uk/blog
11.2K 5.6K 4 posts / year DA 34 Get Email Contact
UK
Look for restaurant recommendations, where to learn to surf, top places to visit, local recipes and much more. Orange Roofs, created out of a passion ...for Cornwall, holiday cottages and the simple desire to make people happy whilst on holiday, was born in April 2015 and since then we have dedicated our efforts in providing the best possible experience for both guests and owners.more
orangeroofs.co.uk/..
2.1K 1 post / month DA 17 Get Email Contact
UK
From foodie recipes to meeting our suppliers, upcoming pub events to tips on exploring Cornwall - stay up to date with The Working Boat blog. Seas the... day at The Working Boat, a proper pub on the waterfront where you can sink a few on Cornish time whilst admiring the view across Falmouth harbour. With fifteen beers and ciders on tap including our own Working Boat brew, moor up and cruise in for a pint (or three) of your favourite.more
theworkingboat.co...
3.8K 2 posts / month DA 29 Get Email Contact
UK
Step through the unassuming doors of the Museum of Cornish Life for a truly breath-taking surprise. The museum is housed in the town's historic Ma...rket Buildings and is spread over three floors. The thousands of objects will keep you fascinated and entertained. Watch this film to see a selection of our favorite objects. Know more about our exhibitions and events.more
museumofcornishlif..
1 post / month DA 28 Get Email Contact
Falmouth, England, UK
Read business news, interviews with wild swimming experts and guest posts from ocean dwellers. Find inspiration for exploring Cornwall and how to beco...me a healthier, happier human. We're a wild swimming community. Our aim is to encourage more people to take part in wild swimming and to experience its benefits in order to lead a happier, healthier and more fulfilling life.more
wildswimmingcornwa..
2K 20.1K 10 posts / year DA 24 Get Email Contact
Padstow, England, UK
Gail & Danielle have worked together for nearly ten years, in the residential sales and holiday letting markets in Padstow. The blog an essential sour...ce for daily real estate news, homes for sale, expert advice, and the best neighborhoods in Cornwall.more
cornwallestates.co..
862 149 2 posts / month DA 12 Get Email Contact
UK
Our Cornish Book Blog includes interviews with Cornish authors, Cornish book readings, Cornish book locations and any other news related to Cornish bo...oks and authors. Cornwall Writers is a community of writers based in Cornwall, networking with and supporting each other. We want to promote creative writing talent in Cornwall and make it easy for readers to find Cornish writers and books.more
cornwallwriters.co..
268 772 2 posts / month DA 6 Get Email Contact
Cornwall, England, UK
The Cornish Historian is written by Francis Edwards, a freelance historian, writer, and researcher from Cornwall. The blog accurately and entertaining...ly recounts famous snippets as well as dark times from the history of Cornwall, with dedicated categories like Cornwall in the 1800s, Industrial Revolution, Sports, People, Genealogy, and more.more
the-cornish-histor..
574 1 post / year DA 5 Get Email Contact
UK
The Dog Blog is where you can get your paws on the latest news, dog-friendly stays, offers, tips and advice. You can also read here our reviews and re...commendations on accommodation and eating out with your canine pal.Canine Cornwall has been created as a platform to showcase the very best of dog-friendly escapes within Cornwall, including unique retreats, boutique hotels and luxe locations with the hottest walking spots, cafes, bars and eateries, situated within some of the most beautiful destinations across the countymore
caninecornwall.com..
227 3.4K 2 posts / year DA 8 Get Email Contact
UK
Events, news and articles from Cornwall, the most Southerly point of the UK. The Cornwall Blog is a resource for all things Cornwall.
cornwall-uk.blogsp..
1 post / week DA 9 Get Email Contact
UK
I hope you will join me in this new adventure where I shall showcase the beauty of this county in photos, walks, gardens and all things Cornish. Cornw...all in Colours is all about the colors of the land, the sea and the sky. The yellows of the gorse, the oranges of the lichens, the greys of the granite and the gulls, the soft pinks of sea thrift and daisies, the rusty-red of autumn bracken, the purples of wild foxgloves and late summer heather, golden sandy bays and the blues and greens of the sea.more
cornwallincolours...
1 post / day DA 3 Get Email Contact
UK
Find information on where to stay, eat, visit & explore for those with disabilities or learning differences. Those of us who love Cornwall appreciate ...our beautiful beaches, tranquil countryside and unique heritage. We want everyone to be able to enjoy what Cornwall has to offer, and our mission is to empower local residents, visitors and businesses to enjoy a truly inclusive community.more
accesscornwall.org..
359 1 post / month DA 12 Get Email Contact
UK
The tourist board for Cornwall, sharing holiday inspiration: what's on, where to stay, food drink, best beaches and more. Visit Cornwall is the ...official tourist board of Cornwall promoting tourism of the county worldwide.more
visitcornwall.com/..
67.9K 129.1K 1 post / month DA 62 Get Email Contact
UK
Cornish Sea Salt was set up to bridge the ancient and modern worlds. Production is still inspired by the original methods of harvesting the goodness o...f the ocean. From humble beginnings on the south Cornish coast, our sea salt has now become international selling in over 33 different countries. Plenty of recipes and cooking tips can be found in our blog along with more uses - conventional and non-conventional - of our sea salt.more
cornishseasalt.co...
6.2K 14.8K 1 post / month DA 43 Get Email Contact
Austell, Georgia, US
Discover what's on in St. Austell, explore the most beautiful attractions, finishing villages and beaches. Check out our blog! The Cornwall Hotel ...and Spa is the perfect base to unwind, rejuvenate, enjoy time with family and explore Cornwall. Discover our self catering lodges, pet friendly cottage, hotel bedrooms and Laura Ashley The Tea Room.more
thecornwall.com/ne..
4K 6.1K 6 posts / year DA 41 Get Email Contact
UK
Read the latest stories from We are Cornwall, discover hidden gems, recipes, interesting facts, interviews and more. An easy to use, high quality webs...ite that provides visitors and locals with detailed information about all that Cornwall has to offer & more.more
wearecornwall.com/..
6K 6.3K 3.7K 1 post / quarter DA 27 Get Email Contact
UK
Cornwall is a land of museums and many of these are run entirely by volunteers and enthusiasts. Reflecting a strong sense of place, these museums and... their objects tell the story of Cornwall and its people from prehistory to the present day through the things our ancestors left behind. Get the latest news from Cornwall museums, events and more!more
museumsincornwall...
3.6K 3.4K 10 posts / year DA 37 Get Email Contact
Truro, England, UK
Long-established Cornish charity promoting and developing Voluntary Action and Citizenship. Working in partnership with local people, the Voluntary Co...mmunity and Public Sectors to create inclusive and resilient communities. Find out more about what we do, our events and our activities.more
volunteercornwall...
6.1K 3.6K 1.5K 10 posts / year DA 40 Get Email Contact
UK
Potluck Cornwall began in 2014 with the help from Peter Hadfield of Roselidden Farm and has solely been run by me since end 2014. Potluck Cornwall Blo...g features recipes by our members, places to eat and drink, updates on our night outs and guest talks.more
potluckcornwall.co..
2.2K 4.4K 4K 1 post / year DA 17 Get Email Contact
UK
Our blog has all sorts of helpful hints and tips about our location, what's on in Cornwall and the best things to do during your visit. A true coa...stal retreat, a beautiful seaside boutique hotel and award-winning restaurant in the heart of the Roseland Peninsula, Cornwall.more
driftwoodhotel.co...
2.4K 2K 7.7K 7 posts / year DA 39 Get Email Contact
UK
Cornish Holiday Cottages offer a boutique portfolio of properties in the cosmopolitan Marina town of Falmouth and the romantic setting of The Helford ...and surrounding areas. A hand-picked portfolio of holiday cottages in Cornwall. From traditional cottages to detached waterside holiday homes.more
cornishholidaycott..
10.8K 1K 3.5K 1 post / quarter DA 29 Get Email Contact
UK
We aim to provide Cornish property owners with a cheap and effective booking platform for them to let their properties while at the same time providin...g a one stop shop for potential guests to find and book their perfect holiday in Cornwall. Explore Cornwall with our articles on places to visit, eat and drink, best places to stay, things to do and more!more
selectcornwall.co...
493.9K 1.6K 4 posts / quarter DA 25 Get Email Contact
UK
For everyone who loves Cornwall's rock pools. Information about great beaches, marine wildlife and conservation. I grew up in north Cornwall, wher...e I spent much of my time amassing a collection of shells and exploring the tidal pools. Not much has changed, except I now own a proper pair of waders and have a fantastic network of fellow marine wildlife enthusiasts.more
cornishrockpools.c..
1.5K 5 posts / year DA 27 Get Email Contact
UK
We seek out the best seafood stories in Cornwall and bring them to you! Read more about All Things Cornish here! Seafood Cornwall is an initiative bro...ught to life by the Cornish Fish Producers' Organisation. The CFPO is a 45-year old organisation that represents over 160 vessels in the Cornish fishing fleet.more
seafoodcornwall.or..
1.5K 2.4K 1 post / quarter DA 33 Get Email Contact
UK
Cornwall lifestyle blog, environmentally friendly, tips for travelling Cornwall, worldwide travel & lifestyle.
jeniferrosena.com
307 3.1K 10 posts / year DA 9 Get Email Contact
UK
Explore everything about Cornwall - history, surnames and society, from Bernard Deacon. Bernard Deacon is a multidisciplinary academic, based at the I...nstitute of Cornish Studies of the University of Exeter at the Tremough Campus.more
bernarddeacon.com
896 3 posts / week DA 17 Get Email Contact
UK
Keep up to date with developments and information on our services from Cornwall Training. Cornwall Training & Consultancy pride ourselves on our stand...ards of course delivery, administration and quality assurance. We are dedicated to quality and high standards.more
cornwalltraining.c..
1.1K 1 post / month DA 15 Get Email Contact
Saltash, England, UK
Keep up to date with the latest posts from Travels with Eden. Plan the perfect trip to Cornwall with kids. Hi, I'm Sylvie and I've lived in Co...rnwall for 21 years. While bringing up my daughter in St Ives, I'm sharing my knowledge of Cornwall to help you plan the perfect trip to Cornwall with kids.more
kids2cornwall.co.u..
174 329 1 post / week DA 16 Get Email Contact
UK
Discover the best of Cornish living. Welcome to Scoop of Cornwall the Cornish lifestyle blog. Follow my adventures in the south west, from local walks..., must-see beauty spots and travel tales, to recipes, reviews and lifestyle tips from a 26 year old Cornish writer and coastal explorer. Born and raised in Cornwall, the beach is my middle name. With a passion and first-class degree in creative writing, and a curiosity for exploring new places, Scoop of Cornwall is a Cornish lifestyle blog and online space where I can combine these two pastimes.more
scoopofcornwall.co.uk
272 1.6K 3 posts / year DA 15 Get Email Contact
UK
Cornwall Underground Adventures is offering adventurous caving trips in Cornwall's abandoned tin mines. You can now experience the thrill of mine ...exploring with our experienced guides. Go below the surface and discover the subterranean world carved out by the Cornish miners over hundreds of years. The miners have long since vanished, but their legacy is a world beneath your feet, waiting to be discovered. Explore our blog for all the adventure stories and news on our tours.more
cornwallundergroun..
1.7K 5 posts / year DA 25 Get Email Contact
UK
A new blog every week giving you holiday ideas and insights into our life in Cornwall! The Cornish Place is nestled in twenty six acres of beautiful C...ornish countryside, only seven miles from both north and south coast beaches. Our luxury cottage escapes have been thoughtfully renovated from the original Barn and Stables of our Victorian dairy farm.more
thecornishplace.co..
895 5.9K 2 posts / month DA 9 Get Email Contact
UK
Our Cornish Surfer blog is full of stories and articles about life, adventures, surfing and luxurious eco-conscious living. The Cornish Surfer feature...s an exclusive collection of luxury lifestyle and homeware products inspired by the Cornish coast.more
thecornishsurfer.c..
626 3.7K 6 posts / year DA 9 Get Email Contact
UK
My name is Lisa and I live in west Cornwall. I am a beekeeper, wild garden & allotment grower, Ph.D. student, writer and occasional artist, with a ran...ge of projects always on the go. My blog is therefore a jumble of musings on my various pursuits, life in general and also sometimes on health but in a proactive approach to managing positive health, primarily through nutrition and lifestyle.more
somewhereinwestcor..
1 post / quarter DA 6 Get Email Contact
UK
I aim to bring you the very best information, tips, and ideas about food and drink so that you too can become a Cornish foodie! I'm Helen Boss and... I am the Cornish Foodie! Born and brought up in St Ives, I am a trained Cordon Bleu cook with a passion for fresh, local ingredients. I am on a mission to root out the very best products for you to enjoy.more
cornishfoodie.com/..
297 4 posts / year DA 1 Get Email Contact
UK
Experienced Estate agent based in West Cornwall covering all aspects of selling or letting your home. We post weekly blogs offering insight into prope...rty and estate market.more
homesofcornwallwes..
1 post / month DA 1 Get Email Contact
---
Cornwall
Bloggers
Top Authors, Journalists, and Publishers covering Cornwall.
Get Spreadsheet
Load 51 to 100
of 271 Bloggers
---