Promote Your Instagram Profile
Get more people to visit your Instagram profile by featuring it in the list below. Helps you grow your business, your influence, or your audience. Submit your instagram profile below if you want to grow your traffic and revenue.
Submit your Instagram profile
Children's Book Instagrammers
1. Charnaie
Bio Diversity & Inclusion Expert I help you find quality diverse books and educational products. Host: @hereweereadpodcast 🎙 Mom: @50states50books 👧🏾👦🏾 📍CT Instagram Handle @hereweeread Instagram Followers 295,000 Website http://hereweeread.com Location Connecticut, United States
2. Clarissa
Bio Kids Books|Book Nerd Mommy ™️ former teacher + mom 📖 sharing the latest and greatest in kidlit 📖 "beyond the book" crafts, recipes and + Instagram Handle @book.nerd.mommy Instagram Followers 53,800 Website http://booknerdmommy.com Location United States
3. Angelica Clark
Bio I Am Me: a Journal of Positive Affirmations for Kids is a children's journal that promotes self love, inspiration, and confidence in children. Instagram Handle @mindfulimpressionsllc Instagram Followers 51,300
4. Lauren Bercuson
Bio Kids Book Reviews by Lauren! Take storytime to the next chapter, one that brings magic to your home & meaning to your lives! 🐘❤️📚 Mom, school librarian, reader, blogger, lawyer! Instagram Handle @happily.ever.elephants Instagram Followers 53,600 Website https://happilyeverelephants.com Location Miami, Florida, United States
5. Mike
Bio K-5 School Librarian. Former teacher of grades 3, 4, 5, and 6. Year 21. Husband 👬🏻, brownie lover, cat dad. Instagram Handle @thebookwrangler Instagram Followers 51,700 Website http://thebookwrangler.com Location Atlanta, Georgia, United States
6. Michelle
Bio Book Reviews Where books and life with six kids intersect. 🏡UT, CA, FL, SD, TX,...finally, Medford, OR Instagram Handle @the.book.report Instagram Followers 39500 Website http://www.thebookreportblog.com Location Medford, Oregon, United States
7. Elizabeth
Bio ❣️she/her/hers 👶🌈 IVF rainbow mama 📖 children's books + literacy resources 🍎 4th grade teacher | #askteachergram 📚 #littlefreelibrary steward Instagram Handle @thekidlitmama Instagram Followers 38000 Website https://www.thekidlitmama.com
8. Kristal Leon
Bio Military wife and Mom + Mom Blogger 📍Chicago + Lifestyle + Travel blogger + Children's book Reviewe Instagram Handle @asailorswifeblog Instagram Followers 28600 Website https://asailorswife.net Location Chicago, Illinois, United States
9. Corrie Locke-Hardy
Bio 📚The Tiny Activist 🏳️‍🌈 Educate to Empower Corrie (s/t) Lee (t/t) (Married) 📍Massachusett/Nipmuc Land @littlefeministbookclub code: THETINYACTIVIST Instagram Handle @thetinyactivists Instagram Followers 26,100 Website https://thetinyactivist.com Location Massachusetts, United States
10. Rosemary D'Urso
Bio School librarian turned SAHM who wants to connect parents and teachers with the best books for kids. Follow for book suggestions and book lists. Instagram Handle @librarymombooks Instagram Followers 18,800 Website http://librarymom.com Location United States
11. Maya Espiritu
Bio MaiStoryBook *Creating interactive read aloud videos and reading resources for children ~* Blog: maistorybook.com YouTube: MaiStoryBook Instagram Handle @maistorybooklibrary Instagram Followers 18,100 Website http://maistorybook.com Location United States
12. Miranda
Bio Book Reviewer children's book reviewer | reader | writer ✍🏼 @readbrightly @juneandjanuary @pbssocal @nuggetcomfort & @thriftylittles. Instagram Handle @bookbloom Instagram Followers 16,800 Website https://mybookbloom.com Location St. Louis, Missouri, United States
13. Jodie
Bio Growing Book by Book 📗Bringing joy and play into children's lives through books. ⬇️click to learn more Instagram Handle @growingbookbybook Instagram Followers 16,300 Website https://growingbookbybook.com Location Belleville, Illinois, United States
14. Kristy Landis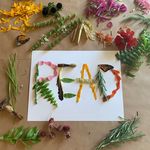 Bio EarlyChildhoodEd•KidLit•LiteracyAdvocate•Writer Currently reading : SOMETHING IN THE WATER Instagram Handle @littlebooksbigworld Instagram Followers 15,100 Website https://www.littlereaderbigworld.com Location United States
15. Lauren
Bio A daily dose of picture book magic, with occasional MG and YA for good measure. #kidlit #atx Instagram Handle @picturebookplaydate Instagram Followers 14,600 Location Austin, Texas, United States
16. David Alan
Bio Author of "T-Rextra" book series. Life-long booklover. Love reading and reviewing the newest & best from indie authors. Papa D to 2 year old Maci. She's my assistant for the reviews. Instagram Handle @trextraextra Instagram Followers 3,023 Website https://t-rextra.com
17. Kelly
Bio Literature Based Ed Co-Owner of @the.booknerdcafe 👩‍🎓 M.Ed 📚 Literaure Based Secular Homeschool 📖 Kid Lit Book Reviewer 🌊 Beach Life 🏝 Florida Travel Dm for Collabs Instagram Handle @homeschoolbythebeach Instagram Followers 14,000 Website https://homeschoolbythebeach.com Location Florida, United States
18. Megan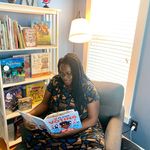 Bio Reading Teacher 📚 Literary Fanatic 📚 Book Mom 📚 Diverse Books in Schools Advocate ✏️ Aspiring Author Instagram Handle @ihaveabook4that Instagram Followers 11,900 Website http://ihaveabook4that.com Location South Carolina, United States
19. Bianca Schulze.
Bio The Children's Book Review "Growing Readers" with books & tips that will inspire! Founded by bestselling author Bianca Schulze. Instagram Handle @thechildrensbookreview Instagram Followers 10,300 Website https://www.thechildrensbookreview.com Location Boulder, Colorado, United States
20. Megraby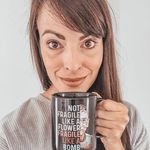 Bio A little corner of Instagram where only the best children's books are recommended! ✍️ PBS Kids @pbssocal ▪️SLP ▪️ Autism Accomplice ▪️Author Instagram Handle @bedtime.stories.forevermore Instagram Followers 10,200 Location Salt Lake City, Utah, United States
21. Megan and Julia
Bio Writing about Reading for Kids 💕 Veteran Teacher, Bedtime Warrior, KidArtLit Co-Founder ⚡️ Join our picture book and process art club👇🏽 Instagram Handle @chickadee.lit Instagram Followers 9,735 Website https://www.kidartlit.com Location United States
22. Saranya & Ishaan
Bio #southasiansforblacklives 💛 Mom to Ishaan 👦🏽 (3yo) 👩🏽‍💻 Patent lawyer (BigLaw) ⚙️ Former engineer 📚 Kid lit enthusiast ▶️ #screenfreekids Instagram Handle @toddlers.who.read Instagram Followers 9,142 Location Chicago, Illinois, United States
23. Karin
Bio kid lit & mom life favorite books 📚 boy mom life 👦🏼👶🏼 literacy tips 📖 creative play 🧸🌞 family moments ♥️ Instagram Handle @thechildrenslibrary Instagram Followers 9,066 Location Minneapolis, Minnesota, United States
24. Jen
Bio Hello, I'm Jen, I'm a teacher and a book worm! I 💗 coffee ☕️ Thrifting Bookstores Instagram Handle @jensbooktalk Instagram Followers 9,019 Location United States
25. Sara
Bio She/Her 📚picture book lover living in the beautiful Pacific Northwest 📚kids book recommendations 📚lover of wordless books and cilantro Instagram Handle @bookoholicmom Instagram Followers 6,432 Location United States
26. Tilly & Marian
Bio are ready to discuss #childrensbooks with other #babylibrarians & their parents. Run by @areaderlymom & @shittyhousewife Instagram Handle @babylibrarians Instagram Followers 6,254 Website https://babylibrarians.com Location United States
27. Allie Taylor
Bio * Children's Book Reviews. * Promoting Literacy Through Books📚 * SHOP➡️ @littlereadersstore🛍 Instagram Handle @children.bookreviews Instagram Followers 5,779 Website https://imaginarypages.com Location New Jersey, United States
28. Danielle Davis
Bio Reads & writes in LA. ZINNIA AND THE BEES, MG novel. TO MAKE, PB (out 2022). This Writer's Life. Instagram Handle @writesinla Instagram Followers 3,011 Website http://danielledavisreadsandwrites.com Location Los Angeles, California, United States
29 Katherine DeVries
Bio Motherhood, Books, Lifestyle. 🌴SoCal Shop my daily looks, books and other things I love below 👇 Instagram Handle @thepaperdart Instagram Followers 2,841 Website http://thepaperdart.com Location California, United States
30. Jamie Bills
Bio Mom. Writer. Picture Book Addict. SCBWI member. 📚 I love to read, write, create and spend time with family. 📖 Not currently accepting review requests. Instagram Handle @jmebills Instagram Followers 2,789 Website https://jamiebills.com Location Michigan, United States
31. Wendi
Bio Kids Book Reviews Pediatrician👩🏻‍⚕️ Mom 👦🏼👧🏻 Book Addict📚 Shop these books👇, support local bookstores! Instagram Handle @_mybookaddiction_ Instagram Followers 2,144 Location Milwaukee, Wisconsin, United States
32. Mrs. James
Bio I'm an elementary school librarian in the Bay Area recommending books to parents in the hope that they read with their children on a daily basis! Instagram Handle @thetigerlibrarian Instagram Followers 1,815 Location San Francisco, California, United States
33. Jennifer Kurani
Bio Purple Dragonfly Award & Moonbeam Award Winning Children's Book Author /Promotes the culture of character through the joy of reading Instagram Handle @jenniferkurani Instagram Followers 904