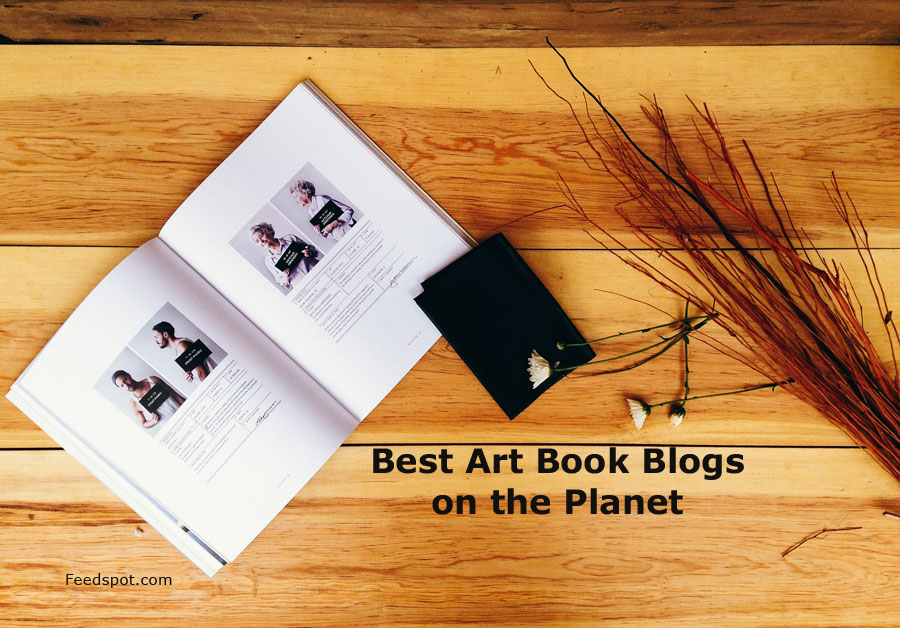 Art Book Blogs List.
The Best Art Book Blogs from thousands of Art Book blogs in our index using search and social metrics. We've carefully selected these websites because they are actively working to educate, inspire, and empower their readers with frequent updates and high-quality information.
If your blog is selected in this list, you have the honour of displaying this Badge (Award) on your blog.
Art Book Blogs

Singapore About Blog Parka Blogs features thousands of reviews for art supplies, products and art books relating to anime, comics, movies and illustration. Follow this blog to find articles on sketching tips and techniques, art product and artbook reviews, watercolour and fountain pens for painting and drawing.
Frequency 1 post / day
Since Dec 2006
Also in Singapore Blogs
Blog parkablogs.com
Facebook fans 15.3K ⋅ Twitter followers 4.9K ⋅ Domain Authority 57ⓘ

Vancouver, British Columbia About Blog Blog of visual effects artist with a passion for animation, film, photography and pretty art books. This blog is the top resource for anime and Japanese art book reviews.
Frequency 2 posts / week
Since Apr 2002
Blog halcyonrealms.com
Facebook fans 3.1K ⋅ Twitter followers 3.6K ⋅ Social Engagement 1ⓘ ⋅ Domain Authority 48ⓘ

New York, NY About Blog This blog is dedicated to exploring and cultivating contemporary aesthetic interpretations of the book as an art object, while preserving the traditional practices of the art of the book.
Frequency 12 posts / quarter
Since Apr 2006
Blog centerforbookarts.org/blog
Facebook fans 814 ⋅ Twitter followers 7.1K ⋅ Domain Authority 46ⓘ

About Blog This blog is dedicated to different discussions about publishing art, graphic design, photography, typography and related matters.
Frequency 1 post / day
Since Aug 2007
Blog mottodistribution.com/site
Twitter followers 5.3K ⋅ Domain Authority 48ⓘ

About Blog This blog is authored by Cathryn Miller. She makes artist's books and alter discarded books.
Frequency 2 posts / week
Since Jun 2014
Blog byopiapress.wordpress.com
Social Engagement 1ⓘ ⋅ Domain Authority 15ⓘ

San Francisco, CA About Blog Follow this blog to find discussions and articles on your favorite artists monographs, art history books, art instruction books, etc.
Frequency 2 videos / week
Blog reddit.com/r/artbooks
Facebook fans 1.3M ⋅ Twitter followers 641.7K ⋅ Social Engagement 79ⓘ ⋅ Domain Authority 90ⓘ

About Blog Shirish is a self-taught artist based in a very populous city called Pune, in a very populous country called India. He has worked in the thriving IT Industry for more than two decades, but is an artist by heart. Sketching, painting and teaching art is Shirish's first, second and third love (not necessarily in that sequence!).
Frequency 3 posts / quarter
Blog huesandtones.net/blog
Facebook fans 593 ⋅ Domain Authority 18ⓘ

Montréal / New York About Blog Anteism is a Canadian publisher working with galleries and artists to produce unique art books. Our blog showcases the books we produce and the artist books we love!
Since Aug 2008
Blog anteism.com/blog
Facebook fans 1.7K ⋅ Twitter followers 546 ⋅ Domain Authority 35ⓘ

Aurora, NY About Blog The Book Arts Center is dedicated to teaching all aspects of the book arts, including letterpress printing, hand bookbinding, calligraphy and digital design. This blog is a center for craft, exploration, and learning.
Frequency 1 post / month
Since Apr 2012
Blog wellsbookartscenter.org
Facebook fans 1.5K ⋅ Twitter followers 244 ⋅ Social Engagement 13ⓘ ⋅ Domain Authority 24ⓘ

Philadelphia About Blog The artblog is a 501(c)3 non-profit organization providing arts commentary, news, reviews, features, podcasts and videos by a team of writers and artists.
Frequency 3 posts / year
Since Mar 2004
Blog theartblog.org/archive/book-..
Facebook fans 4.5K ⋅ Twitter followers 3.8K ⋅ Social Engagement 3ⓘ ⋅ Domain Authority 53ⓘ

About Blog Singapore Art Book Fair (SGABF) is an independent annual multi-day festival specialising in contemporary art books & zines. This blog features art books, art catalogues, monographs, zines, and printed ephemera.
Since Mar 2018
Blog singaporeartbookfair.org/blog
Facebook fans 11.5K ⋅ Domain Authority 29ⓘ

Los Angeles, CA & Everywhere About Blog The Art Book Review is a compendium of reviews about books vaguely relating to the subject of art.
Since Dec 2017
Blog theartbookreview.org
Facebook fans 951 ⋅ Twitter followers 1.4K ⋅ Domain Authority 30ⓘ

Stockport About Blog Richard Minsky is known for his conceptual approach to the book as an art object. He combines a background in economics with an innovative use of traditional methods and new materials to create sculptural, often political, bookworks. Follow this blog as it showcases Minsky's unique works in private and institutional collections as well as his editioned multiples.
Frequency 3 posts / year
Since Aug 2009
Also in Book Design Blogs
Blog americanbookcovers.blogspot.com
Facebook fans 755 ⋅ Twitter followers 398 ⋅ Domain Authority 21ⓘ

Santa Monica, CA About Blog We work with artists and writers to create works of art in the form of paper, wood, linen, wire and thread. No other medium conveys the physicality, authority, sensuality of a beautiful book, the ideal exhibition space for art and ideas.
Frequency 1 post / month
Since Feb 2016
Blog griffithmoon.com/blog
Facebook fans 240 ⋅ Twitter followers 4 ⋅ Social Engagement 2ⓘ ⋅ Domain Authority 24ⓘ

About Blog This blog intends to inspire the love of reading and promote appreciation of art through the world of illustrated children's books. Get insights on reviews of books, stories of visiting picture book museums and exhibitions, discuss children's book industry events and more.
Frequency 27 posts / year
Since Jan 2016
Blog imaducation.org.au/blog1
Facebook fans 5.6K ⋅ Domain Authority 17ⓘ

London About Blog This blog is home to the aesthetically and bibliographically curious. Check back here to see what's new to our shelves. We sell artists' books and small press publications and can be found in Hoxton, London.
Frequency 1 post / year
Since Mar 2012
Blog bookartbookblog.com
Facebook fans 2.6K ⋅ Twitter followers 2.2K ⋅ Domain Authority 13ⓘ

Indiana About Blog Welcome! I'm Drema Drudge. The written word and I have been friends forever, it seems. I've been writing in one capacity or another since I was nine, starting with terrible poems and graduating to melodramatic stories in junior high.
Frequency 2 posts / quarter
Since Aug 2012
Blog dremadrudge.com
Social Engagement 2ⓘ ⋅ Domain Authority 11ⓘ

Dublin/London About Blog A blog for creative types interested in the Unconventional world of Book Arts! Posts here will feature artist's books, illustration, book binding, typography, sketch-booking, scrap-booking, print-making, paper making, altered books, how to guides, zines, paper engineering and more!
Since Oct 2010
Blog fuckyeahbookarts.tumblr.com
Facebook fans 3K ⋅ Twitter followers 87 ⋅ Domain Authority 24ⓘ