Promote Your Instagram Profile
Get more people to visit your Instagram profile by featuring it in the list below. Helps you grow your business, your influence, or your audience. Submit your instagram profile below if you want to grow your traffic and revenue.
Submit your Instagram profile
Architecture Instagrammers
1. Amanda Ferber
Bio ARCHITECTURE HUNTER we empower and inspire architects & designers. we hunt for what needs to be seen by the world. —— _email: contact@ah.team _founded by @amanda_ferber Instagram Handle @architecture_hunter Instagram Followers 2500000 Website https://www.architecturehunter.com Location Brazil
2. Christian Trampedach
Bio Architecture & Living A digital publication restlessly dedicated to contemporary living. Founded by @christiantrampe. Free trial on our e-Magazines ↓ Instagram Handle @restless.arch Instagram Followers 1700000 Website https://restlessliving.com
3. Kelly Wearstler
Bio Interior Design and Architecture 🛋:@shopkwearstler 🐶:@williewearstler Instagram Handle @kellywearstler Instagram Followers 1300000 Website https://www.kellywearstler.com Location Seattle, Washington, United States
4. Hamada
Bio Architecture - Daily Sketches 📽Watch our tutorials on YouTube channel link 👇 📌We share daily inspiring architecture mention @arch_more on your work for us to publish 📋By @themodmin Instagram Handle @arch_more Instagram Followers 896000 Location Malaysia
5. Rafael Gomes
Bio thinking daily landscape and architecture / architect founder @rafaelgomesarq / #arqsketch Instagram Handle @arqsketch Instagram Followers 871700
6. Bjarke Ingels
Bio Chief Architect BIG www.big.dk Instagram Handle @bjarkeingels Instagram Followers 786600
7. Snøhetta
Bio Integrated architecture, landscape architecture, interior architecture, product design and graphic design. Instagram Handle @snohetta Instagram Followers 503000 Website https://snohetta.com Location United States
8. Herzog & de Meuron
Bio Herzog & de Meuron is an international architecture firm, founded in Basel, Switzerland in 1978. Instagram Handle @herzogdemeuron Instagram Followers 459800 Website https://www.herzogdemeuron.com Location Basel, Switzerland
9. Ma Yansong
Bio MAD Architects founded by architect Ma Yansong (@mayansong_mad) in 2004. Now has offices in Beijing, LA, Rome and Jiaxing. Instagram Handle @madarchitects Instagram Followers 408700 Location Los Angeles, California, United States
10. Arthur Casas
Bio Studio Arthur Casas @arthurcasasdesign www.arthurcasas.com Instagram Handle @studio.arthurcasas Instagram Followers 322700 Website https://www.arthurcasas.com
11. John Pawson
Bio John Pawson Instagram Handle @johnpawson Instagram Followers 275200
12. Yodezeen
Bio We are 10 🖤 Thank you for the endless support and being by our side on all along the way Vote for us👇 Instagram Handle @yodezeen_architects Instagram Followers 262500 Website https://yodezeen.com Location Los Angeles, California, United States
13. Sanjay Puri
Bio Sculpted spaces by Sanjay Puri Architects. Winners of over 225 international/national awards . Enquiries spuri@sanjaypuri.in Curator @dialogues_india Instagram Handle @sanjay_puri_architects Instagram Followers 214400 Website http://www.sanjaypuriarchitects.com
14. Marcio Kogan
Bio studio mk27 | keep it simple architecture | | marcio kogan & team | | são paulo | brazil | Instagram Handle @studiomk27 Instagram Followers 205200 Location Brazil
15. Sergey Makhno
Bio We are going the same way. Home. 🖤 Architecture. Interiors. Product design. Our product @makhno_product Instagram Handle @makhno_design Instagram Followers 198800
16. Renzo Piano
Bio Building Workshop The Renzo Piano Building Workshop (RPBW) is an international architectural practice with offices in Paris, Genoa and New York City. Instagram Handle @rpbw_architects Instagram Followers 178600 Website http://www.rpbw.com Location United States
17. David Adjaye
Bio David Adjaye www.adjaye.com Instagram Handle @adjaye_visual_sketchbook Instagram Followers 175100 Website https://www.adjaye.com
18. David Drazil
Bio Sketch Like an Architect ™️ ▪️Young Architect Who Loves to Sketch ▪️Sharing Tips on How to #SketchLikeAnArchitect ▪️Online Teacher @teachable 👇New Sketching PDF Handbook Out NOW Instagram Handle @david_drazil Instagram Followers 168100
19. Luciano Kruk
Bio Luciano Kruk arquitectos Estudio de Arquitectura www.lucianokruk.com Instagram Handle @lucianokruk.arquitectos Instagram Followers 162000 Website http://lucianokruk.com
20. Marcio Kogan
Bio Marcio Kogan instagram.com/studiomk27 Instagram Handle @mkogan27 Instagram Followers 134500 Location Brazil
21. Olson Kundig
Bio A collaborative global design practice, our work expands the context of built and natural landscapes Instagram Handle @olsonkundig Instagram Followers 126600 Location Seattle, Washington, United States
22. Maria Flores
Bio The Archi/ologist Platform showcasing worldwide architecture student projects and ideas. Founder: @mxgfh Instagram Handle @thearchiologist Instagram Followers 121800 Website http://thearchiologist.com
23. John Yunis
Bio ⭐️NYC Real Estate Agent ⭐️Architecture⭐️Interior Design⭐️Fine Jewels⭐️Fine Furniture⭐️Fine Art⭐️ 🧿 Instagram Handle @johnyunis Instagram Followers 116100 Location New York, United States
24. Pitsou Kedem
Bio Pitsou Kedem architects www.pitsou.com Instagram Handle @pitsou_kedem_architect Instagram Followers 115300 Website https://pitsou.com
25. Dwayne Oyler
Bio Oyler Wu Collaborative, SCI-Arc Design Instructor, Los Angeles www.oylerwu.com Instagram Handle @dwayneoyler Instagram Followers 108300 Website https://www.oylerwu.com Location Los Angeles, California, United States
26. Michel Rojkind
Bio Life..... as you take it! ____________________________ SVP Architecture @wework @rojkindarquitectos www.rojkindarquitectos.com @lululemon Ambassador Instagram Handle @rojkind Instagram Followers 95200 Website https://rojkindarquitectos.com
27. Isabel López-Quesada
Bio Architecture and Interior Design around the World. To buy my first book #isabellopezquesadaathome by @vendomepress click here ⬇️⬇️⬇️⬇️ Instagram Handle @isabellopezquesada Instagram Followers 90200
28. Kevin Mak
Bio On values that matter behind urban aesthetics Hong Kong architect @1kmstudio | @streetsignhk Instagram Handle @kingymak Instagram Followers 89000
29. Kevin
Bio Architecture▫️Minimal▫️Travel 📍 Worldwide captures 👇 Light • Lines • Lookups 🐕 Dogfather to @evatheawesome Instagram Handle @kevin_town Instagram Followers 76600 Location Vienna, Austria
30. Jeanne Gang
Bio Studio Gang Architecture and urban design practice founded and led by Jeanne Gang; headquartered in Chicago with offices in New York, San Francisco, and Paris. Instagram Handle @studiogang Instagram Followers 76300 Location United States
31. Frida Escobedo
Bio Frida Escobedo Instagram Handle @fridaescobedo Instagram Followers 75300
32. Diller Scofidio
Bio Diller Scofidio + Renfro bit.ly/3iTuYHv Instagram Handle @diller_scofidio_renfro Instagram Followers 74100
33. Alexis Dornier
Bio is exploring human experience through architectural design Instagram Handle @alexisdornier Instagram Followers 63500
34. Marco de Groot
Bio Utrecht Hi 👋🏻 I am Marco, from NL🇳🇱. I love to travel and find the most beautiful architecture. ▶️ now also on YouTube 👀👇🏻 Instagram Handle @marcorama Instagram Followers 59100 Website https://www.marcorama.nl Location Netherlands
35. Christine Williamson
Bio Building science and construction for architects. Instagram Handle @buildingsciencefightclub Instagram Followers 54200 Website https://www.christine-williamson.com
36. Hannes Peer
Bio architecture imperfections | nostalgic utopia | future archeology Instagram Handle @hannespeer Instagram Followers 52900
37. Omar Gandhi
Bio Established in 2010 Halifax | Toronto Instagram Handle @og_architect Instagram Followers 49500 Location Toronto, Ontario, Canada
38. Jenny Wu
Bio Architect/Designer ➕Architect & Partner @ Oyler Wu Collaborative ➕Founder of 3D printing jewelry brand ➕@lacebyjennywu @machina_ware ➕Thesis coordinator/faculty @sciarc Instagram Handle @lace_jennywu Instagram Followers 48400 Website https://jennywulace.com
39. Alejandro Guerrero
Bio Arquitectura y Paisaje www.atelierars.com Instagram Handle @atelier_ars Instagram Followers 45700 Website http://www.atelierars.com
40. Bob
Bio Architect in NYC Google #teampixel | 🌴🕌🌴 #UAEUSA UAE/COVID-19 and the Built Environment: Instagram Handle @brooklynarchitect Instagram Followers 45500
41. Carlos Núñez
Bio Arquitecto mexicano CN | architects Based in the Mayan Riviera | Mexico "The architecture should be an extension of the human body" Instagram Handle @cn.architects Instagram Followers 44200 Location Mexico
42. Chris Dove
Bio Architect + Illustrator 📐 London📍 chris@studiodove.co.uk studiodove.co.uk Instagram Handle @chrisdove Instagram Followers 43900 Website http://www.studiodove.co.uk Location London, England, United States
43. Schmidt Hammer Lassen
Bio Architecture we like, make and share/ Part of team @perkinswill Instagram Handle @shlarchitects Instagram Followers 43800
44. Andrew Maynard
Bio I'm an Australian [ Tasmanian ] Architect living and working in Fitzroy. Also see @austinmaynardarchitects for lots more of our work. Instagram Handle @maynardarchitect Instagram Followers 43400 Location Australia
45. Dorte Mandrup
Bio Dorte Mandrup A/S is an international architecture practice, based in Copenhagen, Denmark, founded by Dorte Mandrup in 1999. Instagram Handle @dorte_mandrup Instagram Followers 41400 Website https://www.dortemandrup.dk Location Copenhagen, Hovedstaden, Denmark
46. Mario Romano
Bio Designer. Maker. Architecture. 3d Printed MRwalls Director @m.r.walls & @romanostudioca Instagram Handle @marioromanoca Instagram Followers 39200 Website https://www.marioromano.com
47. Ema Peter
Bio Architectural photojournalist based in Vancouver and London, worldwide traveller, loves clouds #architecture #architecturalphotographer #vancouver Instagram Handle @emaphotographi Instagram Followers 38600 Location Vancouver, British Columbia, Canada
48. Todd Saunders
Bio Saunders Architecture, NORWAY www.saunders.no Instagram Handle @saundersarchitecture Instagram Followers 38300 Website https://www.saunders.no Location Paradis, Norway
49. Sam Jacob
Bio Sam Jacob Studio for Architecture & Design. @samjacobstudio #samjacobstudio Instagram Handle @_samjacob Instagram Followers 36300 Website https://www.samjacob.com Location London, England, United Kingdom
50. McLean Quinlan
Bio We are housemakers, creating distinct, beautifully crafted architecture, in the town, the countryside, in the UK and overseas. Dezeen Awards Vote Instagram Handle @mcleanquinlan Instagram Followers 34600 Location United Kingdom
51. Taylor Knights
Bio Architecture & Interior Design Studio based in Melbourne, Australia Instagram Handle @taylorknightsarchitects Instagram Followers 34000 Website https://www.taylorknights.com.au Location Melbourne, Australia
52. Rok Oman & Spela Videcnik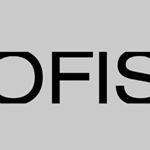 Bio OFIS_architects Formed by Rok Oman & Spela Videcnik... Ljubljana/Paris/Harvard GSD-Boston/AA-London Work in all scales, performing arts, set design. Instagram Handle @ofis_architects Instagram Followers 32600 Location Ljubljana, Slovenia
53. Deborah Berke
Bio Elegant, Grounded, Modern Architecture Instagram Handle @deborahberkepartners Instagram Followers 31500 Location Pennsylvania, United States
54. Greg Faulkner
Bio An architecture firm pursuing the making of highly crafted, site sensitive places | #FaulknerArchitects Instagram Handle @faulknerarchitects Instagram Followers 31200 Website https://faulknerarchitects.com Location Berkeley, California, United States
55. Denilson Machado
Bio Architectural, Interior and Fine Art photographer Arquitetura•Poesia•Interiores•Viagens•Moda•Livros•Arte•Rio•Pessoas• Tudo pelos meus olhos Instagram Handle @denilsonmachadomca Instagram Followers 30500 Website http://www.mcaestudio.com.br
56. Bob Borson
Bio I'm an architect, Assoc. Principal at BOKA Powell, write lifeofanarchitect.com & host a podcast about being an architect. Follow the link for proof Instagram Handle @bobborson Instagram Followers 29300
57. Hanif Kara
Bio Co - founder and Design Director @akt_ii Professor in Practice Architectural Technology : Harvard GSD , Boston Instagram Handle @hanif.kara Instagram Followers 28400 Website https://www.akt-uk.com Location Boston, Massachusetts, United States
58. Mauricio Tufiño
Bio Contact me: ➫ m.tufino@outlook.com Vol.2. @xavierosaurus Instagram Handle @mauriciotufino Instagram Followers 24800 Website https://mauriciotufino.tumblr.com
59. Wellard
Bio Wellard Architects | wellardarchitects.com.au Instagram Handle @wellardarchitects Instagram Followers 24700 Website http://wellardarchitects.com.au Location Australia
60. Siqueira & Azul
Bio Architecture and design office based in RJ | SP Instagram Handle @siqueira_azularquitetura Instagram Followers 24400 Website http://siqueira-azul.com.br
61. Adrian Phiffer
Bio Office of Adrian Phiffer www.amazon.ca/dp/9492058081 Instagram Handle @officeofadrianphiffer Instagram Followers 22700
62. Ryan Leidner
Bio Ryan Leidner San Francisco based architect. Instagram Handle @ryanleidner Instagram Followers 22200 Location San Francisco, California, United States
63. Johan Tägtström
Bio JT RAW Studio AB j o h a n t ä g t s t r ö m 🇸🇪 / b u i l d i n g e n g i n e e r / p h o t o g r a p h e r / a r c h i t e c t / Instagram Handle @johfot Instagram Followers 21200 Location Sweden
64. William
Bio Architecture from the inside out. Instagram Handle @williamsmart Instagram Followers 21000 Website https://www.smartdesignstudio.com Location Australia
65. Anthony & Krista Laney.
Bio We are a passionate team of architects, dedicated to a high-tech & high-touch design process, in Hermosa Beach, CA Instagram Handle @Laneylainc Instagram Followers 20900 Website https://www.laney.la Location Hermosa Beach, California, United States
66. Mario Cucinella
Bio 📍Bologna 🇮🇹 📍Milano 🇮🇹 📍New York 🇺🇸 #MCArchitects Link Bio 👇 👇 Instagram Handle @mario_cucinella_architects Instagram Followers 20400 Location New York, United States
67. Harley Graham
Bio Architects We help make beautiful buildings in amazing landscapes in and around Byron Bay Instagram Handle @hga.architects Instagram Followers 19300 Website https://harleygraham.com Location Australia
68. Eric Höweler
Bio Höweler + Yoon Architecture, Associate Professor in Architecture at Harvard University, Graduate School of Design @howeleryoonarchitecture Instagram Handle @ehoweler Instagram Followers 18800 Website http://www.howeleryoon.com Location Boston, Massachusetts, United States
69. Ehrlich Yanai Rhee Chaney
Bio 2015 AIA National Firm Award linktr.ee/EYRC Instagram Handle @eyrcarchitects Instagram Followers 16100 Website https://eyrc.com Location San Francisco, California, United States
70. Jesús Granada
Bio Architectural photographer in @el_croquis Working & publishing in +30 countries Once I dreamed to do what I do Instagram Handle @jesusgranada Instagram Followers 14100 Website https://www.jesusgranada.com
71. Anssi Lassila
Bio OOPEAA Office For Peripheral Architecture is architectural studio founded by Anssi Lassila and it is located in Helsinki and Seinäjoki/ Finland Instagram Handle @oopeaa Instagram Followers 13700 Website https://oopeaa.com Location Finland
72. Steffen Welsch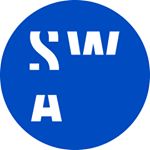 Bio Welcome to Steffen Welsch Architects. Australia based architects who love building with hemp and rammed earth. Contact us: info@steffenwelsch.com.au Instagram Handle @steffenwelscharchitects Instagram Followers 13500 Website https://steffenwelsch.com.au Location Australia
73. Antony Martin
Bio MRTN Architects Creating enduring spaces and forming enduring relationships. Instagram Handle @mrtn_architects Instagram Followers 12900 Website https://mrtn.com.au Location Australia
74. Jerry Larson
Bio A lecture in every post. Follow my blog on Chicago's historic architecture@thearchitectureprofessor.com Instagram Handle @thearchitectureprofessor Instagram Followers 12200 Website https://thearchitectureprofessor.com Location Chicago, Illinois, United States
75. Casey Brown
Bio Founded in 1986, Casey Brown Architecture is an architectural studio based in Sydney with over 100 built projects across Australia. Instagram Handle @caseybrownarchitecture Instagram Followers 11800 Website http://www.caseybrown.com.au Location Australia
76. Think Architecture
Bio architecture office based in zurich www.thinkarchitecture.ch Instagram Handle @_thinkarchitecture_ Instagram Followers 11500
77. Michael K Chen
Bio MKCA // We are designers of refined and playful buildings, interiors, & environments. Co-founders of @designadvocates. Instagram Handle @mkcarchitecture Instagram Followers 11300 Website http://mkca.com Location New York, United States
78. Christopher Polly
Bio Architecture / Interiors Instagram Handle @christopherpollyarchitect Instagram Followers 11000 Website https://christopherpolly.com Location Australia
79. David Boyle
Bio Director: David Boyle Architect Weekend potter follow 👉🏻 #dbapots 👈🏻 Instagram Handle @david_boyle_architect Instagram Followers 11100 Website http://www.davidboylearchitect.com.au Location Australia
80. Andrew Burges
Bio ABA is a Sydney based architecture practice. Underlying the work of ABA is a belief in architecture as a creative form of 'geography making'. Instagram Handle @andrewburgesarchitects Instagram Followers 10200 Website http://www.aba-architects.com.au Location Surry Hills, New South Wales, Australia
81. Proctor & Shaw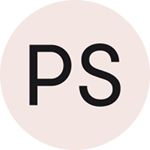 Bio www.proctorandshaw.com Proctor & Shaw is an award winning architecture and design studio based in South London. RIBA. ARB. Instagram Handle @proctor_and_shaw Instagram Followers 9414 Website http://www.proctorandshaw.com Location London, England, United States
82. Hamza Shaikh
Bio Host of @twdpodcast ▪︎Maker at @make_architects ▪︎Co-Founder of @the_madcollective Instagram Handle @hamzashaikh.design Instagram Followers 9141
83. Daniel Boddam
Bio Daniel Boddam Studio is an Australian architecture design practice driven by a pursuit of simplicity. Instagram Handle @danielboddam Instagram Followers 8959 Website https://danielboddam.com
84. James Russell
Bio James Russell jamesrussellarchitect.com.au Instagram Handle @jamesrussell__ Instagram Followers 8571 Website http://jrarch.com.au Location Australia
85. Iker Gil
Bio • Director, MAS Studio • Founder / Editor in Chief, @mascontext • Executive Director, @somfoundation • Lecturer, @saic_design Instagram Handle @ikergil Instagram Followers 8369 Website https://www.mas-studio.com Location Chicago, Illinois, United States
86. Suchi Reddy
Bio Reddymade - Architecture Firm "Form follows feeling" - Suchi Reddy Architecture and Design that privileges experience, innovation, + poetry VOTE for "Creating X" #aiafilmchallenge Instagram Handle @reddymadedesign Instagram Followers 7635
87. Brad Wray
Bio Co-Founder I Director I Architect Branch Studio Architects Follow our official Branch account > @brancharch Instagram Handle @bradwbrancharch Instagram Followers 7568 Website http://branchstudioarchitects.com Location Victoria, Australia
88. Justin Humphrey
Bio Justin Humphrey Architect Architecture // Interior Design // Burleigh Heads justinhumphreyarchitect.com.au Instagram Handle @justin_humphrey_architect Instagram Followers 7501 Website https://www.justinhumphreyarchitect.com.au Location Australia
89. Ricardo Oliveira Alves
Bio Former Architect that does mainly Architecture Video/Photography. All material are copyrighted. #ricardooliveiraalves Instagram Handle @ricardoliveiralves Instagram Followers 7429 Website https://www.ricardooliveiraalves.com
90. Spirit of Space
Bio spirit of space https://vimeo.com/107549381 www.spiritofspace.com Instagram Handle @spiritofspace Instagram Followers 6767 Website https://www.spiritofspace.com
91. James Garvan
Bio Bespoke residential architecture, providing a rigorous and collaborative design and delivery process to create crafted contemporary work Instagram Handle @jamesgarvanarchitecture Instagram Followers 6612
92. Nobbs Radford
Bio Nobbs Radford Architects Architecture & Interiors | Sydney www.nobbsradford.com.au Instagram Handle @nrarch Instagram Followers 6091 Website https://www.nobbsradford.com.au Location New South Wales, Australia
93. Ng Yi Ming
Bio A R C H I T E C T U R E | Dream Builder | Architecture Content | Competition | 🤖 Content Uploaded by @ngyiming Instagram Handle @arch_of_nym Instagram Followers 5947
94. Jasper Heshusius
Bio Concrete homes & architecture Wonderful concrete homes, buildings and houses. Architecture. Inspiration. Concrete. By @jasperheshusius. Instagram Handle @concrete.homes Instagram Followers 5789
95. David Barr
Bio SMART DECISIONS | ENDURING PLACES | BEAUTIFUL OUTCOMES Studio WA | 32 Cliff Street, Fremantle 6160 Studio ACT | 55 Ainslie Ave, Braddon 2612 Instagram Handle @davidbarrarchitects Instagram Followers 5662 Website https://davidbarrarchitects.com.au Location Fremantle, Australia
96. Hamada
Bio Founder of @arch_more and themodmin on youtube ubbl.my Instagram Handle @themodmin Instagram Followers 5471
97. Robert Hutchison
Bio Architecture RHA is a Seattle-based architecture studio. Instagram Handle @robhutcharch Instagram Followers 5342 Website https://robhutcharch.com Location Seattle, Washington, United States
98. Leeton Pointon
Bio Architecture & Interior Design practice | Melbourne Australia. Exploring the poetic potential of architecture. Passionate about design excellence. Instagram Handle @leetonpointonarchitects Instagram Followers 5166 Website https://www.leetonpointon.com Location Melbourne, Australia
99. Reddog
Bio Award winning Brisbane architecture firm with professional design practice that specialises in architecture, interior design and project management. Instagram Handle @reddogarchitect Instagram Followers 5117 Website https://www.reddogarchitects.com Location Australia
100. Martino Stierli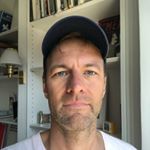 Bio Chief Curator of Architecture and Design at MoMA, New York Instagram Handle @martino.stierli Instagram Followers 5022
101. Dacian Groza
Bio Dacian Groza Berlin www.daciangroza.com Instagram Handle @daciangroza Instagram Followers 4275 Website https://daciangroza.com
102. Takeshi Hayatsu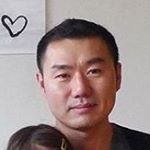 Bio Director of Hayatsu Architects Lecturer at Kingston University & Central Saint Martins Instagram Handle @takeshi_hayatsu Instagram Followers 4039 Website https://www.hayatsuarchitects.com
103. Kelder
Bio ◽️ Architects based in Brisbane and Kingscliff ◽️est. 2011 www.kelderarchitects.com.au/studio Instagram Handle @kelderarchitects Instagram Followers 4000 Website https://www.kelderarchitects.com.au Location Australia
104. Lachlan Shepherd
Bio Modernist architects focused on creating timeless, practical work of substance. #architects#torquay#modernistarchitects#midcenturymodern#modernism Instagram Handle @lsarchitects Instagram Followers 3794 Website http://lachlanshepherd.com.au Location Australia
105. Richard Stampton
Bio Architects Phillip Island, Australia www.richardstampton.com Instagram Handle @richardstamptonarchitects Instagram Followers 3791 Location Australia
106. Eleena Jamil
Bio Eleena Jamil Architect Architecture studio based in Malaysia Instagram Handle @eleenajamilarchitect Instagram Followers 3392 Website https://ej-architect.com Location Malaysia
107. Marc Koehler
Bio (co-)founder of @Superlofts (2012), @open_building_co (2019), @MaMa_Pioneers (2020), @the_modular_movement (2020). Instagram Handle @marc_koehler_architects Instagram Followers 3302
108. Manuelle Gautrand
Bio MANUELLE GAUTRAND ARCHITECTURE www.manuelle-gautrand.com Instagram Handle @manuellegautrand Instagram Followers 2839 Website http://manuelle-gautrand.com
109. Layan
Bio Architecture + Design international architecture + design studio based in melbourne - australia. masterplanning / architecture / interiors / furniture Instagram Handle @layan_architecture Instagram Followers 2781 Website https://layan.com Location Melbourne, Australia
110. Marchi
Bio Marchi Architectes Architecture Office Paris Instagram Handle @marchi_architectes Instagram Followers 2721 Website http://anmarchi.com
111. Davis
Bio Residential & Commercial Architects // Elegant, timeless & sustainable designs // Byron Bay - Sydney - East Coast Australia Instagram Handle @davisarchitects Instagram Followers 2627 Website https://davisarchitects.com.au Location Australia
112. Kim
Bio Chief Architect 3XN #3XN Instagram Handle @kimherforthnielsen Instagram Followers 2506 Website https://3xn.com Location Australia
113. Tate Harmer
Bio Optimists working together to make the world better. #architects #sustainable #education #residential #culture Instagram Handle @tateharmer Instagram Followers 2227 Website https://tateharmer.com Location London, England, United Kingdom
114. Robert Nichol
Bio Award Winning Architect • Nature + Wellness + Homes • Instagram Handle @robert_nichol_and_sons Instagram Followers 2175 Website https://rn-s.com.au Location Australia
115. Blair Smith
Bio Architecture studio based in Melbourne_practicing in Victoria and Western Australia. Instagram Handle @blairsmith_architecture Instagram Followers 2155 Website https://www.blairsmith.com.au Location Australia
116. Porter
Bio Director at Porter Architects in Ballarat www.porterarchitects.com.au Instagram Handle @nathan_f_porter Instagram Followers 1664 Website http://www.porterarchitects.com.au Location Australia
117. Shane Marsh
Bio Architects A R C H I T E C T shanemarsh.com.au/lb-house Instagram Handle @shanemarsharchitects Instagram Followers 1638 Website http://shanemarsh.com.au Location Australia
118. Kirsten Johnstone
Bio Architecture Formerly Eco Edge Architecture + Interior Design www.kjarchitecture.com.au Instagram Handle @kj.architecture Instagram Followers 1168 Website https://www.kjarchitecture.com.au Location Australia
119. Angie Lane
Bio midwest modern ARCHITECTURE™️ + INTERIORS: good design, good life Michigan📍 #midwestmodern Instagram Handle @architectangie Instagram Followers 1128 Website http://www.alanearchitecturepllc.com Location Michigan, United States
120. Scott Singeisen
Bio Prof. of Architecture; focus on #design process and #philosophy #drawing #representation. Instagram Handle @scottsingeisen Instagram Followers 1078
121. Matt Williams
Bio Matt Williams #mattwilliamsarchitects Instagram Handle @mattwilliamsarchitects Instagram Followers 1010 Website https://www.mattwilliams.com.au Location Australia
122. Lydia Owen
Bio Reading | Oxford 🎓Oxford School of Architecture Grad ✏️Part 1 Architectural Assistant ✉️DM for commissions Me: @lydia_kate27 Instagram Handle @archi_lyds Instagram Followers 860