Steps to add link to your YouTube channel
     1. Open the top-right corner drop-down menu and select 'My Channel'. Then go to the 'About' section and click on 'Customize Channel'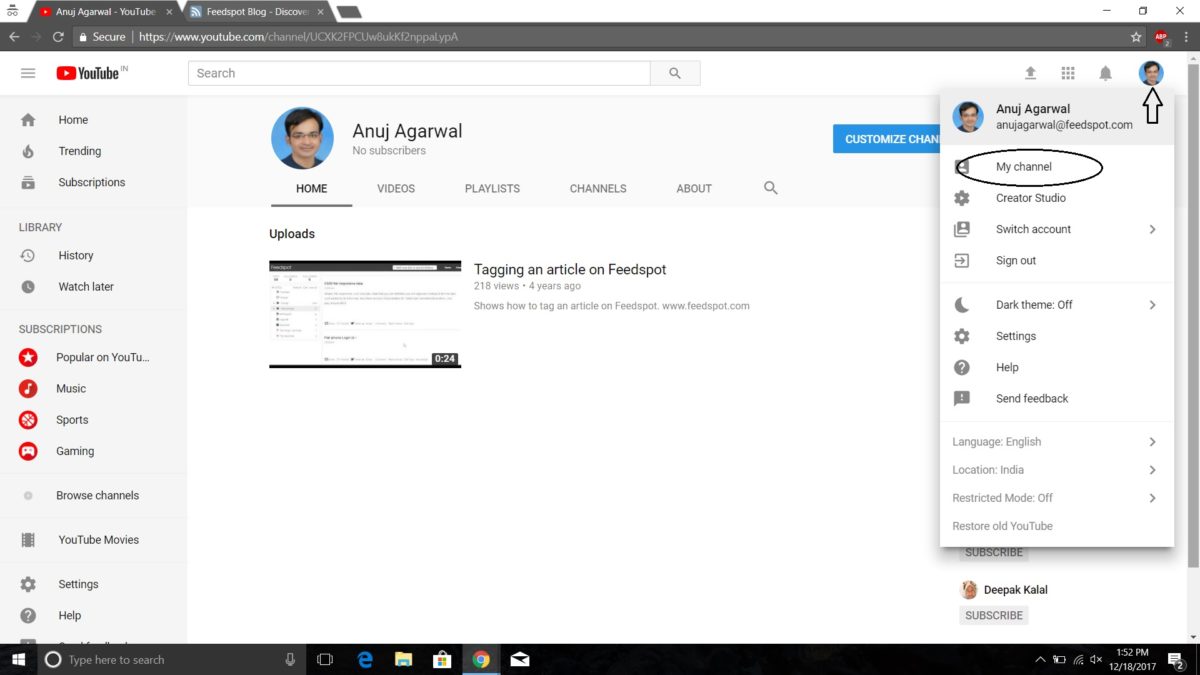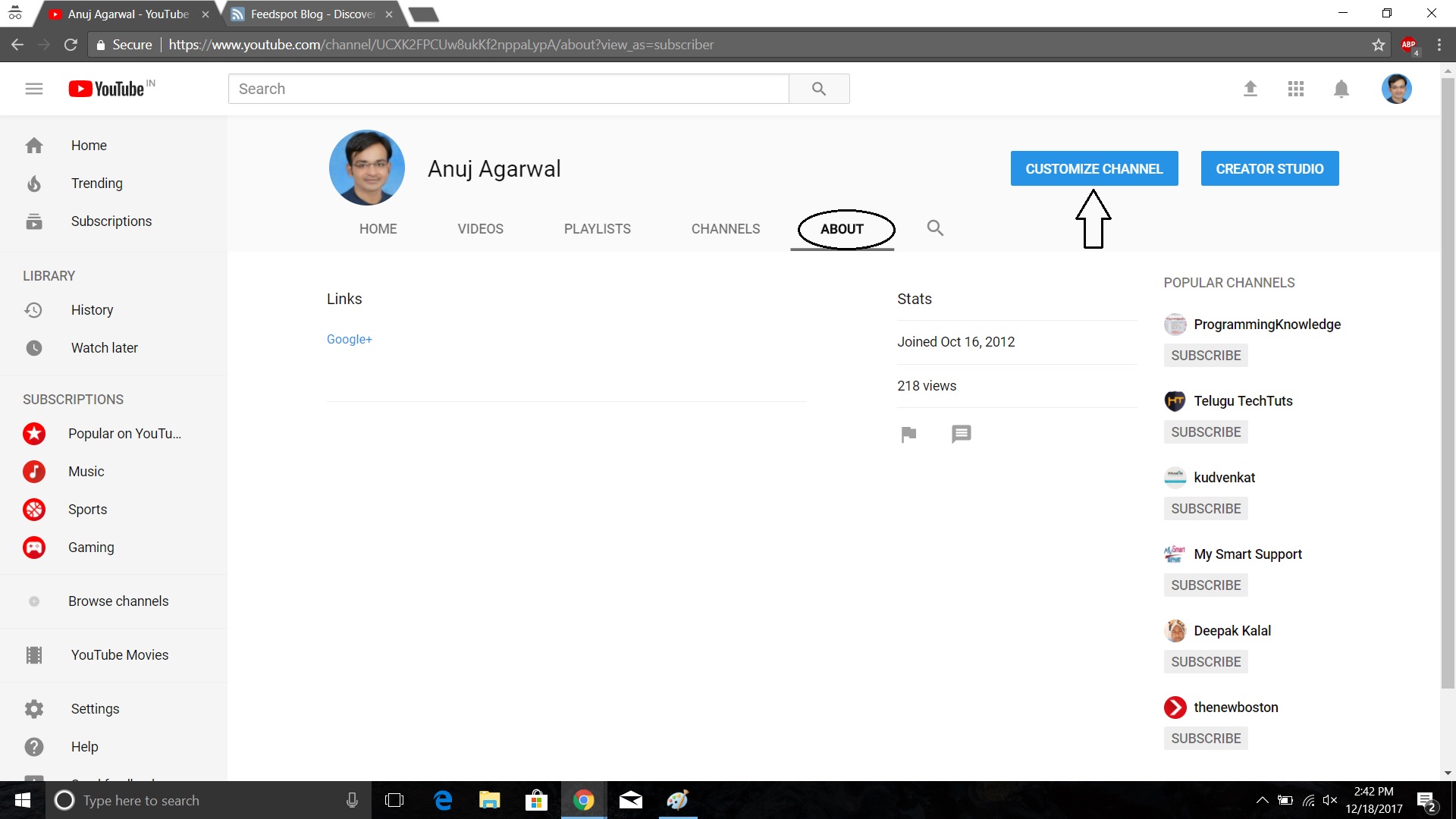 2. Click on the pencil icon at the top right corner of the channel art and select "Edit Links" from the drop down menu.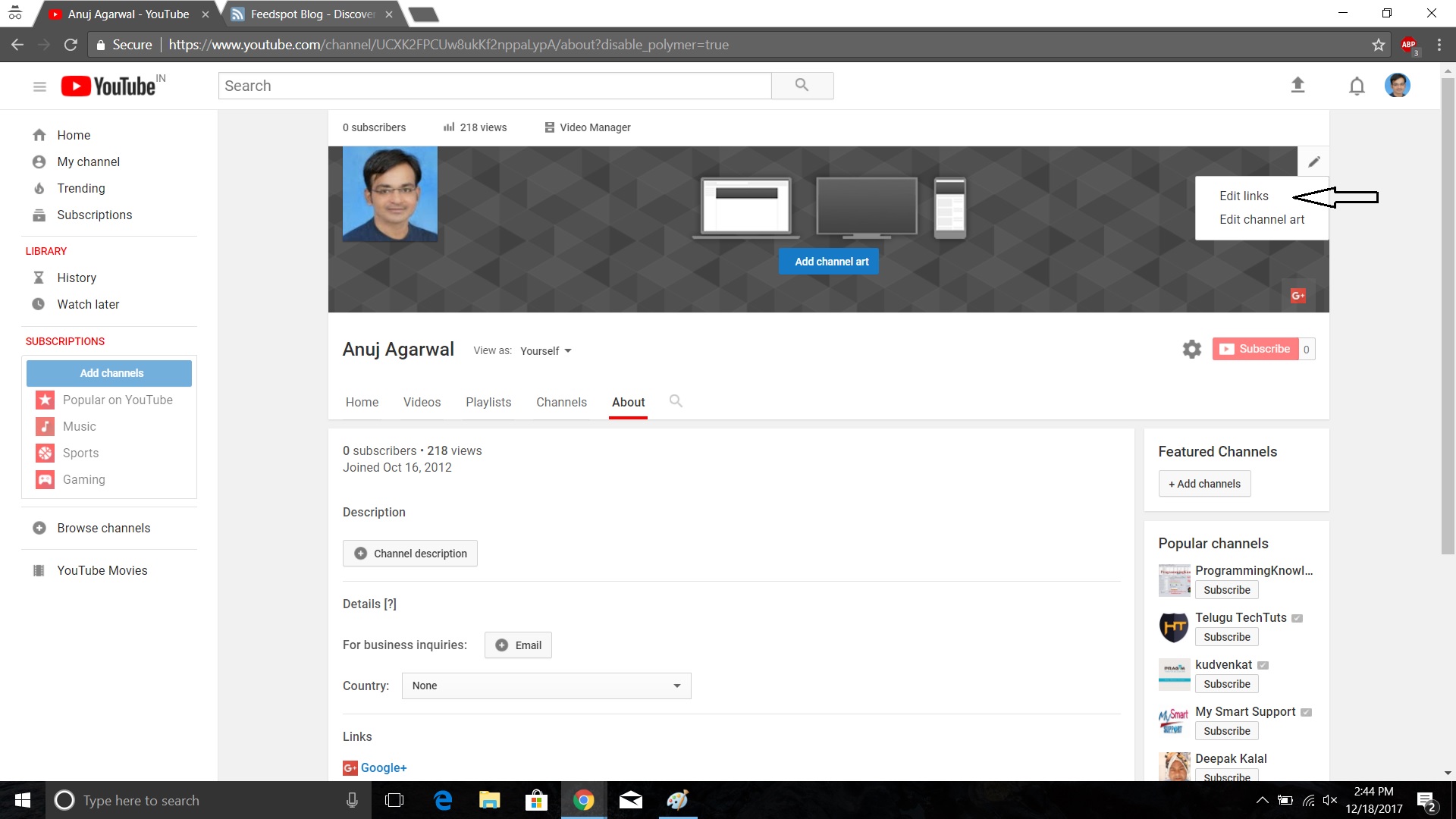 3. Select the "Add" button. This will open a space to add your favorite links. Enter the Title name and the url link in those spaces. Click on "Done"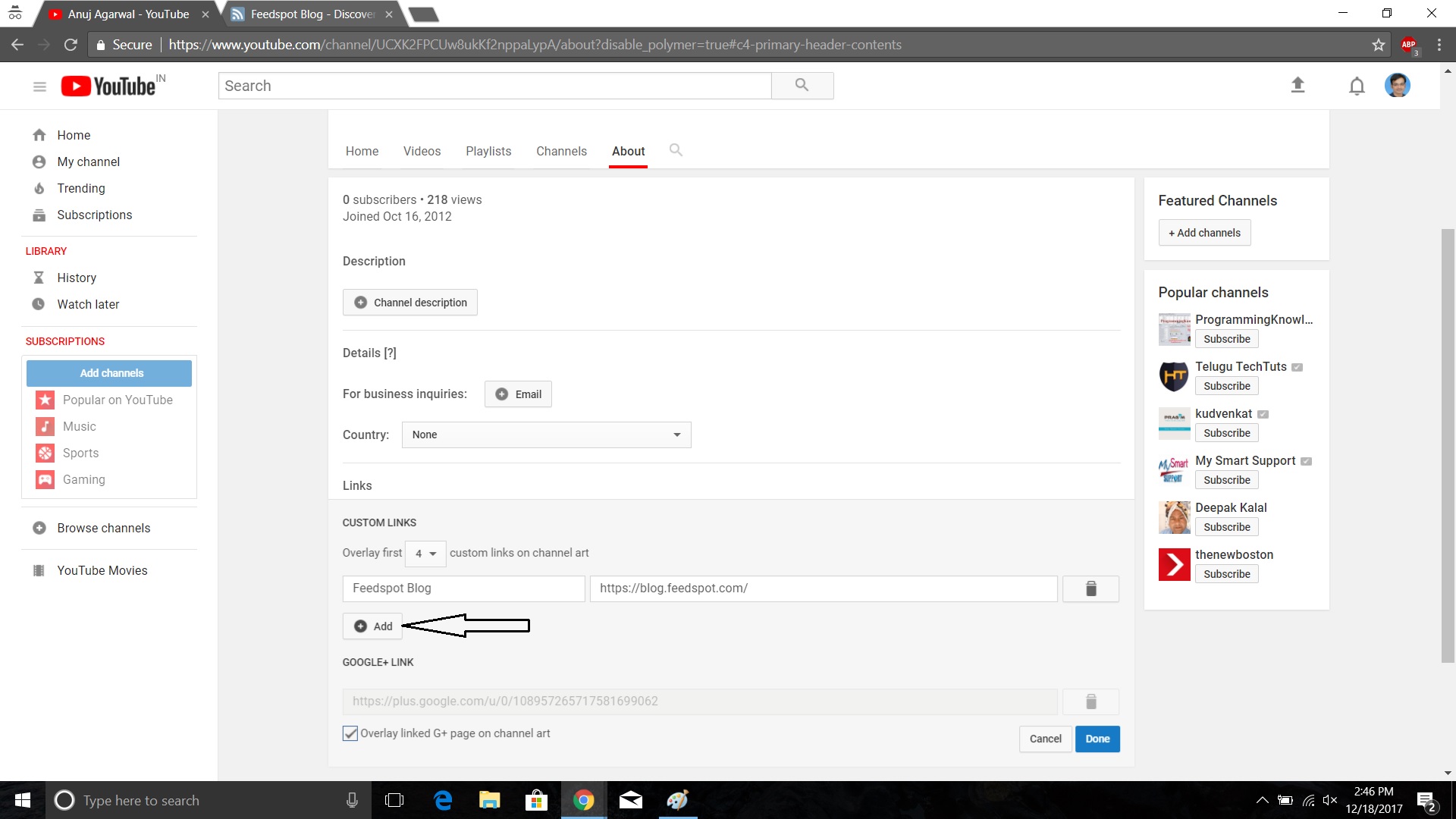 4. Your About page will now look like this.