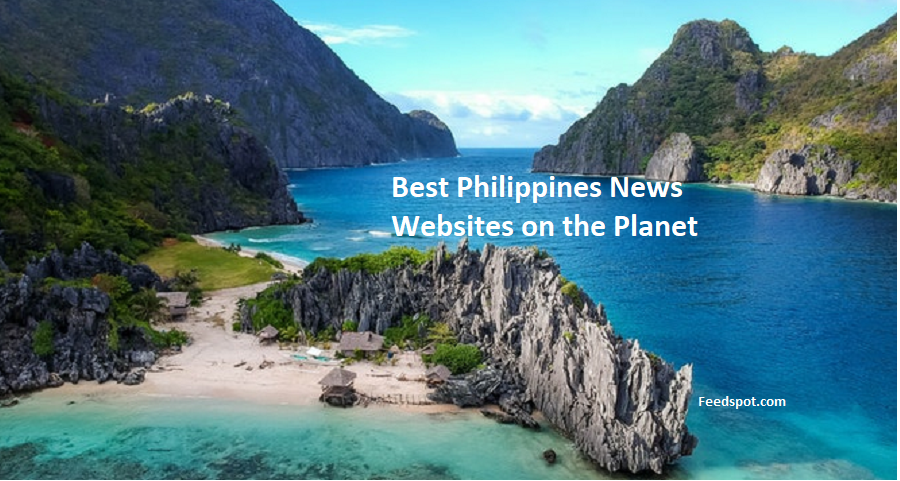 Philippines News Websites List.
The Best Philippines News Websites from thousands of World News Websites using search and social metrics. We've carefully selected these websites because they are actively working to educate, inspire, and empower their readers with frequent updates and high-quality information.
If your website is selected in this list, you have the honour of displaying this Badge (Award) on your website.
Philippines News Websites
Makati City, Philippines About Website Inquirer.net, the first news and information website in the Philippines, provides the most comprehensive and up-to-the-minute coverage of both local and international news.
Frequency 30 posts / day
Website inquirer.net
Facebook fans 5.6M ⋅ Twitter followers 2.9M ⋅ Instagram Followers 96.1K ⋅ Social Engagement 228ⓘ ⋅ Domain Authority 89ⓘ
Philippines About Website The Manila Times is one of the leading national daily broadsheets in the Philippines. It is the oldest newspaper, having been founded in 1898.
Frequency 27 posts / day
Website manilatimes.net
Facebook fans 418K ⋅ Twitter followers 84.6K ⋅ Social Engagement 3ⓘ ⋅ Domain Authority 72ⓘ
Philippines About Website The country's leading business newspaper represents three decades of professional economic journalism.Get the latest news, in-depth reports and analyses from the Philippines' premier business and finance news source.
Frequency 30 posts / day
Also in Business News Websites
Website bworldonline.com
Facebook fans 81.2K ⋅ Twitter followers 37K ⋅ Domain Authority 68ⓘ
Quezon City,Philippines About Website Find the latest breaking news and information on the top stories, business, entertainment, politics, weather and more in the Philippines and around the world.
Frequency 13 posts / day
Website eaglenews.ph
Facebook fans 112 ⋅ Twitter followers 26 ⋅ Instagram Followers 18.6K ⋅ Social Engagement 175ⓘ ⋅ Domain Authority 43ⓘ
Philippines About Website Find all the latest tech news and reviews on different gadgets, mobile phones, laptops, cars and much more on this site.
Frequency 5 posts / day
Also in Philippines Tech Blogs
Website unbox.ph
Facebook fans 112.4K ⋅ Twitter followers 7.2K ⋅ Social Engagement 148ⓘ ⋅ Domain Authority 58ⓘ
Intramuros, Philippines About Website Tempo's mission is to unfailingly provide accurate and unbiased Information and also to provide positive coverage of the news.
Frequency 14 posts / day
Website tempo.com.ph
Facebook fans 13.6K ⋅ Twitter followers 2.7K ⋅ Instagram Followers 690 ⋅ Social Engagement 2ⓘ ⋅ Domain Authority 57ⓘ
Cebu City, Philippines About Website The SunStar website empowers Philippine communities by providing news and information from the provinces to a national and global audience. It pools news and information from SunStar newspapers and networks in 12 major cities in the Philippines.
Website sunstar.com.ph/local-news
Facebook fans 306.8K ⋅ Twitter followers 204.8K ⋅ Domain Authority 74ⓘ
Manila, Philippines About Website Abante Tonite's main goal is to serve the Filipino people - in the Philippines and elsewhere in the world by creating, gathering and distributing high-class news, information and entertainment.
Frequency 16 posts / day
Website tonite.abante.com.ph
Facebook fans 1.1M ⋅ Twitter followers 8.3K ⋅ Social Engagement 4ⓘ ⋅ Domain Authority 51ⓘ
Philippines About Website Top Gear is the No. 1 car magazine and No. 1 automotive website in the Philippines. The Philippines best online source of info on cars and the automotive industry.
Frequency 10 posts / day
Also in Philippines Car Blogs
Website topgear.com.ph
Facebook fans 3.3M ⋅ Twitter followers 29.7K ⋅ Social Engagement 434ⓘ ⋅ Domain Authority 57ⓘ
Philippines About Website Philippine News (Philnews.ph) is a Philippine-based news portal that caters the freshest reports in the field of politics, entertainment, sports, science and technology, business, lifestyle, and what's trending on the social media.
Frequency 30 posts / day
Website philnews.ph
Facebook fans 214.4K ⋅ Social Engagement 3ⓘ ⋅ Domain Authority 65ⓘ
Philippines About Website The Philippine News Agency (PNA) is a web-based newswire service of the Philippine government. PNA has consistently remained at the forefront of disseminating timely, reliable and relevant news articles to community newspapers, national dailies, and local and international readers and subscribers.
Frequency 30 posts / day
Website pna.gov.ph/latest
Facebook fans 108.8K ⋅ Social Engagement 12ⓘ ⋅ Domain Authority 61ⓘ
Makati, Philippines About Website Follow BusinessMirror for the latest, most relevant news on business, economy and everything in between.
Frequency 16 posts / day
Website businessmirror.com.ph
Facebook fans 27.8K ⋅ Twitter followers 27K ⋅ Instagram Followers 1.5K ⋅ Social Engagement 2ⓘ ⋅ Domain Authority 68ⓘ
Philippines About Website InterAksyon.com is the online news portal of TV5, a television and radio broadcasting network based in Mandaluyong City, Philippines. Find news and insights related to philippines on this site.
Frequency 3 posts / day
Website interaksyon.com
Facebook fans 762.5K ⋅ Twitter followers 185K ⋅ Social Engagement 202ⓘ ⋅ Domain Authority 69ⓘ
Philippines About Website TechPinas is a Philippines Technology News Blog, Sharing Specs and Beyond to Help Build a Tech-Informed, Tech-Empowered Nation. TechPinas is a Proudly-Filipino Technology Blog created and led by Mark Milan Macanas.
Frequency 6 posts / week
Website techpinas.com
Facebook fans 56.5K ⋅ Twitter followers 20.4K ⋅ Instagram Followers 7.1K ⋅ Social Engagement 1ⓘ ⋅ Domain Authority 48ⓘ
Manila, Philippines About Website Entrepreneur Philippines is the extensive resource for both aspiring, existing entrepreneurs and the entrepreneur in you. Find latest news, events, startup tips, business ideas and much more on this site.
Frequency 30 posts / year
Also in Philippines Business Blogs
Website entrepreneur.com.ph
Facebook fans 831.3K ⋅ Twitter followers 15.1K ⋅ Instagram Followers 11.3K ⋅ Social Engagement 116ⓘ ⋅ Domain Authority 51ⓘ
Bicol, Philippines About Website Bicol Standard is a newspaper in the Bicol region. Get latest news of bicol region on this site.
Frequency 16 posts / week
Website bicolstandard.com
Facebook fans 27.9K ⋅ Twitter followers 1.3K ⋅ Instagram Followers 1.3K ⋅ Social Engagement 195ⓘ ⋅ Domain Authority 34ⓘ
About Website PhilNews.xyz aspires to give updated information especially with news related to the Philippines and the Filipino people no matter where they are in the world. One of the main purposes of this blog is to provide balance as we served as the voice of ordinary Filipinos against bias news media outlets in the country.
Frequency 4 posts / day
Website philnews.xyz
Twitter followers 40 ⋅ Social Engagement 4Kⓘ ⋅ Domain Authority 30ⓘ
Cordillera Region About Website This website was created for the purpose of sharing important news, information, guides, and updates about the Cordilleran Region. It provides news and information that matters to people interested to know the culture and tradition of the many tribes in the region.
Frequency 2 posts / day
Website wowcordillera.com
Social Engagement 3.8Kⓘ ⋅ Domain Authority 19ⓘ
About Website Latest Philippine Breaking News and Stories.
Frequency 18 posts / day
Website currentph.com
Social Engagement 5ⓘ ⋅ Domain Authority 3ⓘ
Philippines About Website Home of GMA News Online listing top breaking Philippine and international headlines, videos and photos encompassing sections of current world events, sports, economy and business, science and technology.
Website gmanetwork.com/news
Facebook fans 13.2M ⋅ Twitter followers 5.5M ⋅ Instagram Followers 1.1M ⋅ Social Engagement 201ⓘ ⋅ Domain Authority 85ⓘ
Philippines About Website The PIA 's aim is to disseminate information about government programs, projects, and services to the Filipino public, with the final goal of seeing the quality of their lives improved and empowered to participate in the country's democratic processes.
Website pia.gov.ph/news
Facebook fans 109.8K ⋅ Twitter followers 40.6K ⋅ Instagram Followers 1K ⋅ Domain Authority 61ⓘ